DLP Mini Projector With HDMI & MHL Port For Mobile Phone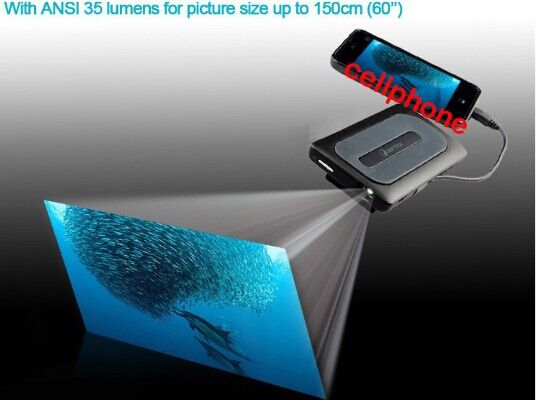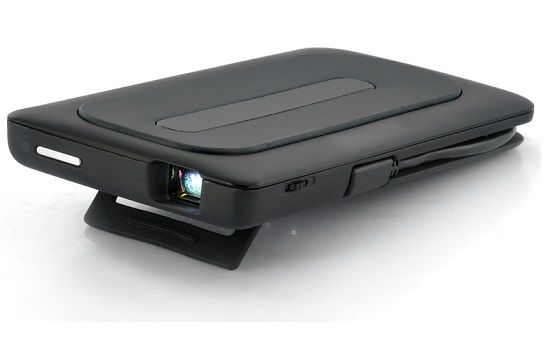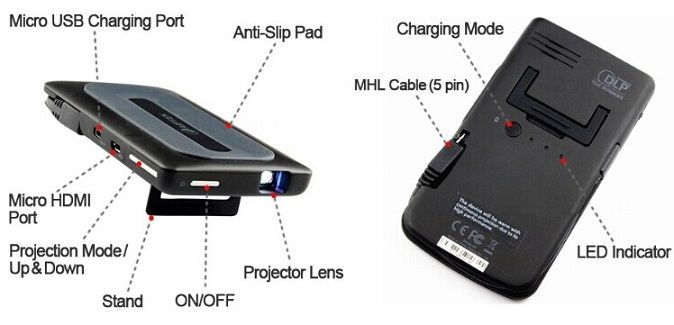 Mini DLP LED projector for use with Mobile Phones that produces a 35 ANSI Lumens projection up to a distance of 2 meters and also features a built-in power bank to charge electronic devices.
View your mobile phone contents with this Digital Light Processing projector that has an LED light source, which can connect to several hardware devices via HDMI or USB. This is a plug and play product and is compatible with most Android phones that support MHL and micro HDMI interface. Mobile High-Definition Link (MHL) is an industry standard for a mobile audio/video interface that allows consumers to connect mobile phones and other portable consumer electronics (CE) devices to high-definition televisions (HDTVs) and displays, or as in this case a mini projector. The mini projector is small and very compact when being carried around and wouldn't be a burden with its size or weight. The DLP optical with RGB LED technology provides a wide range of true colors in high contrast. The resolution offered is 640x480 pixels allowing a clear and stable projection; therefore you can easily see the display that is shown on your mobile phone that is being mirror projected.
Another great feature is that this Mini LED projector has a built-in power bank so you can charge your mobile phone from this projector via one of the connections. The battery type is an Embedded 1850 mAh Li-polymer rechargeable battery that can be charged up from a computer via the USB connection.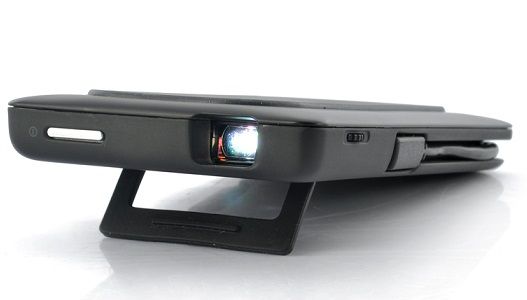 Features: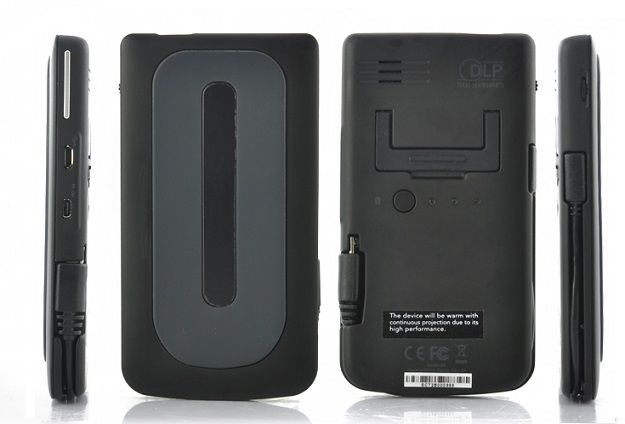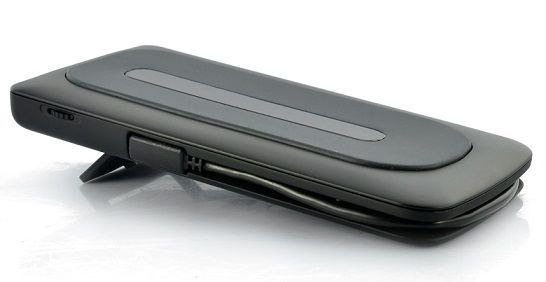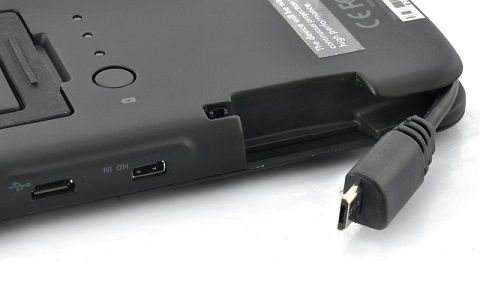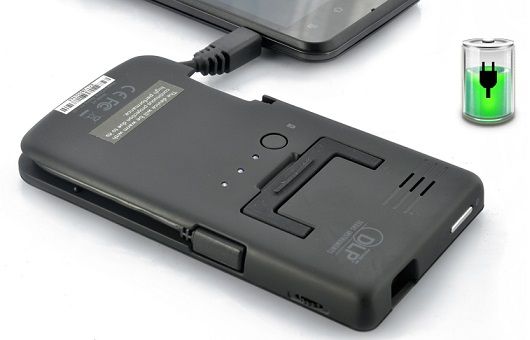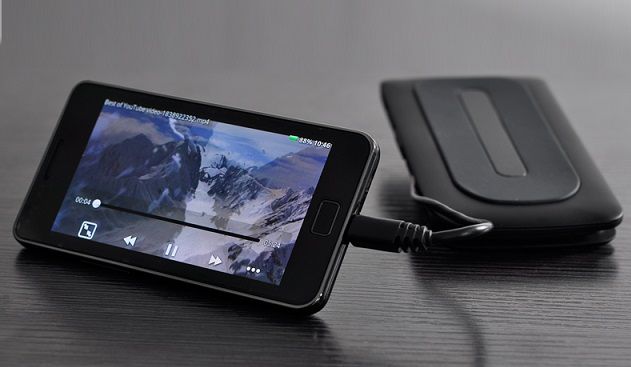 Operating System: Device support MHL or Micro HDMI
Compatability: Android Phones that support MHL or Micro HDMI, Notebook, Tablet,
DVD Player /Game Player Device with HDMI output
Battery Size: 1850mAH (for Power Bank or for Projector)
Usage Time: 100 Minutes (for Projector)
Dimensions: 132x72x13mm (L x W x D)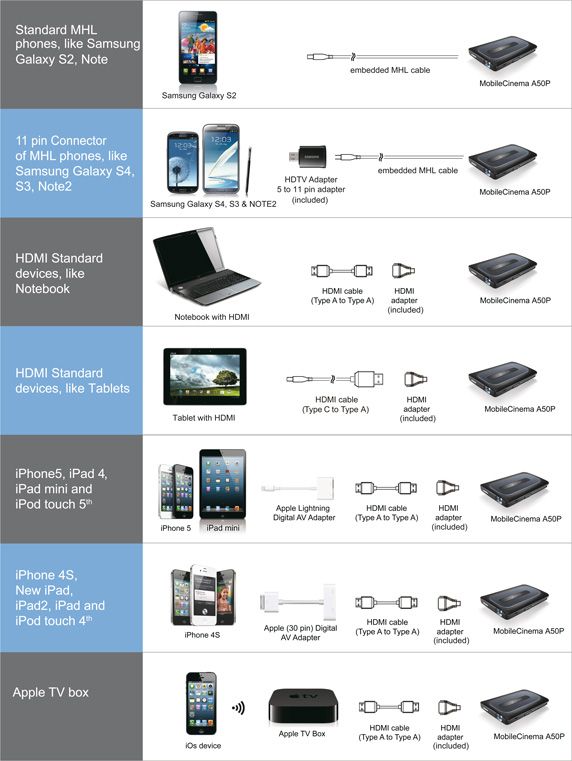 Luminance: 35 ANSI Lumens
LED Lifetime: Up to 20.000h
Resolution: 640 x 480 Pixel (VGA)
Projection Distance: 20-200cm
Projecting Image Size: 15.2-152.4cm
Ports: Micro HDMI Port, Micro USB Port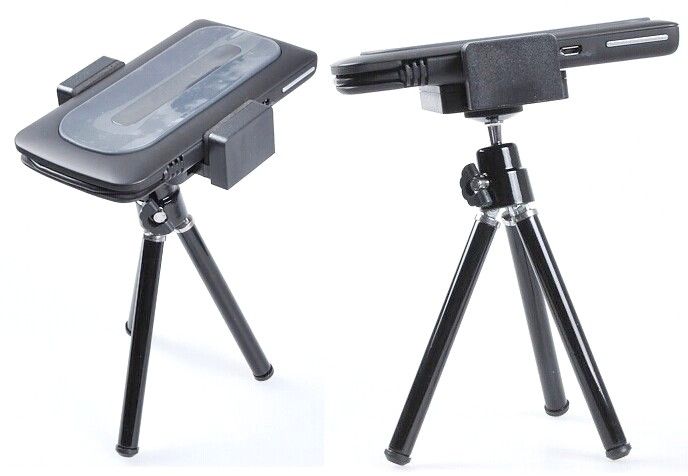 Please be warned that this mobile phone is only compatible with certain types of Android phones
and it is recommended that you check if your mobile phone is capable of supporting this LED projection hardware.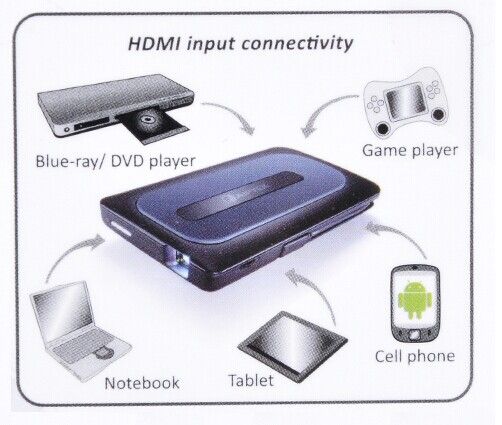 1 x Micro USB to Micro USB MHL Compatible Cable
1 x Micro USB Extension Cable