Item Specification
Product Description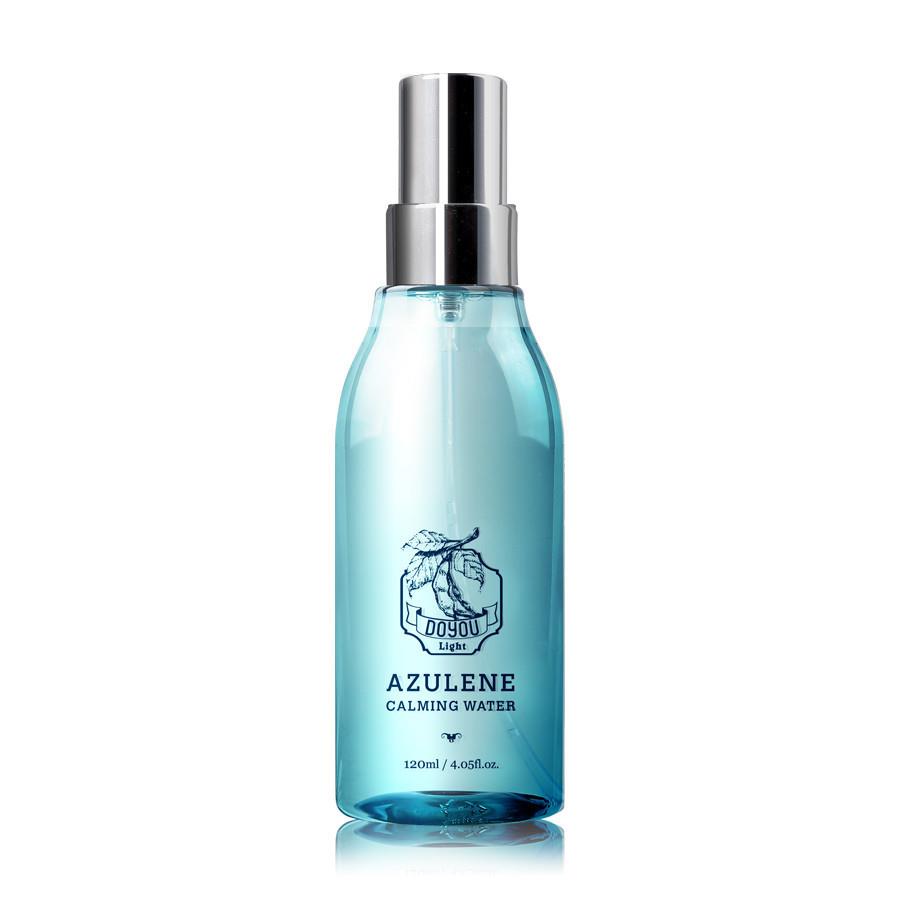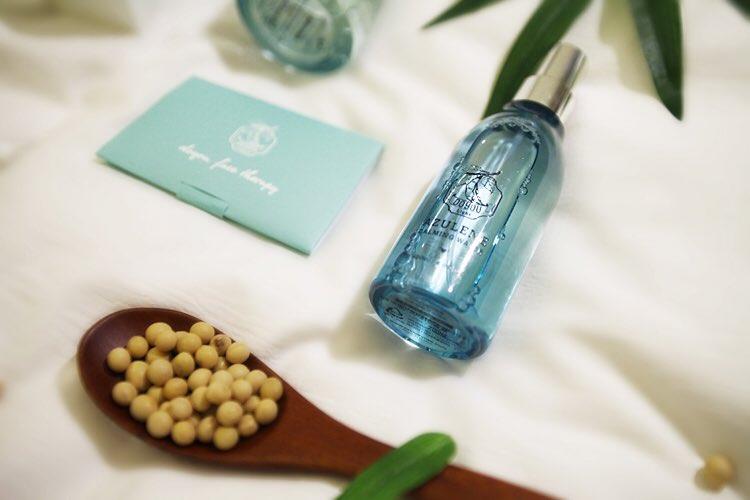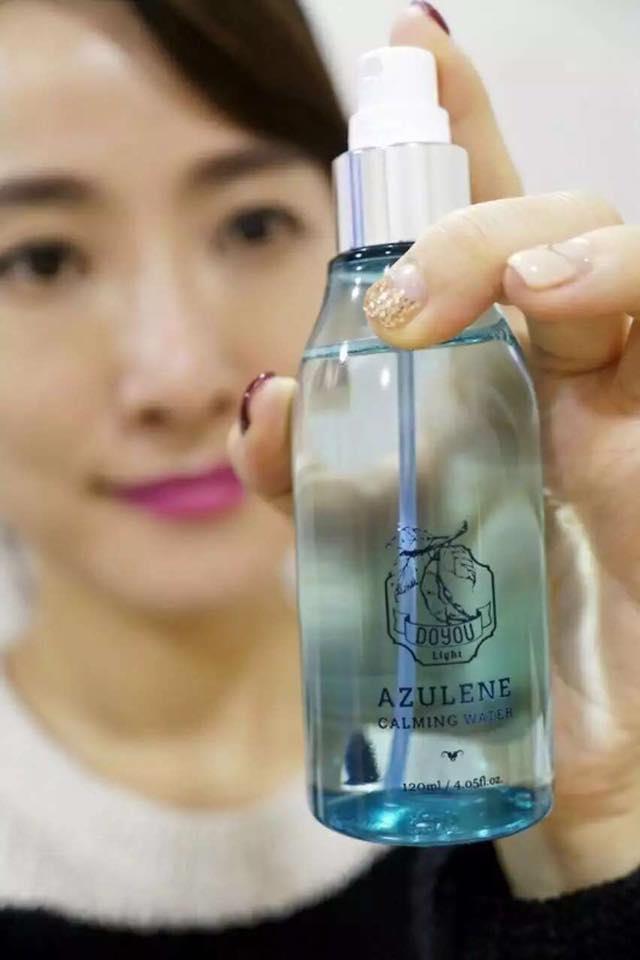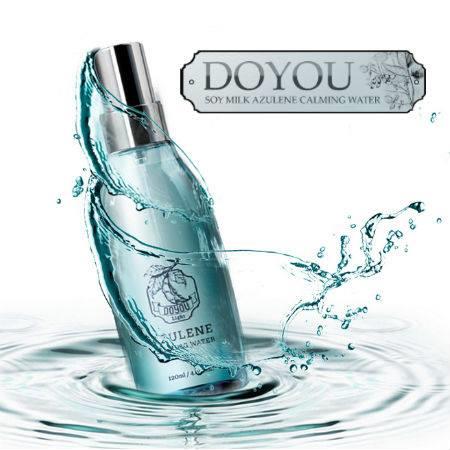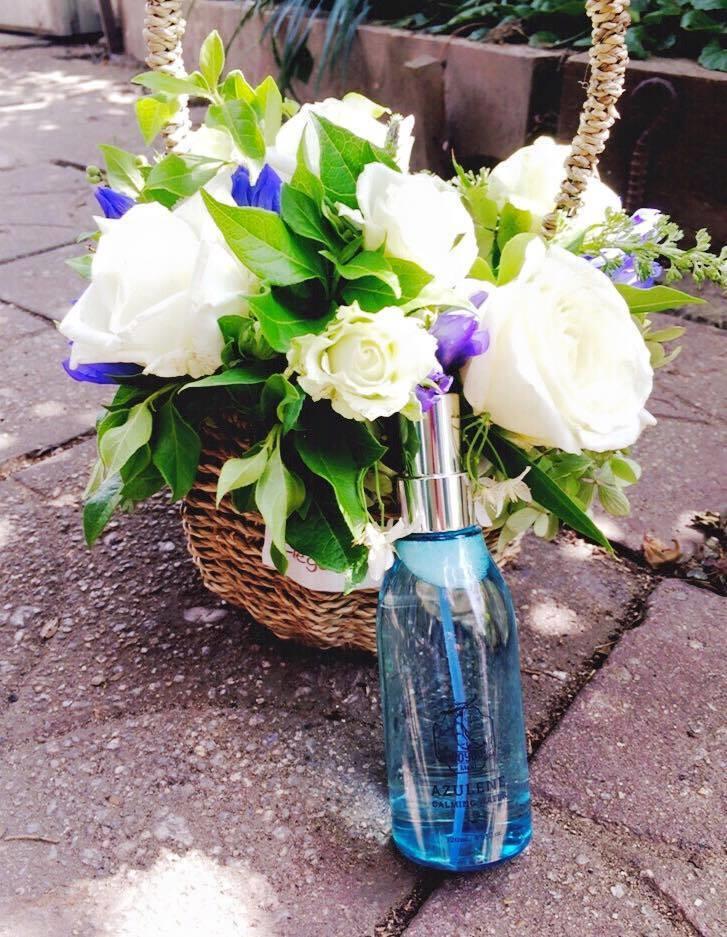 DOYOU Azulene Calming Water 120ml
Korea Primary Raw Products
Normal water- spray will dry easier and actually only moisture for a short time. We use natural fermanted soy milk ingredients to control sebum secretion , and rich in the amino acid composition of natural bamboo juice quickly calm damaged skin , plus the mineral-rich gold subaequale provide adequate nutrition essence , give the skin a protective film double seal in moisture to maintain skin elastic , moist and shiny day.
We do not use non-nutritive pure water , we using the bamboo extract juice and witch hazel extract to double skin formed a protective film , long-lasting moisture.
It contains so-called natural skin doctor - azulene , Relieve UV damaged skin and quickly calm the skin .
Tiny particles can be uniformly fusion Tiny particles using technology that allows rapid and uniform convergence skin absorption.
Natural fermented soy ingredients to protect the skin Soy is rich in phytoestrogens to control sebum secretion , helping the formation of collagen , keeping skin elasticity , prevent skin aging
Features :
1. After the make-up can also be sprayed in the face .
2. Spray as you like no matter go anywhere.
3. Let your skin will not be in a dry state .
4. Do not use non-nutritive generally pure water.
Effect:
1. Keep moist luster
2. Provide nutrition
3. Stabilization damaged skin
4. Strengthen the skin elasticity
5. Prevent wrinkle
6. Strengthen the protection of the skin
Ingredients: Black beans, soy extract hair filial piety , azulene cream , bamboo juice , witch hazel extract Unlike most of the market 's only pure water produced by spray
Suitable for: All Skin Type and even Sensitive skin and children
天然竹汁液镇定喷雾 120ml
韩国Primary Raw产品
一般的水型喷雾很容易干,只作用于短暂时间,我们采用天然发孝豆奶成分控制皮脂分泌,及富含氨基酸成分的天然竹汁液迅速镇静受损皮肤,再加上富含矿物质的金缕梅精华提供充分营养,给予皮肤双层保护膜锁住水分,保持皮肤弹力,水润光泽一整天。采取天然竹里的汁液配置而成的喷雾。
不采用无营养的一般纯净水,
采用生命力顽强的竹子提取竹汁液加上金缕梅精华形成皮肤双层保护膜,长效保湿。
含有所谓天然皮肤医生的-薁精华,
缓解紫外线受损皮肤,迅速镇静皮肤。
微细粒子可均匀融合
采用微细粒子技术,可让皮肤快速均匀的融合吸收
天然发酵豆奶成分保护皮肤
大豆里富含植物雌激素控制皮脂分泌,帮助胶原蛋白形成,保持皮肤弹力,防止皮肤老化
特点:
1. 在化妆后也可以喷在脸上。
2. 走到哪,喷到哪!
3. 让你的肌肤不会处于缺水状态。
4. 不采用无营养的一般纯净水
功效:
1. 保持水润光泽
2. 提供营养
3. 镇定受损肌肤
4. 加强皮肤弹性
5. 防止细纹
6. 保护强化皮肤
主要成分:
黑豆,发孝大豆提取物,薁精华,竹汁液,金缕梅精华
不同于市面上大部分的单单纯净水制作的喷雾
使用人群:
敏感性肌肤和孩子的幼嫩肌肤都可放心使用
Questions & Answers
Do you have any questions to ask merchant about this product
Ask Seller
| | | |
| --- | --- | --- |
| 5 star | | 0 |
| 4 star | | 0 |
| 3 star | | 0 |
| 2 star | | 0 |
| 1 star | | 0 |
Share your thoughts with others
Write a review
Only buyers who purchased the product may leave a review