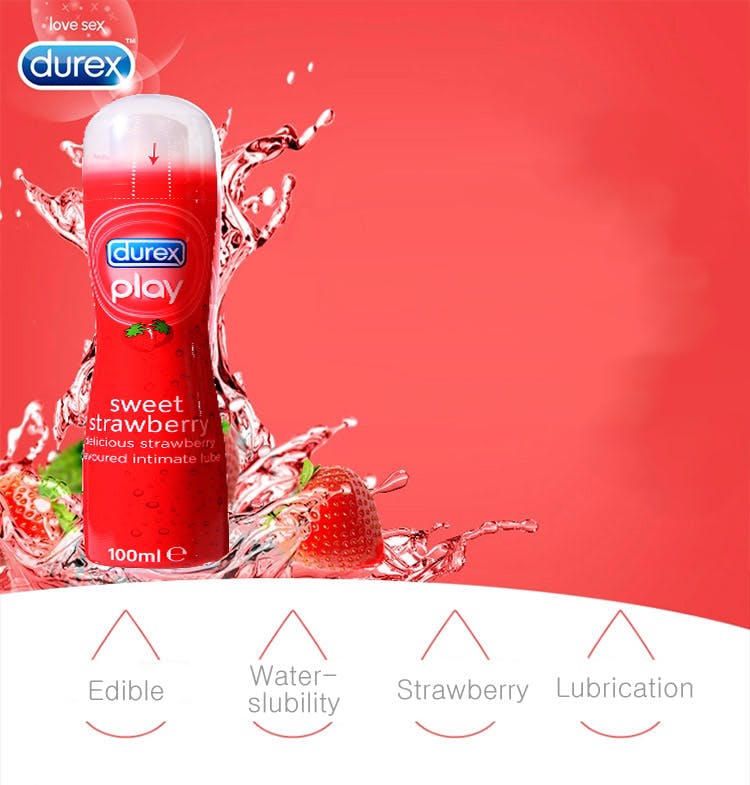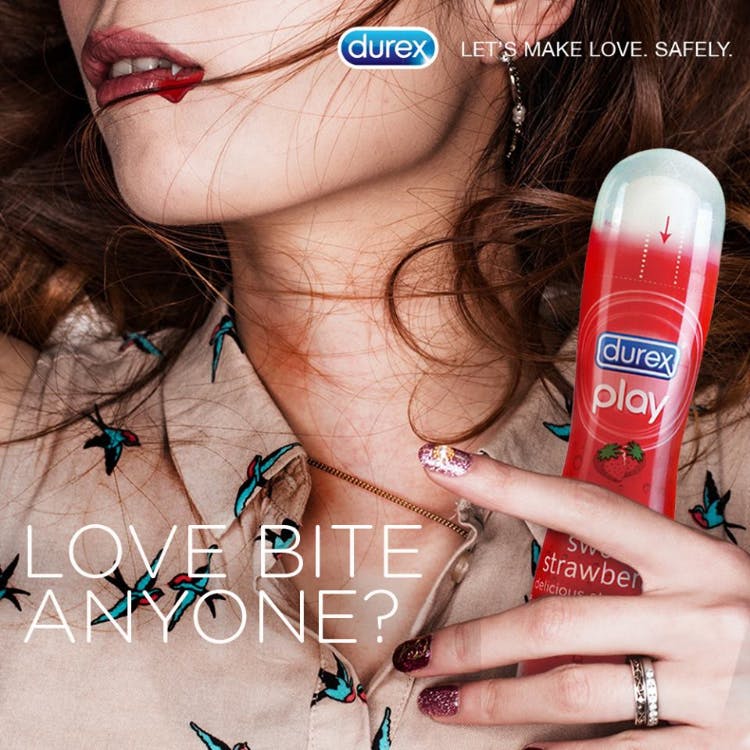 Durex Play Strawberry is a luscious, flavoured, intimate lube. It's totally sugar free meaning it's guilt free so use as much as you like! It's a water based lube so safe to use with condoms. Available in 100ml bottles.  
Durex Play Strawberry feels smooth, tastes sweet and is deliciously fruity. Use it wherever you like, whenever you like.  
Strawberry flavoured pleasure gel for a sweeter sensation.Safe to use with Durex condoms.  
Durex Play Strawberry is water soluble and easily washed off. It's non sticky and won't stain but it's best to avoid contact with eyes. If you experience irritation, stop using the lube. If irritation continues or additional lube is required all the time then please contact your doctor. 
Durex Play Strawberry is best stored in a cool dry place and away from direct sunlight. Use within three months of opening. Whilst safe to consume, the product is best kept away from children.  
We take your discretion very seriously, so please rest assured that Delivery is always discreet, regardless if the shipping destination is your home or your office