Fish Finder - Fish Locator with Sonar Sensor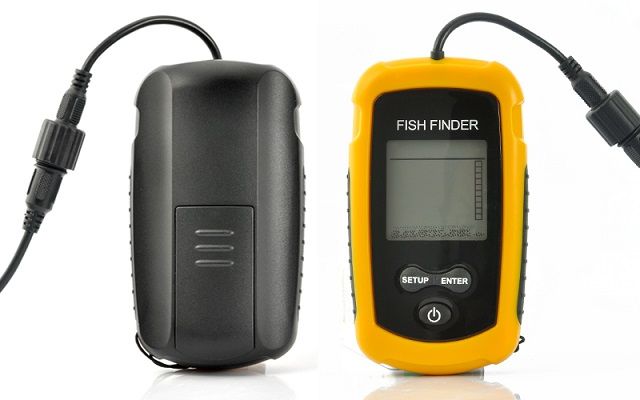 Descriptions:
With this fish finder that uses sonar technology, now you can see exactly on an LCD screen if there are any fish in the area!
Did you ever spend hours at a river bed, or a lake side just waiting to catch a fish and nothing happens, then you go home empty handed? Well, with this Fish Finder, you won't have to spend countless hours just to wait for a bite any more. Designed for amateur and professional fishermen alike, this fish finder helps you find out the location of fish including the depth of water. It can be used in an ocean, river or lake: any water that might hide fish!
The Fish Finder uses sonar to locate and define structure, composition, as well depth below by sending a sound wave signal. It then uses the reflected signal to interpret the location, size, and composition of an object, and display all the information on the screen for you. You can then decide where to drop your bait to catch the biggest fish!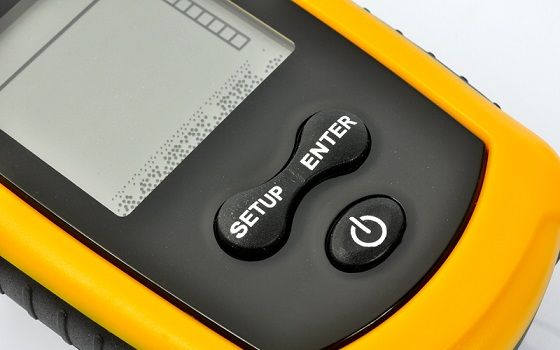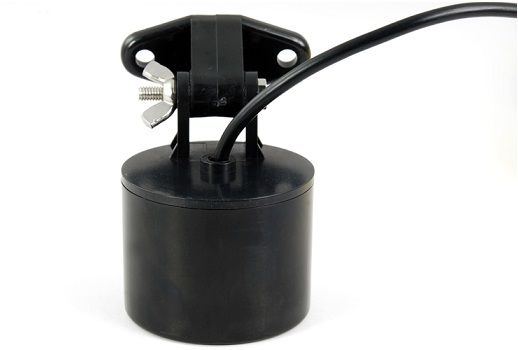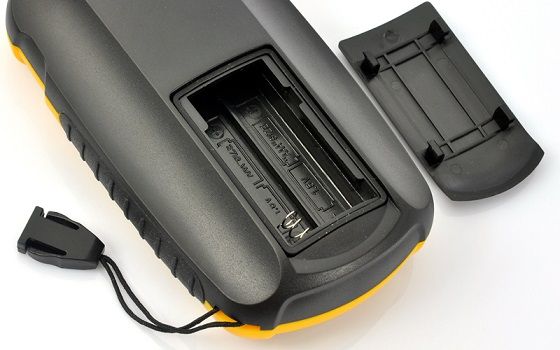 Features:
Easy to use
Floating Wing Nut
Great for amateurs and pros alike
9 Meter cable with sonar sensor (over 25 feet)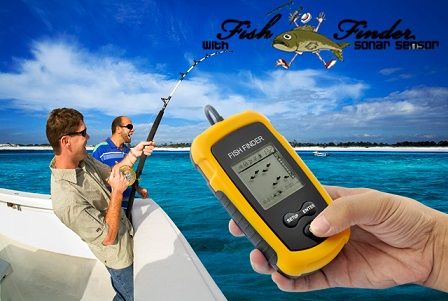 Specifications:
Display Size: 2 Inch Anti-UV LCD
Backlight: Green LED
Non Touchscreen
Depth Range: 0.7 Meters to 100 Meters (2 Feet to 328 Feet)
Measurement: Meters or Feet
Fish Detection: Aprox Location and Depth
Sensor Beam Angle: 45 Degrees (200kHz)
Operating Temperature: -20 to 70 Degree Celsius (-4 to 158 Fahrenheit)
Power Source: 4 x AAA batteries (Not Included)
D

imensions
: 120x67x25mm (L x W x D)
Cable Length: 9 meters (29.5 Feet)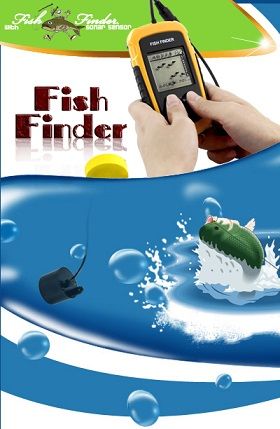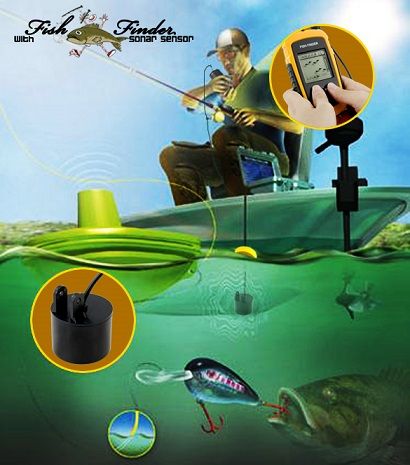 Note:
You can mount the sonar by fixing it to the boat hull, using a float on the cable to mount the sonar inside the water, fixing it on a pole and push it into the desirable position inside the water, cutting a hole on the ice surface and place the sonar under the water.
Removable float.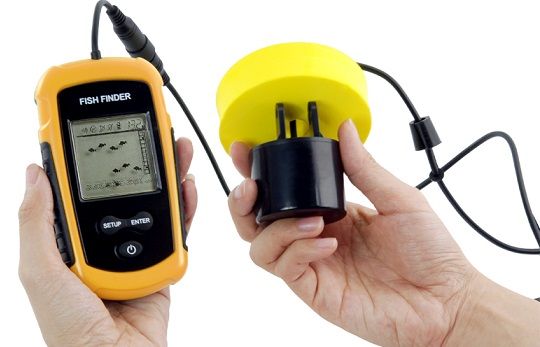 Package Contents:
1 x Portable Fish Finder with LCD Screen
1 x Sonar Sensor + 9m Cable
1 x Screw
1 x Wing Nut
1 x Neck Strap
1 x User Manual