FLIR Scout Handheld Thermal Camera with Still Image and Video Recording
Model No: WP-IRTK
The FLIR Scout TK is a pocket-sized thermal vision monocular for exploring the outdoors—at night and in lowlight conditions.
Scout TK reveals your surroundings and helps you see people, objects and animals over 100 yards (90 m) away.
There are several video color palettes to enhance viewing and can even

record video and still images

to share with others.
The Scout TK starts up in seconds and features a rechargeable internal Li-ion battery last for 5 hours.
The easy to use buttons control the power, color palettes, E-zoom & screen brightness.
This weather-resistant pocket sized thermal imager is ideal for all your outdoor needs.
Use for personal, home security at night by keeping an eye on your property.
Search for missing pets, or scan sidewalks, parking lots & parks in the dark.
Simple to use, Scout TK is the perfect companion, whether in the back country or your own backyard.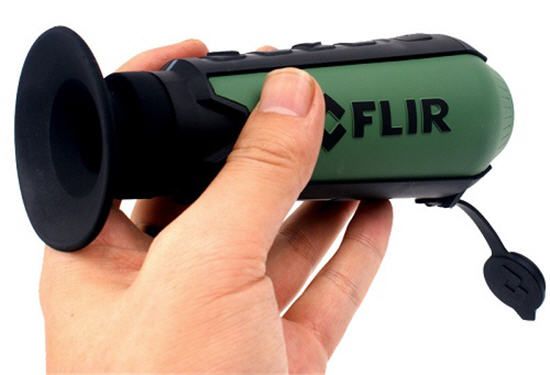 Detector Type 160 × 120 VOx Microbolometer
Video Refresh Rate <9Hz
Field of View (H x V) 20° × 16°
Shutter: Yes
Start up < 5 seconds
Waveband 7.5 - 13.5 µm
Built-In Display 640 X 480 LCD Display
Memory Capacity: Up to 1000 Images - Up to 4 hours Video
Color Palettes BH/WH/InstAlert™/Rainbow, Iron, Lava, Arctic & Graded Fire; Selectable
On-Screen Symbology Standard
Battery Type Internal Li-Ion Cell
Battery Life (Operating) >5 Hours
Rating IP-67, Submersible
Operating Temp. -4°F to 104°F (-20°C to 40°C)
Storage Temp. -40°F to 140°F (-40°C to 60°C)
Range Performance: Detect Man (1.8 m × 0.5 m) 100 yards
Weight (incl. lens): 170 g
Size (L × W × H) 15.2 x 5.1 x 5.1cm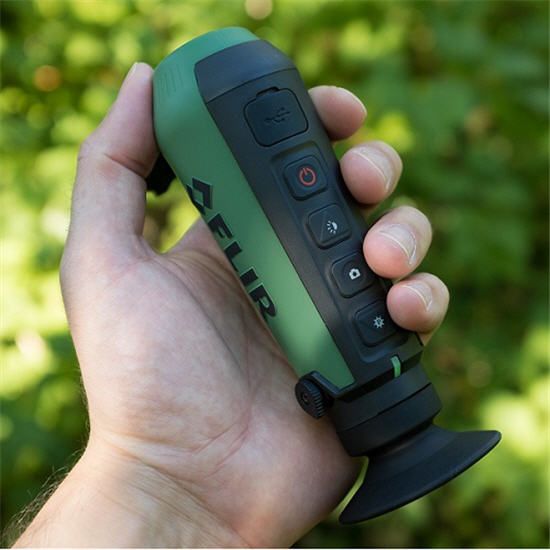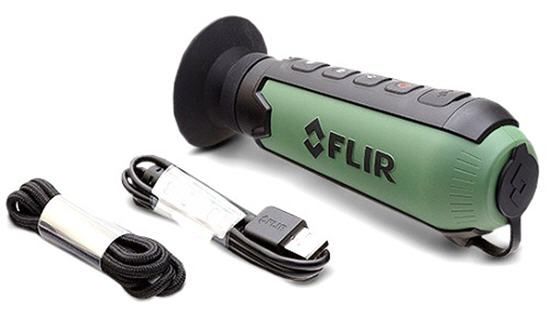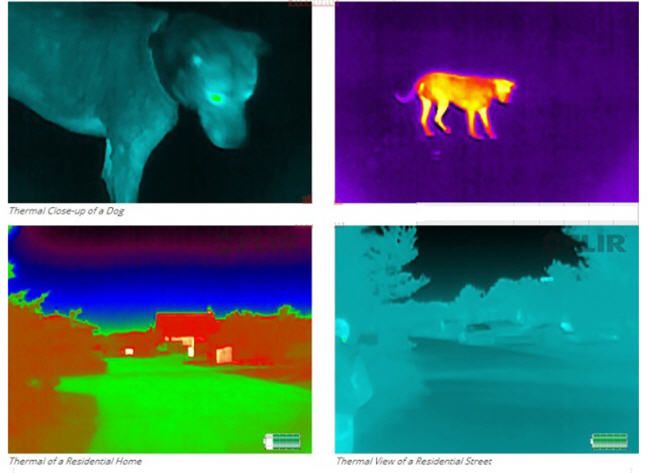 1 x Handheld Thermal Camera
1 x Neck Lanyard
1 x USB Cable
1 x User Manual