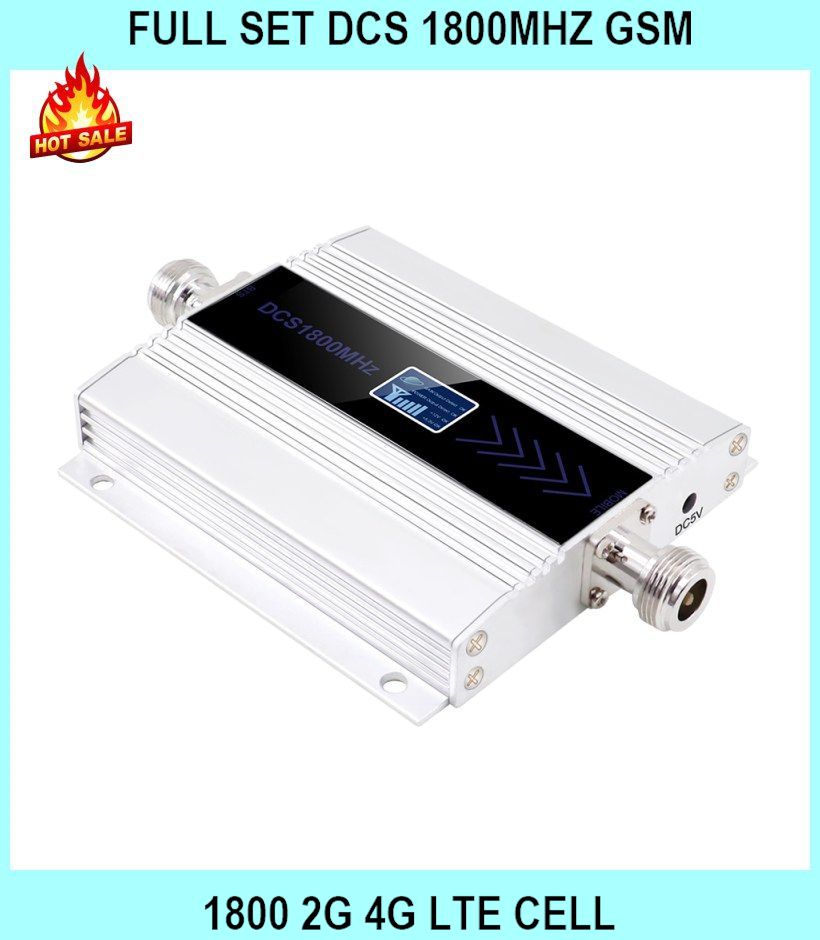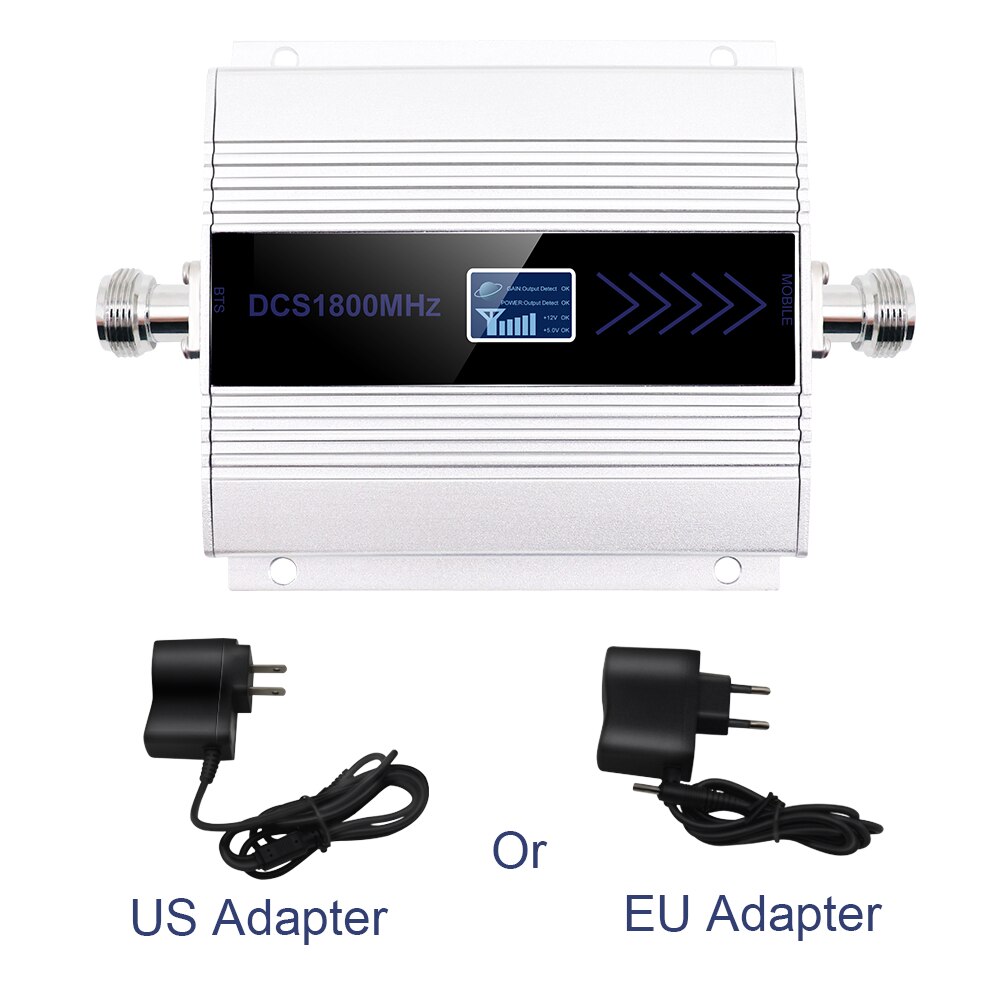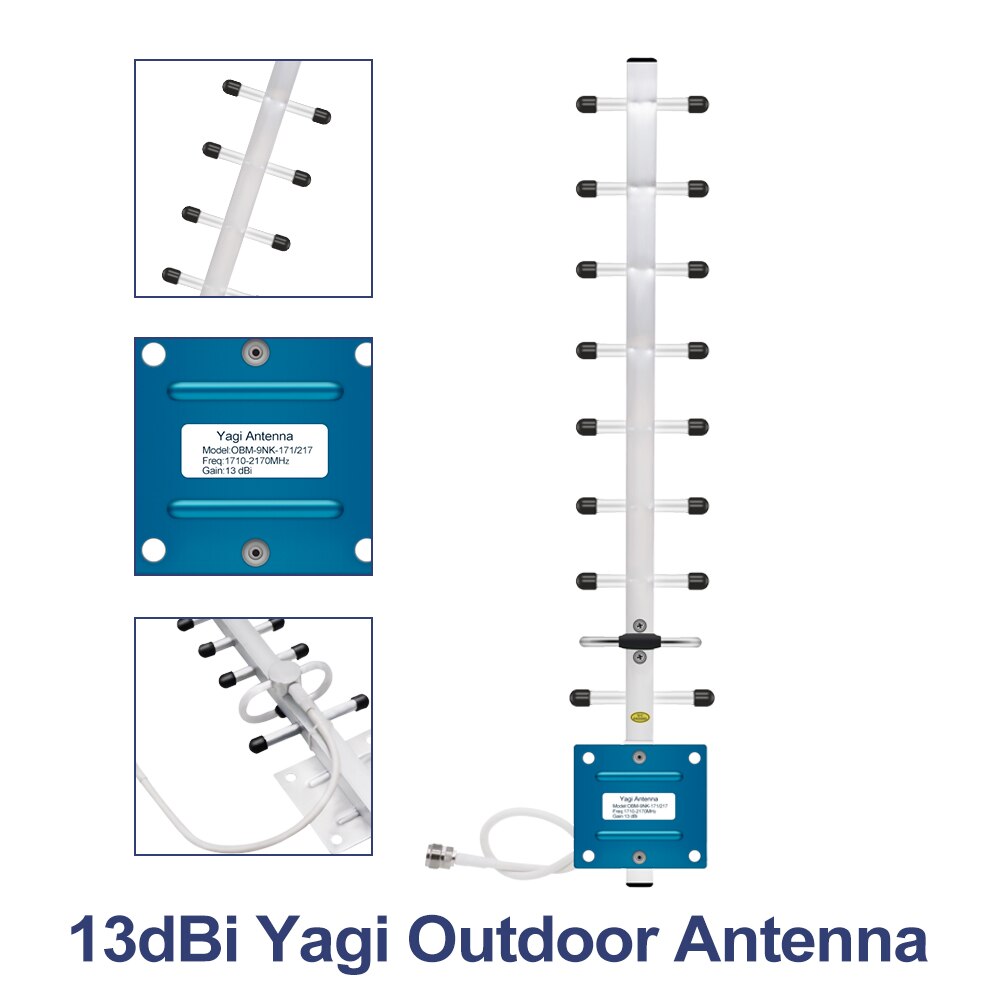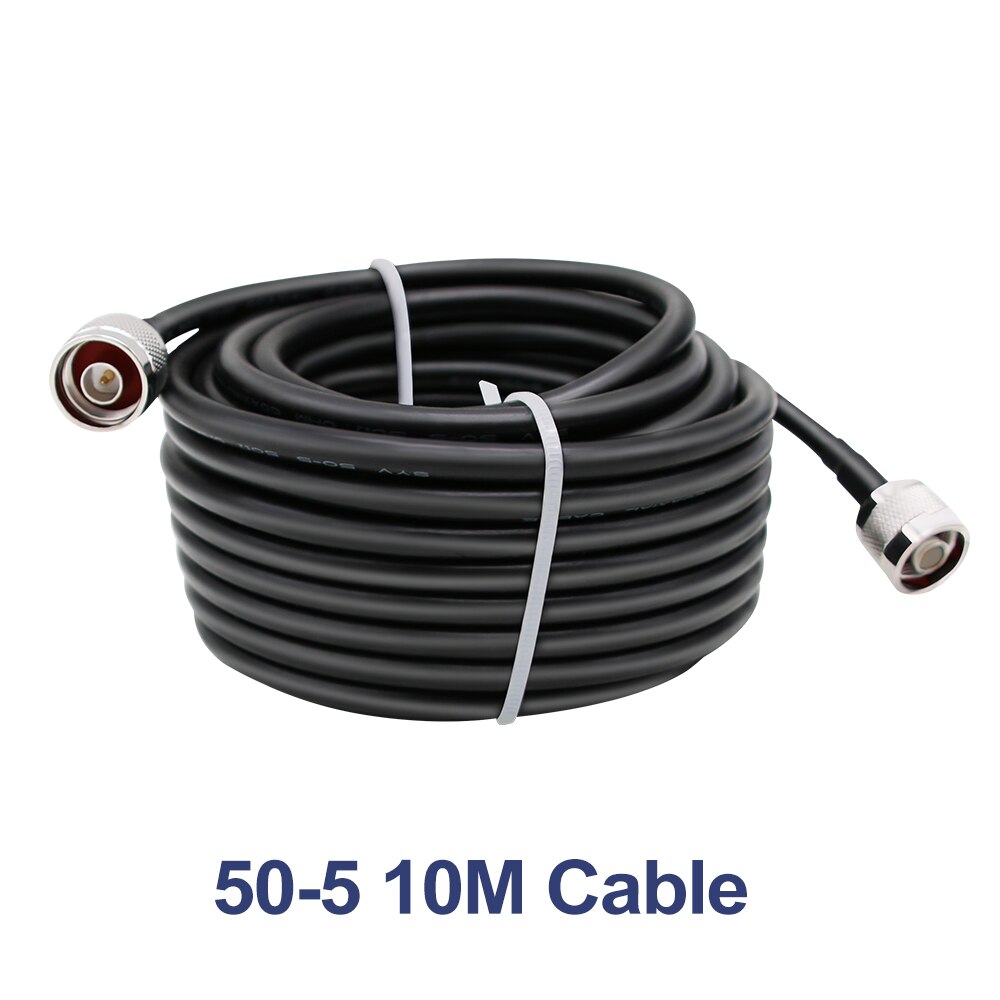 PRODUCT NAME: Full SET DCS 1800MHZ GSM 1800 2g 4G LTE Cell Phone Signal Repeater Booster Mobile Phone Signal Amplifier + Indoor Outdoor Antenna (ONLY FOR OPTION: EU PLUG)




Warranty Period : 1 Year
Warranty Type : International Manufacturer Warranty

[#] ATTENTION! FOR THIS LISTING, WE ONLY HAVE THE FOLLOWING (inches) STOCK VARIATION. [#]
[#] PERHATIAN! KAMI HANYA ADA PILIHAN (inches) INI SAHAJA. [#]

[+] OPTION : Eu Plug

Important Note ( please read , and please read all descriptions carefully )
Make sure you can receive good signal that you want to amplify on your house outside,which must be can getting 35 bar signal (-70dB-90dB signal strength) on your mobile phone.
Please note that the signal booster can only boost the mobile phone network signal, but does not help to generate any signal.
For example, if your outside signal has 0 bar, it can not work or bring you any signal.. Below is the method to check the mobile phone signal strength.

Turn on the network (2G/3G/4G) you want to amplify and go to outdoors of your house:
A: Install an app: Network cell info Lite, and show the screenshot to us.
B: If you use iPhone .Holding the phone to the outside.Dial: *3001#12345#* click into :Serving Cell info

Features / Ciri-ciri Utama:
High gain, fully integrated 1800 MHz antenna system.
Powerful amplifier enables up to + 65 dB of signal gain including cable loss.
Intelligent signal processing and real time adaptive operation.
Automatically adjusts power levels as needed to ensure a consistent coverage footprint.
Reprogrammable (in the field) enabling spectrum or carrier reconfigurations as needed.
Auto-Track LED diagnostics displays aid install and operation.
Not interfere with other wireless frequencies or radio devices.

Specifications / Spesifikasi Produk:
Model: DCS 1800MHz
Size / Saiz Produk: 140*100*20mm
Frequency range: Up link DCS 1710-1785mhz,Downlink DCS 18mhz
Gain(dB) GSM Up link: 50 10 GSM Downlink: 55 10
Gain adjustable range: MGC 25dB
Output power(dBm): 1
Pass band ripple DCS: 3dB
Ambient temperature: -1050
Power Supply / Battery Type: AC110/220V(Used AC/DC adapter 12V for DC
packaging:
1 x Mobile Signal Booster
1 x Outdoor antenna
1 X Indoor Antenna
1 X 10M cable
1 x Power adapter

installation steps:
1. Fix the reception of the roof outdoor antenna or the high place and the turn signal point.
2. Connect the external antenna to repeater machine (inches) BTS (inches) port via cable.
3. Connect indoor antenna to repeater (inches) MOBILE (inches) port.
4. AC plug power cord into the power source and finished.
5. TIP: An outdoor antenna should be (inches)isolated(inches) from the internal antenna, that is, it must be constructive obstacles (walls, partitions, etc.) between the antennas.

Additional Info / Maklumat Tambahan: when outdoor antenna and indoor antenna are separated not enough, then it will be self-oscillation. your phone will not get any signal.



Product Delivery Guarantee
All products are guaranteed to deliver to you.
If for some reasons your order item is missing or we have failed to deliver to you we shall issue you full refund or redeliver new item to you again using different courier, after proper verification from our side.
Warranty / Refund
For warranty, depending on products, we can offer you 1-6 month period. Any problem with the items, you can report to us with video as proof sent to us via email / youtube link. Once verified we can offer you full refund or replacement with our other products of the same or lower value.
We shall refund to you if your product is lost in transit or never reaches you within 21 days from date of ordered
Product QC
All our products will to through some QC checks before delivery to ensure it's free from any defects. We understand we are not perfect, that's why we'll be glad to offer you refund as stated previously .
COD
No COD offered
Processing Time
We'll ship out typically within 24 hours so you'll receive your item as soon as possible
Delivery Time
Our standard delivery time is 7-10 days. However most of our customers received within 7 days, some received within 5 days etc. Our standard time is such as this allows us some time to do backorders from our oversea warehouses in case of insufficient stock in our local warehouse in Selangor & Labuan.
Shipment Provider
We use J&T Express, Citilink Express (PRIORITY), ABXexpress, LWE and sometimes POS LAJU for all our deliveries that come with online tracking number. We'll choose the best shipment provider based on locations you order. We cannot entertain any request for custom shipment provider. We ship hundreds of orders everyday and we just don't have the time for this request.
Urgent Order
All urgent order cannot be entertained at this point of time. Kindly refer to our delivery time.
Payment
You can make payment via Lelong own payment processor, NETPAY. It's very secured, fast and convenient.
International courier with tracking code ie CityLinkExpress, Kerry Priority, Logistics Worldwide Express, EMS, SF Express, POS Laju, etc
International courier with tracking code ie CityLinkExpress, Kerry Priority, Logistics Worldwide Express, EMS, SF Express etc
TO THE MAXIMUM EXTENT PERMITTED BY LAW, THE SERVICES PROVIDED BY WOOSHOP ON OR THROUGH THE SITES ARE PROVIDED "AS IS", "AS AVAILABLE" AND "WITH ALL FAULTS", AND WOOSHOP HEREBY EXPRESSLY DISCLAIMS ANY AND ALL WARRANTIES, EXPRESS OR IMPLIED, INCLUDING BUT NOT LIMITED TO, ANY WARRANTIES OF CONDITION, QUALITY, DURABILITY, PERFORMANCE, ACCURACY, RELIABILITY, MERCHANTABILITY OR FITNESS FOR A PARTICULAR PURPOSE. ALL SUCH WARRANTIES, REPRESENTATIONS, CONDITIONS, AND UNDERTAKINGS ARE HEREBY EXCLUDED.
TO THE MAXIMUM EXTENT PERMITTED BY LAW, WOOSHOP MAKES NO REPRESENTATIONS OR WARRANTIES ABOUT THE VALIDITY, ACCURACY, CORRECTNESS, RELIABILITY, QUALITY, STABILITY, COMPLETENESS OR CURRENTNESS OF ANY INFORMATION PROVIDED ON OR THROUGH THE SITES; WOOSHOP DOES NOT REPRESENT OR WARRANT THAT THE MANUFACTURE, IMPORTATION, EXPORT, DISTRIBUTION, OFFER, DISPLAY, PURCHASE, SALE AND/OR USE OF PRODUCTS OR SERVICES OFFERED OR DISPLAYED ON THE SITES DOES NOT VIOLATE ANY THIRD PARTY RIGHTS; AND WOOSHOP MAKES NO REPRESENTATIONS OR WARRANTIES OF ANY KIND CONCERNING ANY PRODUCT OR SERVICE OFFERED OR DISPLAYED ON THE SITES.
Any material downloaded or otherwise obtained through the Site is done at each User's sole discretion and risk and each User is solely responsible for any damage to WOOSHOP's computer system or loss of data that may result from the download of any such material. No advice or information, whether oral or written, obtained by any User from WOOSHOP or through or from the Site shall create any warranty not expressly stated herein.
Each User hereby further agrees to indemnify and save WOOSHOP, our affiliates, directors, officers and employees harmless, from any and all losses, damages, claims, liabilities (including legal costs on a full indemnity basis) which may arise, directly or indirectly, as a result of any claims asserted by Third Party Rights claimants or other third parties relating to products offered or displayed on the Site. Each User hereby further agrees that WOOSHOP is not responsible and shall have no liability to you, for any material posted by others; including defamatory, offensive or illicit material and that the risk of damages from such material rests entirely with each User. WOOSHOP reserves the right, at our own expense, to assume the exclusive defense and control of any matter otherwise subject to indemnification by you, in which event you shall cooperate with WOOSHOP in asserting any available defenses.
WOOSHOP shall not be liable for any special, direct, indirect, punitive, incidental or consequential damages or any damages whatsoever (including but not limited to damages for loss of profits or savings, business interruption, loss of information), whether in contract, negligence, tort, equity or otherwise or any other damages resulting from any of the following.
the use or the inability to use the Site or Products or Services; any defect in goods, samples, data, information or services purchased or obtained from a User or any other third party through the Site; unauthorised access by third parties to data or private information of any User; statements or conduct of any User of the Site; or; any matters relating to Services however arising, including negligence.
The limitations and exclusions of liability to you under the Terms shall apply to the maximum extent permitted by law and shall apply whether or not WOOSHOP has been advised of or should have been aware of the possibility of any such losses arising.?
For warranty, we can offer you 1 month period. Any problem with the items, you can report to us with video as proof sent to us via email / youtube link. Once verified we can offer you full refund or replacement with our other products of the same or lower value.
Average Product Rating
0.0 stars out of 5
| | | |
| --- | --- | --- |
| 5 star | | 0 |
| 4 star | | 0 |
| 3 star | | 0 |
| 2 star | | 0 |
| 1 star | | 0 |
Share your thoughts with others
Write a review
Only buyers who purchased the product may leave a review