Item Specification
Product Description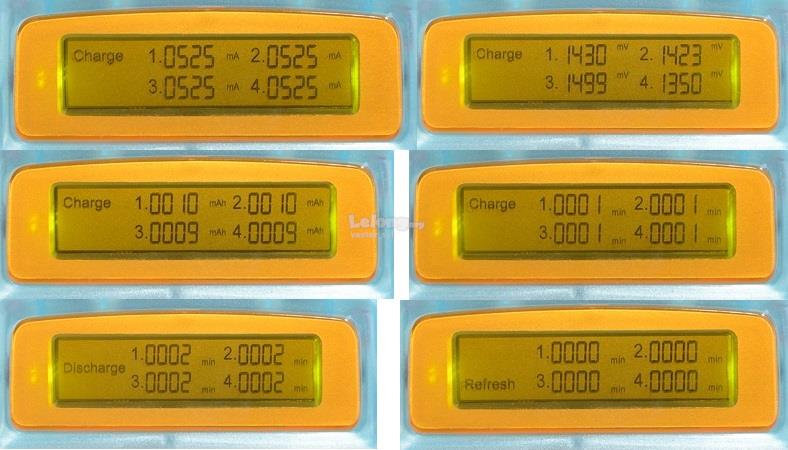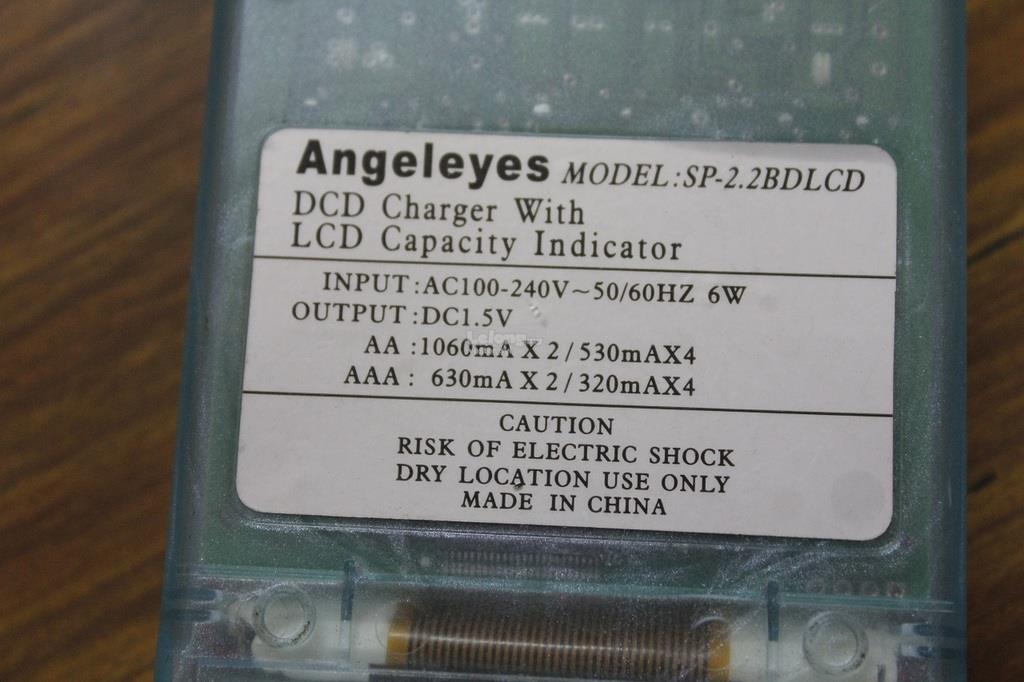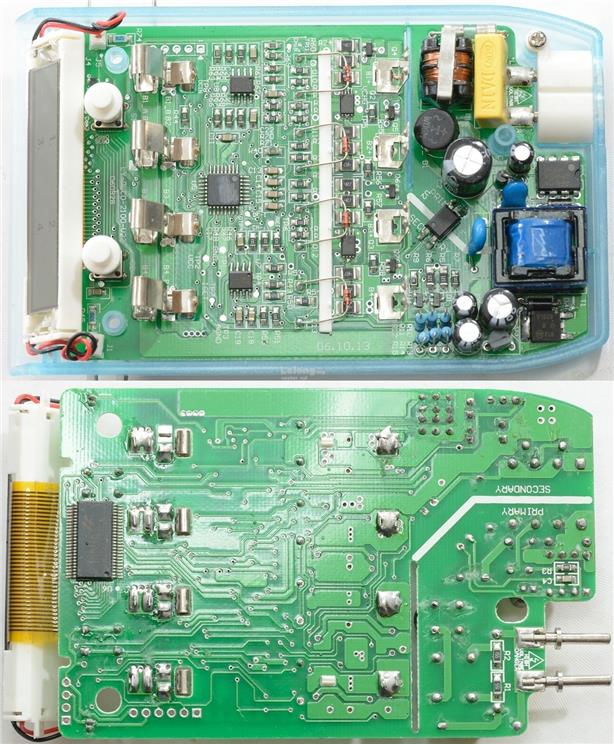 Features:
- Detect and apply the most ideal charging current for individual battery, based on the battery internal resistant, temperature, and voltage.
- Independent charging channels - charge 1, 2, 3, or 4 rechargeable batteries at a time
- Battery capacity reporting feature in mAh unit (Discharge mode)
- Auto-off when batteries are fully charged
- Real time reports individual battery information regarding current, voltage, capacity and time
- Smart discharge and battery recovery feature for maximum battery life
- Charging/discharging protection circuit against excessive temperature, voltage, capacity, short circuit, and reversed polarity
- Large LCD with backlight
- Built-in AC to DC transformer, with excellent power isolation and protection
- Fully microprocessor controlled intelligent charger/discharger/analyser

Specifications:
AA battery charging current
- one or two batteries at 1060mA each
- three batteries at 710mA each
- four batteries at 525mA each

AAA battery charging current
- one or two batteries at 630mA each
- three batteries at 420mA each
- four batteries at 320mA each

Discharge AA/AAA current
- one to four batteries at 550mA each
Refresh:
- Fully discharge and then recharge to revive some old batteries
poslaju: west malaysia RM14, sarawak RM14, sabah RM8.
any question, feel free to contact me vester_syl(at)hotmail(dot)com or use the 'contact seller' button to contact me. no sms please.
item will be fully tested before posting out. have a look at my other sales here: http://members.lelong.com.my/Auc/List/List.asp?DataAction=Apply&UserID=vester_syl buyers for more than 1 item can combine for shipping to safe cost.
payment can be made to my maybank or CIMB account through any online transfer, atm transfer, atm cash deposit, bank counter cash deposit, cash deposit machine, etc. i'll send my bank details to your email within 24 hours after auction closed. please check your email inbox and junk/spam mail folder as well (sometimes the email will land in your junk/spam mail folder). after you've paid, please email me the exact amount paid, your shipping choice (pos daftar or poslaju), your mailing name, full address with post-code, and a valid telephone number as soon. item will be posted out within 2 working days after the fund is transfered. communicate through email only please. kindly settle the deal within 3 days after auction closed. thanks in advance.
please understand that we are web based trader and we don't meet up with buyers, so please don't insist on C.O.D. (self collect). thank you.