Deep Search Underground Gold Metal Detector GFX7000
Model No: MTD-22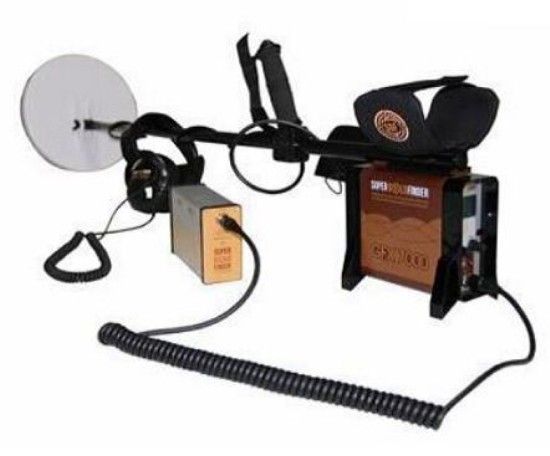 Description:
GFX 7000 is a Proffesional choice Ground Search Metal Detector with high sensitivity and accurate indication function.
The Ground Search series Model GFX 7000 Advanced Metal Detector is a top quality metal detector and the most sensitive of all the Gold Century detectors. The advanced features of this unit will allow you to find treasure that others have missed!
This model is intended for the experienced treasure hunter who demand high performance and extreme sensitivity.
The GFX 7000 is a high quality electronic instrument. It is a high precision instrument incorporating Multi-period sensing (MPS).
Dual Voltage Technology (DVT). This ensures an accurate Ground Balance to provide maximum sensitivity and depth in all ground types.
Smart Electronic Timing Alignment (SETA) and the latest in high tech analogue components combined with advance digital processing.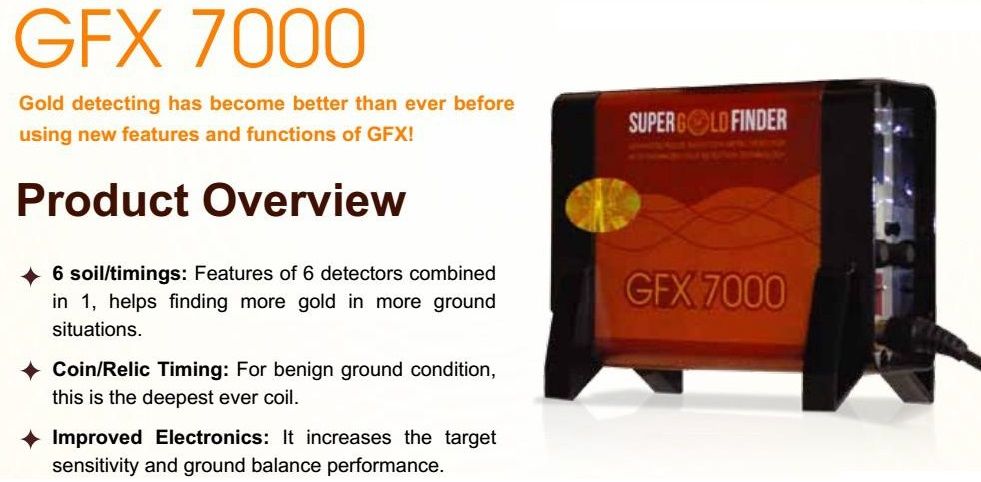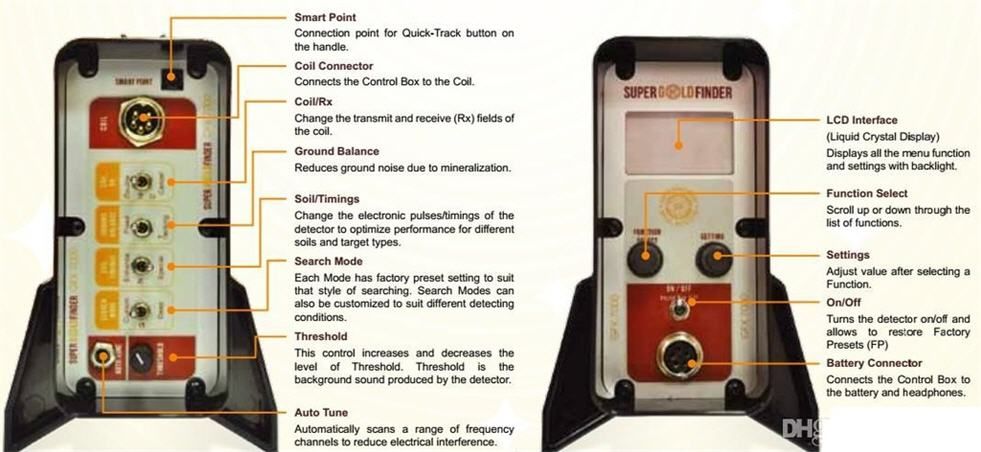 Specifications:
Application: Gold Prospecting & Deep Relic
Frequency/Transmission: Bi-Level, Advanced Pulse Induction
Detection Range: Up to 5-8 Meters
Coil (standard): 11" Round Double-D
Audio Output: 6.35mm (1/4") headphone/speaker jack
Headphones Supplied: Koss 100 ohm headphones
Visual Display: LCD screen 64x128 pixels, transflective
Backlight: Yes with adjustable automatic 'time-out'
USB Connectivity: Memory
Setting changes saved automatically and remain until changed or reset
Factory Presets can be restored on start-up
Depth Indication:
Detect Modes: General, Deep & Custom
Custom Modes: Hi Mineral, Hi Trash, Patch & Test A
Discrimination: Iron Reject: range 1 to 10 & All Metal
Timings: Enhance, Normal, Sensitive Smooth Extra & Sharp, Salt Course
Audio tone: Variable Control 1 to 100
Audio Type: Quiet, Normal, Deep & Boost
Ground Balance: Automatic Ground Balance, Fixed & Tracking: Slow, Medium & Fast
Ground Balance Type: General, Specific & Ground Balance Off
Trash Density: Pinpoint
Quick-Trak button
Sensitivity Adjust: Rx Gain 1 to 15
Tune / Noise Cancel: Automatic & Manual 0 to 255
Threshold: Adjustable turn control
Target Volume Adjust: Volume Limit 1 to 20
Battery: Lithium-Ion with built-in amplifier (up to 12 hrs). Supplied with mains and car charger
Low battery alert
Audio alert
Length: 110cm - 130cm
Net Weight: 2.4kg (ex. battery)
Weight With Battery: 3.2kg
Box Weight: 5kg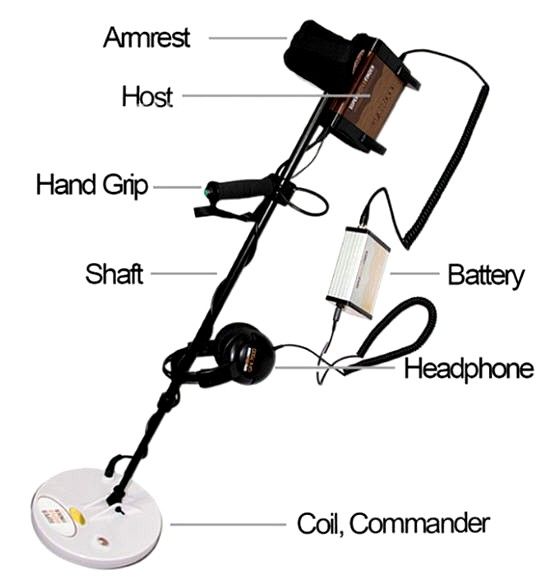 Package Contents:
1 x Control Unit
1 x Search Coil
1 x Stem Assembly
1 x Assembly Accessories
1 x Earphone
1 x Manual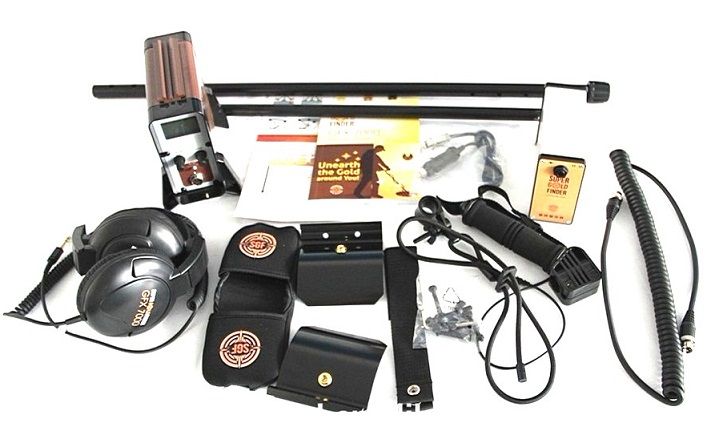 0317
Buy at wholesale price with no minimum order!
Have a question?
Please send email to: 1click2buy@gmail.com
Or call / sms / whatsapp: 019-2241838
Many satisfied customers, buy with confidence.
Click here to check out our other products
WHOLESALE INQUIRIES WELCOME
For more details, contact: 1click2buy@gmail.com
PH: 019-2241838
Thank you