Item Specification
Model / SKU
: 02.05.01.00
Product Description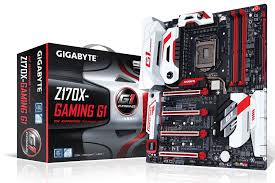 Specifications
CPU

Support for Intel® Core™ i7 processors/Intel® Core™ i5 processors/ Intel® Core™ i3 processors/Intel® Pentium® processors/ Intel® Celeron® processors in the LGA1151 package
L3 cache varies with CPU

(Please refer "CPU Support List" for more information.)
Chipset

Intel® Z170 Express Chipset

Memory

4 x DDR4 DIMM sockets supporting up to 64 GB of system memory
* Due to a Windows 32-bit operating system limitation, when more than 4 GB of physical memory is installed, the actual memory size displayed will be less than the size of the physical memory installed.
Dual channel memory architecture
Support for DDR4 3866(O.C)/3733(O.C)/3666(O.C) /3600(O.C.) /3466(O.C.) /3400(O.C.) /3333(O.C.) /3300(O.C.) /3200(O.C.) /3000(O.C.) /2800(O.C.) /2666(O.C.) /2400(O.C.) /2133 MHz memory modules
Support for ECC UDIMM 1Rx8/2Rx8 memory modules (operate in non-ECC mode)
Support for non-ECC UDIMM 1Rx8/2Rx8/1Rx16 memory modules
Support for Extreme Memory Profile (XMP) memory modules

(Please refer "Memory Support List" for more information.)
Onboard Graphics
Integrated Graphics Processor+MegaChips MCDP2800 chip:

1 x HDMI 2.0 port
Requires the latest Intel® Graphic Driver from GIGABYTE website.

Maximum shared memory of 512 MB
Audio

Creative® Sound Core 3D chip
2 x JRC NJM2114 and 1 x TI Burr Brown® OPA2134 operational amplifiers
Support for Sound Blaster Recon3Di
High Definition Audio
2/5.1-channel
Support for S/PDIF Out

LAN

2 x Killer E2400 chips (10/100/1000 Mbit)
* Teaming is not supported.

Wireless Communication module

Killer™ Wireless-AC 1535
Wi-Fi 802.11 a/b/g/n/ac, supporting 2.4/5 GHz Dual-Band
Bluetooth 4.1
Support for 11ac wireless standard and up to 867 Mbps data rate
* Actual data rate may vary depending on environment and equipment.

Expansion Slots

2 x PCI Express 3.0 x16 slots, running at x16 (PCIEX16_1, PCIEX16_2)
* For optimum performance, if only one PCI Express graphics card is to be installed, be sure to install it in the PCIEX16_1 slot; if you are installing two PCI Express graphics cards, it is recommended that you install them in the PCIEX16_1 and PCIEX16_2 slots.
2 x PCI Express 3.0 x16 slots, running at x8 (PCIEX8_1, PCIEX8_2)
* The PCIEX8_1 slot shares bandwidth with the PCIEX16_1 slot and the PCIEX8_2 slot with PCIEX16_2. The PCIEX16_1/PCIEX16_2 slot will operate at up to x8 mode when the PCIEX8_1/PCIEX8_2 is populated.
3 x PCI Express 2.0 x1 slots

Multi-Graphics Technology

Support for 4-Way/3-Way/2-Way AMD CrossFire™/NVIDIA® SLI™ technology

Storage Interface
Chipset:

2 x M.2 Socket 3 connectors
3 x SATA Express connectors
6 x SATA 6Gb/s connectors (SATA3 0~5)
Support for RAID 0, RAID 1, RAID 5, and RAID 10
* Refer to "1-13 Internal Connectors," for the supported configurations with the M.2, SATA Express, and SATA connectors.

2 x ASMedia® ASM1061 chips:

4 x SATA 6Gb/s connectors (SATA3 6~7, GSATA3 8~9), supporting AHCI mode only

USB
Chipset:

4 x USB 3.0/2.0 ports on the back panel
6 x USB 2.0/1.1 ports (2 ports on the back panel, 4 ports available through the internal USB headers)

Chipset+2 Renesas® USB 3.0 Hubs:

7 x USB 3.0/2.0 ports (3 ports on the back panel, 4 ports available through the internal USB headers)

Chipset+Intel® USB 3.1 Controller:

1 x USB Type-C™ port on the back panel, with USB 3.1 support
1 x USB 3.1 Type-A port (red) on the back panel

Internal I/O Connectors

1 x 24-pin ATX main power connector
1 x 8-pin ATX 12V power connector
1 x PCIe power connector
1 x I/O shield audio LED power connector
2 x M.2 Socket 3 connectors
3 x SATA Express connectors
10 x SATA 6Gb/s connectors
1 x CPU fan header
1 x water cooling fan header (CPU_OPT)
5 x system fan headers
1 x front panel header
1 x front panel audio header
2 x USB 3.0/2.0 headers
2 x USB 2.0/1.1 headers
1 x Trusted Platform Module (TPM) header
1 x Clear CMOS jumper
1 x power button
1 x reset button
1 x Clear CMOS button
1 x ECO button
1 x OC button
2 x audio gain control switches
2 x BIOS switches
Voltage Measurement Points

Back Panel Connectors

1 x PS/2 keyboard/mouse port
1 x HDMI port
1 x USB Type-C™ port, with USB 3.1 support
1 x USB 3.1 Type-A port (red)
7 x USB 3.0/2.0 ports
2 x USB 2.0/1.1 ports
2 x RJ-45 ports
1 x optical S/PDIF Out connector
5 x audio jacks (Center/Subwoofer Speaker Out, Rear Speaker Out, Line In/Mic In, Line Out, Headphone)
2 x MMCX antenna connectors (2T2R)

I/O Controller

iTE® I/O Controller Chip

H/W Monitoring

System voltage detection
CPU/System/Chipset temperature detection
CPU/CPU OPT/System fan speed detection
CPU/System/Chipset overheating warning
CPU/CPU OPT/System fan fail warning
CPU/CPU OPT/System fan speed control
* Whether the fan speed control function is supported will depend on the cooler you install.

BIOS

2 x 128 Mbit flash
Use of licensed AMI UEFI BIOS
Support for DualBIOS™
Support for Q-Flash Plus
PnP 1.0a, DMI 2.7, WfM 2.0, SM BIOS 2.7, ACPI 5.0

Unique Features

Support for APP Center
* Available applications in APP Center may vary by motherboard model. Supported functions of each application may also vary depending on motherboard specifications.
3D OSD
@BIOS
Ambient LED
AutoGreen
Cloud Station
EasyTune
Easy RAID
Fast Boot
Smart TimeLock
Smart Keyboard
Smart Backup
System Information Viewer
USB Blocker
Support for Q-Flash
Support for Smart Switch
Support for Xpress Install

Bundle Software

Norton® Internet Security (OEM version)
Intel® Smart Response Technology

Operating System

Support for Windows 10/8.1/7*
* Please download "Windows® USB Installation Tool" to install Windows® 7.

Form Factor

E-ATX Form Factor; 30.5cm x 26.4cm

Box Contents

GA-Z170X-Gaming G1 motherboard
Motherboard driver disk
Wireless module driver disk
User's Manual
Quick Installation Guide
Six SATA cables
I/O Shield
One 2-Way SLI bridge connector
One 3-Way SLI bridge connector
One 4-Way SLI bridge connector
One 2-Way CrossFire bridge connector
One set of GC-USB3.1 BAY
One GC-M2-U2-MiniSAS
One G Connector
One Wi-Fi antenna
One Wi-Fi antenna retention cover
One pack of back I/O dust covers
Supports 6th Generation Intel® Core™ Processor
Dual Channel DDR4, 4 DIMMs
Intel® USB 3.1 with USB Type-C™ - The World's Next Universal Connector
4-Way Graphics Support with Exclusive Ultra Durable Metal Shielding over the PCIe Slots
Dual PCIe Gen3 x4 M.2 Connectors with up to 32Gb/s Data Transfer (PCIe NVMe & SATA SSD support)
3 SATA Express Connectors for up to 16Gb/s Data Transfer
Integrated HDMI 2.0 support
Creative certified Sound Blaster ZxRi 120+dB SNR
Killer DoubleShot-X3™ Pro for the best networking experience possible
LED Trace Path with Multi-Color Choice
Water Cooling Ready Heatsink Design with G1/4 Threaded Fittings
APP Center Including EasyTune™ and Cloud Station™ Utilities
GIGABYTE UEFI DualBIOS™ with Q-Flash Plus USB port
GIGABYTE G1™ Gaming Motherboards
Extreme Intel® USB 3.1 Controller
World's 1st USB-IF USB 3.1 Certified Controller
The Intel® USB 3.1 controller utilizes 4 PCIe Gen3 lanes, offering 32 Gb/s of total bandwidth, for uncompromised transfer speeds of up to 10 Gb/s per USB 3.1. With twice the bandwidth compared to its previous generation, and backwards compatibility with USB 2.0 and 3.0, the much improved USB 3.1 protocol is available over the new reversible USB Type-C™ and the traditional USB Standard-A connector for better compatibility over a wider range of devices.

Connecting the Future - USB Type-C™:
The World's Next Universal Connector
Reversible USB Type-C™ with USB 3.1

The USB Type-C™ is a new reversible connector that is loaded with useful features such as USB 3.1 support for 10Gb/s transfer speed. Powered by the Intel® USB 3.1 controller, this little port provides the best USB Type-C™ experience possible. 
* Display feature may vary by model.
Onboard Discrete Card Level Audio Design
Creative Sound Blaster Certified
ZxRi 120dB+ Audio
High End Nichicon Fine Gold and WIMA Audio Caps
With its 100 series, GIGABYTE introduces a combination of Hi-Fi grade WIMA Capacitors and Nichicon audio grade Fine Gold capacitors. While the Nichicon Fine Gold capacitors are suited for high-grade audio equipment, using state of the art technology to provide rich sound in the bass and clearer high frequencies, the WIMA FKP2 capacitors are being used widely in premium grade Hi-Fi systems. The addition of this to the AMP-UP Audio technology makes for the ideal onboard sound solution for the most demanding audiophiles. 

AMP-UP™ Audio Technology with Triple Upgradable OP-AMPs
GIGABYTE offers true sound customization with its triple upgradable OP-AMP solution. To ensure users receive the best sound profile matching their needs and experience the most enjoyable audio, GIGABYTE has included an OP-AMP for both left and right channels on the rear I/O as well as a dedicated OP-AMP for the front audio jack.
GIGABYTE AMP-UP Audio™ Technology
GIGABYTE Z170X-Gaming G1 motherboard is equipped with the GIGABYTE exclusive AMP-UP Audio Technology, which provides the industry's highest level of onboard audio features and technologies. With GIGABYTE AMP-UP Audio, gamers and audiophiles are able to experience crisp, ultra-realistic sound effects while gaming, and the richest possible sound experience when listening to their favorite music and movies. 

Creative SBX Pro Studio™ Audio Suite
SBX Pro Studio™ suite of audio playback technologies delivers a new level of audio immersion. Realistic surround sound and the ability to clearly hear specific sounds in a gaming environment are just a few elements of the SBX Pro Studio that enhances the overall experience, be it movies, games or music. 
USB DAC-UP 
The above photos are for reference only.

Clean, low-noise power for your Digital-to-Analog Audio converter 
GIGABYTE USB DAC-UP provides clean, noise-free power delivery to your Digital-to-Analog Converter. DACs can be sensitive to fluctuations in power from the other USB ports, which is why GIGABYTE USB DAC-UP takes advantage of an isolated power source that minimizes potential fluctuations and ensures the best audio experience possible.



HDMI 2.0 for 4K/60P/21:9/HDCP 2.2 Support
HDMI 2.0, which is backwards compatible with HDMI 1.4, offers 18 Gb/s of bandwidth – nearly twice that of the previous generation. This unlocks the potential for users to transfer multiple video streams, as well as a native cinematic 21:9 ratio (which most movies are shot in), offering the best visual experience for viewers. 
Killer DoubleShot-X3™ Pro
Automatically prioritize your game network needs over the fastest available connection for high quality, lag-less and uninterrupted gaming connectivity.
2 Killer GbE + 1 Killer WiFi
The Killer DoubleShot Pro™ X3 allows three killer interfaces to work together for the best networking by freeing the highest bandwidth to the most important traffic, allowing you to multitask without affecting your performance. 
Extreme Multi-GPU Support 
Unleash the ultimate in graphics configurations. Support for up to 4 full length discrete VGA cards.

Total Realism:
Enjoy the latest gaming titles with maxed out 'Ultra High' settings.


See More Action:

 
Get smooth frame rates on High Resolution 1440p Displays.


Industry Leading Ultra Durable™ PCIe Metal Shielding
The innovative one piece stainless steel shielding design from GIGABYTE reinforces the PCIe connectors to provide the extra strength required to support heavy graphics cards.



Dual PCIe Gen3 x4 M.2
With two PCIe Gen3 x4 M.2 connectors onboard, GIGABYTE brings to the user PCI-Express connectivity for SSD devices. Delivering up to 32 Gb/s data transfer speed per connector, the dual M.2 provides an ideal storage solution as it also supports RAID modes.
The above photos are for reference only.

Fast Intel® 750 Series 2.5" SSD Support via M.2 to U.2 Add-in-Card
GIGABYTE motherboards support the latest consumer NVMe SSD for truly amazing performance
Experience the future of storage performance for desktop client and workstation users with the Intel® SSD 750 Series. The Intel® SSD 750 Series delivers uncompromised performance by utilizing NVM Express over four lanes of PCIe 3.0.
Turbo B-Clock:
Built-in Advanced Performance Tuning IC
Thanks to the onboard TURBO B-Clock Tuning IC, GIGABYTE Motherboards enable Overclockers to have the ability to change their BCLK Frequency to a desired value of their choice. With the new linear range adjustment option of the Tuning IC, ranges from 90MHz to 500MHz are now possible, so that overclockers are not limited to the 5% ranges of traditional straps.
* Turbo B-Clock overclocking range may vary according to CPU capabilities.
Next Generation SATA Express
SATA Express combines the benefits of PCI Express and SATA to provide much higher bandwidth, featuring data transfer rates of up to 16Gb/s.


The above photos are for reference only.

All New GIGABYTE™ App Center Including EasyTune™, Cloud Station™ Utilities and More…
GIGABYTE's EasyTune™ is a simple and easy-to-use interface that allows users to fine-tune their system settings or adjust system and memory clocks and voltages in a Windows environment. With Smart Quick Boost, one click is all it takes to automatically overclock your system, giving an added performance boost when you need it the most. 
APP Center

GIGABYTE APP Center gives you easy access to a wealth of GIGABYTE apps that help you get the most from your GIGABYTE motherboard. Using a simple, unified user interface, GIGABYTE APP Center allows you to launch all GIGABYTE apps installed on your system.


Easy Tune™
Get the highest levels of performance from your PC with easy to use GIGABYTE overclocking features. 
Cloud Station™
GIGABYTE™ Cloud Station™ is composed of several GIGABYTE unique apps that allow your smart phones/tablet devices to communicate, share resources, and control your desktop PC via a wireless connection.
Long Lifespan Durable Black™ Solid Caps
GIGABYTE motherboards integrate the absolute best quality solid state capacitors that are rated to perform at maximum efficiency for extended periods, even in extreme performance configurations. With ultra-low ESR no matter how high the CPU load, this provides peace of mind for end users who want to push their system hard, yet demand absolute reliability and stability. These exclusive capacitors also come in customized jet black, exclusively on GIGABYTE motherboards.


Q-Flash Plus
GIGABYTE Q-Flash Plus allows users to update to the latest BIOS using a thumb drive without the CPU or Memory needing to be installed.
 
Updating your BIOS on your GIGABYTE motherboard can be done in a flash – even without memory or CPU onboard. Utilizing the EC Controller, the BIOS on your GIGABYTE Motherboard can now be updated through Q-Flash Plus even if your system is unable to boot. An LED next to the EC controller will notify you once the procedure is complete and you are ready to boot your system normally.

* USB thumb drive not included.
LED Trace Path with Multi-Color Choices
Personalize your next PC rig to your liking by selecting the color of your choice to illuminate the LED trace path lighting. A total of 7 colors are available to make your system appearance unique!
Rear Panel LED
22 Phases Digital Power Delivery Design
For its 100 series motherboards, GIGABYTE features a 22 phase power delivery design equipped with 4th gen. IR® digital power controllers and 3rd gen. PowIRstage® ICs featuring Isense technology, which provides more precise current sensing accuracy. This helps evenly distribute the thermal loading between the PowerIRstage® ICs, preventing the overheating of each individual PowerIRstage®, resulting in longer lifespan and better reliability.


Water Block Thermal Design with G1/4 Threaded Fittings
Tube connectors at each end of the heatsink provide easy integration with any water cooled system. These technologies help combat high temperatures by effectively removing heat from critical areas of the motherboard such as the CPU VRM zone, allowing it to remain cool, even when the battle heats up. 
GC-USB3.1 BAY
GIGABYTE USB3.1 5.25" Front Bay Expansion Port
• USB Type-C™ supports USB Power Delivery 2.0 (Profile 5) delivering  100 watts power 
• x1 future-proof reversible Type-C™ connector
• x1 popular Type-A connector 
• Supports USB 3.1, USB 3.0 and USB 2.0
• High-quality steel construction 
• Fits in standard 5.25" drive bay
• Uses SATA-Express interface to provide USB3.1 support for up to 10Gb/s data-transfer speed

15μ Gold Plated CPU Socket Design
GIGABYTE motherboards come equipped with a 15 micron thick gold plated CPU socket, which means that enthusiasts can enjoy absolute reliability and longevity for the CPU socket overtime, without having any concerns about corroded pins or bad contacts.
4K Ultra HD Support
4K resolution is the next technological milestone in high-definition content delivery, utilizing approximately 4,000 pixels on the horizontal axis, more than four times today's standard HD pixel density. GIGABYTE motherboards provide native 4K support with integrated Intel® HD Graphics via HDMI.
HDMI™ - The Next Generation Multimedia Interface
HDMI™ is a High-Definition Multimedia Interface which provides up to 5Gb/s video transmitting bandwidth and 8-channel high quality audio all through a single cable. Able to transmit superior, uncompressed digital video and audio, HDMI™ ensures the crispest rendering of digital content up to 1080p without the quality losses associated with analog interfaces and their digital-to-analog conversion. In addition, HDMI™ is compatible with HDCP (High-bandwidth Digital Content Protection), allowing the playback of Blu-ray/HD DVD and other protected media content.
For more details, please visit: Here
100% Genuine Products.

Come with Full New Standard Package
*3 Years Distributor Limited Warranty & Full Manufacturer Warranty*
Welcome to ITCOM Online Hyper Store!!
-We provide Wholesales, Dropshipping, Lowest Price, Convenience and Fast Delivery for all your IT products need.
-Due to too many product in store, sometimes price may not update, if you feel we expensive than other, you may send us a pm to ask for the lowest price.
-If any product u cannot find in my post u can WhatsApp. We will try to help u find and get you best price.
Voice : +6016-5380725 (SMS shall not entertain) 10am-12pm
WhatsApp: +6016-5380725 (Best for ask question, check stock availability and make order)
E-mail: xtreme_chocobo@hotmail.com (Reply in 24-48 hours only)
Lelong PM / Question: (Reply in 24-48 hours only)
Self Collect Available:
ITCOM ENTERPRISE (1980963-X)
F-37 1st Floor
Axis Atrium Shopping Mall @ Fiesta
Jalan Cempaka, 68000 Ampang
Selangor
Tel: 03-92028271
Fax: 03-92028271
WhatsApp: +6016-5380725
10.00AM - 9.00PM (Open Daily)
Please call or whatsapp to check stock availability before walk-in collect.
Please mention that you want walk-in collect.
ITCOM Job Vacancy. Basic + Commission.
Job location Ampang. Walk-in Interview.
Buy with confidence
| | | | |
| --- | --- | --- | --- |
| Buyer | Item ID | Date | Ratings |
| ba**** | 196774630 | 1/16/2018 11:45:00 AM | fast shipping.. recommended seller |
| kh**** | 199796857 | 1/16/2018 12:32:00 AM | - |
| sh**** | 192838751 | 1/15/2018 7:05:00 PM | Item received thanks |
| wu**** | 200058128 | 1/15/2018 9:22:00 AM | - |
| ba**** | 200057695 | 1/12/2018 9:06:00 PM | Trusted & fast action. |
| en**** | 200058370 | 1/12/2018 8:39:00 PM | fast shipping. items in good condition, will deal again |
| en**** | 200058370 | 1/12/2018 8:39:00 PM | fast shipping. items in good condition, will deal again |
| lu**** | 200056977 | 1/12/2018 12:53:00 PM | Excellent!! Quick response, trusted seller. |









---
How to Buy?
Method 1: For Lelong User.
Note:
-Netpay is own by Lelong.com.my and will charge extra 3% on every transaction. We recommeded buyer to click on other payment method then pay direct to seller. Doing this way will save you 3% of netpay transaction charges and in case of out of stock will get full refund and dont need to wait around 2 week for NETPAY refund.
-No need to send us any email or sms after payment. Just remember to update your buynow order.
-For bulk order or quantity order can place order first and send us a pm to ask for best price.
Method 2: For Non Lelong User Or Buy Direct

AFTER you had made the payment, please email , sms or whatspps me the following to make order. Please follow the order format below or else order will not be proceed delivery. We dont really need the payment slip. Keep the slip upon request only.
1. Product Title:
2. Date of Payment:
3. Amount Paid (Balance if any):
4. Which bank you transfer to (Maybank / CIMB / Interbank):
5. Parcel Receiver Name:
6. Shipping address:
7. Contact Number:

Method 3: For Walk-In Self Collect
ITCOM ENTERPRISE
F-37 1st Floor
Axis Atrium Shopping Mall @ Fiesta
Jalan Cempaka, 68000 Ampang
Selangor.
Tel: 03-92028271 / 016-5380725
10.00am - 9.00pm
Please call to check stock availability in store before walk-in collection.
Please mention that you want walk-in collect.

Credit Card payment charge extra 2.5% at shop.
Cheque payment must be cleared before collection.
IMPORTANT!!
-Please read our Terms Condition before making a purchase. Please do not purchase if you are not agree with our Terms Condition.
-For International shipping please make a order and we will calculate the shipping charges and update to you.
-Please remark when make order if you need your Full Tax Invoice.
---
Payment Method
Account Name: ITCOM ENTERPRISE
MAYBANK
512820057899
AMBANK
1812012004189
Account Name: LIM CHENG HAN
CIMB BANK
7018355997
PUBLIC BANK
4716725008
HONG LEONG BANK
06450334832
RHB BANK
11216100150274
PAYPAL: itcom@live.com
(Total price include shipping) + RM2 + 3.9%
example:
RM160 + RM2 + 3.9% = RM168.32

NETPAY
Recommended for online Credit Card payment only. If local bank payment please use pay direct seller.
(Total price include shipping) + 3%
example:
RM100 + 3% = RM103

P/S: If you pay using maybank2u, cimbclicks, HLB via netpay, all out of stock item will not be fully refund because Netpay has charge 3%
example:
You have paid RM100. RM100 - 3% = RM97 will be refund only.

---
Contact Info
Voice : +6016-5380725 (SMS shall not entertain) Mr. Lim (10am-12am)
E-mail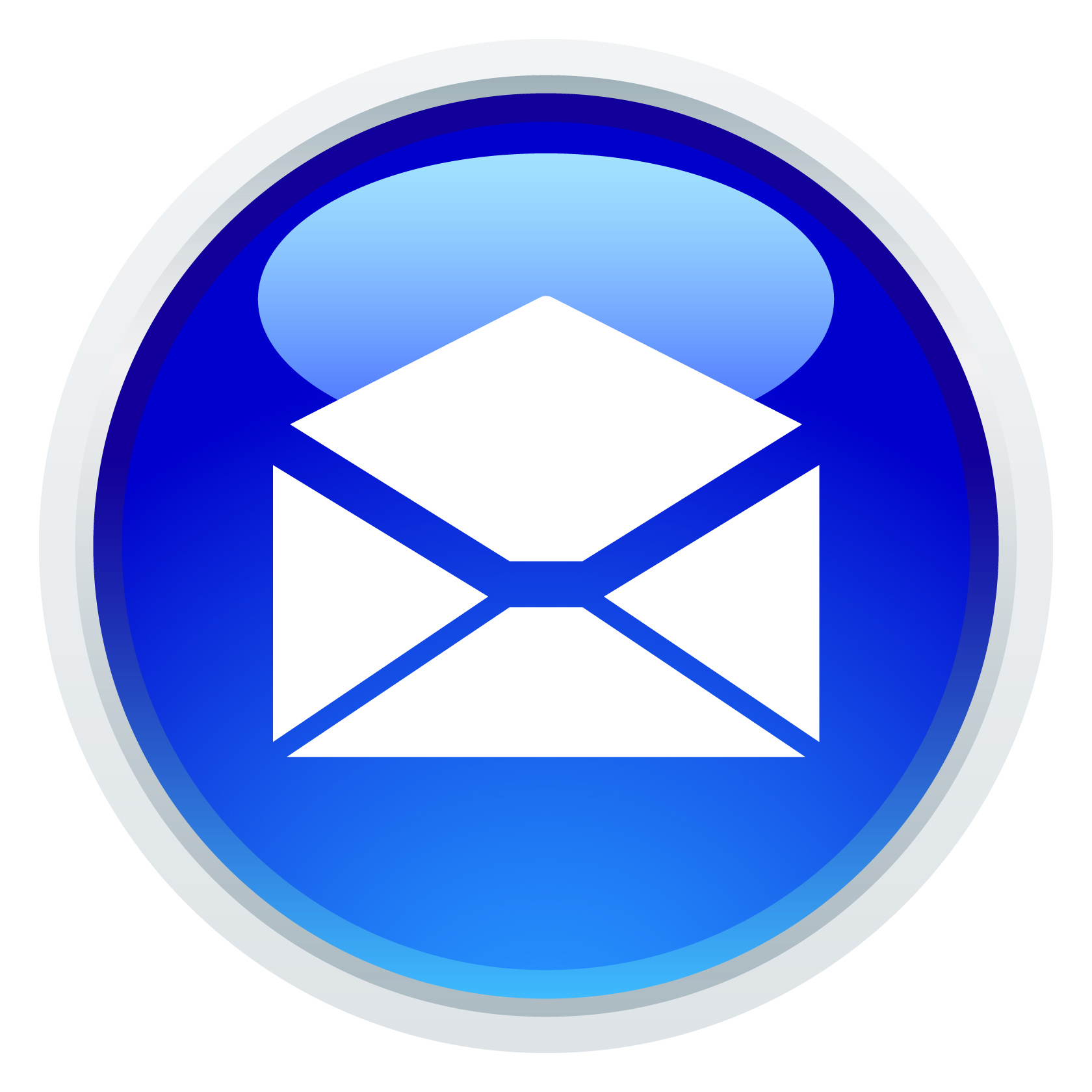 : xtreme_chocobo@hotmail.com
SMS : +6016-5380725 (For payment info and stock avaibility only)
MSN : xtreme_chocobo@hotmail.com
WhatsApp
: +6016-5380725
Viber
: +6016-5380725
---
Combine Shipping?
We allowed combine shipping.

Lelong system automated combine shipping. For item not over 1kg only. Lets explain with an example:-
Buyer buys 3 items using the Shopping Cart:
Item A: Shipping fee RM8
Item B: Shipping fee RM20
Item C: Shipping fee RM12
System will pick up the most expensive Shipping fee, which is RM20 in this case, and add RM3 to each additional items.
In this example, the total shipping fee will be:
RM20 + RM3 + RM3
For light below 100g and heavy/big over 1kg product, We will not follow the system automated combine shipping. We will calculate the actual shipping fees and pm to you. Shipping charge will be depends on product weight and dimension. No combine shipping available for CPU SET, ATX CASING, PRINTER, MONITOR, SPEAKER, UPS.

Please contact for more info about combine shipping. If you feel shipping is too expensive please pm us after make order.
By Pos Express, Poslaju, Parcel Services
Pos Express - 1-2 days depends on location. Track Here
Pos Laju (Peninsular) - 1-2 days depends on location. Track Here
Pos Laju (Sabah Sarawak below 1.5kg) - 1-2 days depends on location. Track Here
Pos Malaysia Parcel Service (Sabah Sarawak 1.5kg above) - 4-7days depends on location. Track Here
International Parcel / Register Mail - 7-30days depends on location. Track Here
We do not use sea parcel for because this is taking too long time for delivery. Optional sea parcel for to save shipping cost.
Shipping will be done on SAME DAY/NEXT DAY once payment have been make except saturday, sunday and public holiday (base on POS LAJU KL working day).

Please refer to product total weight for shipping method for location,

Order over 1.5kg shipping to Sabah and Sarawak default shipping by POS MALAYSIA PARCEL SERVICE. Buyer may place order and inform us to quote for POS LAJU shipping with addtional cost.

The cost of the postage is not just the cost of a courier, it covers: Processing, packaging, materials and delivery to sorting office

In case if the shipping date falls on a holiday, we will be shipping the item on the following day. Shipping date will mainly base on POS MALAYSIA working day (KL).

We will always ensure that all items are wrap nicely or 100% sealed by original packaging before shipping. If the item is broken seal please check your item first before you sign or call us immediately.

Please leave us a good rating after you had received your item to let us ensure that you have been received your item in good condition. Thanks

Notice:
Most courier company announced that any delivery items that contain lithium are no longer allowed. This includes delivery from peninsular to Sabah and Sarawak, international delivery and vice versa.
This new notice was based on regulations as stated in International Air Transport Association (IATA), as power bank and lithium batteries are categorized as prohibited items.

We will not hold any responsible if the delivery rejected by courier company and buyer should bare for all the courier charges. Product included any Battery, Power Bank, UPS, Notebook, Mobile Phone, MP3, MP4, Portable Camera and etc. Sabah and Sarawak customer please take note about this.
Terms Conditions
Prices, specifications and availability of products are subject to change without prior notice. Due to the dynamic nature of the computer industry, des cription may not reflect current technical information. Any typographical or photographic errors in the product specifications or errors in the pricing or offers are subject to correction. Product accuracy will be depends on the title or product model on title. All confirmed order or paid order is not final. Our management will have the rights to cancel the order and refund even you had paid.
Netpay
Netpay charges is under lelong.com.my. We do not get any charges on it. In case of out of stock item, buyers only get refund for the total amount after deduct the 3% charges if buyer was make payment via m2u, cimblick or hlb. Except credit card payment only will fully refund. We recommeded buyer to click on other payment method below netpay then pay direct to seller to void 3% netpay charges if not paying via credit card.
Lost Damages
Seller shall not held responsible for any lost or visible damage of the item during delivery by courier service. However, buyer has the right to claim from the courier company. We could also help buyer to claim for it.
Warranty
We provides a 1 Year Manufacturer/Distributor/Supplier Warranty on major products unless otherwise stated on above. For 2nd year or above warranty, buyer may send back to us also but we will charging a service charge for sending warranty. The warranty covers any hardware defects and excludes any software issues, act of god, power surge, neglect, or unauthorized repair/modification (Kindly refer products manufacturer warranty policy for more specific details).

We honoring the warranty if the products went wrong. All sales are final and under no circumstances will a refund be given. In the unlikely event a warranty issue does arrive we will fix or replace the product within 30 to 45 days of receiving the RMA item. returning and sending back transportation fees both ways at buyers own cost. Buyers also may send it back directly to our Showroom Service Center for the warranty process. Our service representatives will be glad to assist you.
One To One Ex-Change
We allowed one to one ex-change for those item death on arriving. Please direct contact seller and return back the item with full original packaging within 14 days only. We will ex-change one new unit to you (TnC). Visible psyhical damage will not be entitle one to one ex-change.

Out Of Stock
We cant ensure that all product in live posting are in-stock. Live products will only update from time to time. If the item you order is out of stock, you will be informed with the option to change other product or cancel your order and get refund. If you decide to wait for an order, please be aware you may have to wait longer than the delivery schedule times stated above.
Combine Shipping
Due to our product is selling at lowest price and we got lelong system automated combine shipping calculation limitation. Sometimes some heavy product combine shipping will not be calculate accurately especially for Sabah Sarawak. Therefore we got the right to request buyer to top-up for the POS LAJU shipping charges or else we will shipping via POS MALAYSIA PARCEL SERVICE only. Shipping charge will be depends on courier company charge on us. No combine shipping available for big size product like ATX CASING, PRINTER, MONITOR, SPEAKER, UPS .

Guarantee
Every effort is made to ensure your satisfaction. If you are not happy with a service or product, kindly contact us. We will do our very best to solve the problem.

Courier Failed Delivery
Buyer shall bare on all courier charges if parcel was rejected or failed delivery by courier company.
1. Goods sold are not returnable, exchangeable or refundable otherwise a cancellation fees of 30% on purchase price will be imposed.

2. All items comes with warranty. Anything can contact back seller. We got sales history on every transaction using your lelong id / email / handphone. No receipt require for warranty. Warranty shall follow the terms and condition of manufacturer.

3. Transportations of goods and all costs incurred will be borne by the purchaser.

4. Warranty on all products sold is considered null and void under one or all of the following conditions :
Installation of software/hardware or maintenance not performed according to manufacturer specifications

The products serial number or warranty label has been altered, tampered or removed

Physical damage to the products caused by purchaser due to neligence or abuse
Questions & Answers
Do you have any questions to ask merchant about this product
Ask Seller
| | | |
| --- | --- | --- |
| 5 star | | 0 |
| 4 star | | 0 |
| 3 star | | 0 |
| 2 star | | 0 |
| 1 star | | 0 |
Share your thoughts with others
Write a review
Only buyers who purchased the product may leave a review