Item Specification
Product Description
SR-D60 / SR-D70 GSM REPEATER PACKAGE 

The SR-D60 / SR-D70 GSM Repeater captures and boosts a weak mobile signal through a Hi Gain Panel or Yagi antenna and amplifier.

This GSM repeater can boost coverage for areas up to 300 square meters. SR-D60 SR-D70 GSM repeater improve Malaysia and Singapore 2G signal for Digi, Starhub network and etc. It provides signal coverage for your home, office, warehouse or facility.

SR-D60 / SR-D70 repeater package include everything you need to increase signal strength and avoid dropped calls.

 

The SR-D60 / SR-D70 GSM Repeater Package Works with the following Networks:

DIGI
STARHUB
Function:
Improve Voice Communication for Digi and Starhub 2G network.
SR-D70 Repeater Package Image: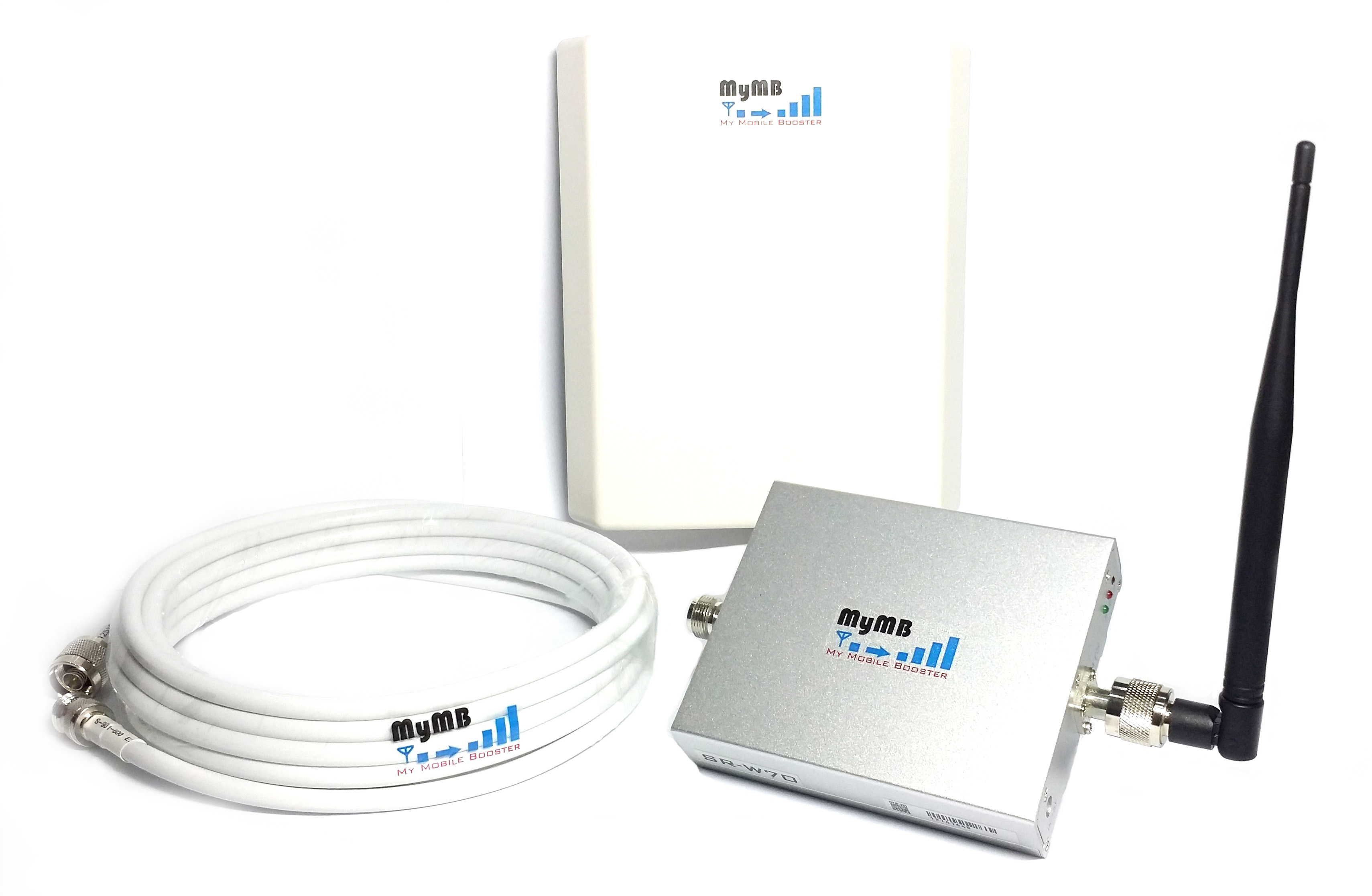 Standard GSM1800 Repeater Package include:
1 x Mobile Phone Repeater / Booster unit
1 x Outdoor Antenna with 5 Meter Cable
1 x Indoor Antenna
1 x Power Adapter
1 x Instruction Manual
30 DAYS MONEY BACK GUARANTEE
1 YEAR PRODUCT WARRANTY
Shopping Guide
Outdoor Antenna Selection:
Yagi Antenna –  Directional antenna, which mean it must point to mobile base station for better performance. Ideal for rural areas or properties with very weak outdoor signal. suitable to mount on a pole and thus can mount on existing pole used for TV antenna. Hiring of antenna installer or handyman is recommended.
Panel Antenna –  Outdoor antenna with wider reception angle. Ideal for most properties with acceptable outdoor signal. Suitable to mount on pole, concrete wall, wood, or window railing.
High Gain Log Periodic Antenna – High gain directional antenna that can receive wide frequency band, suitable to mount on a pole. Upgrade to this antenna for better signal performance.
Optional Extension Cable:
The outdoor antenna cable is 5m as included in standard package, this may not be enough for some case. Fortunately, the extension cables of 5m, 10m, 15m and 20m are available, please estimate the distance between outdoor antenna and repeater and purchase the extension cable accordingly.
Other Accessories: 
The booster package could function well without any other accessories. However, you could improve the indoor signal coverage with the purchase of indoor omni-directional ceiling antenna, power splitter and etc. Please visit to the link Mobile Booster Selection Guide if you would like to have more information regarding accessories that could help to improve your booster performance.
Testimonial:
MyMB appreciate all kinds of feedback from customers, a positive feedback from customer really increase our team spirit and motivate us always to do it better.
"I've now set it up and appears to be working well. I now have 4 bars signal in all the downstairs area."
- Murray
" I will definitely recommend your company to my friends or anybody that has a need for boosters. Thanks again and keep up the good work."
- Alex
" I could have save lots of money and trouble if I just buy directly from you and not from other company in China, now I know why they sell it so cheaply, because they just want to attract you to make payment soon so that they can just send a rubbish to you and know it is impossible for you to return the product or go to their doorstep to teach them a lesson. Sorry I am getting angry easily everytime I talk about this, I vow to ban TaoBao, Alibaba and all online purchase from China again even they sell a same product 100 x  cheaper. Anyway, thanks for your kind help to solve my long term signal issue for Maxis line in my house."
- Michael Heng
"It is working perfectly. Many thanks"
- Ian
"Thank you very much, It's a great product. Much appreciated."
- Krishnan
"We would like to thank mymobilebooster for your professionalism and effort for taking an extra mile in assisting us.
Once again, thank you and will be looking forward in partnering with you again"
- Ryan
"Booster tested! Well recommend…! Thanks…"
- Mr Chan
"Everything is great. It works fine now.. Very happy with the product and your service. :D"
- Farid
"Hi, just to inform you that the mobile signal booster system I bought from you is working perfectly. Although I have previously wasted my money buying from China supplier via internet, your system has made my day! Now I have full bar inside my house. To me, you are a solution provider, not just a seller. Thanks for you patience in responding to my many questions."
- Mazhar
"Our GSM reception for Digi and Maxis is very good inside our factory now. Will surely recommend it to our peers and customers. Thank you so much for your follow up"
- Wesley
"It works now. Receive max mobile signal strength in my house. First time in history since Celcom introduces mobile service. Thank you for your advice and support. I'm really appreciate it. is a great product"
- Dato' Yahaya
"It's working! tqvm"
- Atikah
and
"Thank You" from many others
For more information, Please visit our website: www.MyMobileBooster.com

Last Updated @ 12/31/2016 3:05:04 PM
Questions & Answers
Do you have any questions to ask merchant about this product
| | | |
| --- | --- | --- |
| 5 star | | 0 |
| 4 star | | 0 |
| 3 star | | 0 |
| 2 star | | 0 |
| 1 star | | 0 |
Share your thoughts with others
Write a review
Only buyers who purchased the product may leave a review