Practical home tun made of stainless steel is firm and tough.
Features:
Complete wine making sets.
Easy to install and use.
It is particularly suitable for the production of spirits with a strong aroma such as brandy, whiskey, fruit brandy, etc.
Also it can be used for making essential oils and most of all high graded alcohol.
It can make pure water.
The construction is all stainless steel which has been argon welded thus avoiding any of the health problems associated with copper and solder constructed stills.
Welding technique: The item is argon welded to avoid any of the health issues associated with welding and solder constructed alcohol stills.
Specifications:
Type: 8L, 10L (optional)
Package Size: 340 * 340 * 260mm / 13.39 * 13.39 * 10.24in
Package Weight: 3500g / 123.46ounce
Package List:
1 * Tun
2 * Silicone Tube
1 * Exhaust Valve
1 * Copper Pipe
1 * English Manual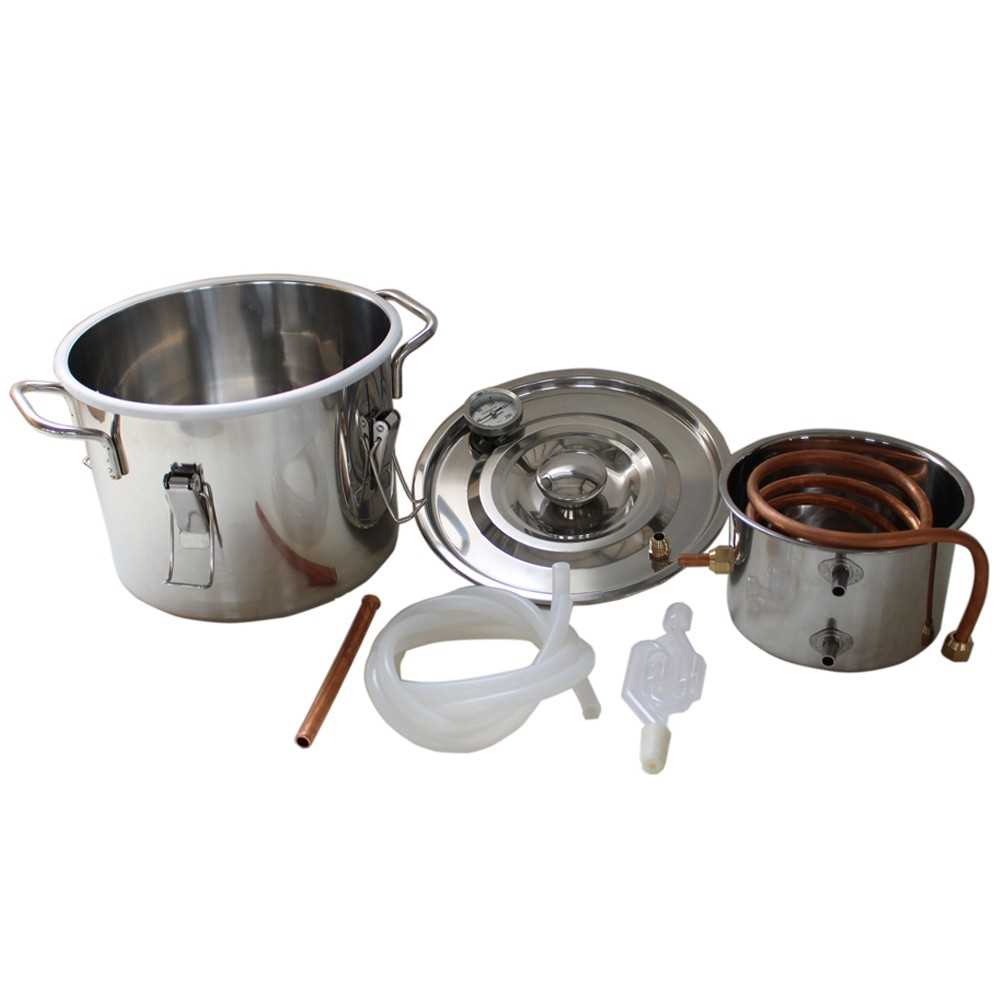 Last Updated @ 10/7/2020 9:42:52 AM