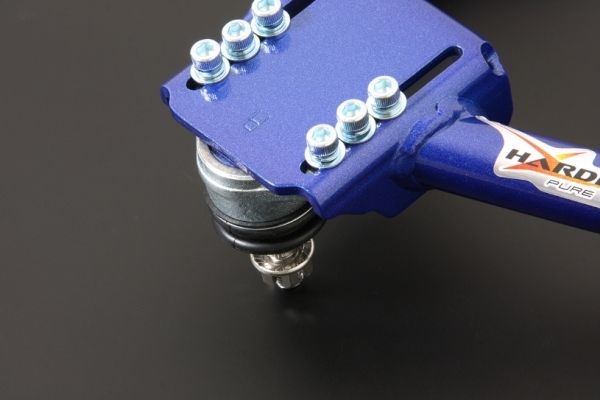 HONDA ACCORD SV4 94'-97' HARDRACE Front Chamber Kit [HR-7684]
HARDRACE was founded in 1998, specialized in designing, manufacturing and marketing reinforced chassis parts for racing and street car. Enthusiasm of high speed and precise control lead us to the area of reinforced chassis parts. Stand on the passion of innovation and insistence of quality, we provide the finest products to our customers by using the latest raw material and technology from harden bushings to anti-dust pillow ball suspension arms. Professional driver tests all of our new products at the track under extreme condition. According to their feedback, we respond to their demand and make necessary modification immediately until it is 100% safe and provide outstanding performance to our customers.
HARDRACE camber kit reduces tire wear and increase tire durable. Made with superior quality bushing, provide advanced stability and accurate response steering, especially during high speed driving and cornering.
One-piece, OE design

Camber adjustment

Provides stability 

Assists to reduce chassis twist and flex. 

Increases steering response

ED process and painting for extended control arm life

Hardness is 150% higher than OE rubber bushings.

Solid steering response and driving suspension feel.

Resist side inclined while cornering at high speed maneuvers.

Made with high strength and anti-crack rubber material.

Viscosity between rubber and metal is about 2000KGS

Made In Taiwan

1 Year Warranty