Huawei WS322 Media Router- WiFi Range Extender
3-in-1 Wi-Fi repeater, router and signal booster
Increase the range of your wireless network
Helps to cover signal 'dead zones'
Ideal for home use
Can be 'daisy-chained' for use over distance
Great low cost solution for business use
Descriptions
3-in-1 Wi-Fi repeater, router and signal booster
Expand the range of your Wi-Fi network, convert wired connections into wireless access points and more with the Huawei WS322 repeater, router and client.
Increase the range of your wireless network
The Huawei WS322 extends the reach of existing wireless networks by receiving the wireless signal, amplifying it and sending it on. All that is required is a spare mains power socket and you are ready to extend your network.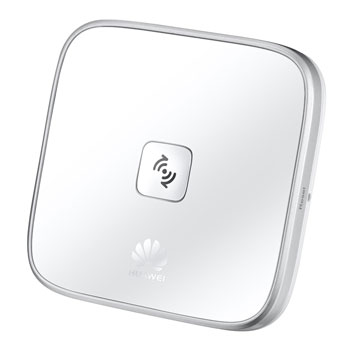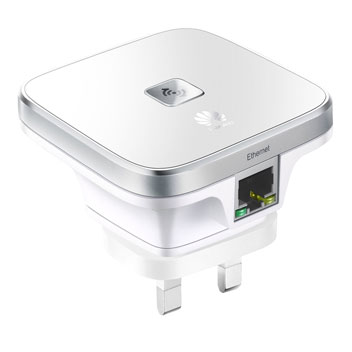 Helps to cover signal 'dead zones'
The wireless signals of the WS322 can cover certain dead zones - including partition walls or partition floors of bedrooms and lofts or gardens - effectively extending the wireless signal coverage and easily implementing various wireless applications.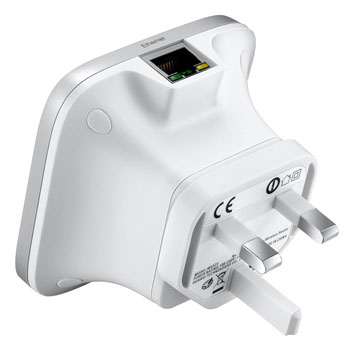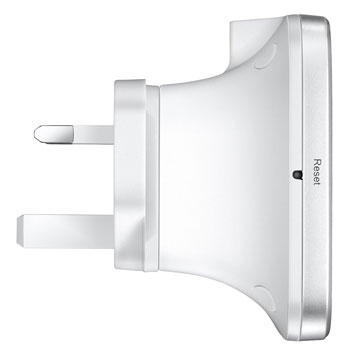 Plug your Ethernet cable in and share away
The universal Ethernet port gives you the freedom to share the internet with any device that can connect wirelessly. Juts simply connect the cable, power it on and your ready to go.
Ideal for home use
The number of consumer electronic products which utilise WiFi connectivity continues to grow, creating a natural demand for wider WiFi coverage around the home including using games consoles, televisions, printers, smartphones and many more besides.
Domestic WiFi routers tend to be positioned in a location that is not the most effective for distributing a signal throughout the entire building. The Huawei WS322 can be sited at any point in the home to provide a strong signal and minimise black spots.
Can be 'daisy-chained' for use over distance
Multiple Huawei repeaters can be used in conjunction with each other to increase the range and strength of your WiFi signal. This is exceptionally useful in large office buildings and places where walls may typically interfere with your WiFi signal.

Great low cost solution for business use
Additionally, the Huawei WS322 provides an easy solution for business users to extend a WiFi network for employee or customer use at minimal cost; these can be used as a simple extension to an office network, help signal strength at restaurants, hotels, cafes and many other places of interest.
The Huawei WS322 avoids the need for expensive cabling or additional routers.
Working modes: Wi-Fi Router/Repeater/Client
Frequency: 2.4GHz/5GHz
WPS Pairing - Easy push button configuration
Interface: One 10/100/1000Mbps Ethernet RJ-45 port
Supports IEEE 802.11b, 802.11g and 802.11n.
Wireless security: WEP(64/128), WPA/WPA2, WPA-PSK, WPA2-PSK, TKIP, AES encryption,  Wireless MAC address filtering, WPS
Expands any existing WiFi network up to 150 m, up to 300 Mbps
Dimensions: 12.2 x 11.6 x 8.8 cm
Weight: 59g
Voltage: 110 - 240V

Last Updated @ 9/2/2020 9:45:35 AM