Item Specification
Model / SKU
: POWER Booster & FUEL Saver
Product Description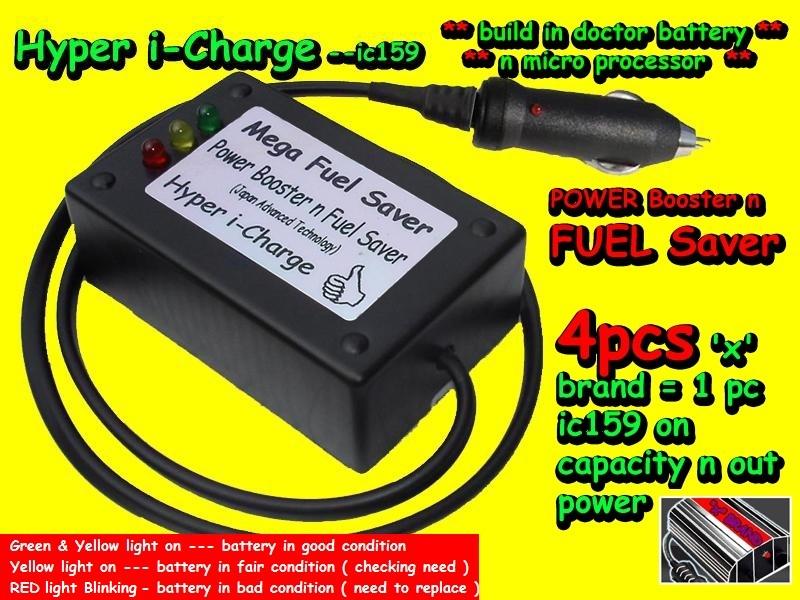 Penerangan dlm bahasa Malaysia dan English



u will receive your items

TOMORROW




 to international buyers
$ 1 .00 USD = RM 3.00 MYR Malaysia Ringgits ( approximate currency exchange )

my paypal account : best4u99@hotmail.com

Items will ship to International with shipping fee of $ 4.90 USD

Description in English and Malay

Why pay more for same function and lower performance with 

X-brand ???

Kenapa bayar lebih ( RM 5XX.00 ) untuk fungsi sama dan prestasi rendah alat jenama " x " ???

 
we have it for you only RM159,

the best performance and output power in market.


 
*** Beli Tak Rugi , Rugi Tak Beli !!! ***

 
 universal use for any model vehicles up to 4,000 c.c and below

 and any car model,MPV,van,lorry,bus...

12volt ( work on petrol,diesel,NGV,LPG,CNG,.....vehicles )
  immediately feel the different !!!