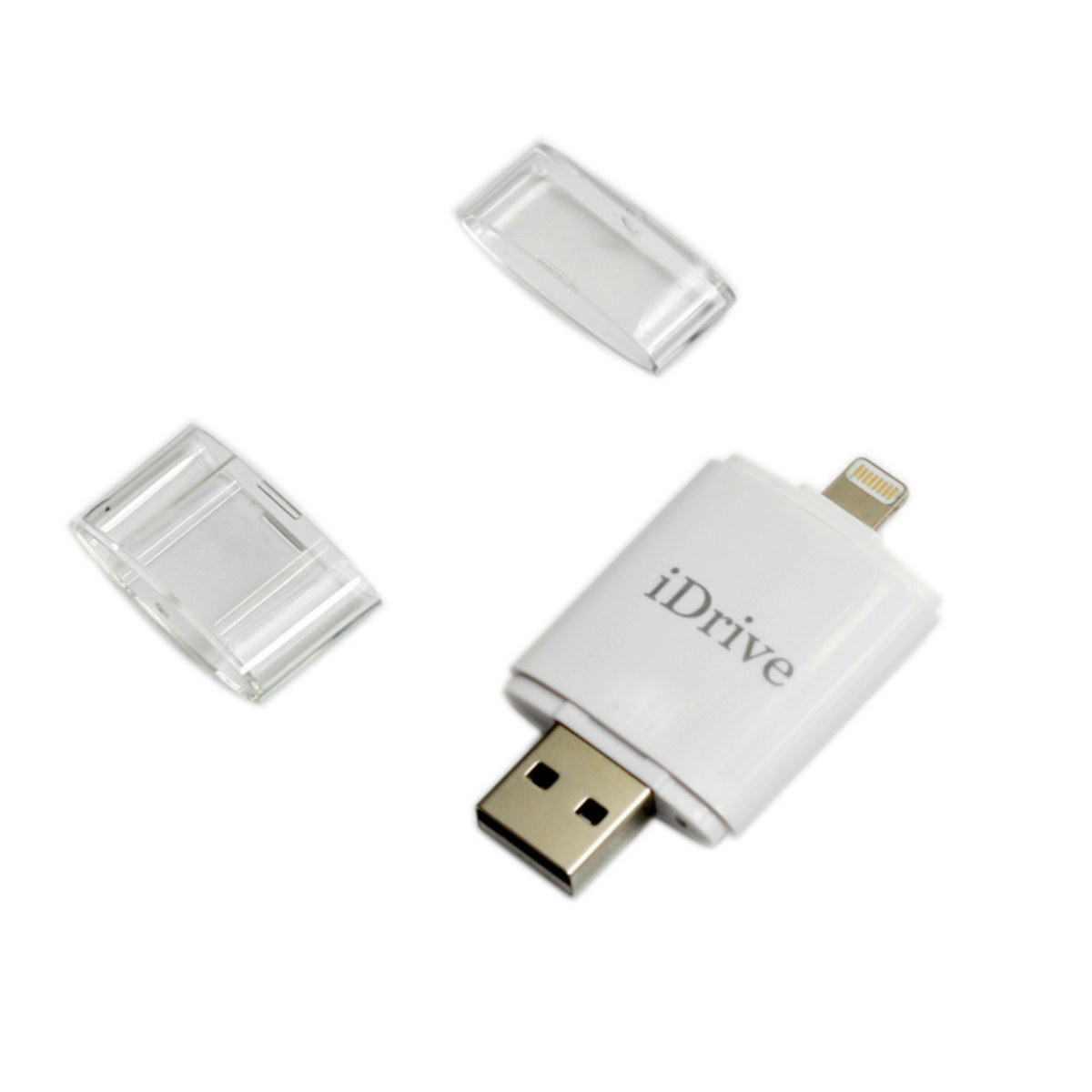 Product Details
External memory expansion for iPhone / iPad

Secured file Encryption for private files

Manage all your Data directly on the iOS-Device (create, copy, move, delete, rename, open in and many more)

Playback video/music directly from external memory

Backup and restore your Contact list

Document viewer for all major file formats

Voice Recorder/Text Editor

Dropbox support

Supports FAT16, FAT32

Dimension: 54 x 26 x 9mm (approx.)

Free App from AppStore for communication between your

iDevices and i-FlashDrive

File management, music play and contact backup are fully built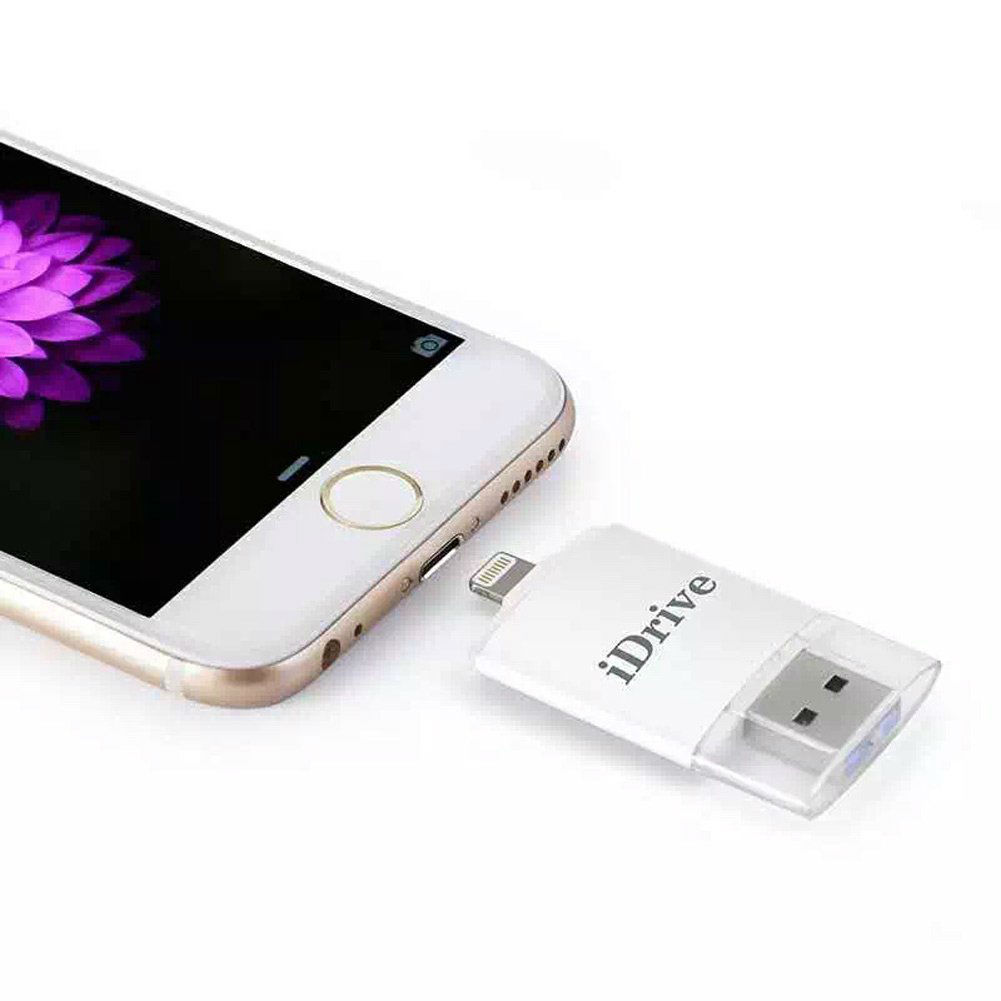 How to use:
Step 1
Insert i-Flash Drive HD, install the appropriate version of the required app on iTunes.
 

Step 2
Start the app and the screen will be divided into 3 sections, namely backup,
storage and cloud storage.
Choose \u201clocal storage\u201d which means iPad/iPhone/iPod.
 
Step 3
Press \u201c+\u201d in the left bottom corner and choose \u201cfrom pictures\u201d.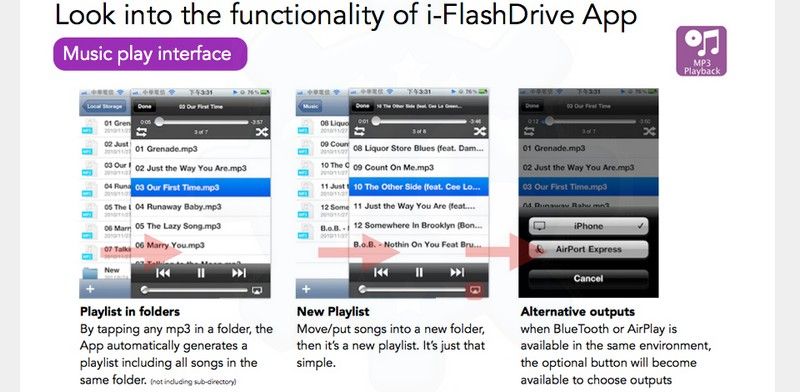 Step 4
Select the items you would like to copy in the list and tab on the \u201cmove\u201d button.
 

Step 5
Choose \u201cexternal storage\u201d which is i-Flash Drive HD in the pop-up box
 
Step 6
Then select the designated folder and tab \u201ccopy here\u201d.
The files will be copied to the external device.