This webpage is best viewed at 1280 x 1024 Resolution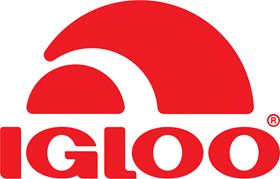 ---
Product Description
For grab-and-go convenience, nothing beats this 6-can cooler, featuring our iconic tent-top design in an adventure-ready 4-quart size perfect for a sandwich and a drink or your favorite 6 pack.
Made in America

Dual Opening

Swivel Lid

Iconic Playmate Design

Iconic Beverage Design

Trademarked tent-top design is easy to use and carry

Push-button lid design for convenient one-handed operation

Lid swings open to either side for easy access to contents

Secure lid helps prevent spills

Molded-in handle for one-handed carrying capability
Capacity:

6 12-oz cans
4 quarts (3 liters)

Specification:

Item Weight: 1.5 lbs
Item Weight: 0.69kg
Exterior Dimensions: 9.69" L x 6.88" W x 9.69" D
Exterior Dimensions: 24.62cm L x 17.48cm W x 24.62cm D
Interior Dimensions - Top: 7.44" L x 5.44" W x 5.88" D
Interior Dimensions - Bottom: 6.88" L x 4.75" W x 5.88" D

Care:

Wipe interior and exterior surfaces clean before storing and between uses. To prevent stains and odors, empty cooler of contents after use. Light dirt or stains can be cleaned with water or mild detergent. Tougher stains may be cleaned with diluted solution of baking soda and water. Ensure all cleaning agents are thoroughly rinsed and the cooler is dry before storage.
---
Warranty Policy
LIMITED WARRANTY. Igloo Products Corp. warrants its products to be free from defects in material or workmanship under normal use and service from the date of original purchase for the period listed on the chart below. This warranty is your exclusive warranty and there are no warranties that extend beyond the description contained here. Igloo shall provide you with a replacement part or product if the product proves defective under the terms of this warranty. The warranty is valid for the original retail purchaser and is not transferable.
Igloo is not responsible for incidental or consequential damage resulting from any malfunction. The warranty shall not apply to any product, or component thereof, which is not returned as stated below and/or which has been:
(1) damaged through abuse, misuse or neglect
(2) damaged in an accident
(3) unreasonably used or used for any purpose not expressly stated in the product manual
(4) repaired or altered in any way, including electronic changes from its original configuration
Any implied warranties including the implied warranty of merchantability are also limited to the durations indicated below. Please carefully review any care instructions provided with the product for proper use and care.
Warranty Service Periods
| | |
| --- | --- |
| Category | Warranty Terms |
| Coolers - Hard and Soft Sides (Excluding IcyTunes) | 1 Year |
| Coolers - Thermoelectric | 1 Year |
| Beverage | 1 Year |
| Ice Substitutes | 90 Days |
| Electronic Components for Lighting, Speakers or Radio | 90 Days |
| Accessories | 1 Year |
| Replacement Parts | 1 Year |
| Super Tough | 3 Year |
| Rotomold (Sportsman and Yukon) | 5 Year |
| Stainless Steel | 1 Year |
| Trailmate | 1 Year |
The Igloo® Story
Born from a modest metalworking shop back in 1947, Igloo has been instrumental in redefining how we live, work and play. What began with bringing clean water to the worksite quickly moved into super-functional, best in class ice chests. Igloo products made the family outdoor recreation movement of the 20th century possible. Suddenly, taking your kids camping on the weekend became easy and cross-country roadtrips became a summer vacation staple.
As we approach our next century, Igloo is 1200 employees strong. We are proud to call—a 1.8 million square-foot, three-building facility in—Katy, Texas home. With more than 500 products sold at hundreds of retailers around the globe, we can confidently call ourselves the number one cooler manufacturer in the world.
And through it all we haven't lost sight of our original goal—to create products that enable the pursuit of happiness (however you define it). That's why we're still working hard every day to innovate, create, and make it easier for you to get out, work hard and play even harder.
Seller Notes
100% genuine products supplied by local authorized distributor.

We offer +1.5% insurance service to cover for lost & damage during transit. *Optional*

We offer worldwide international shipping by urgent courier with additional shipping cost borne by buyer.

We selling Igloo's products & Accessories through internet channel only.

Stock quantity appears in the sales posting may not reflects realtime stock status. If the quantity you wish to order more, please contact us, we can adjusting up the quantity. Some out of stock item or special item, you also can place a pre-order with us.

We do not reserved the stock unless you have clicked BuyNow and make your payment on time.

We accept Money transfer via banking system, Credit Card Payment Gateway & PayPal. Please click here.
---
Photo(s) Gallery
* No contents included.
* Colour and model may be different from the illustration.
* All specifications and prices are subject to change without notice.