Item Specification
Product Description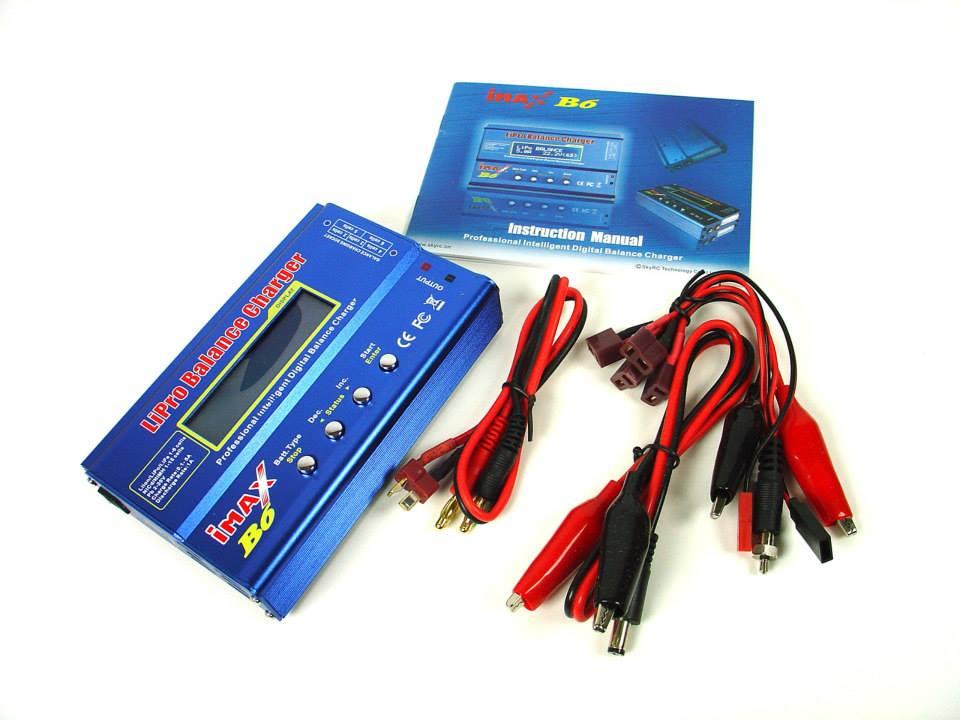 1. Charging/Saftey IMPORTANT!
 
Until you are willing to follow all saftey precautions, DO NOT use lithium batteries. If your a type of person that prefers to push the limits of products, or be haphazard about following saftey requirements. Lithium technology is not for you. Read on to find out why.
 
Lithium cells must be charged very differently than NiCad or NiMH. They require a special charger specifically designed to charge lithium cells. In general any charger that can charge lithium ion can charge lithium polymer, assuming that the cell count is correct. You must NEVER charge lithium cells with a NiCad or NiMH only battery charger. This is dangerous. Charging cells is the most hazardous part of using lithium batteries. EXTREME care must be taken when charging them. It is important to set your charger to the correct voltage or cell count. Failure to do this can cause the battery to spew violent flames. There have been many fires directly caused by lithium batteries. PLEASE BE RESPONSIBLE when charging lithium batteries.
 
Here are a few MANDATORY guidelines for charging/using LiPos (Lithium Polymer Batteries).
 
1. Use only a charger approved for lithium batteries. The charger may be designed for Li-Ion or Li-Poly. Both batteries are charged in exactly the same. Some older cell phone chargers may charge the batteries .1 volt to low (4.1 vs 4.2), but that will not harm the battery. However, inexpensive lithium chargers are widely available and the use of cellphone chargers is highly discouraged. 
 
2. Make certain that the correct cell count is set on your charger. Watch the charger very closely for the first few minutes to ensure that the correct cell count continues to be displayed. If you don't know how to do that, get a charger that you do know how or don't charge the batteries.
 
3. Use the Taps. Before you charge a new Lithium pack, check the voltage of each cell individually. Then do this after every tenth cycle there after. This is absolutely critical in that an unbalanced pack can explode while charging even if the correct cell count is chosen. If the cells are not within 0.1 volts of each other then charge each cell individually to 4.2 volts so that they are all equal. If after every discharge the pack is unbalanced you have a faulty cell and that pack must be replaced.
 
Taps are provided on most new lithium packs. Taps give you the ability to check individual cell voltages and charge one cell at a time. Make sure and get the appropriate connector to go into your taps. Don't try to stick you volt meter probes in the taps to measure voltage. They could slip and short your cells. Don't try to charge more than one cell at a time from the taps. Unless you have an isolated ground charging system, you'll short your batteries out. Refer to your individual cell maker for tap pin-outs. 
 
4. NEVER charge the batteries unattended. This is the number one reason for houses and cars being burned to a crisp by lithium fires.
 
5. Use a safe surface to charge your batteries on so that if they burst into flame no damage will occur. Vented fire safes, pyrex dishes with sand in the bottom, fireplaces, plant pots, are all good options.
 
6. DO NOT CHARGE AT MORE THAN 1C unless specifically authorized by the pack vendor. I have personally had a fire in my home because of violating this rule. Todays highest discharge batteries can supposedly be safely charged at greater than 1C, however so far in all cases doing so shortens the life of the pack. Better to buy 3 packs than to try to charge 1 pack 3 times quickly. This may change in the future but as of Winter 2005 1C is still the recommended charge rate. 
 
7. DO NOT puncture the cell, ever. If a cell balloons quickly place it in a fire safe place, especially if you were charging it when it ballooned. After you have let the cell sit in the fire safe place for at least 2 hours. Discharge the cell/pack slowly. This can be done by wiring a flashlight bulb of appropriate voltage (higher is voltage is ok, lower voltage is no) up to your batteries connector type and attaching the bulb to the battery. Wait until the light is completely off, then throw the battery away.
 
8. If you crash with your lithium cells they may be damaged such that they are shorted inside. The cells may look just fine. If you crash in ANY way carefully remove the battery pack from the aircraft and watch it carefully for at least the next 20 min. Several fires have been caused by damaged cells being thrown in the car and then the cells catch fire later and destroys the car completely. 
 
9. Charge your batteries in a open ventilated area. If a battery does rupture or explode hazardous fumes and material will spew from the battery. 
 
10. Keep a bucket of sand nearby when you are flying or charging batteries. This is a cost effective way to extinguish fires. This is very cheap and absolutly necessary.
 
11. It can happen to you, do not think to yourself that "it won't happen to me" as soon as you do that it you'll be trying to rescue your kids from your burning house or car. I'm very serious about this.
Buy with confidence
| | | | |
| --- | --- | --- | --- |
| Buyer | Item ID | Date | Ratings |
| ki**** | 185275504 | 8/17/2017 1:18:00 PM | Item received. Thanks. |
| mo**** | 173006798 | 8/3/2017 1:41:00 PM | - |
| io**** | 173355031 | 8/1/2017 2:24:00 PM | Great service! Fast delivery! |
| ty**** | 173001388 | 7/20/2017 1:41:00 PM | - |
| ka**** | 174167543 | 6/15/2017 12:39:00 AM | Fast delivery & item is just as described. Thank you very much |
| ah**** | 185275504 | 6/10/2017 3:47:00 PM | good |
| mb**** | 173076799 | 5/30/2017 3:47:00 PM | good seller |
| mb**** | 181532140 | 5/30/2017 3:47:00 PM | good seller |
Questions & Comments


















---
Delivery :
We shall endeavor to deliver your order within 1- 3 working days (excluding weekends and public holidays) upon successful payment confirmation unless otherwise specify. You should be able to receive your order within 1-3 business days (excluding weekends and public holidays) after shipment date.
IDS Airsoft is committed to ensure that your orders are delivered to you safely and on time. Therefore only the authorized receiver shall be permitted to accept the delivery. Please make sure that the authorized receiver is present to make the authorized signature. IDS Airsoft reserve the rights not to release the delivery in the absence of the authorized receiver.
IDS Airsoft is making every effort to deliver your order within the time stated. However, due to certain unforeseen circumstances, slight delay in deliveries might occur, IDS Airsoft will not be liable for any loss caused to you by late or delayed delivery.
In the event if your package is lost by the shipping courier and your package has not been insured, we will only replace the lost products with the amount that is declared on the invoice according to your request.
Delivery Cut Off Time:
Monday to Friday: 3pm
Any payment made and acknowledged before 3pm, we will start processing your order and the same day. Otherwise will be processed on the next upcoming working day.
The following terms and conditions govern your visit, access to, and use of, this website located at https://idsairsoft.com operated by IDS Airsoft, and any of idsairsom.com's services accessible through the website. By using this IDS Airsoft or submitting an order for products or services, you indicate your acceptance of, and agreement to be bounded by, the terms and condition of IDS Airsoft.
Website Contents
The contents of site may be changed by IDS Airsoft in the future without prior notice. It is you, as a user, to occasionally return to our site and receive the latest updates of the terms and condition. Any amendments of terms and conditions will be taken in effect immediately. Your usage of IDS Airsoft following any changes will constitute agreement to such amendments. It is possible for the contents of the site to have typographical errors, inaccuracies data or omissions for the item descriptions, pricing and availability. We reserve the right to correct any errors, inaccuracies or omissions and to change or update information at any time without prior notice. We apologize for any inconvenience caused. If you are not completely satisfied with your purchase please feel free to contact us for more detail.
Order Limitation and Rights of Refusal
Due to the quick turnovers of certain items, IDS Airsoft reserves the right at anytime to amend the number of certain products that you have purchased. If that is the case, we will contact you directly and provide you with different options available at that time. We will try our best to fulfill your order request. However, in all circumstances, IDS Airsoft reserves the final decision to refuse any order.
Changes to this Terms and Conditions
IDS Airsoft reserves the right to change or modify any of the terms and conditions contained in this User Agreement, or any policy of the Site, at any time without prior notice. Any changes or modifications to this User Agreement or policy will take immediate effect upon posting of the revisions. Please review this User Agreement and any other applicable policies periodically in order to understand the terms and conditions that apply.
Return Policy
The return policy applies to any purchase made through IDS Airsoft retail website. We offer a 30 Days Return Policy for factory defective items from the date of arrival at your shipping address. A 15% handling fee of the item price would be charged for any returned item. You are responsible for the return shipping costs.
The returned item from you must meet the requirements stated below:
You are responsible for shipping charges when they are returning any of the merchandises.

Customized products are not refundable in any circumstances.

All returns, for any reason, must be packaged with instruction booklets and all other supplied accessories when it was first delivered to you.

Items are regular price items sales. Return and refund policy are not applied on discounted items.
How to Return
Before you return your items, you must contact us at impactodelsurent@gmail.com and Please include the following information when returning an item:
A copy of your original consignment slips.

A note stating the reason of the return.
Refunds
Once we receive your item(s), a refund will be processed. The way your refund is processed depends on your original payment method. Customized products are not refundable and not exchangeable in any circumstances. We have money back guarantee to make sure you receive your order. For more information about this issue, please contact us.
Changes and cancellations
You can cancel your order by sending email to us. However, order cannot be canceled while it is being prepared or once it is shipped. If you are unable to cancel item(s) and need to make a return, please review the Returns and Refunds. In any cases of cancellation, a 15% handling fee of the total item prices would be charged. Shipping cost will not be refunded if the order is shipped.
Questions & Answers
Do you have any questions to ask merchant about this product
Ask Seller
| | | |
| --- | --- | --- |
| 5 star | | 0 |
| 4 star | | 0 |
| 3 star | | 0 |
| 2 star | | 0 |
| 1 star | | 0 |
Share your thoughts with others
Write a review
Only buyers who purchased the product may leave a review