GLASS PRO + 0.26MM
PREMIUM TEMPERED GLASS SCREEN PROTECTOR for
Apple Iphone 4 4S, Iphone 5 5S 5C , Ipad 2 3 4, Ipad Mini 1 & 2, Ipad 5 Air
Oleophobic coating, Thickness 0.26mm, Hardness 8H
Anti water, Anti shock, Anti scratch and Bubble Free
 APPLE IPHONE 5 5S LEAFON EXPLOSION - PROOF SOFT FILM SCREEN PROTECTOR : RM29.90 RM10  **PROMO PRICE
refer to http://www.lelong.com.my/note-3-iphone-5-5s-leafon-soft-explosion-proof-film-screen-protector-ckystore-I1681013-2007-01-Sale-I.htm
APPLE IPHONE 4 4S 5 5C 5S FLAT : RM59.90 RM14  **PROMO PRICE
APPLE IPHONE 4 4S 5 5C 5S ROUND : RM59.90 RM18 **PROMO PRICE
APPLE IPHONE 6 4.7 & IPHONE 6 PLUS 5.5--- ROUND : RM59.90 RM25 **PROMO PRICE
**NEW ADDON APPLE IPHONE 4 4S & 5 5C 5S & 6 BACK TRANSAPRENT GLASS ROUND : RM59.90 RM18 **PROMO PRICE
APPLE IPAD MINI 1 2 : RM59.90 RM38  **PROMO PRICE
APPLE IPAD 2 3 4 : RM59.90 RM50 **PROMO PRICE
APPLE IPAD 5 AIR : RM59.90 RM50  **PROMO PRICE
**APPLE IPAD 2 3 4 & 5 AIR  ONLY AVAILABLE SELF COLLECT IN OUR SHOP KLANG PARADE
NEW STOCK ARRIVED:
IPHONE 5 BACK GLASS ( SILVER, CHAMPAGNE GOLD, BLACK): PROMO at RM25 each
Available in FLAT and ROUND edge
For 1st Gen (FLAT edge), film thickness is 0.26 mm,
For 2nd Gen (Round Edge), film thickness is 0.25mm.
Material Type: Tempered Glass with Shattered Proof Protection
Material Hardness: 8-9H
 Only FRONT layer available.
TEMPERED GLASS RATED 9H -  It is more often than not actually harder than the glass screen on the phone itself. It is designed to take the impact of drops and scratches of keys etc. Instead of your massively expensive phone screen breaking in a fall, the protector should break instead. Meaning it can then be peeled off and replaced. Possibly saving you hundreds of pounds and time without your device. 
OLEOPHOBIC COATING - This is a special coating on the glass that will help keep fingerprints and oily residues down to a minimum. It will also make fingerprints etc a lot easier to wipe off!
SMOOTH GLASS TOUCH - Feels just like the original screen glass should. 
3D ROUNDED EDGES - If you want the protector to feel as 'original' as possible, you need one with 3D rounded edges. The edges of the protector are bevelled more than other brands. This helps make the transition smoother for you when swiping from edge to edge on the device. Another benefit is that they help to prevent the edges from chipping, which is something that straight edged glass protectors can suffer from at times.
TOUCH RESPONSE AND CLARITY - Touch response once installed should be exactly as it was before installation.Optical clarity (or light transmittance as some say) is at a higher percentage than a pair of reading glasses. You would never notice a physical difference once applied unless the screen protector is a specially tinted option or it has been applied incorrectly.
Premium Tempered Glass screen protectors comes with - 
1 x 0.26mm 9H Tempered Glass screen protector with 3D edges
1 x Microfibre cloth
1 x Instruction pouch
1 x Glass bubble removal card
METHOD 1: NETPAY
* We are register and certified seller by NETPAY.
* We accept Visa and Master card.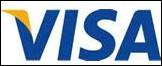 METHOD 2: BANK TRANSFER/ CASH DEPOSIT
* We accept cash deposit and online banking. You can pay to our bank account as below:
Maybank

CIMB Bank

PUBLIC Bank

Hong Leong Bank

A/C No: 512110601802

Name: CHIN KAH YIT

A/C No: 12800003777203

Name: CHIN KAH YIT

A/C No: 4678695300

Name: CHIN KAH YIT

A/C No: 03650319533

Name: CHIN KAH YIT
* In order for us to facilitate the order process, once you made the transfer,
pls kindly must provide us the below details via Lelong PM or
Email us at onemobilegadgets@hotmail.com or Update us on "My Buy Now Order".
Which BANK and ACCOUNT number you Transfer/ Cash Deposit
Amount transferred
Date of transferred
Order ID
---
METHOD 1: Cash on Delivery/ Self Collect
* We provide Cash On Delivery (COD) & Self Collect to our customer
* We are really appreciated to all customer to fix to our preferable time & location,
Preferable postage instead if out of below this location:
WEEKDAYS 6-6.30pm

CENTERPOINT MCD, BANDAR UTAMA

WEEKDAYS AFTER 7pm

PETRON Jusco Bukit Raja/ ESSO opposite Klang Parade

WEEKEND SAT/SUN

KLANG/ SETIA CITY MALL

( INFORMED US – 1-2 days earlier for SELF COLLECT)

 
METHOD 2: Postage
* We using POSLAJU @ POS EXPRESS service to our customer.
* We will post out your items within 1-2 working days upon success payment been made.
* Our cutoff time for postage is 7am daily, Any payment after 7am, we will ship on the following day.
* Any urgent order can PM us, we try our best to sent out on same day.
---
* We provide 1 month warranty to our customer upon purchase.
* Any misfunction or dissatisfaction of the items, may sent us the capture of pictures
items to our email onemobilegadgets@hotmail.com , we will investigated and replace for you.
CONTACT METHOD

SMS/ WHATSAPP/LINE/ WECHAT: 017-6696399

EMAIL

 

 

Last Updated @ 4/15/2014 8:00:14 AM

Last Updated @ 4/15/2014 8:02:48 AM

Last Updated @ 4/15/2014 10:16:21 AM

Last Updated @ 4/15/2014 10:26:46 AM

Last Updated @ 4/15/2014 11:50:28 AM

Last Updated @ 4/15/2014 11:54:24 AM

Last Updated @ 4/15/2014 9:44:17 PM

Last Updated @ 4/29/2014 1:17:31 AM

Last Updated @ 7/31/2014 1:32:54 PM

Last Updated @ 8/3/2014 1:52:26 PM

Last Updated @ 8/28/2014 8:16:27 PM

Last Updated @ 9/4/2014 11:47:18 AM

Last Updated @ 9/25/2014 8:42:20 PM

Last Updated @ 9/30/2014 4:31:28 PM

Last Updated @ 12/22/2014 12:34:28 AM

Last Updated @ 5/25/2015 1:36:32 PM

Last Updated @ 1/8/2017 12:24:32 AM