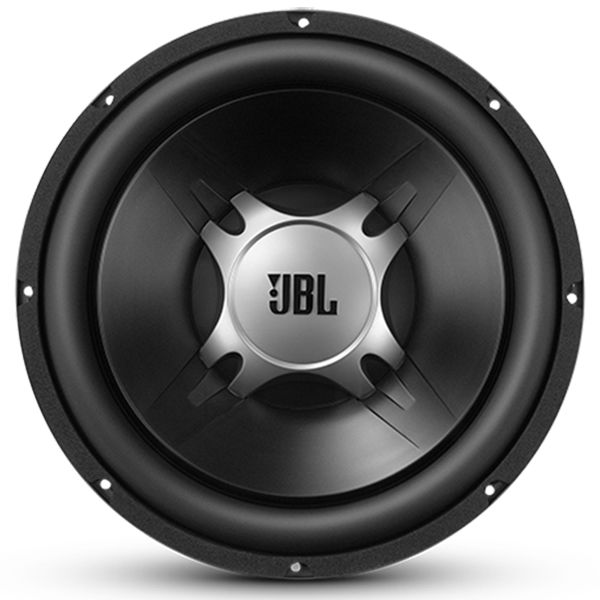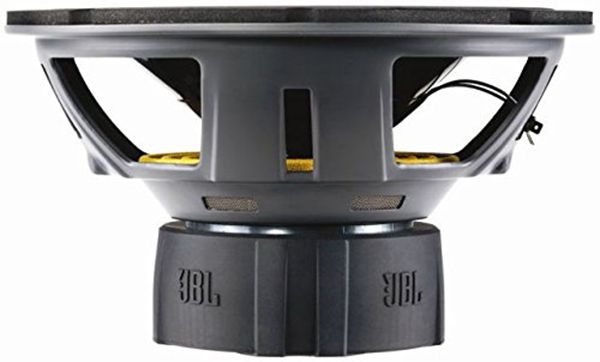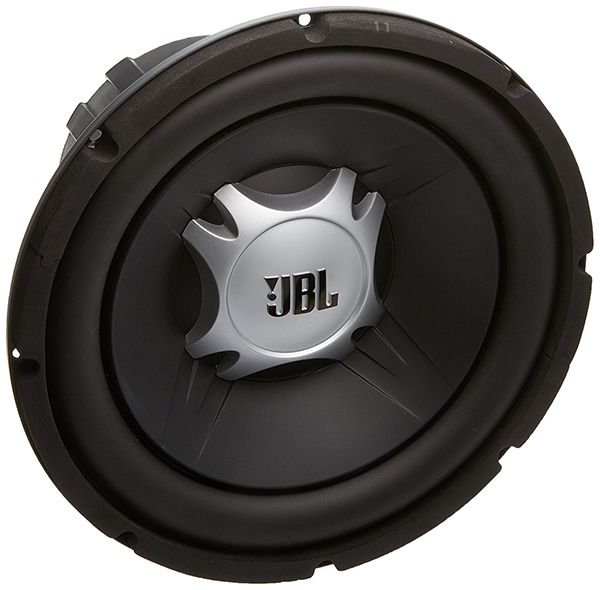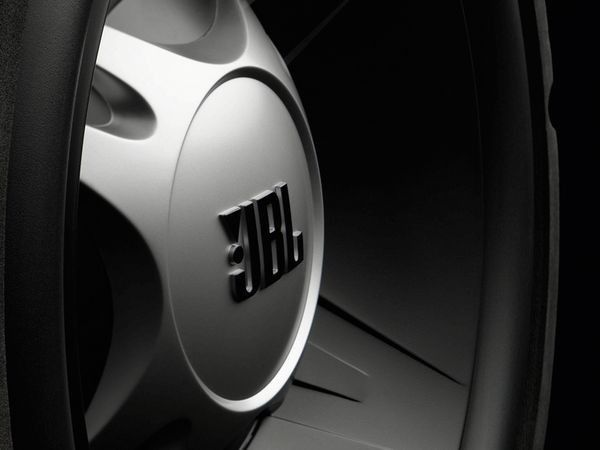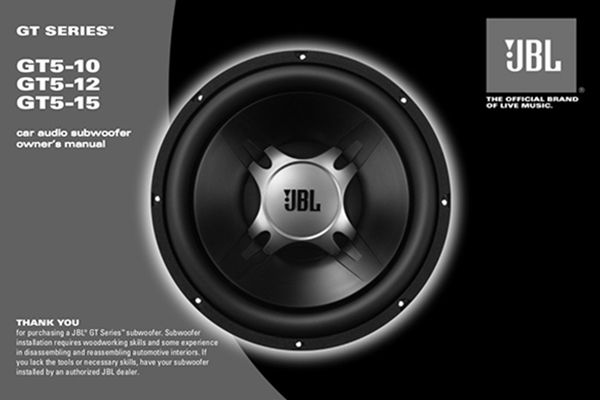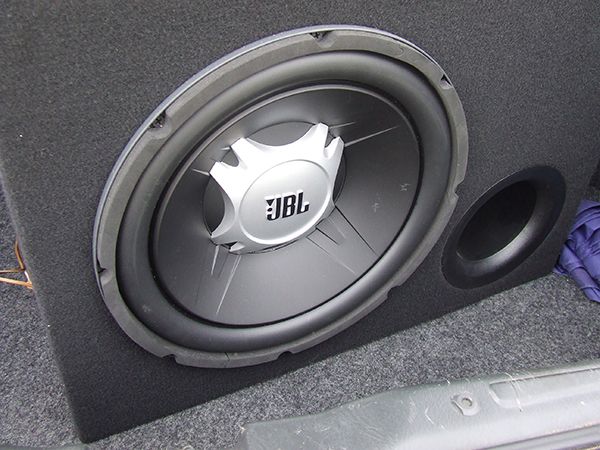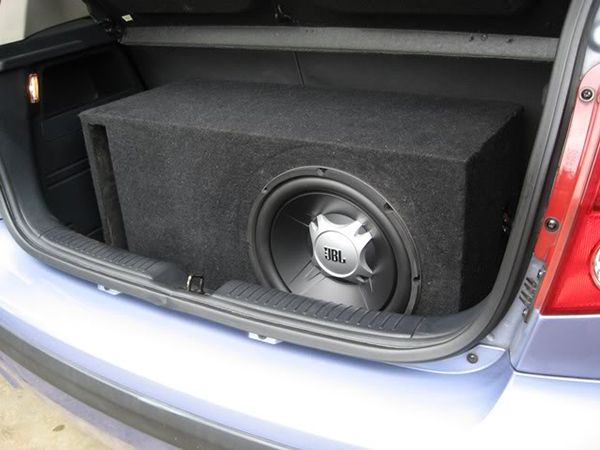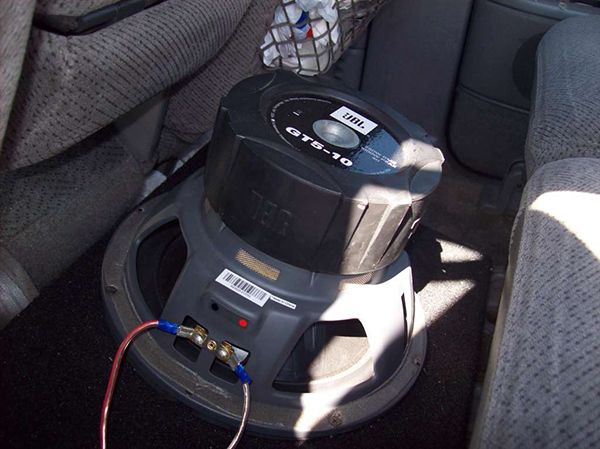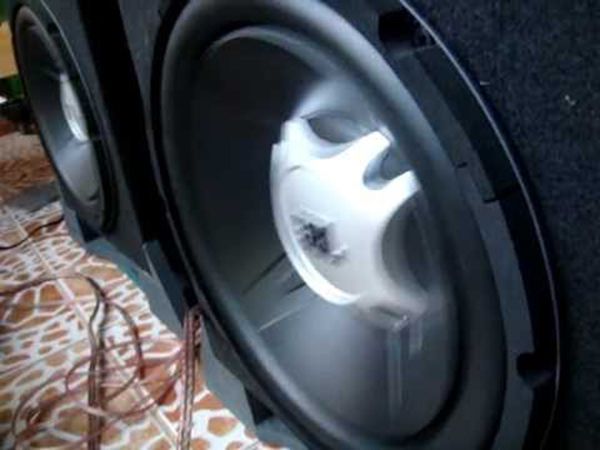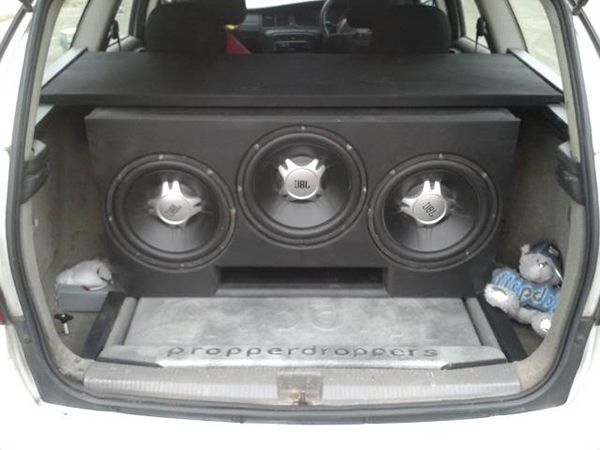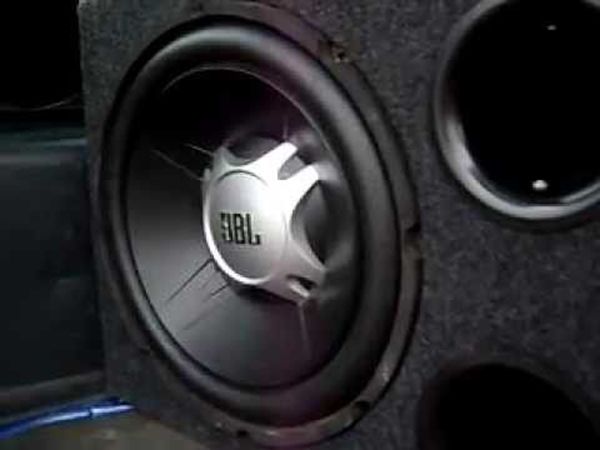 JBL GT5-12 12" 1100W 4-ohm Single Voice Coil SVC Car Audio Subwoofer System
Are you behind the wheel? Or in the front row at a live concert? The GT5-12 will actually make you think about this question. It combines classic elements with modern JBL engineering breakthroughs. Check out competitors at a similar price point – you won't find a more solid motor structure, or one that can handle more of whatever intense bass assault you can dish out. The JBL GT5-12 subwoofer features a single 4-ohm voice coil and a vented motor structure, and offers 1100 watts of peak power handling. The GT5-12 also features JBL's newest design, combining classic elements with modern ones.
Outstanding Audio Output, Low Distortion
With 250 watts RMS and 1100 watts of peak power handling, the GT5-12 changes the experience of listening to your favorite music in your car.And a progressive spider gives better control for lower distortion at excursion limits.
Exceptional Venting for Increased Power Handling
Woofer motor structures heat up during use, causing distortion, or power compression that reduces music's dynamic range, robbing the sound of realism.JBL uses vented motor structures and polepieces that get rid of more heat to deliver more serious bang.
Big Bass with Polypropylene Woofer Cone
Road noise can destroy realistic audio that always requires true low frequencies.Polypropylene delivers rigidity, with good internal damping, and complete weather-resistance.You get an impossible-to-miss increase in thumping bass.
Enclosure Up to JBL Professional Standards
It's built to the same exacting standards as JBL professional audio boxes with 3/4" medium-density fiberboard construction, and high-quality binding-post terminals. Wide- bandwidth design provides more output between 20Hz and 40Hz.You get all the bass you've paid for.
Accurate Frequency Response
With a frequency response of 23Hz 450Hz, the GT5-12 reproduces deep, teeth-rattling bass tones without distortion.
General Specifications
Series: GT5

All-new modern design follows the design of more-expensive JBL subwoofers

Significantly improved power handling: 275W/1100W (RMS/Peak)

Nearly 20 percent higher Xmax than its predecessor, the GT4-12

Fully vented motor structure and rubber-coated tinsel leads

Able to withstand even the most intense bass assault!

Dual-stacked, oversized magnets
Audio Specifications
Peak Power: 1100W

Nominal Impedance: 4 ohms

Power Handling (RMS): 275W

Frequency Response: 27Hz–450Hz

Power Handling (Peak): 1100W

Sensitivity: (2.83V/1m) 90dB
Dimensions
External Diameter (in): 12-5/16

External Diameter (mm): 313

Mounting Depth (in): 6-7/16

Mounting Depth (mm): 164

Mounting Cutout Diameter (mm): 286

Mounting Cutout Diameter (in): 11-1/4
Woofer Specifications
Mechanical Q: (Qms) 6.39

Magnetic Gap Height: (Hag – in/mm) 0.315/8

Motor Force Factor: (Bl – Tm) 15.2

Voice Coil Height: (Hvc – in/mm) 1.43/36.4

Maximum Excursion: (Xmax –in/mm) 0.56/14.2

Suspension Compliance: (Cms – ?m/N) 135

Free-Air Resonance: (Fs – Hz) 29

Driver Radiating Area: (Sd – in2/cm2) 82.15/530

Voice Inductance: @ 1kHz (Levc – mH) 1.26

Diecast Aluminum Frame: No

Voice Coil DC Resistance: (Revc – ohms) 4

Vented Polepiece: Yes

Surround: Hi-roll rubber

Electrical Q: (Qes) 0.64

Low-Frequency Transducer: 12" (305mm) Polypropylene cone

Compliance Volume: (Vas – ft3 / l) 1.9/54.2

Voice Coil: 2" (51mm) diameter

Progressive Spider: Yes

Total Q: (Qts) 0.58
What's in the box: