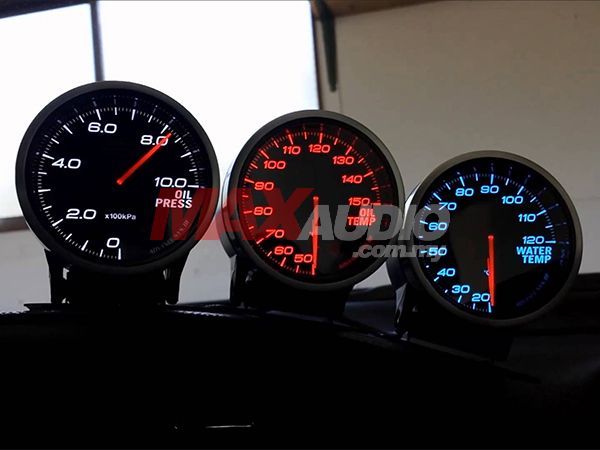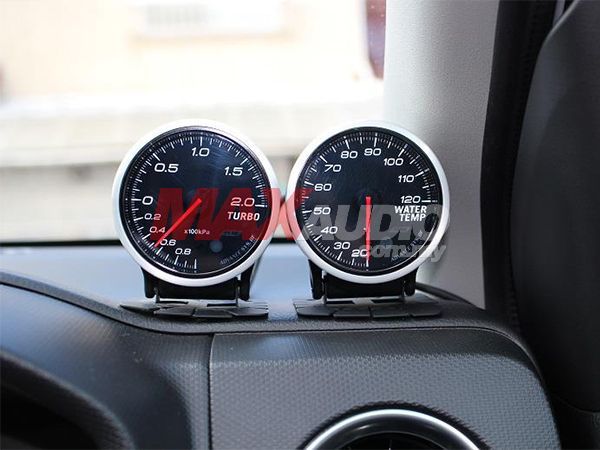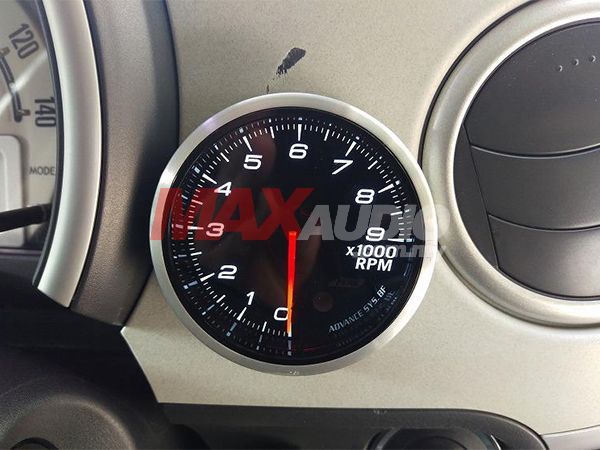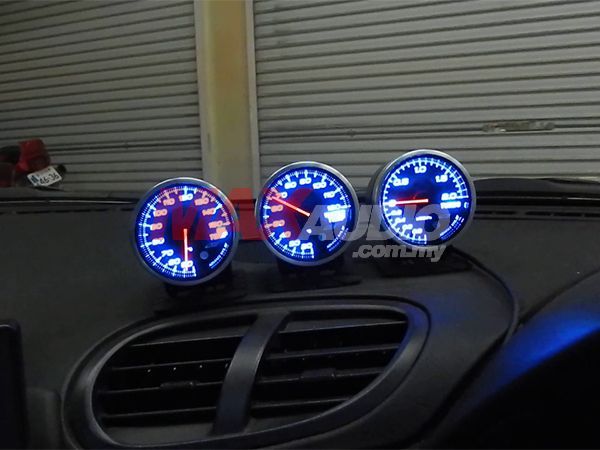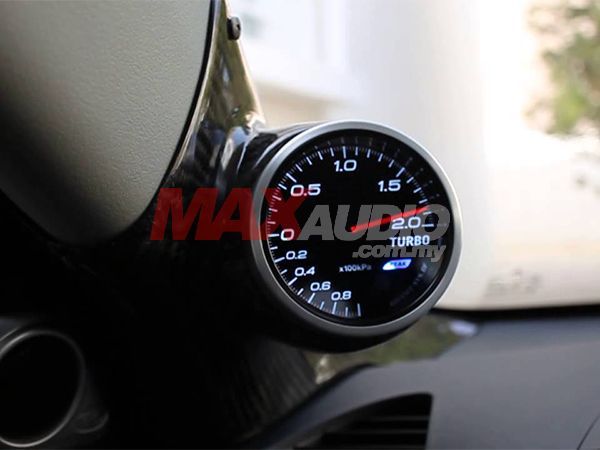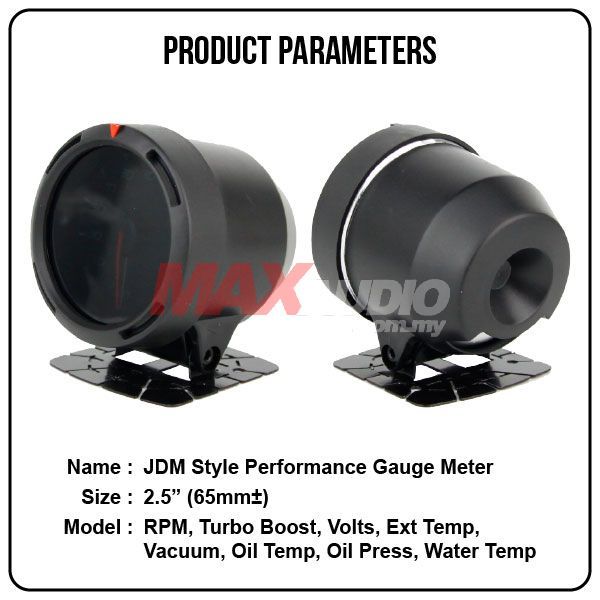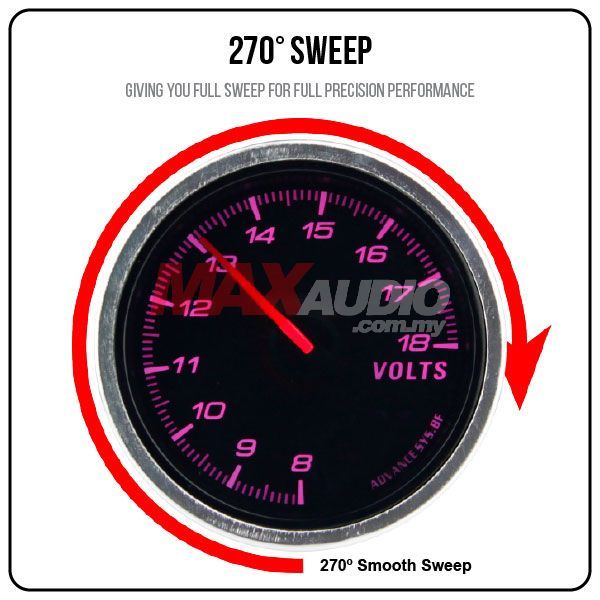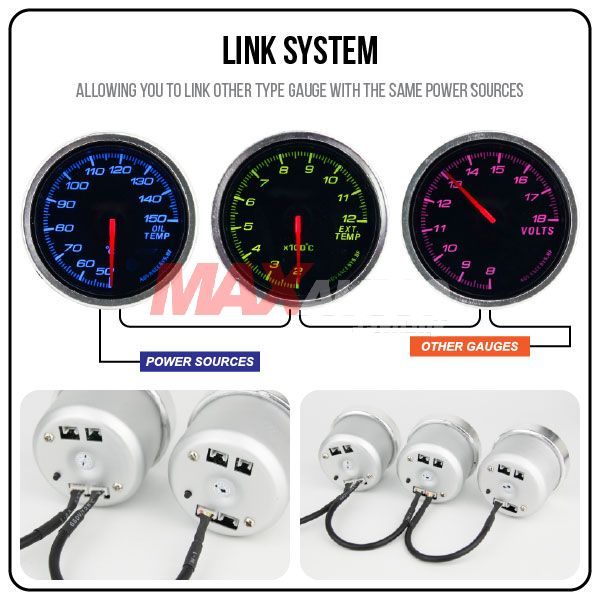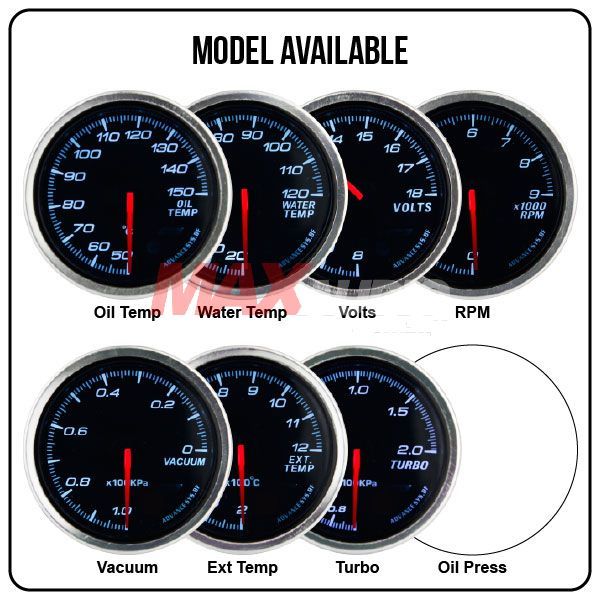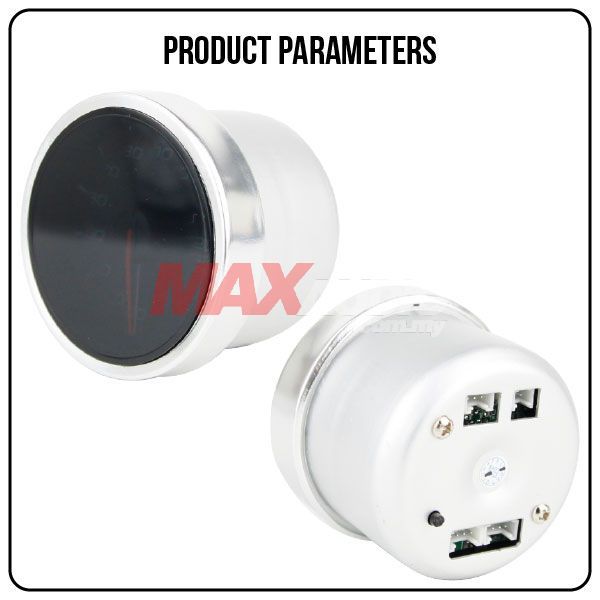 JDM Style Vacuum 2.5" RGB Multi-color LED Smoke Lens Racing Performance Gauge Meter
Get the BEST performance monitor for your vehicle now !
Our performance gauge series represents the advanced Stepper Motor technology. The gauges perform a self-calibration sequence each time the ignition is turned on resulting precised readings.
Our gauges also use microprocessors movements to provide smooth pointer precision under extreme conditions and climates. For a peace of mind driving, meter readings on our gauges are at ease with strong backlight, illuminated red needle and supported by an adjustable mounting pod.
Model Available:
RPM Tachometer

Turbo Boost

Water Temperature

Volts

Vacuum

Oil Temperature

Oil Pressure

Exhaust Temperature
TOP 3 Combination:
Water Temp + Oil Temp + Oil Press

Water Temp + Oil Temp + Volts

Oil Temp + Oil Press + Volts
Fitment:
Specification:
Size: 2.5" (65mm)

Lens: Smoke

Needle: Red Illuminated

Illumination LED Color: RGB Multi Color (Selectable)

Opening Animation Ceremony: 6 Type Style (Selectable)

Warning Sound: 7 Tone (Selectable)

Backlight Dimmer: 6 Level (Adjustable)

Illumination ON/OFF: Interlocked with vehicle illumination switch

Power: 12V
Features:
100% Brand New Items

Sleek design with illuminated red needle

Gauge light up when ignition is turned on

Full sweep 270 scale

Selectable multiple LED backlight

Selectable multiple opening ceremony

Selectable multiple warning sound

Flashes if value exceeds the adjustable warning limit

Aluminium bezel for enhanced look and giving you a racing look.

Peak values can be memorized and recall

Backlight dimmer for easier night viewing

Advanced stepper motor technology with microprocessors movement to provide precise reading

No harm or damage to your vehicle will be produced

Needle self calibration

LED illumination

Indicator output

Built-in indicators

Opening mode and Ending mode

High precision

Fast needle response

Angle-adjustable mounting pad included

Meter needle flashes if a short circuit is detected in the sensor

Easy installation by using pin - style wiring

We Highly Recommend To Seek Professional Installation
Package includes:
1x Gauge (Smoke Lens)

1x Angle Adjustable Mounting Pad

Other necessary sensors, wiring and accessories are included