The Mini Aphla 180X Solar Flood Light come with remote solar panel, using latest high power CREE LED that is 60-180 times brighter than any premium solar path lights in the market.  This unit has an advance solar panel with dimmer capability and you can hide in your bushes or behind a tree, and connects to a string of 60-180 times brighter solar flood light.  
We designed these with 35 units extreme bright white (5,500K) high power LED light.  Traditional solar lights put out 1.25 lumens, but these put out an astounding 60-230 lumens per fixture!  They're our brightest solar flood light listed as 180 times brightness!   Each purchase gives you a cast aluminum flood light fixtures with one solar panel, perfect for gardens, yards, steps and outdoor staircases.  Each fixture has high power 35 CREE SMD LED light equipped with special magnify lens.  The unit comes pre-assembled with pre-charged Lithium batteries (for long life).   
The solar light runs 7-12 hours on a full charge, depending on your sunlight condition and location.  Our solar flood light is a portable light fixture composed of a LED lamp, a photovoltaic solar panel, and a rechargeable battery.  Solar panel recharges the battery with sunlight during the day. At dusk, the solar light turns on automatically and remains illuminated overnight.  The duration of illumination at night depends on how much sunlight the solar panel received during the day. The lithium rechargeable battery can be easily found in hardware stores. 
Our solar flood light are brighter because they put out more LUX than regular solar spotlights.  LUX is the measurable amount of light that falls on the ground from a lamp.  The Mini Alpha 180X Solar flood light take all design factors into consideration to give premium light output.  We don't just stop at the lumens.  We consider the solar panel, circuit design, batteries, LEDs, and optical design to attain the greatest LUX possible.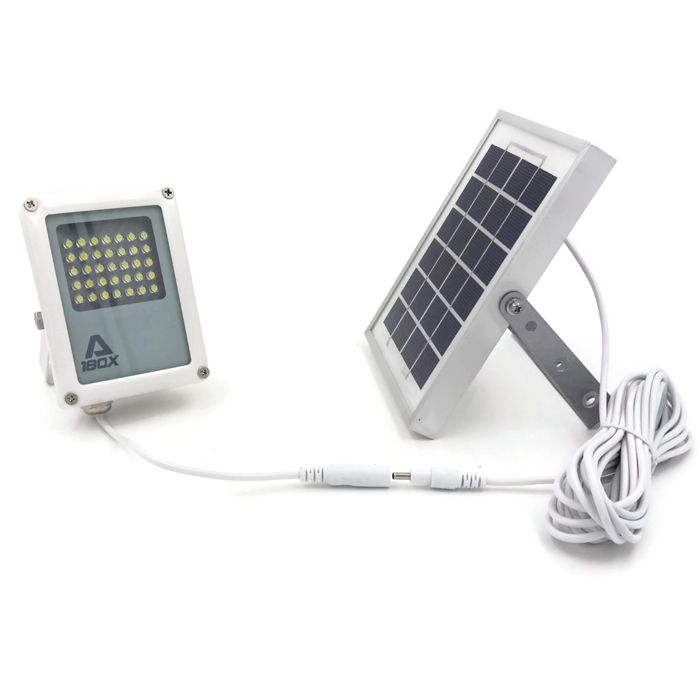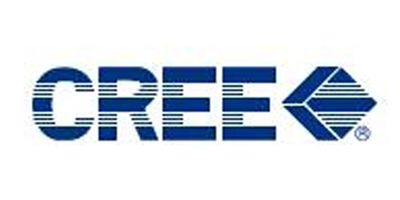 Mini Alpha 180X Solar Flood Light Features:
Industrial grade 3 Watt Peak solar panel for improved performance

Cast aluminum spotlight fixture

35 units high power white (5,500K) CREE LED with special magnify lens, output angle 60-degree wide angle to cover more than average

With dimmerable LED functions: High, Normal & Low Setting

Recharges by direct sunlight

Lasts up to 7-12 hours with full charge (typical life will depend on sunlight and time of year)

Durable aluminium construction solar panel with U bracket moutning kit

Textured white and grey finish

No electricity bill to pay and no installation cost Wireless, can be deployed anyway where direct sunlight is present

1-year OEM's limited warranty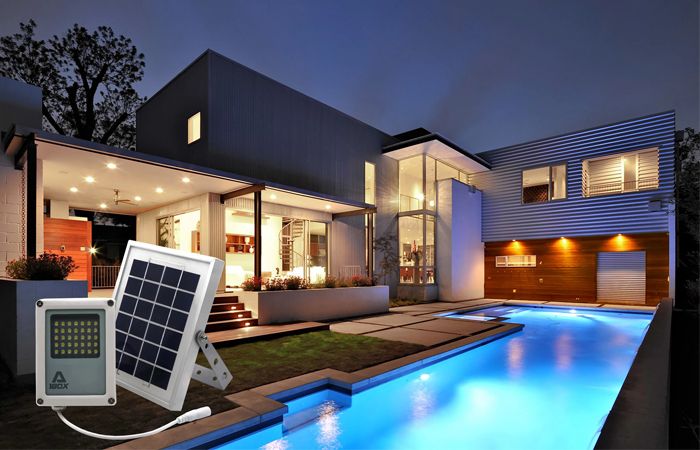 Technical Information:
Super efficient Polycrystalline solar panel

Power of solar panel: 3 Watt at full sun

Light source: 35  unit High Power CREE SMD LED with lens

Type of battery: Recharagble long life lithium battery (Replaceable)

Built-in day & night sensor, LED dimmer, over-charging & over discharging circuit.

Requires easy assembly and 5 minutes to install

Includes hardware for wall and ground mounting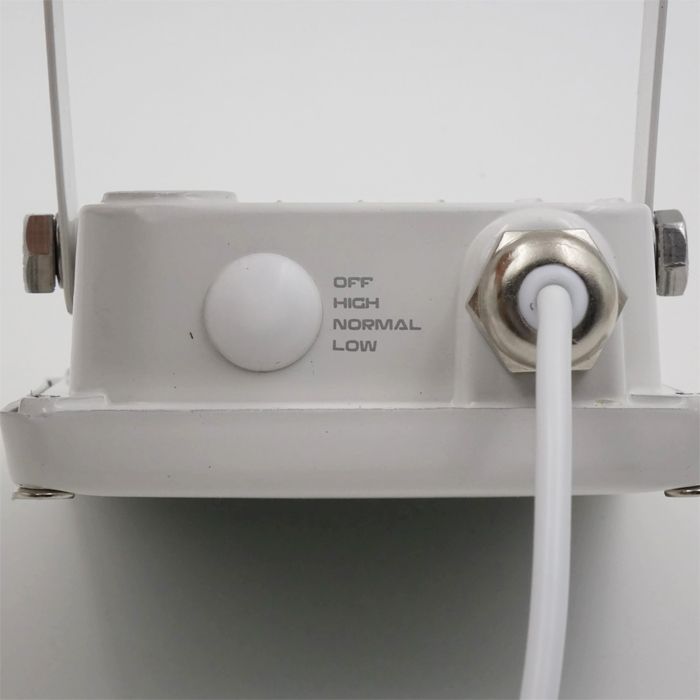 Beautify your landscape with convenient solar flood light!  Each solar light produces a comfortable white light, lasting all night long.   These units can be mounted around your driveway, deck or patio.  Each set comes with solar panel and LED lights built-in, so it is completely self-contained. Operating times vary by specific location and daily weather.  The white high power LED lights are incredibly bright, and will never need to be replaced.  There are no wires to install, allowing easy placement anywhere on your lawn.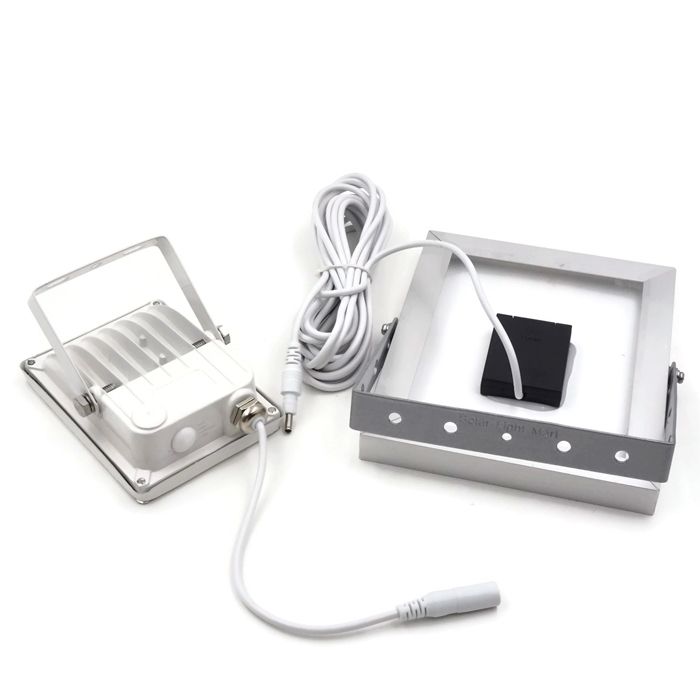 With wall mount brackets for ease of installation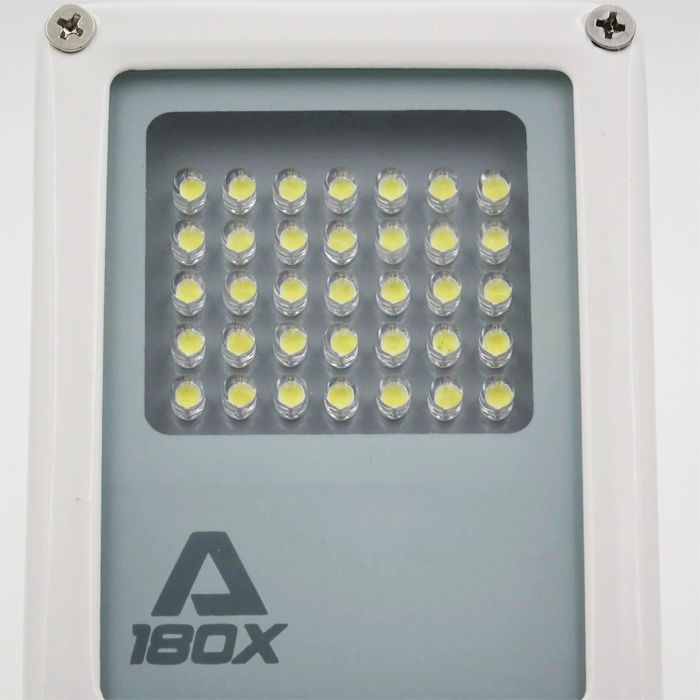 With enchance special designed magnify lens
Strong metal U bracket for easy mounting
Multiple high grade heat sinks to cool the LED chips
Newly improved thicker low voltage cable and waterproof connector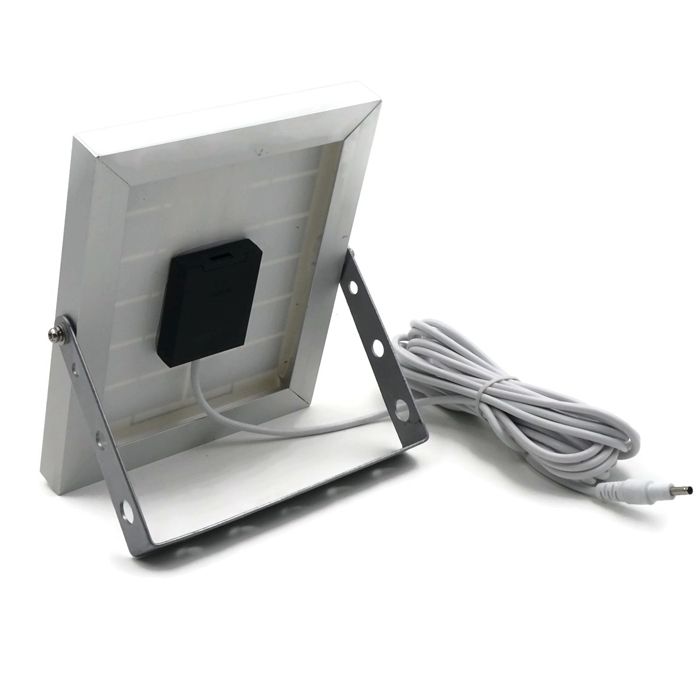 Large industrial grade solar panel with junction box and solar cable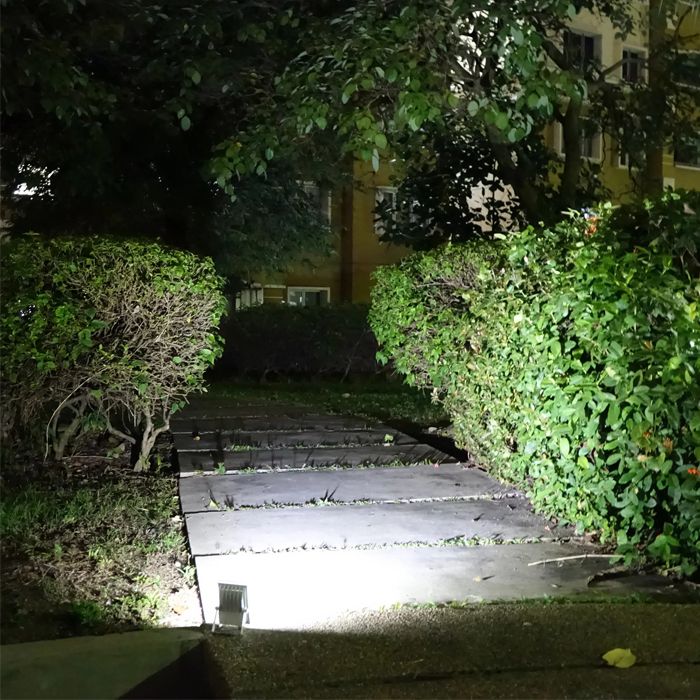 Use as staircase lights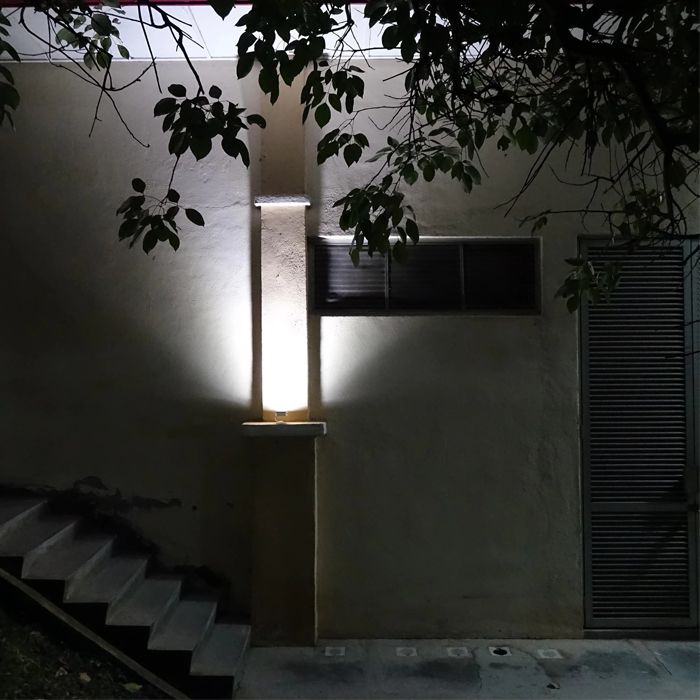 For home & commercial lighting applications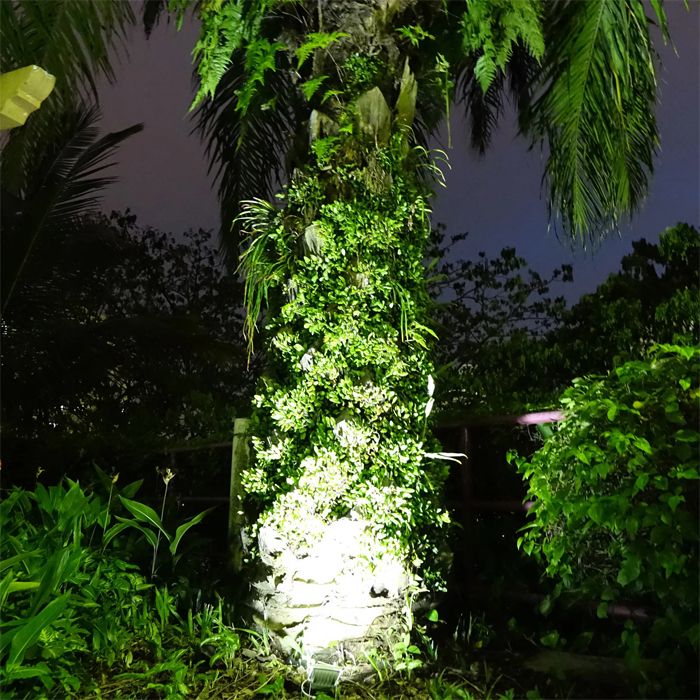 Shine up your tree at night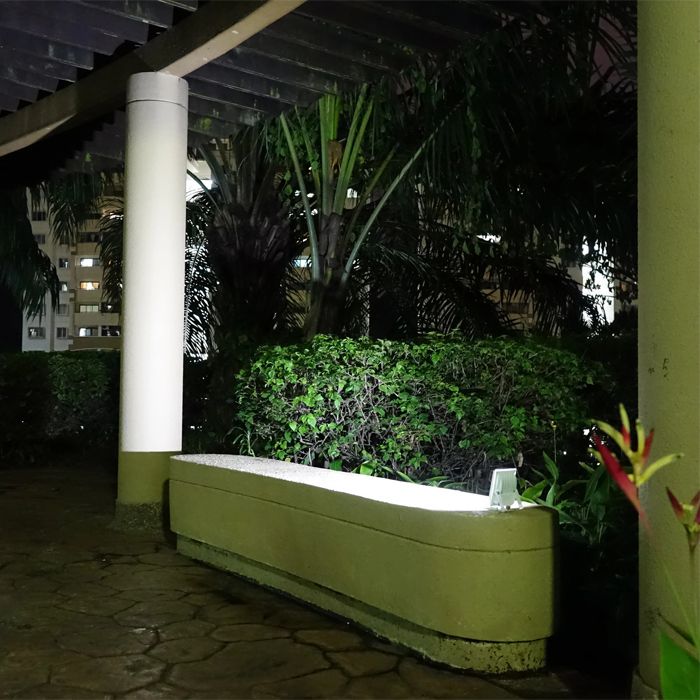 Light parks or gardens
Use as mobile work light