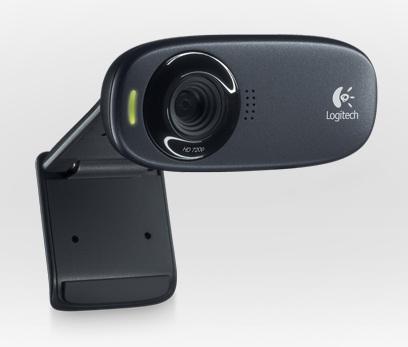 Feature available to Store Members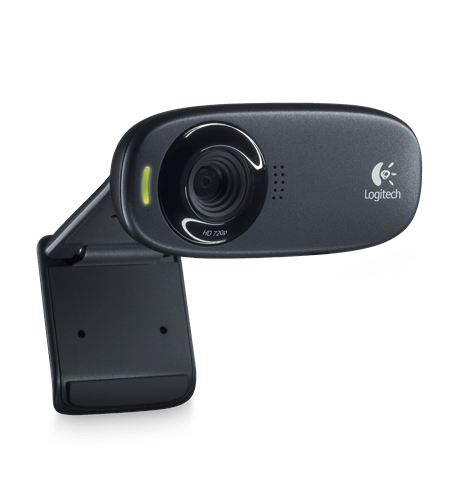 For HD video calling and connecting online.


Call in HD
Enjoy widescreen HD 720p video calls on most major IMs.

Share a pic
It's easy to share the memories by recording a video or taking a photo and sending it to your loved ones.

Look good, sound good
Say good-bye to background noise and dim or poorly backlit settings.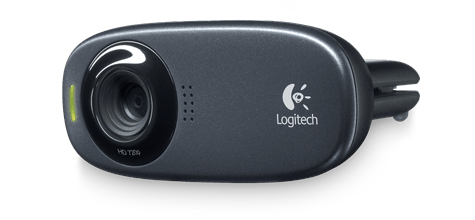 For HD video calling and connecting online—in HD 720p, 5MP photos.


HD video calls
You'll get HD 720p video calling on most major instant messaging applications.

5-megapixel snapshots
You can take high-resolution snapshots at up to 5 megapixels (software enhanced).

Built-in mic with noise reduction
It gives you clear conversations without annoying background noise.

Automatic Light Correction
Even if you make a video call in dim or poorly backlit settings, the camera will intelligently adjust to produce the best possible image.

IM compatibility
Works with Skype™, Windows Live™ Messenger, Yahoo!® Messenger and other popular instant messaging applications.
* MAGIX is free but does require an e-mail registration.
RightLight™ technology. Look natural. Even when you don't have natural lighting.
Web calls get real
A webcam makes it feel like you're right there with your family and friends—no matter where they are. But low-light or a bright window in the room can leave you looking silhouetted or surround your face with ghostly bright lighting.

If you don't live in a perfectly lit world, we've got just the thing for you.

Logitech® RightLight™ technology is a system of hardware and software that helps you look more lifelike in all kinds of lighting.


Lighten up
Webcams and low light generally don't get along. That's why RightLight technology includes CMOS sensors that more precisely measure and maximize the light in any situation. Whether your face is shadowed or the whole image is dark, poorly lit areas will appear brighter and have more detail.
Goodbye, orange skin
Bright colors are pretty. Unnaturally saturated skin? Not so pretty. So we pay careful attention to how our webcams with RightLight technology reproduce light and dark skin tones. We adjust the camera's color hues and saturation so your skin looks natural, not orange.

Many webcams aren't so good to your skin. They prioritize bright colors—which can make your face look overly saturated. If you prefer the saturated look, you can easily boost the colors with Logitech QuickCam software.
The true you
Not into the fun house look? Have no fear.

While many webcams can leave you looking too long or too wide, our webcam lenses are rigorously tested to make sure they don't have noticeable distortion. And that means you look like you—in just about any light.


Video Effects. Extra fun for your video calls.
Playing around
Looking to add a little entertainment to your video calls? Logitech® Video Effects™ can really spice things up.

You can be a talking shark one minute, an Elvis impersonator the next, and a chalkboard drawing after that. When you download Video Effects, you'll get:
Avatars
Face Accessories
Video Masks
Fun Filters.
Make your move
These aren't just plain-old static effects. Video Effects technology uses face tracking to find your face and track its moves. Then it either maps a Face Accessory over your real face or completely replaces your video with an Avatar that moves like you.

So when you choose a dinosaur avatar, the dinosaur moves its head the way you do, talks when you talk, and winks when you wink. When you put on glasses, they stay on your eyes—even when you move around.
Avatars
Feel like being someone or something else today? You simply pick out a character and watch it become you. We've got an avatar for every mood and season. You can be a sock puppet, cat, alien, dollar bill, Santa, and lots of other people, animals, and things.
Face Accessories
When you want to be you with a little something extra, you can just put on a Face Accessory. You've got options galore, including a pirate hat, crown, scuba mask, vampire teeth, antlers, and a pig nose. Or you can put on a full mask.
Fun Filters
Ready for a new twist on the real you? Fun Filters apply photographic filters or manipulate your video in real time. You can transform into a comic book character, get all twisted, alter the colors, and more.


RightLight™ 2 technology. Be seen in a better light.
Just the right light
Video calls make it feel like you're right in the same room with your family and friends. But if the lighting isn't right, it might just feel like they're talking to a shadow or a faceless ghost.

That's where Logitech® RightLight™ 2 technology comes in. It's a system of hardware and software that delivers high-quality video in less-than-ideal lighting conditions.

You can let RightLight 2 technology automatically do its thing—or you can make manual adjustments whenever you want.


About face
RightLight 2 technology identifies your face in the frame and uses that to determine the light and color settings.

Face too dark? It brightens the whole image so your countenance can be seen clearly.

Too bright? It will darken everything to put your face in the best light.

Most webcams simply measure the amount of light in the entire image. If there's a bright window or lamp in the frame, your face might appear dark and shadowy. That's good for people trying to hide their identity—but not so good for video calls.
More light, less noise
Low light can be tricky for the average webcam. They generally only use software adjustments to increase the brightness, which means your video might be filled with digital noise that shows up as dark specks or digital garble.

But why go artificial when you don't have to?

RightLight 2 technology adjusts the frame rate to increase the exposure time of the camera so the sensor can capture more light and improve the image quality you start out with. And it dramatically reduces background noise by identifying static areas in the image and refreshing them less often.
In contrast
Add a lot of rich color to low light and your typical webcam tends to get confused. All that saturated color adds extra weight to an already dark environment—often resulting in dark, flat images. On top of that, the camera introduces more noise by trying to create contrast where there isn't much.

There's no need to change your outfit or décor with RightLight 2 technology.

RightLight 2 technology slightly lowers the level of color saturation in low light to produce sharp images with greater detail and contrast—and a whole lot less noise. The result? The person on the other end can see you better without seeing specks. RightLight 2. Put yourself in a better light.


RightSound technology. Sound right. Naturally.
A better way to video call
Webcams let you see and talk to your friends and family—wherever they are. But with most webcams, you need to wear a headset or you'll get a distracting echo.

Neither option sound appealing? With Logitech RightSound™ technology, you can avoid both. Acoustic echo cancelation software means the whole family can gather around and have a more natural conversation—without passing around a headset.


The echo explanation
You're on a video call with your friend. You're both using webcams with integrated microphones and typical computer speakers. Here's where the trouble happens:

Your friend says something to you. His voice is captured by his microphone and sent to your speakers. But then your microphone picks up his voice from the speakers and sends it back to him as an echo—which can really ruin a conversation.
The RightSound™ fix
You use a webcam with RightSound technology. The software identifies the sound wave featuring your friend's voice as it comes through the speakers. When your microphone picks it up, the software filters out the repeated wave so it doesn't get sent back to your friend. And that means they don't hear an echo.
Two-way talk
Other webcams eliminate echo by muting your microphone when the person on the other end is speaking. It's kind of like talking on a walkie-talkie—not a very natural way to have a chat. RightSound technology doesn't mute your mic so you can both talk whenever you want. It makes your video calls just like talking to someone in the same room.
Logitech HD webcams. High-def yourself.
Your webcam is more than just another gadget. And it's why your old (non-HD) webcam and the built-in webcam in your computer just won't cut it.

Why? What other device lets you look your loved ones in the eyes and tell them how you feel, tell them a joke, tell (and show) them what your three-year-old just created out of cardboard, glue and glitter?

Sharing, socializing, connecting with the people you care about. That's what makes a webcam different.

And Logitech HD webcams are about sharing your life—but bigger, better, brighter, smoother.

High-def yourself.




See how easy it is to upload HD videos to Facebook™ and YouTube™ .
Say it bigger. Say it better.

The beauty of video calling over, say, the phone, is that you can see and hear your loved ones.

But until just recently you couldn't make an HD video call. Because the name of the game in video calling is crunching down millions of pixels—the smallest unit of a digital image—every second and sending it from your computer, over the Internet, and to your buddy.

Up until now, bandwidth and CPU constraints made HD video calling impossible for nearly all PCs (desktop and laptop) connecting to the Internet through traditional networks.

That's all changed.

Today you can make an HD 720p video call with a Logitech HD webcam.

So go ahead. HD yourself. With a Logitech HD webcam.



MAGIX photo organization and video editing software. Easy, smart and free with your Logitech webcam.*
You've said good-bye to shoeboxes full of photos and videocassettes. Now all your memories are stored on your computer.

But with thousands of photos and videos, it can sometimes be difficult to find the one you want. And once you've found it, you might want to crop a photo to focus on your beautiful baby cousin's face. Or cut those last few seconds of video where your sister's perfect wedding cake somehow ends up on the floor.

You need software that gets you organized and helps you fix minor blemishes in your photos and edit your videos.

But you want it to work right the first time—and you don't want to spend hours reading a manual to figure it out.

We understand. That's why Logitech has teamed up with MAGIX to offer MAGIX™ Photo Manager 9 and MAGIX™ Video Easy with your new Logitech webcam. And they're free.*

You'll find icons for each of these programs in the Get More Apps section of your Logitech Webcam Software.

Sound good? Get MAGIX Photo Manager 9 and MAGIX Video Easy now.

Or let us tell you a bit more about what MAGIX can do for you.
Get Hollywood.

Using a webcam to record a video of your baby's first words, a funny clip that you upload to Facebook™ or YouTube™ or a warm message to a loved one can be an art. It's hard to figure out just when to stop—or start—recording to get the best video.

There are editing programs out there, but they're often very complicated, taking days to learn and offering lots of features most people will never use.

That's where MAGIX Video Easy comes in. The name says it all.

This drag-and-drop home video tool makes it easy to cut, edit and combine videos to turn fleeting memories into indelible moments you'll be able to return to again and again.

The simple, easy-to-use interface makes editing an intuitive process rather than a chemistry project. Step-by-step instructions help you select the parts of your video that you want to include, then add a title and some music—you can even add transitions.

And when your inner auteur is satisfied, it's easy to upload your newest creation to YouTube. Next stop: Sunset Boulevard. Or Grandma's living room.
Get organized.

Digital cameras and camera phones make it easy to capture the important moments in your life.

The question, then, is how to make those photos and videos easy to find and share with your friends and family? MAGIX Photo Manager 9 does it all for you.

After you've downloaded and installed the software on your PC, just connect your camera. Photo Manager will automatically import your photos and videos, and then organize them by date, time and place taken.

It's a snap to find just what you want—without the hassle of scrolling through thousands of thumbnails.

Photo Manager also lets you do basic editing like cropping, eliminating red-eye and making small color corrections. In just a few minutes, your photos will be looking their best—just like the memories they capture.
Get it now. (Because they're free.)

The best part? Both Photo Manager and Video Easy are free with your new Logitech webcam.

Just launch the Logitech Webcam Software, click on the Do more button and choose to download and install MAGIX Photo Manager 9 and MAGIX Video Easy. You'll be ready to roll in just a few minutes.

So what are you waiting for? Get MAGIX Photo Manager 9 and MAGIX Video Easy now.

* MAGIX is free but does require an e-mail registration.
** MAGIX Photo Manager 9 and MAGIX Video Easy work with Microsoft Windows® XP, Windows Vista® and Windows® 7.
FastAccess facial recognition software—serious data security that's easy to use.
What did you do on your computer today? Pay bills? Check your account balances? Send e-mail? How many password-protected sites did you visit?


When your life is on your laptop or desktop, you need help to protect it. But security programs can be a hassle, taking time to install and use—and adding complications to your already busy life.

Want a better way? We hear you.

Logitech has teamed with Sensible Vision to offer a free 15-day trial of FastAccess™ facial recognition software.*
It's simple.

How does it work? We're glad you asked.

Setup is a snap when you have a Logitech webcam.

Just download the software* then start using your computer. (Make sure your webcam is plugged in.)
After you're set up, your webcam automatically scans your face and enters your password for Windows® or websites.
The FastAccess software can learn what your face looks like under different use and lighting conditions—so the process goes faster every day.
It's smart.

FastAccess also lets your Logitech webcam detect when you leave your computer and can automatically lock your computer to prevent unauthorized people from getting access to your data.

The best part: It happens so seamlessly, you won't even know it's running. But you'll have the confidence that comes from using a strong security program.
It automatically locks your computer.

We've all got private information on our computers. Whether it's confidential e-mails, account numbers or personal photos, you won't have to worry about anyone getting into your computer while you're running FastAccess with your Logitech webcam.

If you're in a public area, you can engage stronger security settings, automatically lock down your desktop when you step away or even create an access log that will record anyone who tries to get access to your computer.

And FastAccess can automatically switch accounts in Windows® XP, Windows Vista® and Windows® 7 when it recognizes a different face—which helps you protect your private data and enforce parental controls.
It's convenient.

Forgot your password? No problem.

FastAccess minimizes the need to enter a password to log in and will often recognize you faster than you can type a password.

What's more, a scan of your face can automatically log you in to most websites that require passwords.
It's a no-brainer.

Security's important in today's connected world—but so is convenience. A Logitech webcam with FastAccess facial recognition software can give you both.

Sound good? Download FastAccess now, then use it for 15 days for free to see how it works for you (registration required; additional terms and conditions apply).

* FastAccess requires registration. (Terms and conditions apply.)
FastAccess works with Microsoft Internet Explorer® and Mozilla Firefox®.
Facebook-friendly. YouTube-ready. One-click HD uploading - It's a snap.
A video of your baby. A pic for your parents. Your latest song. Or just your thoughts on the world. Social networking sites like Facebook™ have made it easier than ever to connect with the people you care about—but you need the equipment and know-how to do it.

It's drag-and-drop easy to record a video (or a pic) and upload it to Facebook or YouTube™ *— with a Logitech webcam (and the included software).

Press record. Stop recording. And drag and drop your file over the Facebook or YouTube icon. That's it. (There's even a wizard to help you add multiple photos and videos at once.)

Logitech software seamlessly connects with your Facebook and YouTube page. You only need to log in to your Facebook or YouTube account once. That's how easy it is to create HD video clips and pics with a Logitech HD webcam and our software. Are you ready to share with your friends?
Hello, Hollywood

Shoeboxes full of photos and videocassettes are a thing of the past. Now all your memories are stored on your computer.

But with thousands of photos and videos, it can sometimes be difficult to find the one you want. And once you've found it, you might want to crop a photo to focus on your beautiful baby cousin's face. Or cut those last few seconds of video where your sister's perfect wedding cake somehow ends up on the floor.

You need software that gets you organized and helps you fix minor blemishes in your photos and edit your videos.

Want to put the finishing touches on your videos before you post them for the world to see? We make it easy to do that too.

We've teamed up with MAGIX to offer MAGIX™ Photo Manager 9 and MAGIX™ Video Easy with your new Logitech webcam. And they're free.*

You'll find icons for each of these programs in the Get More Apps section of your Logitech Webcam Software. Learn more about MAGIX.

* It's free to use Facebook, YouTube and Magix. But these sites do require registration.
System Requirements
What you need:

Windows Vista®, Windows® 7 (32-bit or 64-bit) or Windows® 8


Basic requirements:

1 GHz
512 MB RAM or more
200 MB hard drive space
Internet connection
USB 1.1 port (2.0 recommended)




For HD 720p video calling and HD recording:

2.4 GHz Intel® Core™2 Duo
2 GB RAM
200 MB hard drive space
USB 2.0 port
1 Mbps upload speed or higher
1280 x 720 screen resolution



Warranty Information
2-year limited hardware warranty
Package Contents
Webcam with 5-foot cable
User documentation
Part Number
Technical Specifications
The specs:
HD Video calling (1280 X 720 pixels) with recommended system
HD video capture: Up to 1280 X 720 pixels
Logitech Fluid Cyrstal™ Technology
Photos: Up to 5 megapixels (software enhanced)
Built-in mic with noise reduction
Hi-Speed USB 2.0 certified (recommended)
Universal clip fits laptops, LCD or CRT monitors
Logitech webcam software:
Pan, tilt, and zoom controls
Video and photo capture
Face tracking
Motion detection
Requires installation of software available for download at www.logitech.com/downloads








Software features and offerings subject to change.
Additional services require Internet access and registration.
Some photographs are simulated.

Works with most instant messaging applications






---
How to Buy?
Method 1: Netpay
NETPAY

Recommended for online Credit Card payment only. If local bank payment please use pay direct seller.
(Total price include shipping)
---
Method 2: Direct Payment To Seller
Buyer can click on other payment method then pay direct to seller. After you had made the payment, please upload the payment detail. Buyer also can email or whatsapp us to make a order. Please follow the order format below or else order will not be proceed delivery. We dont really need the payment slip. Keep the slip upon request only.
1. Product Title:
2. Date of Payment:
3. Amount Paid (Balance if any):
4. Which bank you transfer to (Maybank / CIMB / Interbank):
5. Parcel Receiver Name:
6. Shipping address:
7. Contact Number:
Q: I can not find the "OTHER PAYMENT METHODS" to upload my payment details/banking receipts. How?
A: If you can not find the

button

for

"Other Payment Methods"

at the check-out section, please follow the

steps

below:
Step 1. Use this link to fix the Bug: http://bit.ly/2cszQAc <== (Copy and Paste, then press ENTER on your browser)
Step 2. Click "Make Payment"
Payment Method
Pc Planet IT Store Sdn Bhd
RHB Bank: 21437000042992
Bank Address : OUG
Choo Chiang Yong
Maybank: 106070491116
CIMB Bank: 8001007096
Method 3: For Walk-In Self Collect
1. Items available to buy directly at our Retail Shop but additional surcharge RM3.00 TO RM30.00 per item.
2. Credit Card payment charge extra 2.5%.

3. Cheque must be cleared before collection
4. Please call to check stock availability in store before walk-in collection.
***We apologize due to time and stock constraints, all COD/Self-collect orders require at least 1-working day for arrangement and deposit is required to confirm order***
HQ Sri Petaling

Address
:
Lot 3-079 , 3-083, 3rd Floor Endah Parade
No 1, Jln 1/149E,
Bandar Baru Sri Petaling,
57000 Kuala Lumpur

Copy and paste this link to show location
http://goo.gl/maps/bEqC6
Tel
:
03 - 9543 1050
Fax
:
03 - 9543 0753
Email
:
pcplanetitstore@gmail.com

Puchong Tesco

Address
:
Lot No 5A, 1st Floor Tesco Hypermarket
Puchong, Selangor 47100

Copy and paste this link to show location.
http://goo.gl/maps/xlJft
Tel
:
03-80706648
Email
:
pcplanetitstore@gmail.com

Bangi Kipmall
Address
:
Lot 2.29, 2nd Flr Bangi Kipmall,
No,1 Jln Medan Bangi, Off Persiaran Kemajuan
Sek 6, 43650 Bdr Baru Bangi

Copy and paste this link to show location
http://goo.gl/maps/t7k4t
Tel
:
03-8912 2852
Email
:
pcplanetitstore@gmail.com

Ampang AeonBig
Address
:
Ampang Aeon Big


Lot F1.02, Jln Putra, Tmn Dagang Permai




68000 Ampang Selangor.



Copy and paste this link to show location.
http://goo.gl/maps/jgiUV
Tel
:
03-42969871
Email
:
pcplanetitstore@gmail.com
IMPORTANT!!
-Please read our Terms Condition before making a purchase. Please do not purchase if you are not agree with our Terms Condition.
-For International shipping please make a order and we will calculate the shipping charges and update to you.
-Receipt will only be given upon request only. You can download/print invoice in your buynow order.
---
By Poslaju, Parcel Services, Gdex, Citylink, kangaroo, Skynet, Airpak Express
Pos Laju - 1-3days depends on location.
Pos Malaysia Parcel Service - 5-7days depends on location.
Gdex, Citylink, Kangaroo, Skynet, Airpak Express - 1-3days depends on location.

We do not use sea parcel because this is taking too long for delivery. Optional sea parcel for to save shipping cost.
Shipping will be done on SAME DAY/NEXT DAY once payment have been make except 1st saturday, sunday public holiday (base on POS LAJU KL working day).

Please refer to our shipping method, you may request to change shipping method.

The cost of the postage is not just the cost of a stamp, it covers: Processing, packaging, materials and delivery to sorting office

In case if the shipping date falls on a holiday, we will be shipping the item on the following day. Shipping date will mainly base on POS MALAYSIA working day (KL).

We will always ensure that all items are wrap nicely or 100% sealed by original packaging before shipping. If the item is broken seal please check your item first before you sign or call us immediately.

Please leave us a good rating after you had received your item to let us ensure that you have been received your item in good condition. Thanks
Shipping Methods
Please make sure your shipping Address and Contact are Correct
Once payment has been received we will Pick Pack Ship the products according to the Ship Within" days". Please refer to the products you purchase.
All shipment will be carefully packed to avoid damage during the transit.
Shipment is traceable during delivery.
We Use Pos Laju / Pos Daftar to Ship our Products.
POS LAJU SHIPPING FEE
http://www.pos.com.my/pos/appl/fast_mail_rate.asp
Combine Shipping?
We allowed combine shipping
Lelong system automated combine shipping. For item not over 1kg only. Lets explain with an example:-
Buyer buys 3 items using the Shopping Cart:
Item A: Shipping fee RM8
Item B: Shipping fee RM20
Item C: Shipping fee RM12
System will pick up the most expensive Shipping fee, which is RM20 in this case, and add RM3 to each additional items.
In this example, the total shipping fee will be:
RM20 + RM3 + RM3
For light below 100g and heavy/big over 1kg product, We will not follow the system automated combine shipping. We will calculate the actual shipping fees and pm to you. Shipping charge will be depends on product weight and dimension. No combine shipping available for CPU SET, ATX CASING, PRINTER, MONITOR, SPEAKER, UPS, MOTHERBOARD, DISPLAY CARD, HDD AND MORE..........
Please contact for more info about combine shipping.
You are agree to the terms and conditions when you bidding/buy on this item.
1) Due to the dynamic nature of the computer industry, description may not reflect current technical information. Any typographical or photographic errors in the product specifications or errors in the pricing or offers are subject to correction. Product accuracy will be depends on the title or product model on title.
2) All confirmed order or paid order is not final. Our management will have the rights to cancel the order and refund even you had paid.
3) Please make payment within 3 days after confirmed an order. Buyer who has dishonored payment for 3 times will be blacklisted and reported to Lelong.
4) Please allow 1 to 3 working days to prepare the product delivery after payment. A confirmation email will be sent out with the tracking number.
5) If item is out of stock (this may happen occasionally as we listing more than hundred of items, it is hard for us to control our stock), we will contact you immediately for a refund or exchange, or wait for the new stock arrive. Anyway, we may replace some similar item should you agree. A last we will refund back your money should you wish not to change or wait for the item arrive.
6) We will check and do the best to make sure the item in good condition before send out. Any inquiries please contact us through email.
7) Prices, specifications, information and availability of products are subject to change without prior notice.
1) We accept return if item is defective upon received.
2) All items comes with warranty and official receipt. Anything can contact back seller.
3) Upon receiving the items, if there is any defect/damage, please email to notify us in writing or SMS within a day upon receiving the shipment. Otherwise NO defect/damage claim will be allowed.
4) Buyer shall bare on all courier charges if parcel was rejected or failed delivery by courier company.Transportations of goods and all costs incurred will be borne by the purchaser.
5) We will not accept return of product(s) that are been used, not compatible with your system configuration or damaged during shipment. Only manufacturer defect is accepted.
6) Shipping and handling charges, insurance and other fees are not refundable in any case. Please keep all packing material and documentation in the event of your equipment that has to be serviced, repaired or returned. The buyer holds the responsibility for the package until it arrives at our location.
7) Goods sold are not refundable or exchangeable.
8) The warranty may not apply or void if:
a) All warranty will be immediately invalidated if unauthorized repairs are made or attempted by unauthorized personnel or the documents have been altered in any way or made illegible or the model or production number on the product has been altered, deleted, removed or made illegible.
b) This warranty does not cover accident, misuse, incorrect line voltage, improper installation, transport damage, altered serial number, connection to non compatible hardware and the like.
c) This warranty does not cover customer self physical damage.
d) We shall not be liable for any indirect, special or consequential damage (including without limitation any loss of profits) arising from use of the product purchased or any breach of this warranty.
e) Defects caused by abuse or misuse of the product.
f) Transportations of goods and all costs incurred will be borne by the purchaser.
g) If customer is unable to provide the Proof of Purchase.
9) Seller will not responsible for lost and damaged during delivery by courier service. All claims of damage/lost in transit will inform the buyer if the claim is successful. However, buyer has the right to claim from the courier company.
10) PCPLANET IT STORE SDN BHD reserves all rights to changes without prior notification.
Average Product Rating
0.0 stars out of 5
| | | |
| --- | --- | --- |
| 5 star | | 0 |
| 4 star | | 0 |
| 3 star | | 0 |
| 2 star | | 0 |
| 1 star | | 0 |
Share your thoughts with others
Write a review
Only buyers who purchased the product may leave a review