MUST HAVE
 
[50% Off] RM31 for Hands-Free Magic Door Cover + Delivery within Peninsular M'sia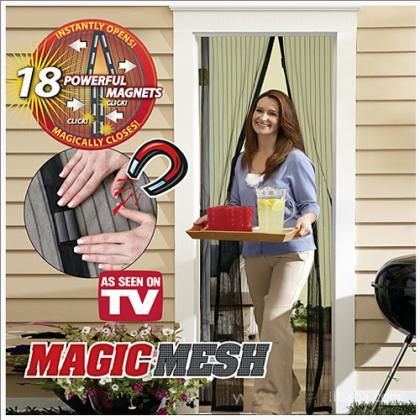 If you live in an area where the weather heats up, you will know how important it is to have a home that is well ventilated. However, you will also know that opening doors and windows can lead to an influx of bugs, such as mosquitoes and flies, into your home. One solution for this problem is screen doors, which provide your home with ventilation, without opening your house up to nasty bugs and other creepy crawlies.
However, screen doors still aren't perfect, and in particular they can be difficult if your hands are full and you can't open or close them. Now, the concept of a screen door has been taken one step further, with Magic Mesh. Here we review this product, and evaluate how effective it really is.
What is Magic Mesh?
This product takes the concept of a screen door and builds on it. It is composed of mesh and eighteen strategically placed magnets, that come together to snap the mesh shut after you have walked through it. According to the manufacturers, the main advantage of this product over a regular screen door is that you don't have to open or close it yourself, using your hands.
This is most useful if you have your hands full and can't open or shut a normal screen door.Magic Mesh is also useful for families with children, as children often forget to shut screen doors after themselves, leaving your house open and vulnerable to bugs. It also allows your dog or cat to freely enter or leave your home, without requiring that you leave a door open for them.
The manufacturers suggest that the main advantage of this product is that it can ensure that your home is well ventilated and kept at a comfortable temperature without allowing bugs or insects into your house, and without causing the inconvenience that a screen door is capable of. This product is not only useful for homes, and will fit all sized screen door frames, but can also be used for campers or pet enclosures.
A majority of people that have used Magic Mesh agree with the manufacturers, and have found the product to be very useful in their homes. This has led to this product rapidly becoming very popular, and a household name.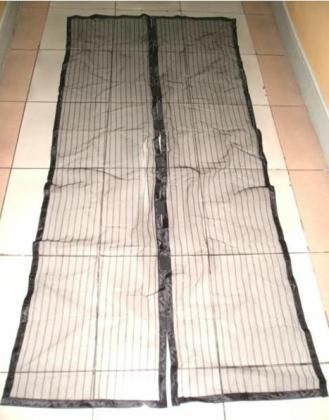 Features:
Keeps bugs out of your home
Lets people and pets enter and leave a room easily
Lightweight, easy to install
Lets fresh air in but keeps insects outsize
Measurement: 192cm Length X 100cm Total Width(50cm each panel width)
Material : Thick Polyester
Below video are for demo purpose only: