This webpage is best viewed at 1280 x 1024 Resolution
---
Models and variants:

* Note: Please select the model in [Option] drop-down menu when place an order.
| | |
| --- | --- |
| | 01. Black |
| | 02. Blue |
| | 03. Grey |
| | 04. Red |
| | 05. Silver |
---
Product Description:
Maglite® ML300L™ LED D-CELL FLASHLIGHT
Whether you're a professional using a flashlight for work or security, an outdoor enthusiast, or an occasional user wanting it for emergencies at home or on the road; the New Maglite® ML300L™ LED D-Cell flashlight is the Light For All Your Needs.
Multi-mode electronic switch

Advanced focus system (adjusts from spot to flood with less than 1/4 turn of the head)

Up to 524 Lumens

Up to 69 hrs on-time Eco Mode

4 Activity based function sets to choose from
Available modes:
Momentary

Full Power (Maximum Lumens)

Low Power (up to 143 Lumens: 2-Cell /130 Lumens: 3-Cell)

Eco Mode (a super power saving mode that yields up to 58 Lumens with greatly extended run-time)

Strobe
Specifications
Water-Resistant: Yes - IPX4

Drop Resistance: 1 m

Type: Full Size

Technology: LED

Lumens: 524 lm

Length: 9.125 in. 231.77 mm

Beam Distance: 366 Meters

Barrel Diameter: 1.5 in. 38.1 mm

Run Time High: 6h 30min

Run Time Low: 20h

Run Time Eco: 69h

Head Diameter: 2.25 in. 57 mm

Batteries: Not included

Battery Type: D Cell Alkaline

Battery Quantity: 2

Power Management: Yes

Weight With Batteries: 20 oz. 566 g

Rechargeable: No

Peak Beam Intensity: 33573cd
Special Features
4 Function Sets, Spot To Flood with less than 1/4 turn of the head., Eco Mode with extended run-time, The Light For All Your Needs, Ultra Bright
---
Warranty:
Ten Year Limited Warranty

Mag Instrument, Inc. (Mag) warrants to the original owner that this flashlight is free from defects in parts and workmanship for ten years from the date of first retail purchase. Mag or an authorized Mag Warranty Service Center will, free of charge, repair the flashlight or, at its option, replace a defective flashlight or component. (Mag does not warrant the future availability of any particular colors, and reserves the option to replace a custom flashlight with a standard flashlight.)

This warranty is in lieu of all other warranties and conditions, express or implied.

This warranty does not cover any of the following:
Battery exhaustion;

Battery leakage;

Lamp burnout;

Damage to or failure of the flashlight or any component thereof due to alteration, misuse, battery leakage or lack of maintenance.
The Mag Philosophy:
Mag Instrument is dedicated to the highest standards of integrity. We seek performance and a reputation reflecting the very best we can achieve.
Each Mag Instrument flashlight represents a culmination of more than 20 years of research, development and continuous state-of-the-art refinement in every precision feature. Mag Instrument is proud to be a U.S.A. Manufacturer.
We believe the spirit and character of the company is most clearly defined and expressed by our founder, owner and president Anthony Maglica. Each flashlight is a result of his obsession with fine engineering, craftsmanship and his commitment to perfection. An experimental machinist by training and a manufacturing innovator by practice, Mr. Maglica has guided his company's growth from a one-man machine shop in 1955 to an enterprise that employs over 800 dedicated employees today. But his work does not stop there. Mr. Maglica continues his commitment to quality by continually improving upon the product that bears his name.
Mag Instrument is proud to be a leader in the current renaissance in American manufacturing. Maglica himself, a fervent believer in the importance of manufacturing in the United States, insists that Mag remain a U.S.A. Manufacturer. He has dedicated himself to proving that American products can excel in the global marketplace by using technology to continually improve quality and reduce costs. Over the last two decades, Maglica's innovations have enabled Mag Instrument to offer consumers a consistently better value than the competition.
Seller Notes:
100% genuine products supplied by local authorized distributor.

We offer +1.5% insurance service to cover for lost & damage during transit. *Optional*

We selling Maglite products & Accessories through internet channel only.

Stock quantity appears in the sales posting may not reflects realtime stock status. If the quantity you wish to order more, please contact us, we can adjusting up the quantity. Some out of stock item or special item, you also can place a pre-order with us.

We do not reserved the stock unless you have clicked BuyNow and make your payment on time.

We accept Money transfer via banking system, Credit Card Payment Gateway & PayPal. Click here.
---
Photo(s) Gallery: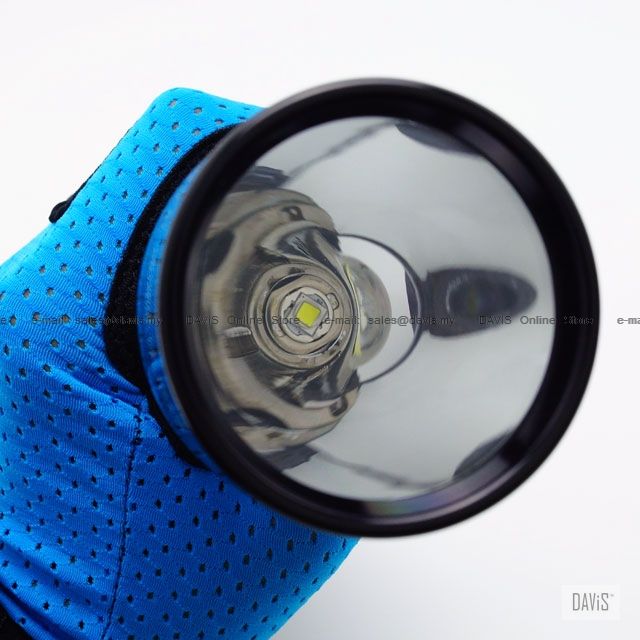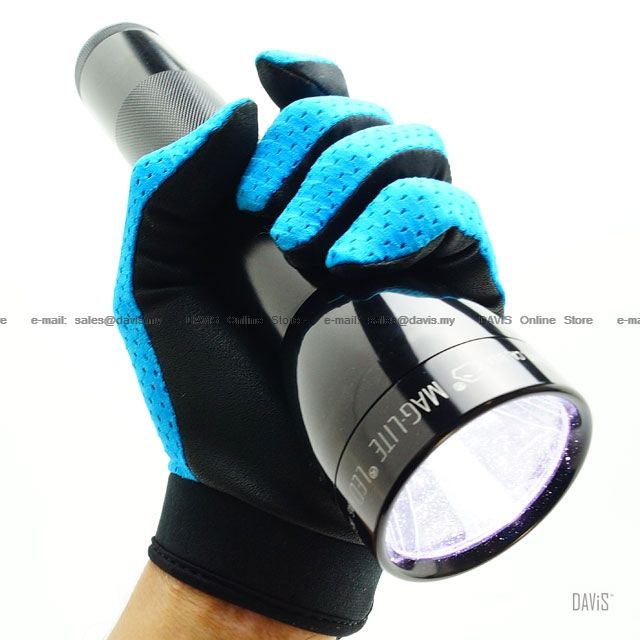 * All specifications and prices are subject to change without notice.