Item Specification
Product Description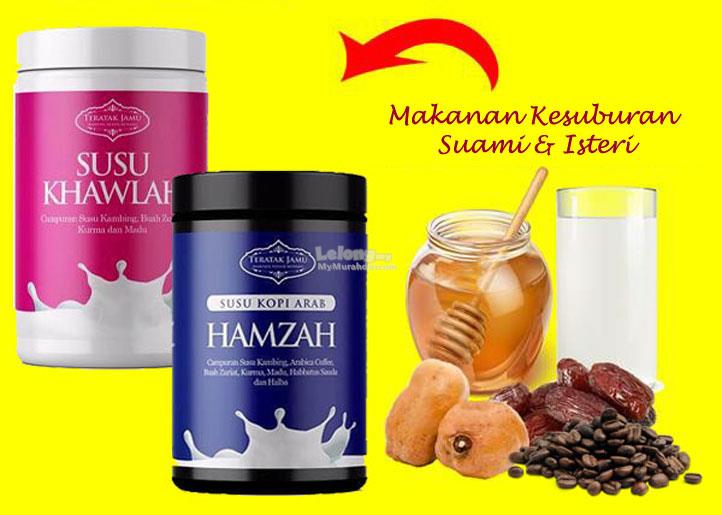 Anda & Pasangan Anda Mempunyai Masalah Untuk Mendapatkan Zuriat ?

Dah berikhtiar dengan SUSU BUAH ZURIAT KHAWLAH & SUSU KOPI ARAB HAMZAH ?

Bagi pasangan yg ber'TTC' mesti dah biasa dengarkan petua dan tips utk mudah hamil dgn mengamalkan susu kambing, buah zuriat, madu, kurma, habatussauda, halba dan macam-macam lagi. kan?
Alhamdulillah ramai yg dgn izin Allah berjaya hamil dgn mengamalkan petua-petua dan tips di atas dengan konsisten. Sebab bahan2 tersebut mmg terbukti bagus dan ada khasiat yg tinggi utk meningkatkan kesuburan suami isteri. Tapi haruslah diimani bahawa itu hanyalah asbab dan yg mengurniakan rezeki itu adalah hanya Allah swt. Kita hanya berikhtiar.


Cuma nak dapatkan dan nak menyediakan bahan-bahan ni agak susah, bagi yg dah mencuba tu mesti setujukan? Susah nak cari susu kambing segar di pasaran sekarang, kalau ade pun tak boleh beli banyak2 dan simpan sebab mudah rosak. Itu belum citer bau hamis die yg ramai tak tahan nak minum. Minum rebusan buah zuriat. Nampak mudah jer kan? Tapi sape yg dah try mesti setuju yg nak mendapatkan buah zuriat dah la susah, nak mengopeknya pun sgt-sgt mencabar dan kena rebus pulak sampai keluar warna mcm air teh.


Kami faham semua tu. Kami sudah membantu dan berinteraksi secara rapat dgn pasangan suami isteri yg sedang TTC ni sejak 2014 lagi, iaitu ketika Jamu Zuriat Yusof Zulaikha mula berada di pasaran sehingga sekarang. Ribuan pasangan sudah berjaya menimang zuriat sendiri dengan izin Allah, alhamdulillah. Kami selalu menggalakkan pelanggan-pelanggan kami utk berikhtiar juga dgn petua-petua dan doa-doa yg boleh diamalkan setiap hari. Ramai yg mengadu agak sukar utk mengamalkan petua2 tersebut atas kekangan masa untuk menyediakan bahan2nya.


Kami menghasilkan Susu Buah Zuriat KHAWLAH utk memudahkan anda mengamalkan dan mendapat khasiat dari bahan-bahan tersebut iaitu Susu Kambing, Buah Zuriat, Kurma dan Madu. Untuk menghilangkan bau hamis susu kambing, kami menambahkan perisa Vanilla yg sedap dan lazat. Dan serbuk buah zuriat yg kami gunakan adalah 100% dari buah zuriat asli yg diproses sendiri, tiada sebarang campuran atau sintetik. Susu ni boleh diamalkan sekali suami dan isteri.


Sebenarnya Susu Buah Zuriat Khawlah & Susu Kopi Hamzah sama khasiat cuma untuk Susu Kopi Hamzah ada tambahan arabica coffee & habatussauda untuk gandakan lagi kesuburan suami & rasa kafein. Sebab kebanyakkan suami lebih sukakan rasa kopi. Sebab tue sekarang ni, kami keluarkan Susu Kopi Hamzah untuk para suami.

Cara nak amalkan pun senang sangat..
Hanya bancuh 1 sachet dengan 150ml air suam dan kacau atau shake. Minum ketika perut kosong samaada pagi sebelum sarapan atau malam sebelum tidur. Jangan gunakan air yg terlalu panas utk mengelakkan dari khasiatnya hilang. Susu ini boleh diminum utk suami dan isteri. Lagi bagus diminum ketika masih suam.



1 botol mengandungi 20 sachet untuk kegunaan 20 hari

Siapa yg sesuai utk amalkan Susu Buah Zuriat Khawlah ini?

1 - Pasangan yg sedang berusaha utk hamil
2 - Pasangan yg merancang utk menambah zuriat
3 - Pasangan baru berkahwin dan nak segera hamil

Antara masalah yang berlaku ialah :

1) Period Tak Teratur
2) Senggugut
3) Keputihan
4) Endosmetriosis/Ademyosis
5) PCOS
6) Fibroid/Cyst
7) Gugur
8) Peranakan Lemah
9) Tiub Fallopio Tersumbat
10) Peranakan Luar Rahim
11) Sperma (Air Mani Cair)
12) Mati Pucuk

InsyaAllah Susu ini dapat membantu suami isteri yang mempunyai masalah sukar hamil..
Sudahkah anda berikhtiar dengan petua moden ni?
Tiada bau hamis.
Senang sgt nak amal, koyak sachet dan bancuh dengan air suam.
Suami isteri boleh minum setiap pagi.
Sedap - Tak Hamis - Mudah Diamalkan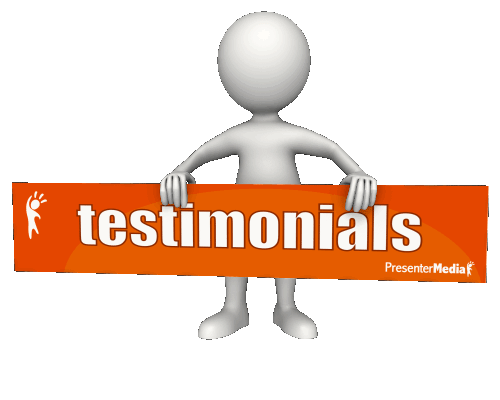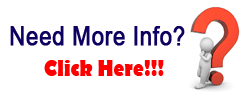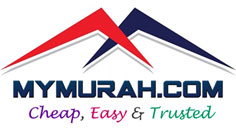 • Postage by POSLAJU only around Malaysia. Take 1-5 working days to deliver depend on location.
• Postage on Sunday, Tuesday & Thursday at 12.00 pm every week... 3 X weekly.
• The information of the item is CONFIDENTIAL and INVISIBLE

Last Updated @ 5/31/2018 2:45:00 AM
Please buy with confident. Trusted seller with registered company.
Buy with confidence
| | | | |
| --- | --- | --- | --- |
| Buyer | Item ID | Date | Ratings |
| dr**** | 193431285 | 7/12/2018 8:19:00 PM | - |
| za**** | 201828672 | 7/12/2018 6:44:00 AM | Fast services and item pack in good condition. |
| sh**** | 200519221 | 7/4/2018 4:40:00 PM | Item received |
| ki**** | 191343065 | 6/27/2018 2:15:00 PM | best seller |
| ro**** | 197889693 | 6/26/2018 8:51:00 PM | Very Fast Delivery. Recommended To All. Will repeatedly soon |
| ri**** | 194852722 | 6/8/2018 4:10:00 PM | Fast response, delivery.. Will trade again 👍 |
| sy**** | 191343065 | 6/1/2018 5:05:00 PM | - |
| sy**** | 198018254 | 6/1/2018 5:05:00 PM | - |









---
Postage on Sunday , Tuesday and Thursday at 1.00 pm every week by POSLaju around Malaysia
Questions & Answers
Do you have any questions to ask merchant about this product
Ask Seller
| | | |
| --- | --- | --- |
| 5 star | | 0 |
| 4 star | | 0 |
| 3 star | | 0 |
| 2 star | | 0 |
| 1 star | | 0 |
Share your thoughts with others
Write a review
Only buyers who purchased the product may leave a review