Now Foods VitaminB12 Methyl B-12,
1000 mcg, 100 Lozenges (Cheawable)
- Supports Cognitive Function
Vitamin B-12 is a water soluble vitamin necessary for the maintenance of a healthy nervous system and for the
metabolic utilization of fats and proteins. Vitamin B-12 is also essential for the synthesis of DNA during cell division
and therefore is especially important for rapidly multiplying cells, such as blood cells. In addition, adequate intake
of vitamin B-12, along with folic acid and vitamin B-6, encourages healthy serum homocysteine levels, thereby
supporting cardiovascular health. Because vitamin B-12 is found predominantly in animal products, strict vegetarians
are at risk of developing vitamin B-12 deficiency and may benefit from supplementation.
As a dietary supplement, take 1 lozenge 1 to 2 times daily. Chew lozenge or hold in mouth until dissolved and swallow.
Consider taking this product in combination with NOW B-Complex, Folic Acid, B-6 and TMG.
Fructose, sorbitol, cellulose, stearic acid (vegetable source), citric acid, natural flavors and magnesium stearate
Contains no salt, yeast, wheat, gluten, soy, milk, egg or shellfish.
Vegetarian/vegan product.
Do not eat freshness packet. Keep in bottle.
Store in a cool, dry place.
Handling And Shipping
All order will be ship within 24 hours working day by using Poslaju and
Tracking number will be updated in the Lelong shipment confirmation.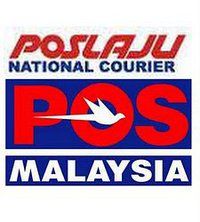 Combine Shipping Allow - Buy more to save on shipping cost
Available via
Whatsapp
,
Wechat
,
Viber
& SMS
019-7501088
Sabrina~
(Sorry No Calls... TQ)