Mini Fan Portable Super USB Cooler Cooling mini Fan for Android Smartphone
 Features:
Mini portable USB phone fan,you can put it on your pockets,very convenient.
Motor revolutions 16000 turn 
This product uses mini ultra-quiet high-speed motor  stong wind.
Eco-friendly TPU silicon material,fan edge smoothing,safe and durable.
Note
This mini fan Only supports OTG  Android mobile phone use.
Before buying,please confirm your phone have OTG function.
Using:
1.Assemble the fan.
2.Insert the USB interface into the mobile power supply.
3.Take out Micro 5Pin Connector.
4.The Micro 5Pin insert OTG function of mobile phone interface.
Warning:
1.Fan is the overall design,don't bend.
2.Fan motor sealed,please don't artificial damage.
Package Include:
1 x Mini fan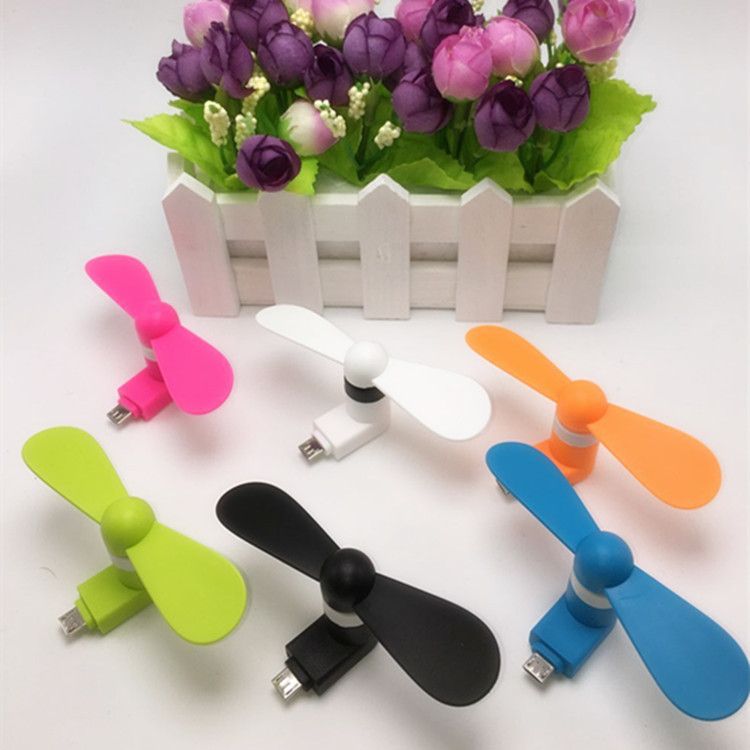 2 in 1 Mini Fan  - Micro Usb + Apple Lightning
Available Colors :- White, Blue, Pink, Black, Green, White?
Suitable for Apple Iphone / Ipad + Android Phones using Micro Usb Connector