Product ID : 199265016
Brand : K1 media
Model / SKU : High performance K1 filter media (White) - 200
Conditions :

New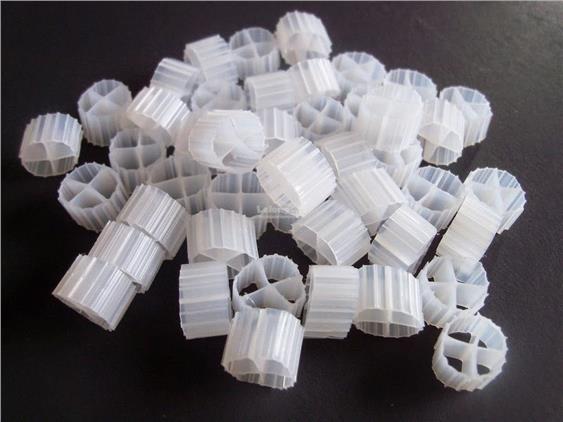 High performance K1 filter media (White) - 200g
Features ;
K1 media - Diameter 10 mm
Auto self cleaning
No maintenance required , No need to wash
Massively increase bio-load of filtration to allow more fish to be kept/feeding.
Rapidly remove Ammonia and Nitrite
Applicable for Marine, Freshwater or Pond use
How it works
Unlike traditional filtration media which bacteria is colonies inside the stationary media. The K1 filter media allow bacteira to be able to colonies inside the media itself and allow fresh bacteria to be able to colonise itself constantly on the filter media. Maturing the K1 Media bio-media is important because a delicate eco-system is naturally developing for the bacteria involved in the nitrification process. K1 Media provides the maximum active surface area for the bacteria to colonise, more than other types of static media. It is this process which removes harmful ammonia and nitrite from the water.
How it is different comparing to other filter media
As the K1 Media moves within the filter, it causes the old dead bacteria on the outside to be displaced. This makes space for new younger heavier feeding bacteria to rapidly colonise. Within the wheel is a protected surface which enables colonies of bacteria to naturally follow their lifecycle, of maturing, dying and then fueling the latter stages of the nitrification cycle. K1 Media has been designed to provide the best possible habitat for both young and mature beneficial bacterial colonies.
What is meant by 'self cleaning'?
Unlike foam, matting, or other forms of static filtration media, the K1 Media is designed to move freely within your filter. The constant chaotic movement of the air from your pump, causes the media to self clean and thus requires no maintenance. This allows the filter to reach optimum effectiveness without the disturbance of periodic cleaning, avoiding unnecessary loss of bacteria within the filter. 50 Litres of K1 media will handle up to 250 grammes of food per day and for K3, 225 grammes of food per day. For retrofit of existing filters, K3 media is the most suitable due to its larger size and ease of control.

How to i use it ?
You can use the K1 media iin traditional sump or fluidise the filter media by mean of air stone or pump. There are many simple DIY method that is available to customize on it's use as well.
For more information, please visit ; www.myaquariumshops.com

Last Updated @ 1/1/2018 9:57:36 PM

Recent Transactions
st****
moving bed biological filter K1 filter media - 200g
al****
moving bed biological filter K1 filter media - 200g




















---
Upon receipt of both your order and confirmation of payment, your order will be quickly priocess and packed ready for shipping to be handed over to the courier company. Please note that the processing time for your order is 3 -5 working day.

The courier company will then take 1-3 working days to deliver your goods to you.
Delivery Hiccup Scenario
Though it rarely ever happens but once in a blue moon, sometimes there could be a delay by the courier company. Don't panic, one of the many causes could be:-
1. Incorrect mailing address / handphone number.
2. Receipient not contactable / nobody around.
3. Courier company delay / technical error.
4. Unforseen circumstances.
In any case, simply let us know by giving your order details to us and we will help you look into the matter.
Average Product Rating
0.0 stars out of 5
| | | |
| --- | --- | --- |
| 5 star | | 0 |
| 4 star | | 0 |
| 3 star | | 0 |
| 2 star | | 0 |
| 1 star | | 0 |
Share your thoughts with others
Write a review
Only buyers who purchased the product may leave a review