NACON™ launches new officially licenced controller for PlayStation®4
Following the success of the Revolution Pro controller, which has sold over 250,000 units since December 2016, the evolved controller offers even more possibilities and a new level of performance.
Constantly listening to its community of players and eSports partners, NACON™'s team have been working hard to satisfy their requests with improvements and new technical features.
The Revolution Pro Controller 2 will include, among other new features, manual configuration of the four shortcut buttons – for instant adjustments, customisation of the left stick in addition to the right, plus the ability to set the directional pad with 4 or 8 directions.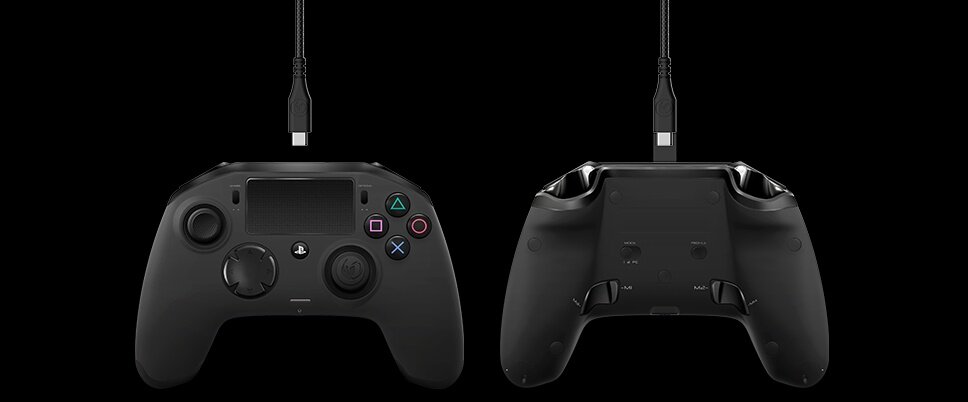 Revolution Pro Controller 2: The eSports accurate controller is back and better than ever!
In addition to the above features, the Revolution Pro Controller 2 is fully PC compatible* and equipped with a new USB Type-C wired connection for a simpler and safer use of the controller.
The Revolution Pro Controller 2 will be released in the course of summer 2017 under the NACON™ peripherals brand throughout Europe, Africa, Middle East, Russia, India & Oceania.
More information about the Revolution Pro Controller 2 will be unveiled soon.

Last Updated @ 7/3/2018 4:05:35 PM