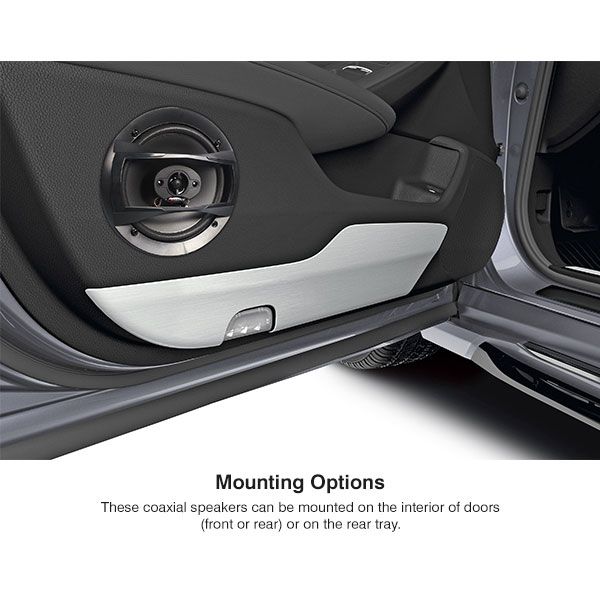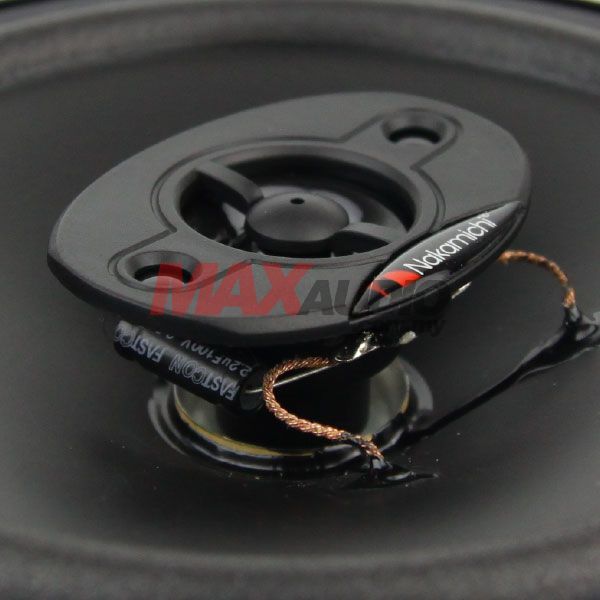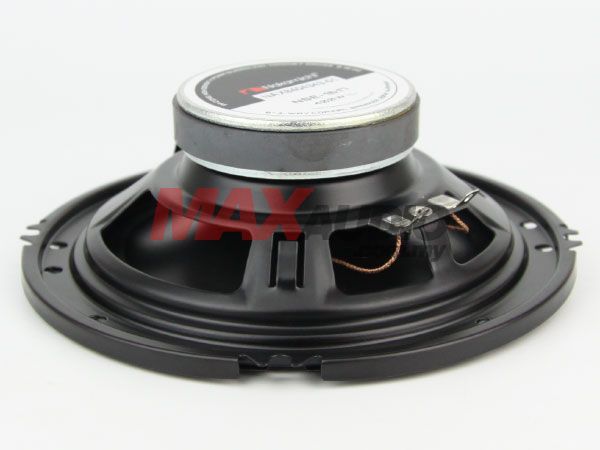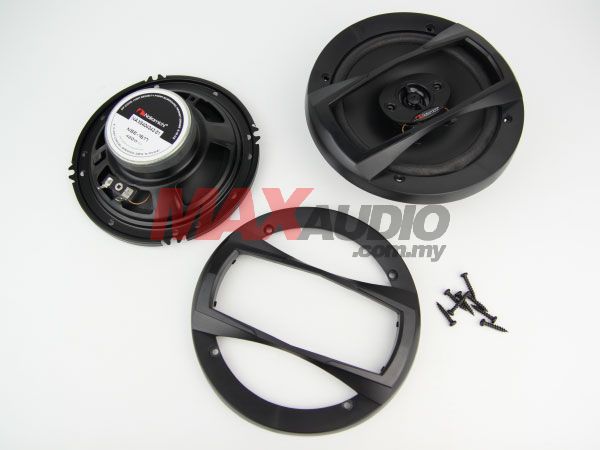 NAKAMICHI NSE-1617 6.5" 4-Way 20W RMS 400W Car Audio Coaxial Speaker Set
Looking to upgrade your car audio quality? Well, look no further as we introduce to you this brand new 6" NAKAMICHI car speaker for a richer and fuller detailed sound that will leave you spellbound and satisfied. Guaranteed to enhance the music quality in your car, NAKAMICHI NSE-1617 is not just any speaker. It is a 4-way 400W coaxial speaker and your purchase comes in pairs.
These speakers produce frequencies as low as 85 Hz which can go all the way up to 20,000 Hz. Made from the latest technology, these 4-way 400W coaxial speakers are sold in pairs. With this pair of coaxial speakers, you can decide if you want them installed on the front or rear door of your car or mounted on the rear tray. Thinking of mounting the coaxial speakers in both front and rear doors as well as on the rear tray? No problem, simply change the quantity to THREE upon purchase.
NAKAMICHI is known for accelerating high performance and have become synonymous for rock solid audio. These speakers, like all other NAKAMICHI products, are designed for a universal appeal and look great. Replace those dime store originals with a pair of quality speakers now. These speakers come brand new with a 2-year warranty for your absolute peace of mind. Hit the gas and have a fun-filled journey!
Features:
100% Original Product

Brand: NAKAMICHI

Model: NSE-1617

6.5" (15.8cm) 4-way coaxial speaker

Sold in pairs

400 watts

85 Hz—20 kHz frequency response

Can be mount on door (front or rear) or mount on rear tray

Shallow mounting installation

1 Year Warranty

Weight: 5Kg
Specifications:
Speaker type: 6" (15.8cm) 4-way

Mounting depth: >1.8" (45mm)

N-power: 20 watts

Peak power: 400 watts

Sensitivity (db/W/m): 86±3db

Frequency response: 85-20K Hz

Impedance: 4 ohms

Voice coil: ASV 25.5mm

Magnet mass: 5.15 Oz (146g)