Neocell, Super Collagen + C, Type 1 & 3, 6,000 mg,
250 Tablets (Made In USA)
6,000 mg Collagen Type 1 &3

Hair, Skin, Nails, Joints, & Bones

Clinically Tested NeoCell Collagen

92% had Increased Skin Hydration†
Collagen is a complex structural protein that maintains strength and flexibility throughout the body.
As we age, collagen depletion can lead to common signs of aging in the skin, hair, nails, muscles,
tendons, ligaments, and bones. Super Collagen contains clinically studied BioActive NeoCell
Collagen which supports healthy collagen formation throughout the body. Using NeoCell's
technologically advanced hydrolyzation process, large collagen molecules are enzymatically
hydrolyzed into small peptides that are both bioavailable and bioactive in the body.
Clinical Results:

NeoCell Collagen has been shown to increase skin hydration by an average of
21% and up to 50%, with 92% of test subjects experiencing increased skin hydration and 60%
experiencing firmer, softer skin.†
†Based on NeoCell Collagen 2014 study
Take six (6) tablets daily. For maximum absorption, take on an empty stomach.
May contain vegetable magnesium stearate.
Does Not Contain:

Gluten, soy, wheat, lactose, starch, yeast, or artificial flavors.
Allergy Warning:

May contain trace amounts of naturally occurring sulfite residue.
Keep out of reach of children. As with any supplement, if you are pregnant, nursing or have a medical condition, consult your doctor before using this product.
Collagen Type 1&3 Benefits:*
Provides specific amino acids necessary to replenishing the body's collagen supply Helps minimize fine lines & wrinkles, and improves elasticity in the skin Builds and supports bone matrix Corrects weak, broken, split and damaged nail beds Thickens fine hair, adds body and slows down hair loss Repairs connective tissues for improved elasticity; improves circulation; promotes wound healing Glycine builds lean muscle to help burn fat while you sleep
Collagen supplementation is one of the most fundamental things a person can do to prevent premature aging and promote youthful vitality. Understanding Collagen begins with knowing that it is truly the glue that holds the body together; it is the building block for all our body's major systems.
Although abundant in our youth, the body's natural Collagen production typically slows at a rate of 1.5% per year after the age of 25. As this collagen production slows, the collagen fibers in the body become brittle and begin to break down resulting in many of the tell- tale signs of aging, such as loose, flaccid skin, wrinkles, ligament and tendon injuries and osteoarthritis. Super Collagen+C™ utilizes Collagen Types 1&3, which is 90% of the body's total collagen supply and the main collagen constituents in the skin, hair, nails, ligaments, tendons, bones and muscles.*
Super Collagen™ 1&3 is composed of nineteen amino acids and is a rich source of glycine, proline, alanine, and hydroxyproline.
Once taken orally, it can produce peptides that stimulate fibroblast cells to produce and reorganize new collagen fibers which, upon bundling, can build the mechanical strength of the connective tissues and strengthen the extracellular matrix.*
Super Collagen'sTM Advanced Bioavailability
Super Collagen+C™ uses an advanced enzymatic hydrolyzation process to break the large collagen molecules into low molecular-weight peptides that are both bioavailable and bioactive in the body. Super Collagen+C™ contains hydroxypro- line and hydroxylysine, two amino acids specific to Collagen. These are not regularly found in amino acid supplements and are especially important to collagen production. Collagen +C™ genetically parallels the amino acid structure of the body's collagen and its been shown that persons taking hydrolyzed Collagen Type 1&3 will experience 90% absorption into the blood stream where cellular changes occur. *
Available in 3 di erent, bioavailable delivery systems: powder, tablets and liquid. Super Collagen+C™ tablets and Super Collagen+C™ Pomegranate Liquid are formulated with Vitamin C, which is ly
essential to collagen formation. Super Collagen™ powder is water-soluble, neutral tasting, and mixes easily with water or juice - juice containing Vitamin C, or other Vitamin C supplements are highly recommended.
The Diference Between Collagen Type 1&3 and Collagen Type 2:
Scientific studies show that more than 90% of the collagen found in the body is Collagen Type 1&3. The protein composition consists of nineteen amino acids responsible for the growth and maintenance of the body with unusually high percentages of glycine, proline, and hydroxyproline, which are all found in the skin and muscle. Collagen Type 2 protein consists of eighteen amino acids, which amino acid profiles parallel the profile of the joint cartilage. Collagen Type 1&3 and Collagen Type 2 should not be combined due the types having di erent amino acid profiles. If taken together, the two proteins will bind and form a complete protein and the body will not recognize it as collagen. It is recommended that if you want to take both sources of collagen protein, it should be done at least an hour apart.*
*These statements have not been evaluated by the Food and Drug Administration. This product is not intended to diagnose, treat, cure or prevent any disease.
Handling And Shipping
All order will be ship within 24 hours working day by using Poslaju and
Tracking number will be updated in the Lelong shipment confirmation.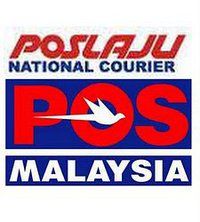 Combine Shipping Allow - Buy more to save on shipping cost
Available via
Whatsapp
,
Wechat
,
Viber
& SMS
019-7501088
Sabrina~
(Sorry No Calls... TQ)

Last Updated @ 3/25/2017 1:17:25 AM