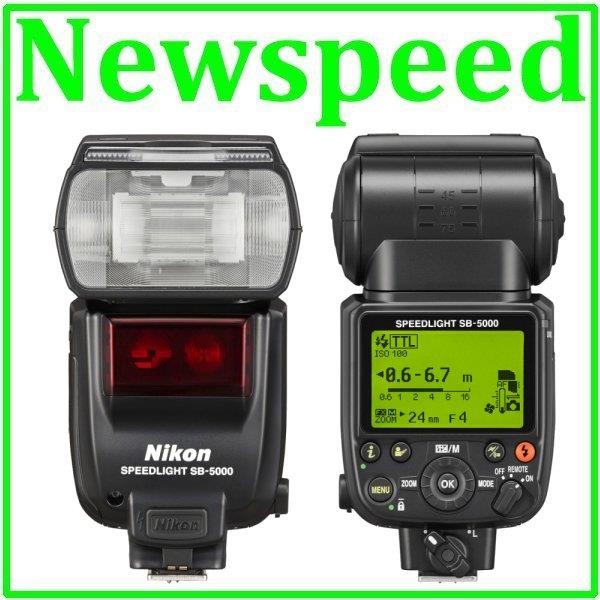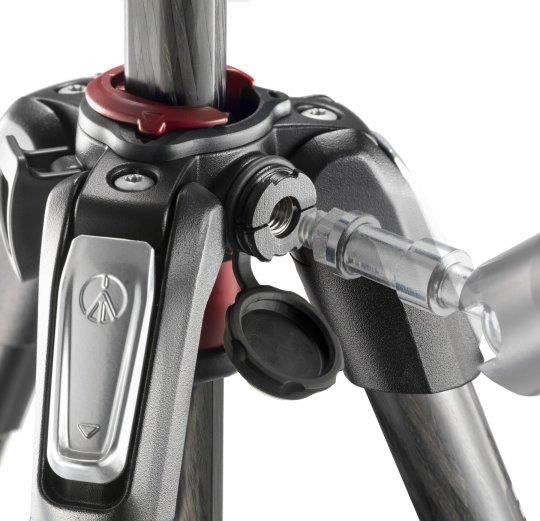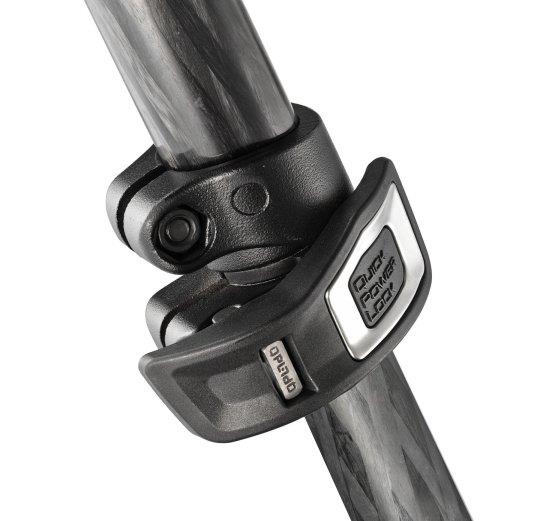 In compliance with the Restricted Movement Order, we will close from 18 March to 28 Apr 2020
All order will be arrange on Monday, Wednesday and Friday.
Professional Online Seller since 2004, over 10,000 Happy Customer
03-61406188 / 017-2216188
CAMERA VALLEY
B-10-1, GIZA MALL, JLN PJU5/14, KOTA DAMANSARA,
47810 PETALING JAYA, SELANGOR.
Nikon SB-5000 AF Speedlight Flash Light
Warranty: 1 Year Nikon Malaysia
Content: Nikon SB-5000 AF Speedlight, Diffusion Dome, Speedlight Stand, Fluorescent Filter, Incandescent Filter, Soft Case.
Product Description:
Radio Control Advanced Wireless Lighting
Cooling System for 100 Consecutive Shots
Compatible with Nikon i-TTL
Guide Number: 113' at ISO 100 and 35mm
Nikon has reimagined both on- and off-camera lighting with the SB-5000 AF Speedlight, which brings revolutionary radio control to the Creative Lighting System with Advanced Wireless Lighting and comes equipped with a world's first shoe-mounted flash cooling system that enables up to 100 consecutive full-power flashes. These features alone are enough to put it at the top of the speedlight heap, but the SB-5000 doesn't rest and provides a powerful guide number of 113' at ISO 100 and 35mm while also shrinking in overall size compared to its predecessors.
Of course, the SB-5000 AF Speedlight is fully compatible with Nikon's i-TTL automatic exposure system found in a majority of their cameras for fast, accurate operation. Along with this, the radio control implemented in the SB-5000 requires a compatible DSLR using the WR-A10 Wireless Remote Adapter and WR-R10 Wireless Remote Controller in order to fully realize the power of the system. This enables the camera and flash to wirelessly control up to 6 groups of flashes from up to 98' away, without requiring any line of sight. Also, the SB-5000 and the radio system are fully compatible with the existing optical triggering method of older units and can even be mixed and matched for maximum versatility.
Designed for reliability as well as versatility, the innovative built-in cooling system of the SB-5000 is a first for shoe-mounted flashes. It vents heat quickly and efficiently, allowing you to fire up to 100 consecutive full power flashes without issue. It also means that the flash can be made smaller without compromising performance. This new design also ensures speedy and intuitive operation, implementing an Info button for fast access to some of your most commonly used settings.
As a standard flash the SB-5000 will not disappoint, providing a wide ranging zoom head of 24-200mm which can be extended down to 14mm with use of the built-in diffusion panel. The head will also tilt from -7 to +90° and rotate left and right 180° for complete bounce capabilities. Full sync mode support is available with slow, high-speed, 1st and 2nd curtain options.
In addition to this, the flash has a quick recycle time of 1.8-2.6 seconds and runs on 4 AA batteries. It can be powered by select external Battery Packs. A PC terminal can be found on the SB-5000 for further triggering options and it comes with a stand, diffusion dome, fluorescent and incandescent filters, and a soft case.
Radio control Advanced Wireless Lighting when used with a D5 or D500 DSLR equipped with WR-R10 Wireless Remote Controller and WR-A10 Wireless Remote Adapter
Radio triggering range of 98' with no line-of-sight requirement and with control over 6 groups of flashes
Shoe-mount flash cooling system with a heat-shedding design enables over 100 bursts at full output without overheating
Guide number of 113' at ISO 100 and 35mm or 180' at ISO 100 and 200mm
Coverage of 14-24mm in FX when using built-in wide-angle diffusion panel
Manual power output from 1/1 to 1/256
Light distribution angle is automatically adjustable to the camera's image area in both FX and DX formats with standard, even, and center-weighted options
Wireless Commander TTL capabilities with both optical and radio trigger options
Commander Mode to set up optical wireless flashes in 3 groups and in one of 4 channels
Control and mix optical and radio flashes
Backlit rear LCD panel
Customize settings with Unified Flash Control and a personal computer with version 2.23 or later of Nikon's Camera Control Pro 2 software installed
Flash head tilts with click-stops at -7°, 0°, 45 °, 60°, 75°, and 90°
Flash head rotates left and right with click-stops at 0°, 30°, 60°, 75°, 90°, 120°, 150°, and 180°
Flash exposure compensation from -3 to +3 EV in 1/3 EV steps
Info button for fast access to commonly adjusted settings
Works with SK-6 Power Bracket Unit and SD-9 High-Performance Battery Pack
Flash-ready indicator lights
Flash duration of 1/980 to 1/30,820 second depending on output setting
AF-assist light, modeling illuminator, monitor pre-flashes, and test firing settings
Automatic color filter detection for adjusting the camera's color temperature settings
Firmware can be updated through camera
Specification:
Mount
Shoe
Guide No.
113.19' (34.5 m) ISO100 at 35 mm position
180.45' (55 m) ISO100 at 200 mm position
Exposure Control
Manual, i-TTL
Angle of Coverage
84° - 12°
Wide-Angle Adapter: 114° - 84°
Vari-Power
1/1 - 1/256
Bounce Head
-7° to +90°
Swivel Head
360°
Coverage
14 mm - 200 mm (Full frame)
Zoom Head
Full frame: 24 mm - 200 mm
Off Camera Terminal
PC
Recycle Time
Approximately 1.8 - 2.6 seconds
Flash Duration
1/980 - 1/30820 sec
Flash-ready Indicator
Yes
Compensation
-3 EV to +3 EV (in 1/3 EV steps)
Wireless Operation
Method: RF
Distance: Up to 98.43' / 30 m
Mode: Commander, Slave
Method: Optical pulse
Distance: Up to 32.81' / 10 m
Mode: Commander, Slave
Wireless Communication Channels
4 Channels
Wireless Groups
6 Groups
Power Source
4x AA Alkaline, Rechargeable NiMH Batteries
Dimensions (WxHxD)
2.9 x 5.4 x 4.1" / 73.0 x 137.0 x 103.5 mm
Weight
14.82 oz / 420 g
* Specification subject to change without prior notice.




















---
100% SAFE WITH NEWSPEED STORE
WE HAVE OVER 10000+ HAPPY CUSTOMER ONLINE
Easy Transaction, 3 Step Only:
1. ORDER
2. PAYMENT
3. EMAIL DETAILS TO US newspeedstore@gmail.com
IMPORTANT!!
AFTER you had made the payment, please email us your payment slip together with the following details to speed up delivery:

1. Order ID / Item number:
2. Date of Payment:
3. Total Amount Paid:
4. Method of payment (ATM Deposit/Transfer/Counter/InterBank Transfer / Credit card... etc):
5. Items purchased:
6. Name and delivery address:
7. Telephone:
*Tips for fast and easy payment recognition: You may add few cents in your payment,
Example: Instead of RM550, pay RM550.02, RM550.34 this way we can easily know this is your payment.
3. Credit Card Payment :
Card payment subject to credit card surcharge.
Easy Payment / Installment available at our retail shop.
100% SAFE WITH NEWSPEED STORE
WE HAVE OVER 10000+ HAPPY CUSTOMER ONLINE
Poslaju / Courier Delivery:
- We had sent thousands of parcel all over the world, and we provide good packing as you may read our customer feedback.
- For defective on arrival (D.O.A) items, we provide 1 to 1 exchange, but subject to official report from Poslaju / Courier.
- Your items will be ship out around 1-3 working days for ready stock items, 5-10 days for Pre-order items.
- Shipping charges are clearly stated in item page.
- Shipping charges are not refundable.
If you do not agree our terms and conditions, please do not bid. No cancellation of bid is allowed.
Please contact us to resolve any question before bidding. You should understand that your bid is a contract, if you win the bid for this item, you have to proceed to purchase this item.
Non-Paying Bidder / Joy bidder will be reported to lelong and will be blacklisted.
-Winner will received email from lelong after auction closed, payment info is included in the email. Please made payment within 2 days.
-If winner did not pay within 3 days we reserve the right to cancel the deal and resell the item without prior notice.
-As we are selling all over the world, if an item was out of stock, we may replace with a similar or same value item to buyer or refund.
-Non-Paying Bidder will be blacklisted, to remove from blacklist RM20 admin fees apply.
- Buyer pay postage for returning faulty item. Item returned and found not to be defective will be returned at buyers expenses.
-Item sold are not refundable and not exchangeable for Auction Item.
-Shipping charges are not refundable.
-We do not cover lost or damage during shipment. It will fall under Poslaju / Courier compensation, up to maximum value determined by Poslaju / Courier.
-For full insurance coverage, please add 2.15% of total sum insured, please email us if you need to buy insurance.
-Warranty start from the date of delivery.
-Most accessories do not cover under warranty.
-Feature and Specifications are for reference only.
-Lens and High end model are back to back order basis, item delivery may take 5-10 working days.
-Specifications are subject to change without notice. We are not responsible for any change of specifications and design by the manufacturer.
-Water immerse / leakage was not cover under warranty even for waterproof item.
-All pictures/colors are for illustration only, unless otherwise specified.
We offer professional, affordable solution of photograpghy equipment in the market through both online and retail channel which youll hardly find in the market!
We ensure that all our customers will get the best service from us.

We wont serve customers with attitude of "because-this-is-my-job" Well make sure customers will feel comfortable throughout their shopping. If they require our assistance during their shopping, well provide them the best support they can find online.
7 Days Return Policy
The returned goods / products should be in the original condition. If the goods / products has been used or found to be damaged by the user, there will not be any exchange / refund. All decision on all question relating to complaints as to defects either of workmanship or material shall be final and conclusive and the purchaser shall agree to abide by such decision. We will also not be responsible if your shipment is lost during the return transit.
Warranty Policy
Warranty
Warranty
All equipment sold are warranted solely by the manufacturer/distributor. All items requiring repair should be sent to the manufacturer/distributor directly for service.
Best Effort Service
All equipment sold by us, if customer need us to send for warranty service, customer have to pay transport charges send to manufacturer/distributor. All cost incurs have to be pay by customer.
We always provide the best and fastest service as we can as in line with our Best Effort Service, but the waiting period is depending on different service centre, we do not guarantee how fast it can be done.
Remark:
Accessories are not cover by warranty, including battery, charger, ac adapter, all types of cables, flash tube, modelling lamp and locking mechanism.

Wear and tear, breakage, firmware, software and any inappropriate usage are not cover under warranty.
We are not liable if the manufacturer/distributor fails to perform warranty service.
We will not be responsible for any consequential, lost or incidental damage resulting from the sale or use of any merchandise purchased from us.
Others:
All products once registered online, it is not available for exchange, must send for warranty.
DJI products once activated, it is not applicable for exchange and return, it must send for warranty service.
All decision on all question relating to complaints as to defects either of workmanship or material shall be final and conclusive and the purchaser shall agree to abide by such decision.
If you have any doubts / suggestions / comments about us, our products or our site, do not hestitate to contact us! We can be contacted through newspeedstore@gmail.com
Average Product Rating
0.0 stars out of 5
| | | |
| --- | --- | --- |
| 5 star | | 0 |
| 4 star | | 0 |
| 3 star | | 0 |
| 2 star | | 0 |
| 1 star | | 0 |
Share your thoughts with others
Write a review
Only buyers who purchased the product may leave a review