Life Flo Health, Organic Pure Rosehip Seed Oil,
Skin Care, Cold Pressed (30 ml)
A rich, amber colored oil from the ripened fruit of the rose known as hips. Contains natural
Retinol Acid (Vitamin A) and is well sought after for helping to replenish and restore mature or
Apply 2-3 drops onto fingertips and massage into cleansed, dry skin. Also can be used as a
general body oil or a nourishing hair and scalp massage.
Organic rosa mosqueta (rose hip) seed oil (99%), tocopherol (vitamin E) antioxidant to
preserve the freshness of the oil.
Benefits of Life Flo Pure Rosehip Seed Oil
Trans-retinoic acid, a natural form of vitamin A present in rose hip seed oil can be used to
reduce the depth of wrinkles, fade fine lines, and lighten age spots. Unlike many other
therapeutic oils used for this same purpose, rose hip seed oil is light-weight and non-greasy,
making it ideal for those who want flawless skin without the appearance of an oily complexion.
High concentrations of essential fatty acids present in rose hip seed oil work to improve skin's
strength and elasticity. When used as part of a daily skin care regiment, this amazing oil can
help to prevent the appearance of stretch marks due to pregnancy, weight gain, or pubescent
growth spurts. For those who want to reduce the severity of existing stretch marks, rose hip
seed oil can help with that as well.
In a similar fashion to collagen treatments, the trans-retinoic acid in rose hip seed oil delivers
a natural boost to the regenerative ability of your skin cells. When applied twice daily to scars,
rose hip seed oil can actually help your body to repair these unsightly marks. For small or
older scars, results may be noticeable within the first couple of weeks after treatment begins.
For newer or more prominent scarring, healing may take several months.
Rose hip seed oil is packed full of essential fatty acids that our skin needs to stay healthy and
strong. Because our bodies don't produce EFAs for themselves, these fats must be consumed
or absorbed through our skin. Rose hip seed oil is fast-absorbing and leaves little or no
residue, making it ideal for healing dry, itchy skin caused by poor diet, skin allergies, chemical
exposure, or other damaging environmental factors.
5. Soothe Redness and Irritation
Naturally-occurring linoleic acid in rose hip seed oil has been found to possess anti-
inflammatory properties which may help to heal and soothe damaged or dilated capillaries
which cause redness in fair-skinned individuals. For those suffering from rosacea and acne,
careful application of rose hip seed oil has been used as an effective treatment in some cases.
In addition to all of its other health-promoting qualities, rose hip seed oil is moderately
astringent. When used as a moisturizing cleanser, rose hip seed oil will not only keep skin soft
and supple, it can also be used to cleanse pores of dirt and dead skin cells. Try applying rose
hip seed moisturizer with a microfiber cloth for even better results.
Brittle finger and toe nails are not only unsightly, they are also more prone to fungal infection.
Topical creams formulated to treat such ailments and generally slow-working, expensive, and
full of chemicals which are fairly repulsive to those committed to the all-natural lifestyle. The
same essential fatty acids in rose hip seed oil which improve skin tone and quality can also be
used to moisturize and strengthen your nails, helping to prevent such unwanted infections
while simultaneously improving their appearance.
8. Nourish Scalp and Hair
Because rose hip seed oil absorbs so quickly, it is perfect for hydrating dry, flaky scalp. This
light-weight oil also attracts and seals moisture into hair without the added weight and greasy
appearance of many similar hair care products. Anti- oxidants in rose hip seed oil may also
prevent gray hair by eliminating hydrogen peroxide build-up in follicles.
9. Heal Environmental Damage
Studies have shown that therapeutic oils high in anti-oxidants help to reverse the effects of
UV radiation and environmental toxins by preventing oxidation caused by free-radicals.
Nourishing your skin with rose hip seed oil just might build a barrier between your body and
skin cancer. Furthermore, the vitamins and anti-oxidants in this amazing oil can also reduce
existing sun damage by boosting the regenerative properties of your skin cells. With so many
amazing health benefits, it's no wonder that rose hip seed oil has become so popular in
today's natural beauty and wellness markets. When used regularly, rose hip seed oil can play
a major role in helping you to look and feel stronger, and defy the effects of time.
rosehip seed oil contains natural amber retinol. Recommended use: 2-3 drops on your hands
and massage movements applied to cleansed dry skin. Used for both the face and body and
scalp. Rosehip seed oil (99%), tocopherol (vitamin E) is an antioxidant to preserve the
freshness of oil. Glass bottle with a convenient dosing pipette.
The consistency of the oil is not greasy.
For external use only. Not for
internal use. Avoid contact with eyes. Keep
out of reach of
children. If irritation, redness or
discomfort occurs, discontinue use and consult
a licensed
health care practitioner. No animals
were used to test this product.
Handling And Shipping
All order will be ship within 24 hours working day by using Poslaju and
Tracking number will be updated in the Lelong shipment confirmation.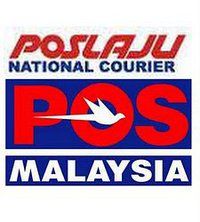 Combine Shipping Allow - Buy more to save on shipping cost
Available via
Whatsapp
,
Wechat
,
Viber
& SMS
019-7501088
Sabrina~
(Sorry No Calls... TQ)