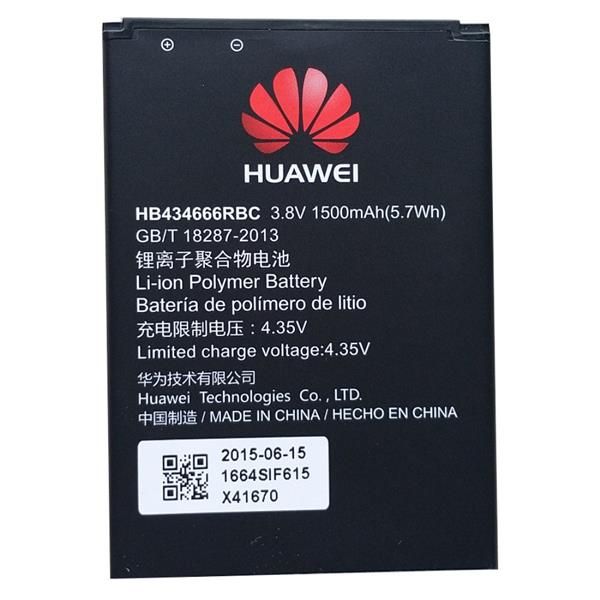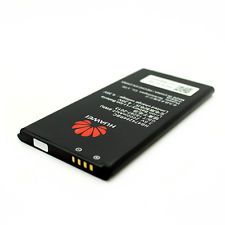 The most indispensable accessory for cellular device is the battery. Unless you are
need of a paper weight even the most advanced device is useless without power.
The Huawei HB434666RBC battery is built with top-quality Lithium-Ion Cells which do not
require discharging. You can charge them anytime, anywhere. The Huawei HB434666RBC Battery
can be used as a replacement or spare to extend the usage of your cellular device so you're
working at optimum performance levels at all times. Just pop the Huawei HB434666RBC Battery in
your pocket or bag and you\u2019re good to go that extra mile, chatting with your friends,
at work, or on the road.
Condition:
NEW UNIT
Features:
High quality Li-Ion battery
Best for replacement or spare battery
Keep an extra battery on hand for extended standby and talk time
Integrated microchip prevents overcharging and lengthens battery life
Product Specs:
3.8V 1500mAh (5.7Wh)
Li-Polymer Battery
Limited charge voltage 4.35V
Compatible with:
Huawei E5573
Huawei E5577
*and many more not listed here
Dimensions :
65mmx42x5
Weight :
Approximately 28g
Package:
1 x Huawei HB434666RBC Battery Sealed
Warranty:
Please select your preferred warranty option as above
1 to 1 change upon manufacturing defects*
*Subject to terms and conditions as stated in our FAQ