Samsung UHQA Studio Sound
Ultra High Quality Audio (UHQA) technology delivers a true 24bit digital audio experience with up to 2x wider frequency range than standard CD-quality wireless sound. Combined with noise-isolating ear gels, listeners experience vivid, concert hall sound. UHQA is compatible with select Samsung Galaxy devices.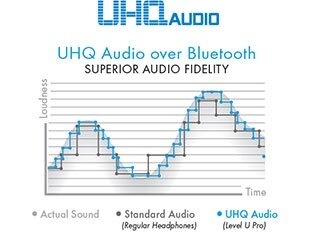 Two-way Speaker Units
The 13mm Dynamic and 13mm Piezo speaker units deliver hi-quality, clear sound. The dual-microphone noise reduction and echo cancellation reduce outside sound interference and feedback during calls.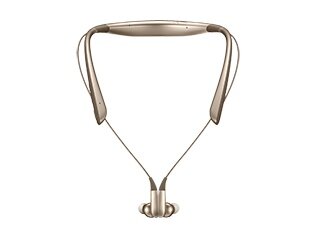 Style & Performance
The ergonomic around the neck design of Level U PRO provides a comfortable way to keep your music and calls accessible. Ultra-soft, ergonomic ear gels and splash & sweat resistance** make it ideal for the active listener. Control call and music functionality intuitively by way of smart magnets in the earbuds – start/pause music and answer/end calls when magnets are connected or disconnected. You can even share your music with Sound Share, a feature that allows you to share audio with a second Level U PRO, Level On Wireless PRO or Level On Wireless headset.

** Exposure to excessive moisture can cause severe malfunction.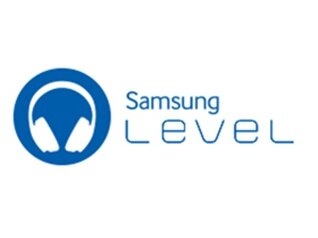 Fantastic UHQ audio quality
UHQ audio (96 kHz / 24 bit) offers better sound quality than CD quality (44.1 kHz / 16 bit). With UHQ Bluetooth® technology you can minimize loss of audio quality and get an even grander sound - just as you were with the musicians in the studio e charging pad for a quick power boost.
Clear, balanced sound
Equipped with two powerful speakers: a dynamic 13 mm speaker and a 13mm piezo speaker. Enjoy the clear sound of low, mid and high tones.
Ultimate wearing comfort
Designed for comfort. The Level U Pro is equipped with a neck strap and the links are made of urethane material, so that the mounting and dismounting of the headset is a breeze. The hybrid channel earplugs provide outstanding sound insulation and a comfortable fit. This a comfortable listening experience is ensured even at long gestation period.
Share your Sound
Want to share the music that you are listening, with a friend? Thanks to the Sound With Me function
* Features and specifications are subject to change without prior notification by manufacturer