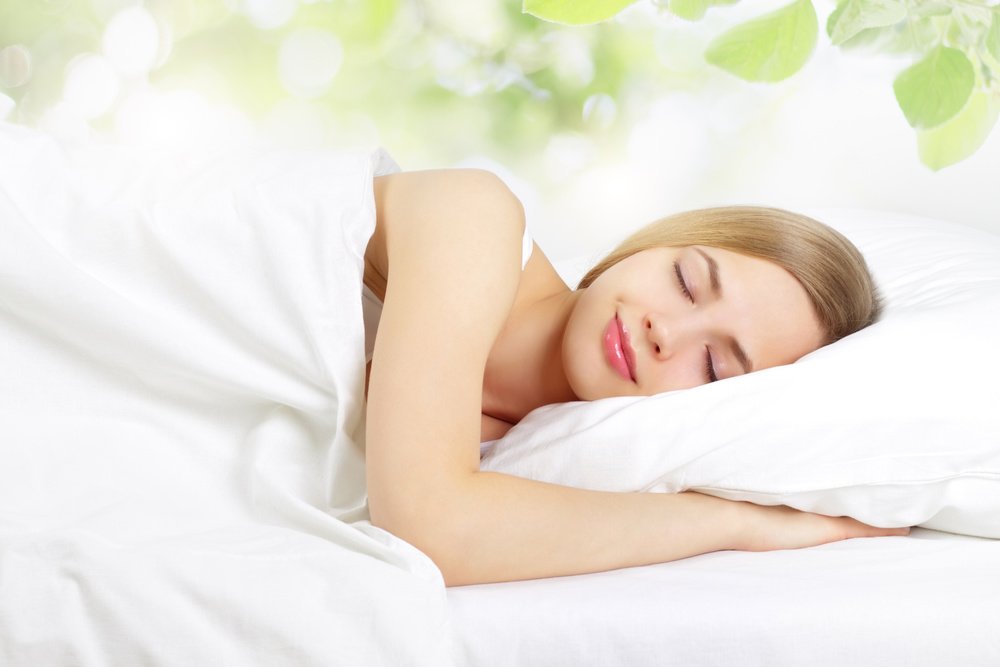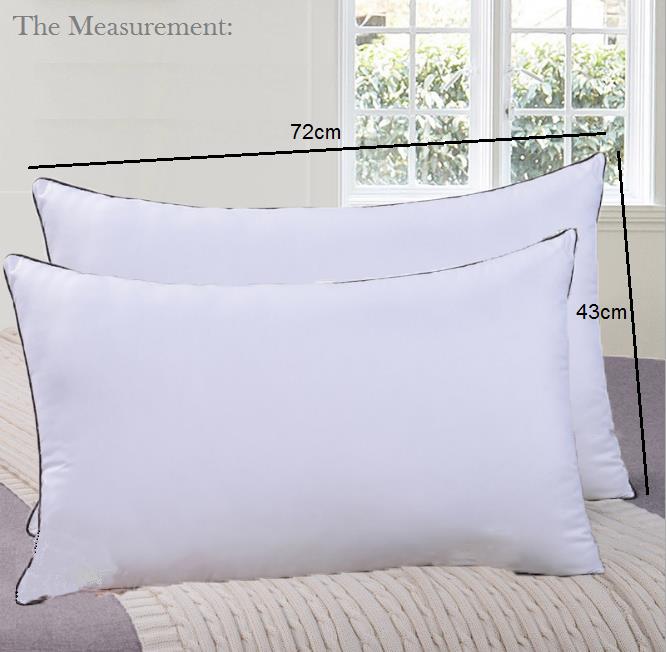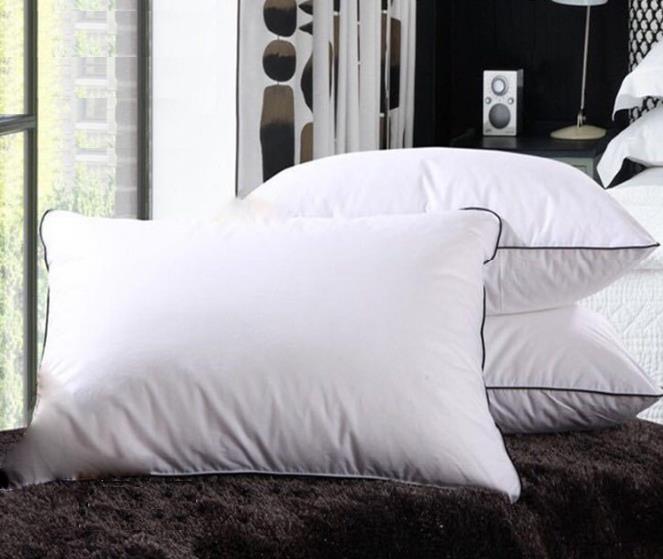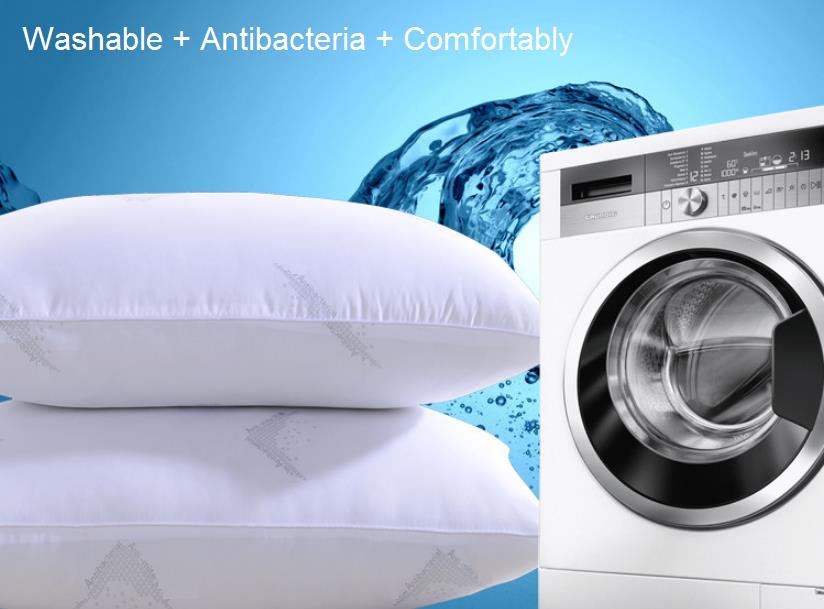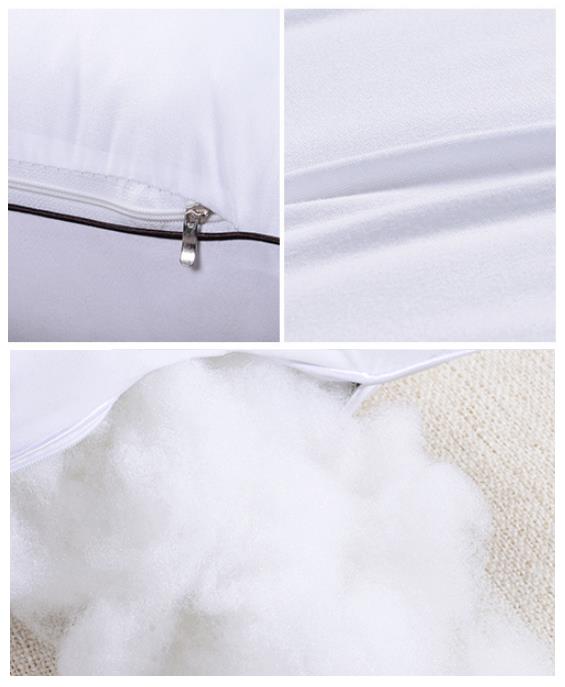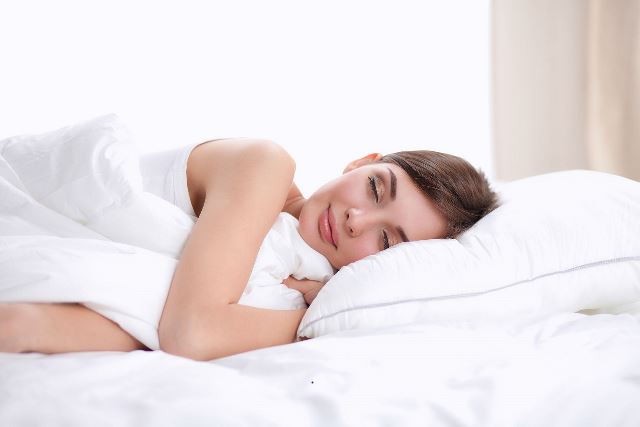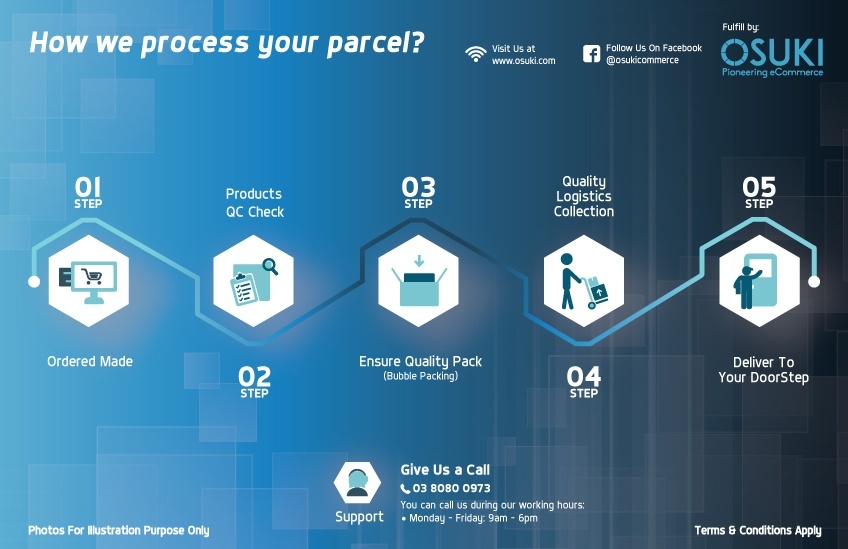 Sleeping is very important to every human being, It is the best time for us to recharge. Having a good sleep will directly affect your performance throughout the day with OSUKI high grade 2D three dimentional fiber on pillow, 100% polyester fiber fill, soft and comfortable, excellent air permeability 
Put mattresses aside, what's the next thing no one can sleep without? Hint: some like it soft, some like it firm, some comes in feather down, while some comes in other innards. Got the answer? Yes, it's a pillow! 
Seriously, who can have a good sleep without a pillow? If you want to experience better sleeping experience, try out OSUKI 5 star Hotel Range Soft Pillow!
Sleep Like a Log
Filled with microtech fibres, Bedding Cotton Pillow will help you to achieve a blissful sleeping
experience like never before. Microtech fibres are known to have a cooling effect and will stay in shape 
for a longer period. Aside from that, microtech fibres are astonishingly hypoallergenic!
Cottony Love
Covered with 100% cotton material that not only is soft to the skin, Bedding Cotton Pillow also 
absorbs water or liquid well- so if you happen to go through a heaty sleep, don't worry about droplets of 
sweats getting in the way.
Is it time for a new pillow? Having the right pillow is essential for a comfortable and healthy nights sleep.
Finding the right pillow for you is down to the position you sleep in, your shape and your size. Pillows have a much shorter life span than duvets because they are flattened every night by the weight of our heads, which means that pillows in everyday use should be changed at least every two years, while guest room pillows should be changed at least every four years.
Description:
Filling Material: Micro Fiber + Polyester 
Out Material: 100% Cotton
Use: Bedding
Feature: Therapy
Shape: Rectangle
Weight: 0.8kg
Size: 43 x 72cm
Type: Neck pillow, Sleeping pillow
Colour: White
Packing: vacuum packaging (open after packaging will expand)
Package Includes:
1 x 2pcs OSUKI Five Star Hotel Bedding Cotton Pillow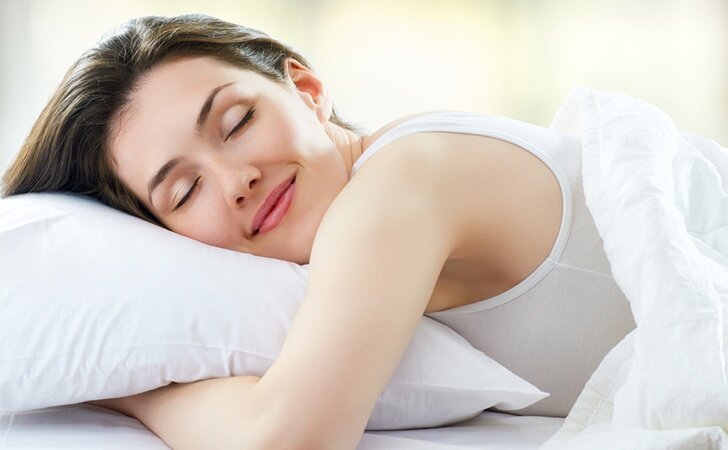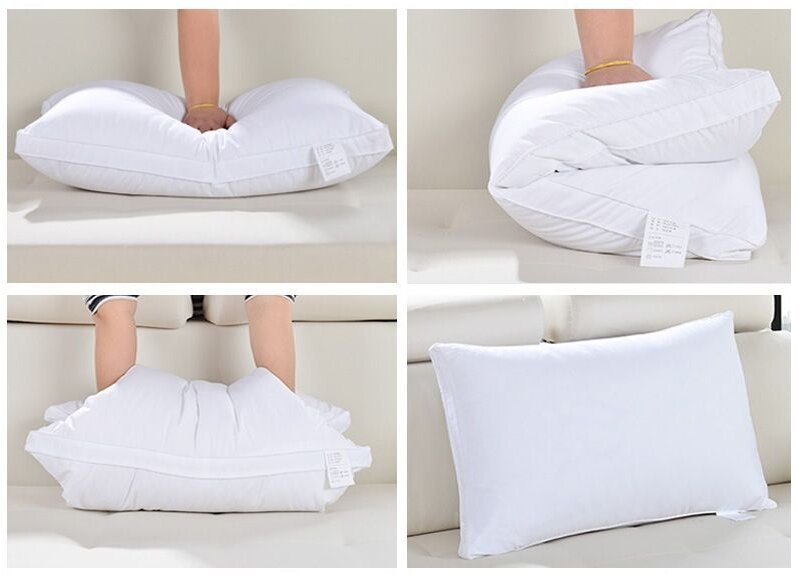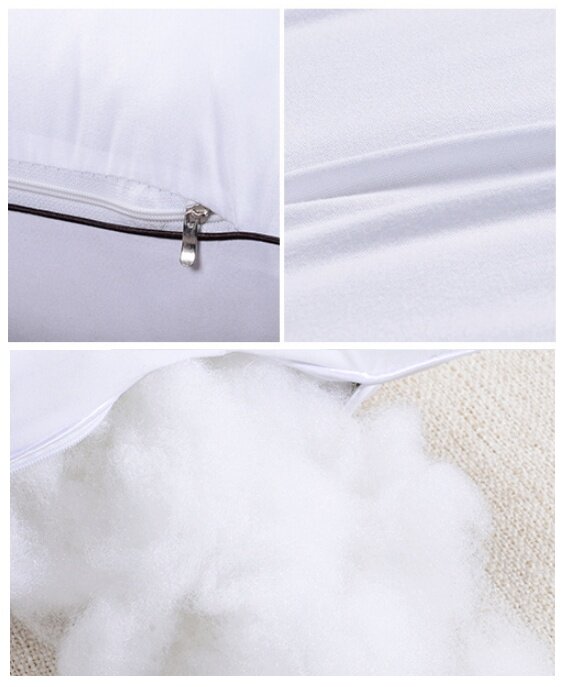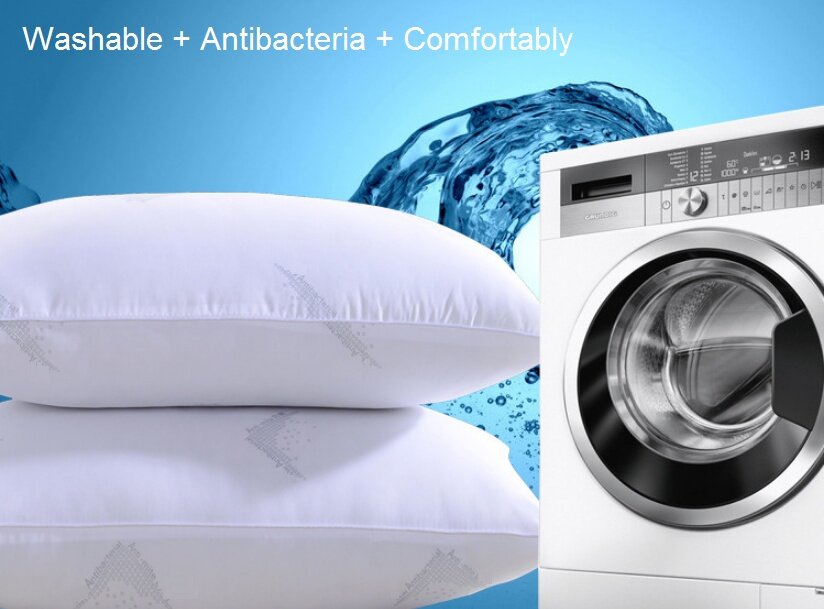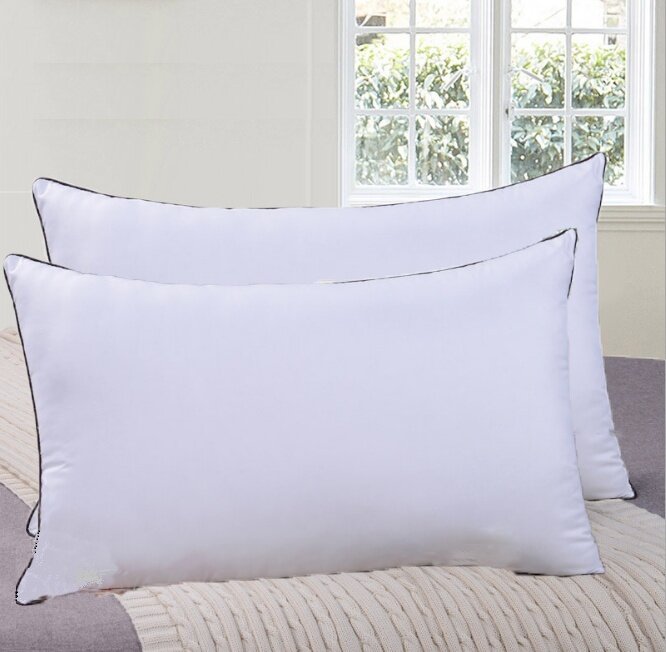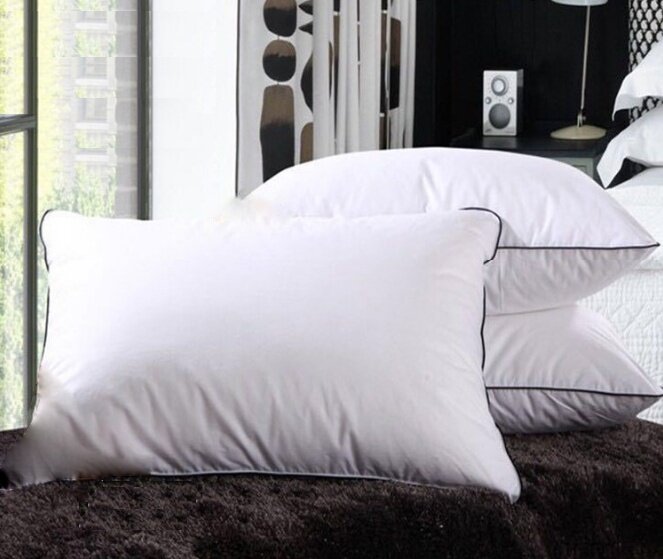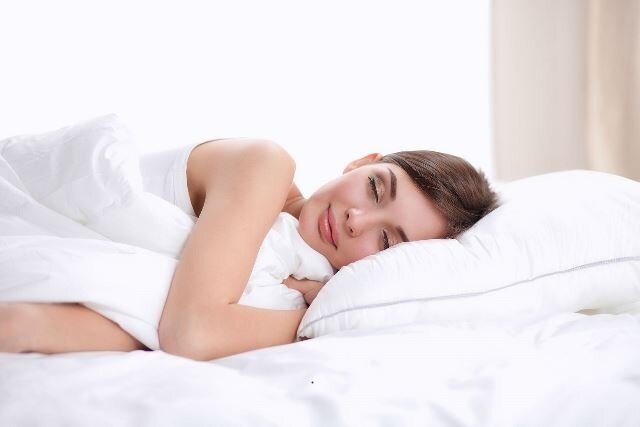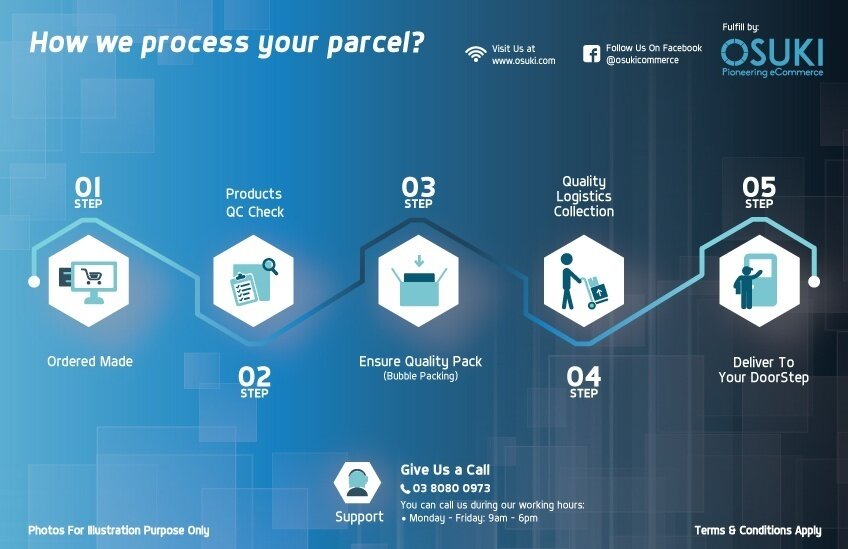 Last Updated @ 28/12/2021 12:14:48 PM
OSUKI is a Malaysia home and living household furnishing to provide a committed durable and functional state of art products serving the need of people, home, retailer, restaurant, office and consumer across the nation. We are group of product specialist to create and design to cater for our lovely consumer across the region. Benchmark to us was creating for happier living of good services, generated affordability product, customer satisfaction and to ease people's everyday life.
OSUKI has been sustaining a healthy growth in online businesses and expanding cross border in Singapore and in the midst of expanding to SEA. Throughout this period of time, we have focused on introducing new go-green quality product and adding new synergetic partners to address the needs of consumers.
Today, our customer base includes leading retail and supply chain, corporate, enterprise and online consumer in digital platforms.
Our Mission
To offer a wide range of household furnishing product of good functioning, durability, at low prices that the majority of consumer can afford them.
Our Vision
Create convenient life everyday for people at home and living which bring joyful moment with their loves one.




















---
OSUKI Official Store https://www.osuki.co
Delivery
OSUKI will deliver to the address indicated by you only within Malaysia. OSUKI can only deliver to a delivery address which is a home or office address. Deliveries will be done on business days and during business hours (9 am to 6 pm), not being a weekend or a public holiday, in Malaysia.

OSUKI is entitled, insofar as reasonably possible, to make split deliveries so that you receive the ordered products as soon as possible. There are no additional costs associated with such split deliveries. However, in the event that you request that OSUKI deliver the order in parts, OSUKI may charge you for extra delivery costs. Each split order shall constitute a separate sales contract.
| | | |
| --- | --- | --- |
| Order | Destination | Delivery To Customer (estimated no. of working days) |
| Before 2:00 PM | Peninsular Malaysia | 5-7 working days |
| After 2:00 PM | Peninsular Malaysia | Delivery to be processed the next business day |
| Before 2:00 PM | East Malaysia (Sabah, Sarawak, Labuan) | 7-10 working days |
| After 2:00 PM | East Malaysia (Sabah, Sarawak, Labuan) | Delivery to be processed the next business day |
Shipping Fee As Per Below:
| | First 1kg | Add 1kg |
| --- | --- | --- |
| Within Peninsular | MYR 7.00 | MYR 2 |
| | First 1kg | Add 1kg |
| Peninsular to Sarawak | MYR 17.00 | MYR 13.00 |
| Peninsular to Sabah | MYR 17.00 | MYR 13.00 |
Options in case of delivery problems
If OSUKI discovers prior to entering into the sales contract that it can no longer deliver the ordered Merchandise, OSUKI may offer you an equivalent product in terms of quality, price and function. You are not obliged to accept the replacement product. You may cancel your purchase upon notifying OSUKI.
If OSUKI discovers after entering into the sales contract that OSUKI can no longer deliver the ordered products, OSUKI will be entitled to terminate the sales contract. OSUKI will inform you immediately and reimburse any payments made.
1. Introduction
1.1 We are OSUKI COMMERCE SDN.BHD., trading as www.OSUKI.co and its subsidiaries, associates and officers unless otherwise stated.

1.2 These Terms and Conditions govern the supply by us of any Product ordered by you on the Site. By agreeing to order a Product, you agree to be legally bound by these Terms and Conditions.

1.3 In these Terms and Conditions:

a) "Account" means the account that you will need to register for on the Site if you would like to submit an Order on the Site;

b) "Acknowledgement" means our acknowledgement of your Order by email;

c) "Business Day" means a day which is neither (i) a Saturday or Sunday, nor (ii) a public holiday anywhere in Malaysia;

d) "Confirmation of Order" means our email to you, in which we accept your Order in accordance with clause 4.9 below;

e) "Contract" means your Order of a Product or Products in accordance with these Terms and Conditions which we accept in accordance with clause 4.9 below;

f) "Customer" means individual who places an Order on the Site;

g)"Liability" has the meaning given to it in clause of 10 and 11 of these Terms and Conditions;

h)"Order" means the order submitted by you to the Site to purchase a Product from us;

i)"you" means the Customer who places an Order;

j) references to "clauses" are to clauses of these Terms and Conditions;

k) headings are for ease of reference only and shall not affect the interpretation or construction of the Terms and Conditions;

l) words imparting the singular shall include the plural and vice versa. Words imparting a gender shall include every gender and references to persons shall include an individual, company, corporation, firm or partnership;

m) references to "includes" or "including" or like words or expressions shall mean without limitation.

1.4 These Terms and Conditions are our copyrighted intellectual property. Use by third parties – even of extracts – for the commercial purposes of offering goods and/or services– is not permitted. Infringements may be subject to legal action.
2. Your Status
To place an order with OSUKI you must be over 18 years of age and possess a valid credit or debit card issued by a bank acceptable to us.
3. Effect
3.1 These Terms and Conditions shall apply to all Orders and Contracts made or to be made by us for the sale and supply of Products. When you submit an Order to us, give any delivery instruction or accept delivery of the Products, this shall in any event constitute your unqualified acceptance of these Terms and Conditions. Nothing in these Terms and Conditions affects your statutory rights (including the right to insist that goods you buy from businesses must correspond with their description, be fit for their purpose and be of satisfactory quality).

3.2 These Terms and Conditions shall prevail over any separate terms put forward by you. Any conditions that you submit, propose or stipulate in whatever form and at whatever time, whether in writing, by email or orally, are expressly waived and excluded.

3.3 No other terms or changes to the Terms and Conditions shall be binding unless agreed in writing signed by us.
We are able to offer warranty against selected product again defects in materials, this warranty is subject to the terms and conditions stated:
Period of warranty:
The warranty stated for the selected product is valid from the date of purchase and the original purchase receipt is required as proof of purchase.
Warranty covered:
The warranty covers defects in material on selected product which under warranty stated from the date of purchase at OSUKI website.
Products are not covered under this warranty:
Product are not stated warranty period are not covered under this warranty.
To correct the problem:
OSUKI will examine the product and decide, at its sole discretion, if it is covered under this warranty. If considered covered, OSUKI through its own service operations, will then, at its sole discretion, either repair the defective product or replace it with the same or a comparable product. if it is covered by this warranty, OSUKI will pay the cost of repairs and spare parts, that OSUKI incur, provided that the product is accessible for repair without special expenditure. This does not apply to any repair work not authorized by OSUKI. Replaced parts become the property of OSUKI. If the item is no longer sold by OSUKI, OSUKI will provide an appropriate replacement. It is OSUKI that determines, at its sole discretion, what constitutes an appropriate replacement.
Things not covered under this warranty:
This warranty does not apply to products stated warranty that have been stored or assembled incorrectly, used inappropriately, abused, misused, altered, or cleaned with wrong cleaning methods or wrong cleaning products. The warranty does not cover normal wear and tear, cuts or scratches, or damage caused by impacts or accidents. This warranty does not apply if the products have been placed outdoors, in prolonged direct sunlight or in a humid environment e.g. bathroom. This warranty does not cover consequential or incidental damages.
Care instructions on furniture product which under warranty stated:
Tighten the screws after two weeks of use, and make sure they stay tight by checking them a couple of times per year.
For all surfaces:
Wipe clean with a cloth dampened with a mild detergent, then dry with a dry cloth.
This warranty gives you specific legal rights, and is in addition to your statutory legal rights.
Items except for underwear, bikinis, swimming trunks and earrings can be returned if they have not been worn, altered or washed.
a) All items must be returned in their original condition with all tags attached. Shoes must be returned in their original packaging including undamaged boxes.
b) We are unable to accept returns without boxes or with scratched and/or dirty soles. Please note that when trying on shoes, you should try them on a carpet or clean surface.
c) Only returns via courier service is accepted, as we do not honour any walk-ins. Refund will be made by means of store credit in the form of voucher (valid for 365 days from the day of return).
Store credit can be used to make future purchases through our website. In the event that we send you a wrong item or the item is defective, we will send you a replacement item. Should the item be out of stock, we will issue a cash refund.
Regard warranty, return and refund policy, please don't hesitate to contact us at care@osuki.com or +603 8080 0973
Average Product Rating
0.0 stars out of 5
| | | |
| --- | --- | --- |
| 5 star | | 0 |
| 4 star | | 0 |
| 3 star | | 0 |
| 2 star | | 0 |
| 1 star | | 0 |
Share your thoughts with others
Write a review
Only buyers who purchased the product may leave a review