Panda Mini USB Humidifier Mist Maker Air Purifier
Humidifier using a variety of ways to make the water atomized, make sure the room maintain a high humidity, and generates a certain amount of natural anion. It can treatable and relieve diseases such as influenza, hypertension, bronchitis, and nervous system, cardiovascular system, and the body's metabolism play a protective role.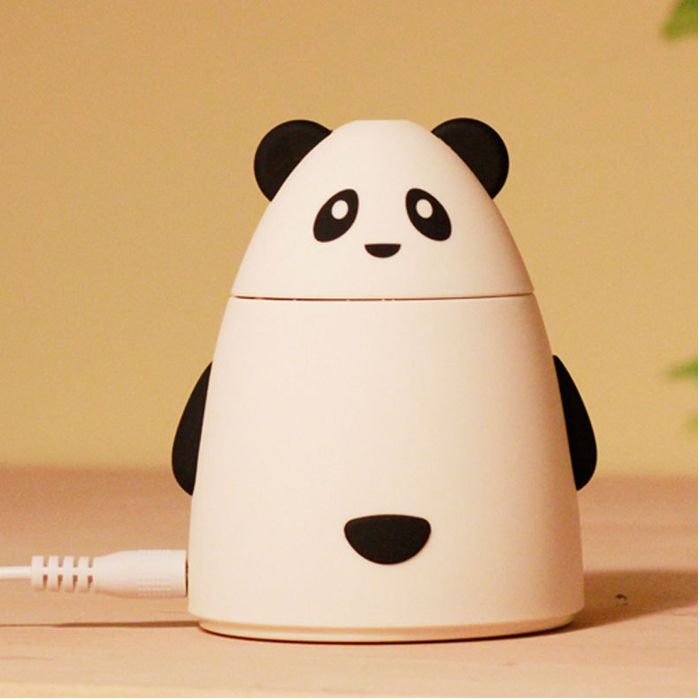 Specifications:
Material: ABS 

Voltage: DC 5V 

Power: 2W 

Container Capacity: 220ml 

Amount of water spray: mist 50ml/hr 

Working Temperature: 10~40 degrees celsius
Operation instruction:
1, Open the cover, add 60ml water into the container(approx. 80% of container capacity) 
2, Cover the container. 
3, Connect USB cable with your computer or other USB port battery. 
4, Press the button to spray.
Attention:
1, Please keep the mouth of the spray clean and use clean water. 
2, Please add water in time when used up.
Package included:
1 USB humidifier

1 USB cable 

1 Absorbent Cotton Stick 

1 user manual