Paradigm Prestige 55C Center Speaker Brand New, Now Selling At Rm 11,299. Free Shipping Within West Malaysia.
Please visit our website to find out more products for sale at very special price www.stylelaser.com.my
Interested please feel free to contact:
Peter 012-2536225
Fong 016-3098668
We buy in your old items in CASH!!
Got something keep at home but seldom use or planning to upgrade?
Items that we buy:
BRANDED
Amplifier
Speaker
CD player
Subwoofer
Please Whatsapp the item photo to me and get the price immediately, once confirmed the deal, we will pick up your item from you and pay you in cash.
PrestigeTM 55C Center Channel Speaker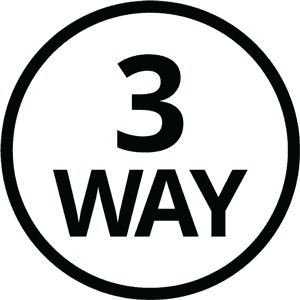 Prestige 55C center channel speakers utilize 3-way crossover technology for a center-situated, rear-mounted, combination Tweeter-Mid Module that eliminates comb-filtering effects for more consistent off-axis performance and ultra-realistic high frequency details.
Quick Specs
1" X-PAL™ tweeter with exclusive Perforated Phase-Aligning (PPA™) Tweeter Lens and Finite Element Analysis (FEA) optimized pole piece assembly.
3.5" X-PAL™ brushed pure-aluminum midrange driver with SHOCK-MOUNT™ Isolation Mounting System.
Four 5.5" X-PAL™ brushed pure-aluminum bass drivers with overmolded ART™ surrounds and SHOCK-MOUNT™ Isolation Mounting System.
Dimensions: 7-1/2" H x 32" W x 11-1/2" D
Prestige Series
Respect for the original source
When was the last time you heard music performed live? Whether it's in a spacious concert hall, an airy amphitheater or an intimate club, live music is the ne plus ultra entertainment experience. Artists on a tightrope, no net, playing full out; using their whole being to generate emotion and excitement. Audiences up on their feet, dancing; or riveted in place by virtuosity. Music is a living thing, born in the studio and on stage—growing, expanding, taking over the world.
It takes an extraordinary level of loudspeaker performance to reproduce that thrilling experience in the comfort of your home. That's the goal of our new Prestige Series.
你最后一次聆听现场音乐表演是什么时候?无论是在宽敞的音乐厅、空气清新的圆形露天剧场,还是私密的俱乐部里面,现场音乐是至高的娱乐体验。艺术家在走钢丝,没有保护网,倾情表演,竭其所能激发感情和兴奋。观众起立,跳舞或者被精湛技艺凝固在原地。音乐是鲜活的,诞生在录音棚或舞台滋长、扩散,占领世界。
需要一款不同凡响的表现水平的音箱才能在你舒适的家里再现那种令人激动的体验。这就是我们Prestige威望系列的目标。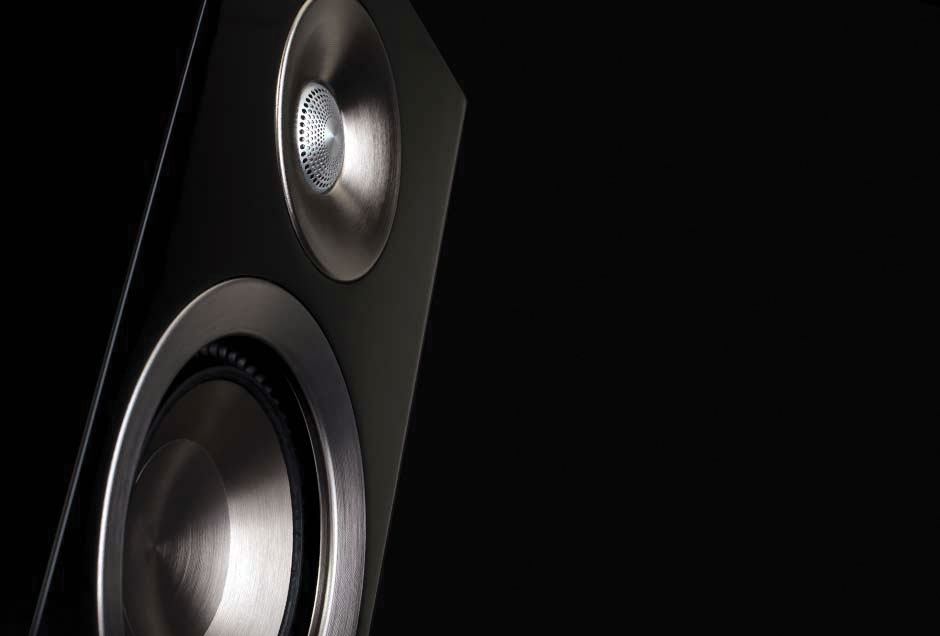 And like the most effective live performances, Prestige achieves its goal with simplicity, technology and the application of a talented human touch. Whether you seek a more lifelike realization of your music sources, or you want a truly earthshaking home theater experience, the new Prestige Series offers you the best seat in the house (the one in your own living room)!
就象最生动的现场表演,Prestige用简洁、科技和天才人类技能的应用达成了目标。无论你在寻找一种音乐节目源的更加栩栩如生的再现,还是你需要一种真正翻天覆地的家庭影院体验,新款Prestige系列提供给你皇帝座位(在属于你自己的起居室里)!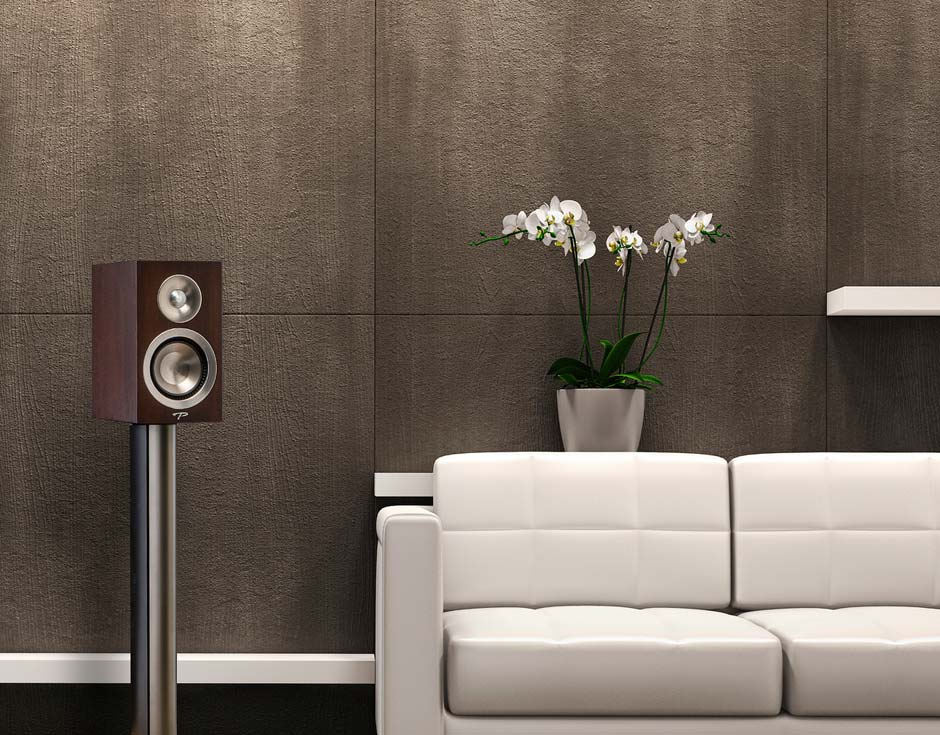 Prestige is Paradigm — Refined
With a new, unobstructed look: clean, sharp lines, with close attention paid to the smallest details. These loudspeakers don't rely on gimmicks.
"威望"是由Paradigm提炼
拥有崭新、畅通无阻的外形:纯净、线条清晰,拥有对最小细节的密切关注,这些音箱无需依赖花拳绣腿。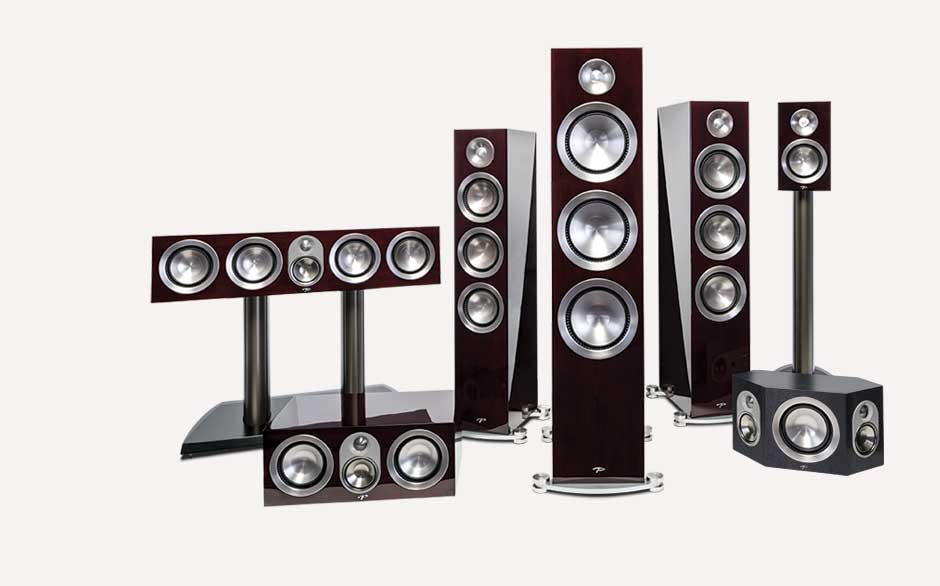 Prestige is Smart Engineering
Harnessing cutting-edge new technologies, like our next generation X-PAL™ pure-aluminum drivers along with our exclusive Perforated Phase-Aligning (PPA™) Tweeter Lens that protects the delicate tweeter dome and acts as the Phase Plug, blocking out-of-phase frequencies for smoother, extended high frequencies with incredible detail and higher output.
"威望"是聪明的工程设计
利用尖端的新颖科技,例如我们的同心穿孔的相位校正透镜,它既保护了精细的S-PAL™高音球顶,也扮演相位塞角色,阻塞了相反相位的频率,获得更加平滑、扩展的高频,让人难以置信的细节和更高输出。同时,我们专利的ART™折环,自己内部生产,直接膜压在每一个锥盆上,在无失真输出时,比标准折环驱动器获得更大的冲程。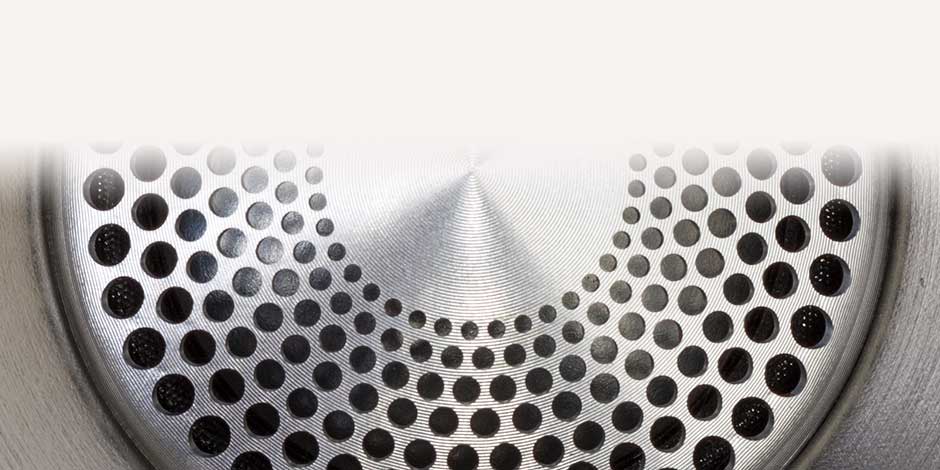 Prestige is an Authentic,
Handcrafted Piece of Art
Designed, engineered, and fully Crafted in Canada, by people who love great audio (just like you). From the precise workmanship of the non-resonant cabinets to their beautiful premium-grade finishes, Prestige is truly hand-built for performance.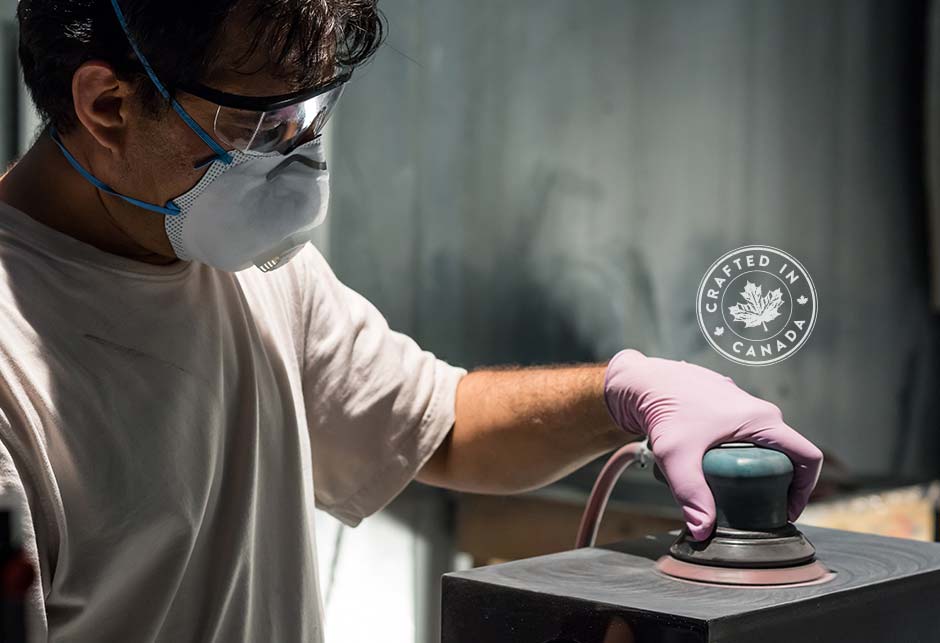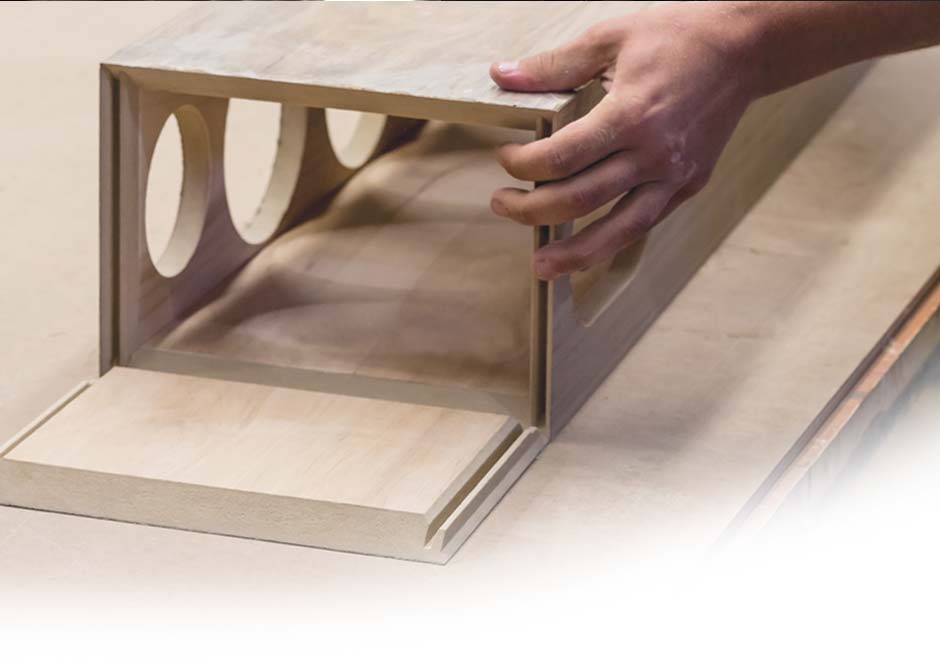 Craftsmanship
Prestige cabinets are designed, engineered, and Crafted in Canada specifically to enhance audio performance and complement your listening space. Constructed of heavy duty, non-resonant ¾-inch MDF with optimally placed interior bracing and an enhanced 1-inch MDF baffle design, each Prestige cabinet features sharp lines, clean aesthetics and industry-leading premium-grade finishes.
精湛工艺
Prestige箱体在加拿大设计、制作和装配,特定地提高声音表现和补充你的聆听空间。结构由3/4英寸厚重磅无共振MDF箱板、内部加强筋优化衬垫和1英寸MDF前障板组成,每只威望箱体拥有清晰线条、纯净美感和行业领先的优质饰面。
The innovative rear-mounted tweeter and driver housing completely hides front baffle hardware. Drivers are secured with our SHOCK-MOUNT™ Isolation Mounting System to a reinforced 1-inch MDF baffle, which reinforces rigidity and cabinet strength while eliminating unwanted cabinet resonances that interfere with the sound. The low profile, acoustically transparent grille attaches magnetically for a stylishly stealthy front presentation.
创新的后置安装高音和驱动器后罩完全隐藏了前障板硬件。驱动器减震安装在1寸厚加强MDF障板上,增强了刚性和箱体强度,同时消除了有害箱体共振。不引人注目的透声网罩磁力吸附,使得前部呈现隐秘而有格调。
Floorstanding models benefit from a rigid polished stainless steel and aluminum base that isolates and defeats performance-altering vibrations. The bases feature reversible foot options for hard and soft flooring.
落地型号得益于坚硬的抛光不锈钢和铝制底座,隔绝了影响声音性能的震动。底座采用了可逆的脚钉选择方案(硬地和软地)。
Prestige cabinets are offered in a variety of beautiful premium-grade finishes: Walnut and Black Walnut have a smooth satin finish with distinctive wood figuring. Midnight Cherry and Piano Black feature a luxurious hand-rubbed, high-gloss finish.
威望箱体无瑕贴饰真正的胡桃硬木,提供多种漂亮的优质颜色:胡桃和黑胡桃有着柔顺的绸缎颜色,木纹与众不同,同时暗樱桃和钢琴黑采用奢华的手工打磨、高光饰面.
Innovation & Technology
For over 30 years, Paradigm has set the precedent for innovation and technology in loudspeaker manufacturing. The new Prestige Series builds on this history by combining new technologies with smart engineering that provides astonishing performance at an incredible value—all completely crafted in our Canadian facility.
Prepare to be impressed and astonished.
Specifications
Design

6-driver, 3 way center channel

Crossover

2nd order electro-acoustic at 2.6 kHz (tweeter/mid), 2nd order @ 750 Hz

Frequency Response On-Axis

±2dB from 55 Hz - 20 kHz

Frequency Response 30° Off-Axis

±2dB from 55 Hz - 17 kHz

High Frequency Driver

1" (25mm) X-PAL™ dome, ferro-fluid damped / cooled, Perforated Phase-Aligning (PPA™) Tweeter Lens, Finite Element Analysis (FEA) optimized pole piece assembly

Midrange Frequency Driver

3.5" (89mm) X-PAL™ driver, SHOCK-MOUNT™ Isolation Mounting System

Mid/Bass Frequency Driver

Four 5.5" (140mm) X-PAL™ drivers, overmolded Active Ridge Technology (ART™) surrounds, SHOCK-MOUNT™ Isolation Mounting System, 1.5" high-temp voice coil

Low Frequency Extension

37 Hz (DIN)

Sensitivity Room / Anechoic

94 dB / 91 dB

Impedance

Compatible with 8 ohms

Suitable Amplifier Power Range

15 - 260 watts

Maximum Input Power

190 watts

Finishes

Piano Black

Weight

49 lbs. (22.2 kg)

Dimensions HxWxD
‡ Includes plinth, feet, grille and terminal cups.

7.75" × 32" × 13.125"
(19.7cm × 81.3cm × 33.3cm)
Please visit our website to find out more products for sale at very special price www.stylelaser.com.my

Last Updated @ 7/2/2018 10:35:12 PM