Parking front/rear sensor is a safety device that accurately detects all objects that are in front/behind your vehicle while you back up. The beeping sound as well as indicator display (optional) inside the car warns the driver of the danger and prevents accident or unnecessary bumps.
Small sensors are located at the front/rear of the vehicle, they send and receive ultrasonic radio waves, which bounce off obstacles and alert you to their presence. There is an internal buzzer that gradually increases in frequency as you approach the object and shows you the distance in the indicator display (optional). A continuous tone denotes that you are normally within 1ft (0.35m) of the obstacle.
The rear sensors are automatically activated when you engage reverse gear while the front sensors could be controlled by a switch.
**********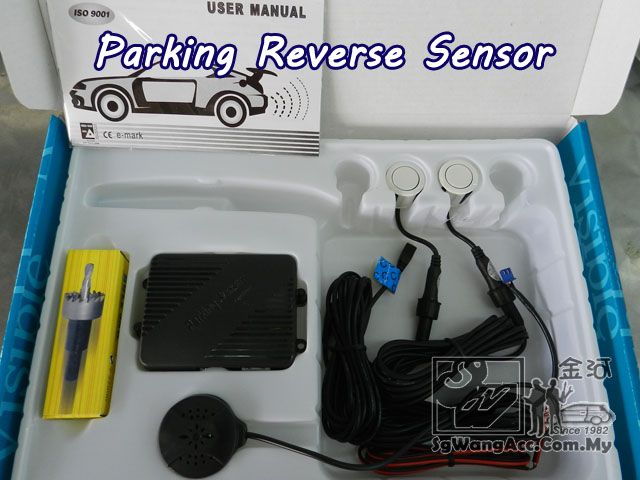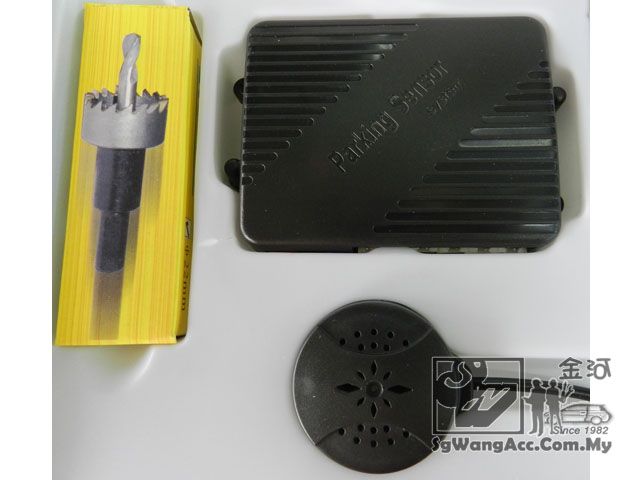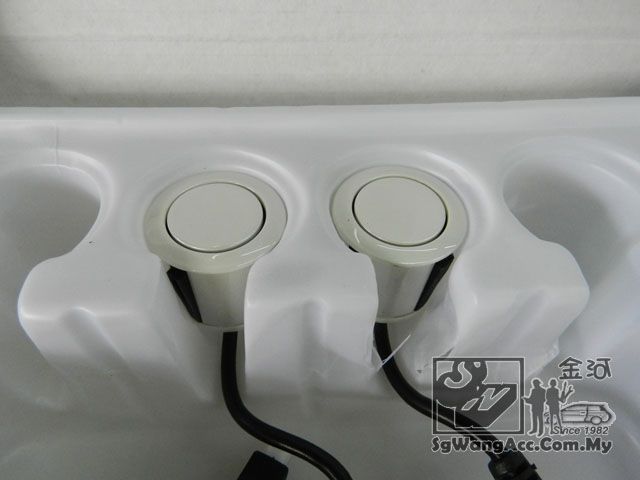 Features:
+ 4 steps alarm the distance
+ 4 steps voice report the distance
+ Detection distance: 30cm - 200cm
+ Alarming distance: = 75dB
+ Including 2 sensors, 1 buzzer, 1 control module, and user manual
+ Colors available: Black, Silver, Pearl White
Remarks:
+ Applicable to most car vehicle types
+ Provided with 1 year warranty
+ Nationwide delivery
+ Professional installation in our outlet with varied charges based on car model/year
+ Other models: Reverse sensors with 4 sensors; Front sensors with LED indicators are available
+ Kindly specify car model, car year and appointment time if opt for installation in our outlet

***
Sykt Aksesori Kereta Sungai Wang [金河汽车冷气装饰]
651-3, Batu 4, Jalan Sultan Azlan Shah,
Taman Rainbow, 51200 Kuala Lumpur.
Tel/SMS/Whatsapp: 016-618 8613 (Mon-Sat, 9am-7pm)
Email/FB: sgwangacc@yahoo.com
Google Location Link: https://goo.gl/maps/BiD2zLiYPhm
Waze Location Link: https://waze.com/ul/hw2861v8zr
***