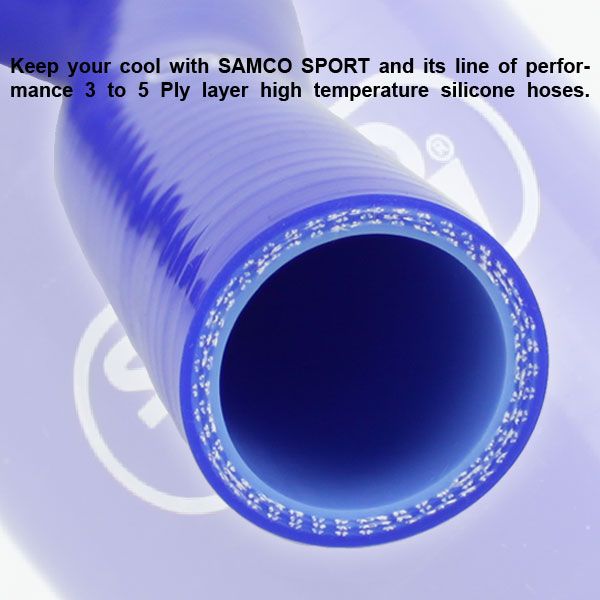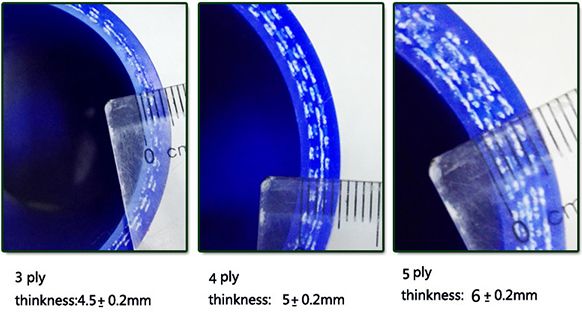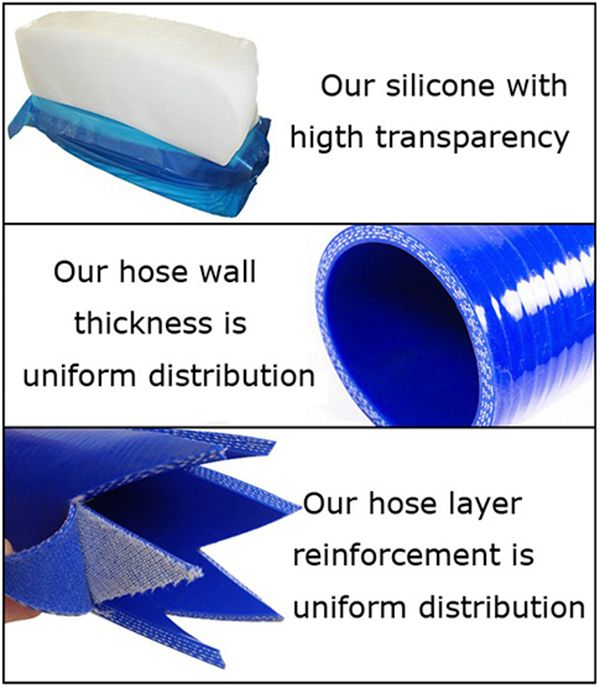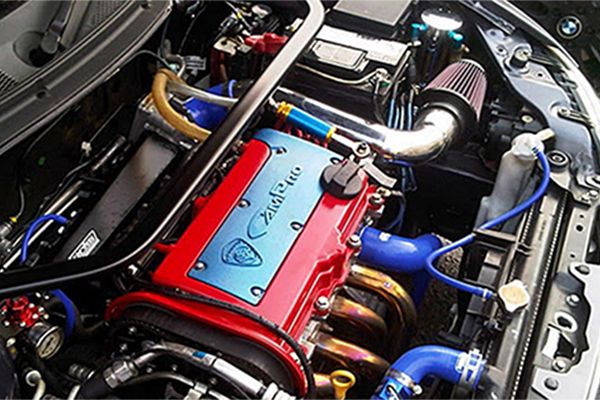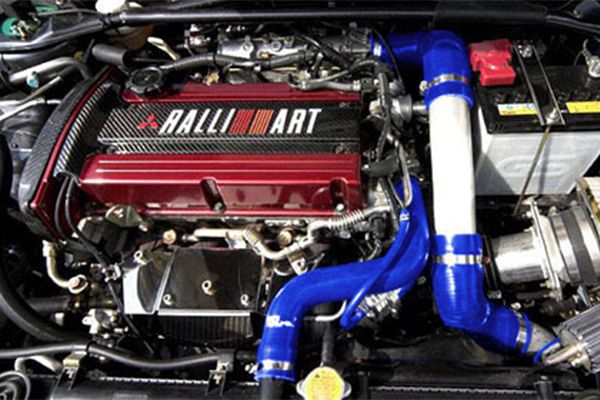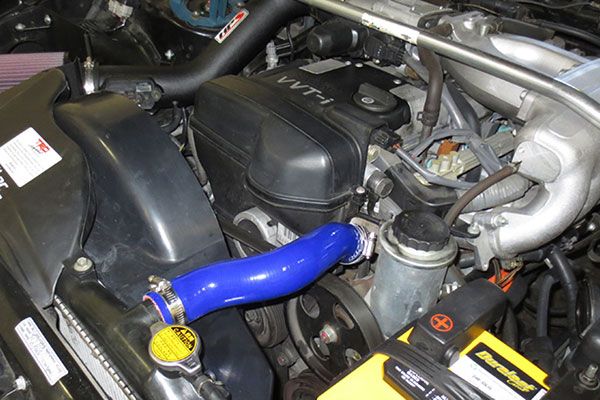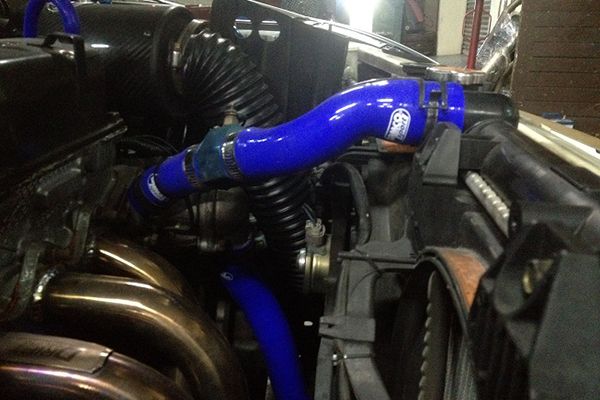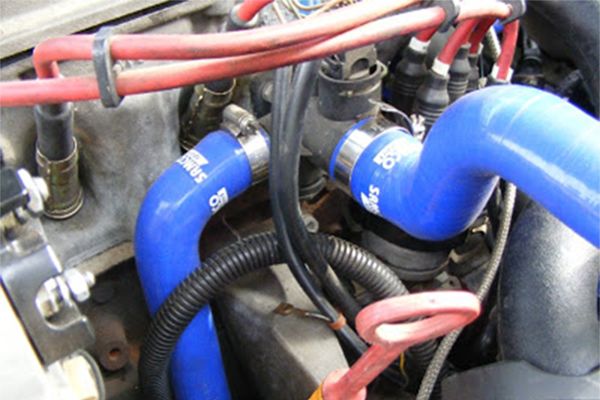 (MOST CARS) SAMCO SPORT Blue 3 to 5 Ply Layer High Heat Temperature Pressure Radiator Silicone Hose Kits
SAMCO SPORT Radiator Hose Kits are specifically designed to directly replace your original equipment hoses, in a wide range of performance vehicles, both in motorsport and fast road use. SAMCO SPORT offers the world's largest range of direct replacement kits and to make your installation simple.
Keep your cool with SAMCO SPORT and its line of performance high temperature silicone hoses, which are available for most popular vehicles in many eye-popping colors - SAMCO SPORT BLUE. A complete Samco silicone coolant or turbo hose kit includes all of the hoses you need to replace those dried-out rubber hoses on your vehicle with high-quality silicone lines. By the time most people realize they need new coolant or turbo hoses, it's usually too late. Don't get stuck on the side of the road or track with a busted hose - Andy's Auto Sport has all the SAMCO SPORT hoses you need for a complete silicone upgrade.
WHY TO BUY?
SAMCO SPORT has become the standard for performance hoses the world over. The company uses superior silicones for its belted hoses, which resist rotting and deterioration due to chemical contact and heat. Don't settle for inferior hoses with questionable, non-belted construction that will rot or collapse over time, go with genuine SamcoSport silicone hoses.
DID YOU KNOW?
Although Samco's colorful silicone hoses are by far its most popular products, the company also manufactures Samco Classic replacement hose kits, which are blue silicone hoses that standout then the traditional rubber hoses. Samco Classic hoses are perfect for those who want performance hoses, yet desire a stock appearance under the hood.
ABOUT SAMCO SPORT
The hoses under your hood are undoubtedly some of the most important components of your car, yet they often receive the least amount of attention. Maintaining constant vacuum, routing coolant from your radiator to your engine, and holding pressure from your turbo are all a part of the daily routine for your engine's hoses, but it's a hard life to live. Extreme heat and constant velocity can take their toll on ordinary hoses, rendering them soft or brittle. SamcoSport silicone hoses, on the other hand, can take whatever your car can throw at them, and will keep begging for more. In fact, SamcoSport guarantees that its hoses will outlast your engine - now that's confidence in one's product! With a guarantee like that, it's no wonder that manufacturers such as Aston Martin and Koenigsegg are factory-equipped with SamcoSport performance silicone hoses.
Feature:
Superb integrity and superior performance reduces the risk of component failure and enables higher temperatures and pressures to be maintained with complete confidence

Superlative quality proven on race and rally circuits worldwide

First choice of engineers demanding total reliability under competition and fast road conditions

High levels of flexibility and greater operating pressures

OEM Replacement

3 - 5 ply reinforcement layer

Package only contain 2pcs radiator hose

Quality products

Fire Retardant Fabric

High Temperature Resistant

Compression Resistant

Quality products at competitive prices

Standard Hose Max Temperature: ~170'C / 338'F

1 Year Warranty
Available Model:
HONDA
B16

CIVIC FD 1.8

CIVIC FD 2.0

D15

H22A
ISUZU
MITSUBISHI
4G63 EVO 1/2/3

EVO 6/7/8

TRITON
NISSAN
PERODUA
ALZA

KANCIL L2

KENARI

MYVI 1.3/1.5 2005 - 2017

VIVA
PROTON
4G15 WIRA/ SATRIA 1.3 1.5

4G93 SATRIA GTi 1.8

CAMPRO MT (Manual Transmition)

CAMPRO AT (Auto Transmition)

PERDANA V6

PERDANA 2.0 SEI

PERDANA EVO 4G63

SAGA/ ISWARA

SATRIA NEO MT (Manual Transmition)

SATRIA NEO AT (Auto Transmition)

WAJA MT (Manual Transmition)

WAJA AT (Auto Transmition)
TOYOTA
CALDINA GT4 TURBO

HILUX VIGO

SEG 101

VIOS 2007 - 2012