PHHP Phyto Chlorophyll

has won the "

Product of The Year Award 2014 (Malaysia) under Health Beverage

".
100% WORRY FREE & TRUSTED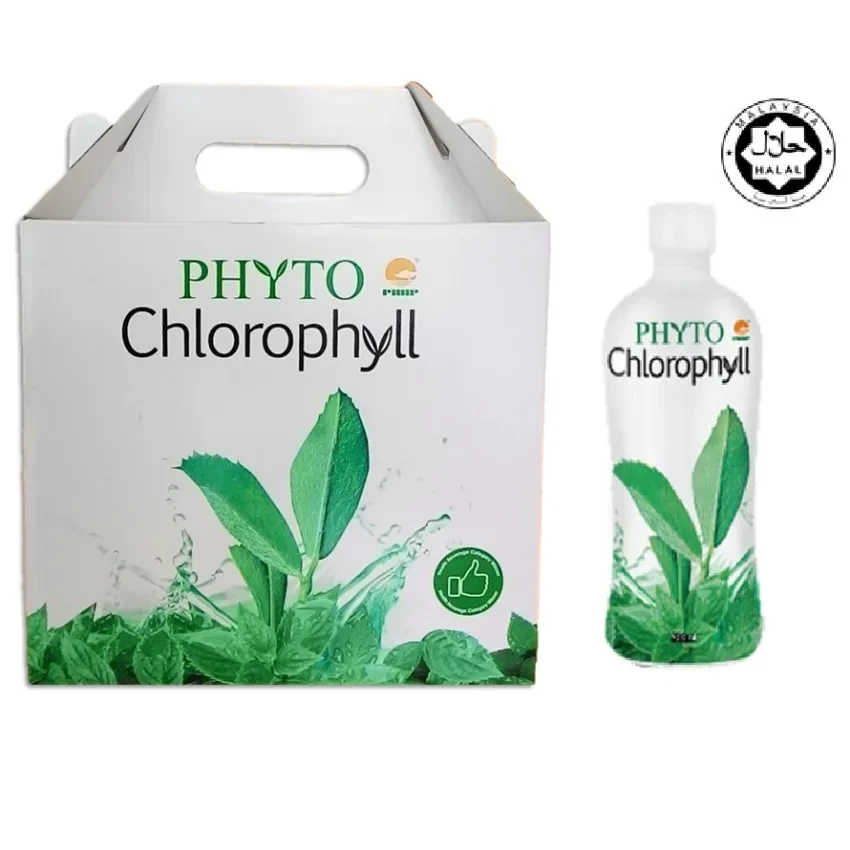 Why PHHP Phyto Chlorophyll?
Water-soluble sodium copper chlorophyllin easily absorbed by human body.

Add Chlorella (Activated cells)

Natural Peppermint flavor (refreshing taste)

WHO NEED PHHP Chlorophyll - Health Problem?
谁需要PHHP叶绿素 - 健康问题?
月经问题

疲劳

吸烟与饮酒

口臭

苍白

高血压

痤疮问题

支气管贫血

糖尿病

胃肠道健康欠佳

尿酸

痛风和风湿病

高胆固醇水平

喉咙痛

骨刺

疣
Siapa yang memerlukan PHHP klorofil - masalah kesihatan?

Benefits of PHHP Phyto Chlorophyll:
Chlorophyll mainly enhances the haematopoietic functions in the human body to alleviate anemia

Boosts detoxification

Regulate pH levels

Increase metabolism rate and cell system functions

Improves oral hygiene

Improves Digestion system

Aids anti-oxidation and Anti-Aging

Suppressed elevated blood sugar level

It is definitely a health beverage which is essential to the modern generation.

Recommendation:
For children (any age), mix 5 - 10 ml chlorophyll into their drinking water.

Best taken on empty stomach for better absorption.

Strictly no hot water, only room temperature or cold water to be mixed with chlorophyll.


PHHP Phyto Chlorophyll Value Pack
6 x PHHP Phyto Chlorophyll 500ml
For any enquiry or discussion, feel free to contact me
Call: +6010-2698 229 (Chris)
Email: phhpasia@gmail.com
Bulk Purchase Discount. Reseller Wanted.

Last Updated @ 6/9/2017 9:44:35 PM

Last Updated @ 8/7/2018 11:19:11 PM