4 Pcs masks / per box
Use 3 boxes to see results!  
15 boxes = 1 Month Treatment
Bust becomes Bigger & Fuller 
WHY RAPIBUST?
Unlike other breast enhancement products, RAPIBUST is 100% natural with no hormones. It is made up of natural horn bone protein, peptide, hormone-free, non drug and non-harzardous substances. It is 100% absorbed to firm and enlarge bust and 100% safe and effective! 
MAIN INGREDIENTS
III-type Horn Bone Peptide Protein

Supplies protein to restore normal cell metabolism

Can be 100% absorbed by the human body

Sodium Hyaluronic Acid

Improve skin metabolism

Makes skin soft, smooth, wrinkle-free

Increases skin elasticity & prevent aging

Bisabolol

Anti-inflammatory agent to protect allergic skin

Sodium Hyaluronate

Improves skin nutritional metabolism, makes skin soft, smooth & wrinkle

Increase skin flexibility & prevents aging
TESTIMONY
Safety without side effects: no hormones, no drugs, no side effects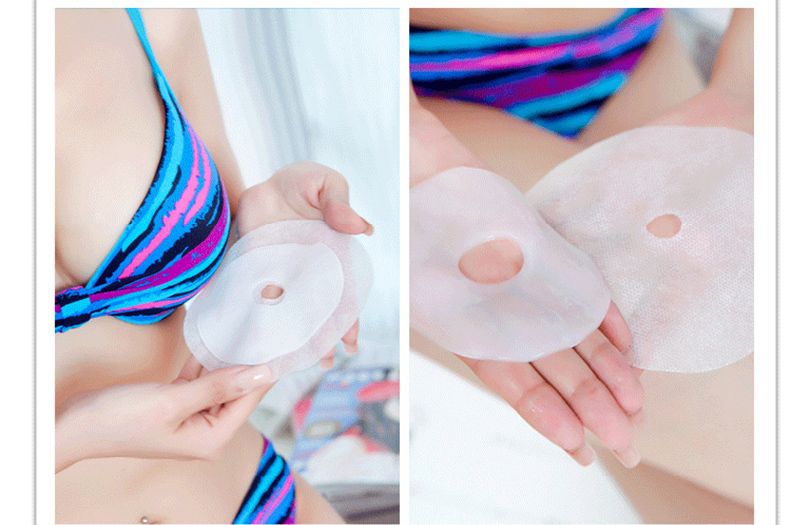 Rapibust Breast Enhancement Mask is formulated using natural Angular bone peptide protein, without hormones, without drugs, no harmful substances and no side effects
Uses supplementary 3 trapezium peptide protein of the breast
Penetrates instantly for optimal absorption of nutrients
Complete absorption takes only 2 hours daily
Enhances breast size and promotes breast firming
Sodium Hyaluronic Acid Improve skin metabolism
Makes skin soft, smooth, wrinkle-free, increases skin elasticity and prevent aging
Bisabolol Anti-inflammatory agent to protect allergic skin
Ingredients:Angular bone protein peptide,Sodium hyaluronate,Bisabolol
RAPIBUST(TV Shopping Products)Authurized By Magrette make your chest bigger quickly,
Material: Deionized Water, Fortunately Acid / Kwai Triglyceride, Mineral Oil, Etc.
Usage steps.
Put 2 pcs in your bra cup, both sides contain 1 piece

Put on your bra

After using 8 hours, put the RAPIBUST off, then change new

Guarantees the nature time: 24 months
Note: Please avoid using this product during menstruation / pregnancy / breast feeding.

Last Updated @ 1/10/2018 12:56:11 AM