PROSKT 8PK-4103IN Digital H.V. Insulation Tester
Features :-
Digital high voltage insulation tester 5kV digital tester with 500V increments and high voltage warning alarm.
Test voltages from 500V to 5kV in 500V increments.
Measure insulation resistance to 300G\u03a9.
LCD display indicates test voltage, test duration and insulation resistance.
Measures insulation test voltages up to 5kV and insulation test time.
Insulation resistance, autoranging on all ranges.
Automatic external live voltage warning.
High voltage applied warning buzzer.
Complete with built-in heavy duty carrying case, test leads and 8 type C batteries.
2 Lines x 16 Characters large LCD.
Four insulation test voltage: 500V DC(25G\u03a9), 1kV DC(50G\u03a9), 2.5kV DC(125 G\u03a9),5kV DC(250 G\u03a9).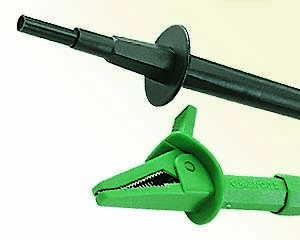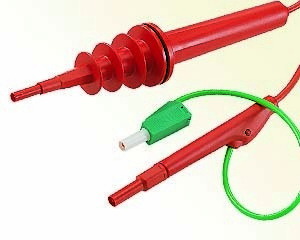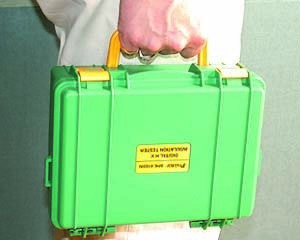 Test Voltage(Measuring): 500V DC(25G\u03a9), 1kV DC(50G\u03a9), 2.5kV DC(125 G\u03a9), 5kV DC(250 G\u03a9)