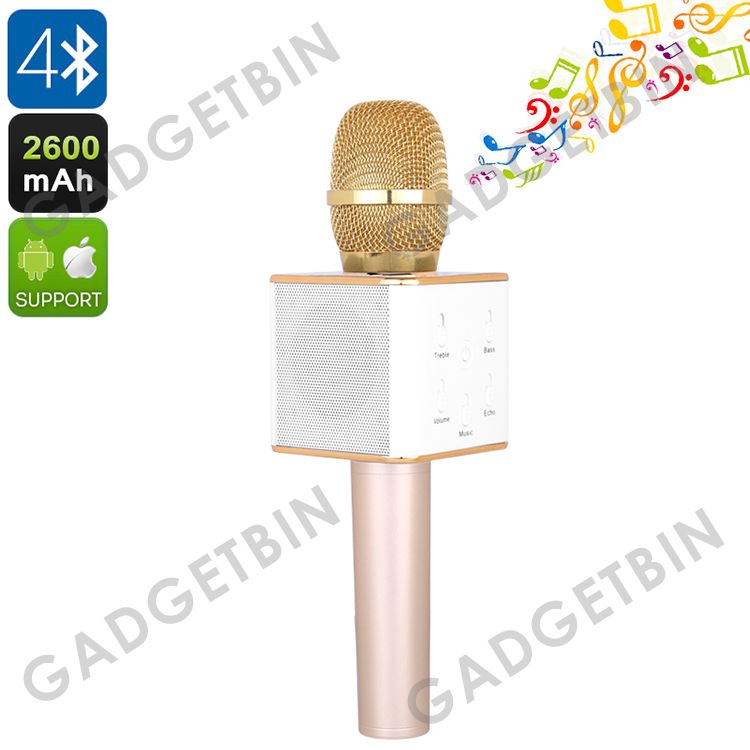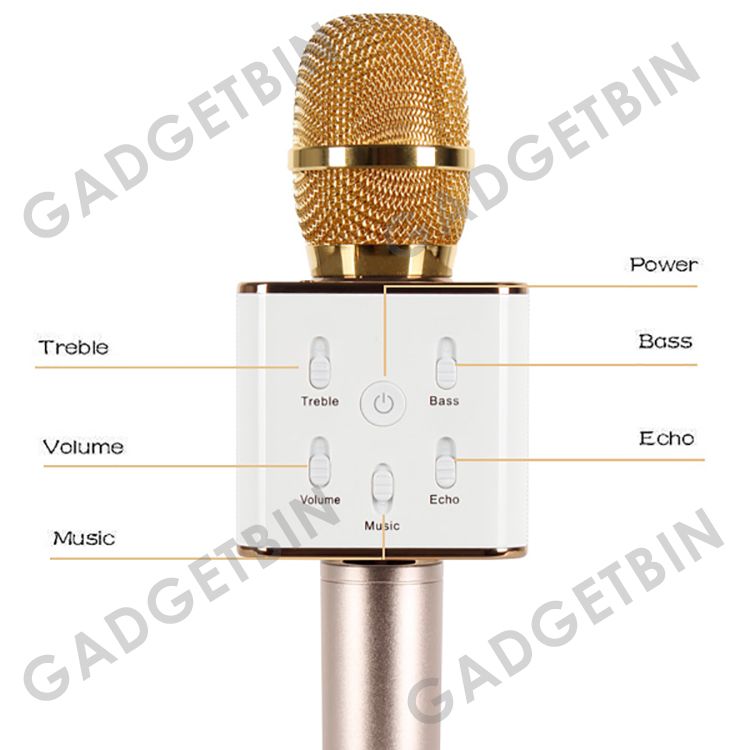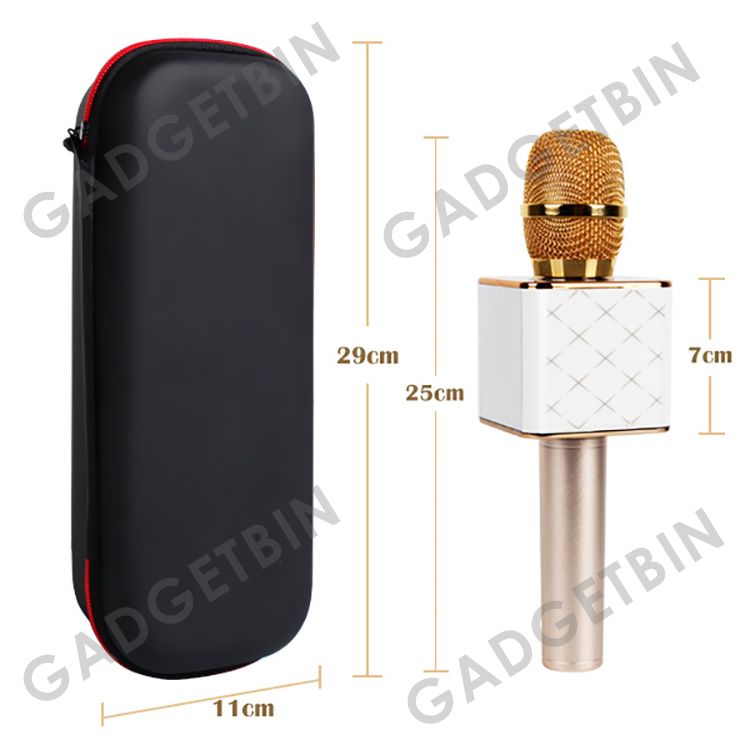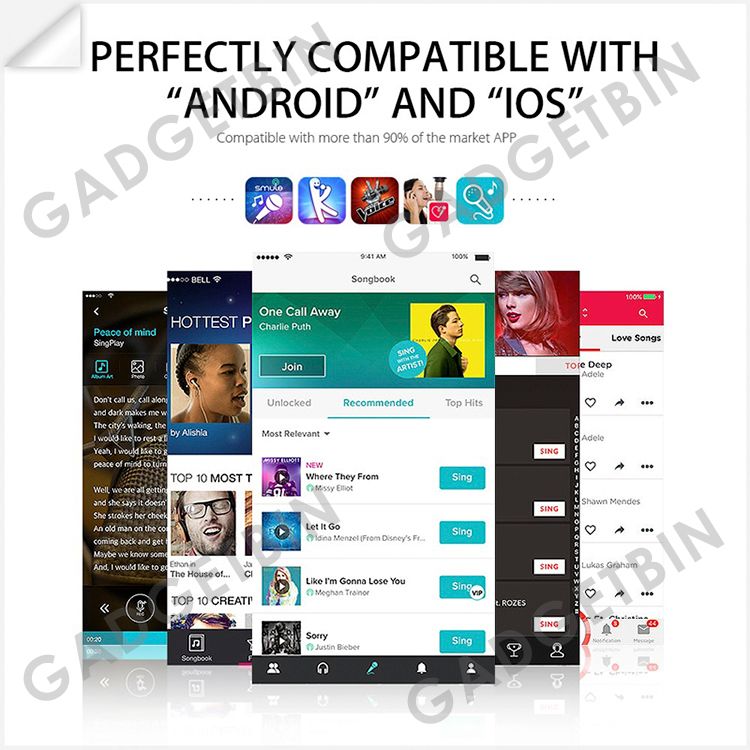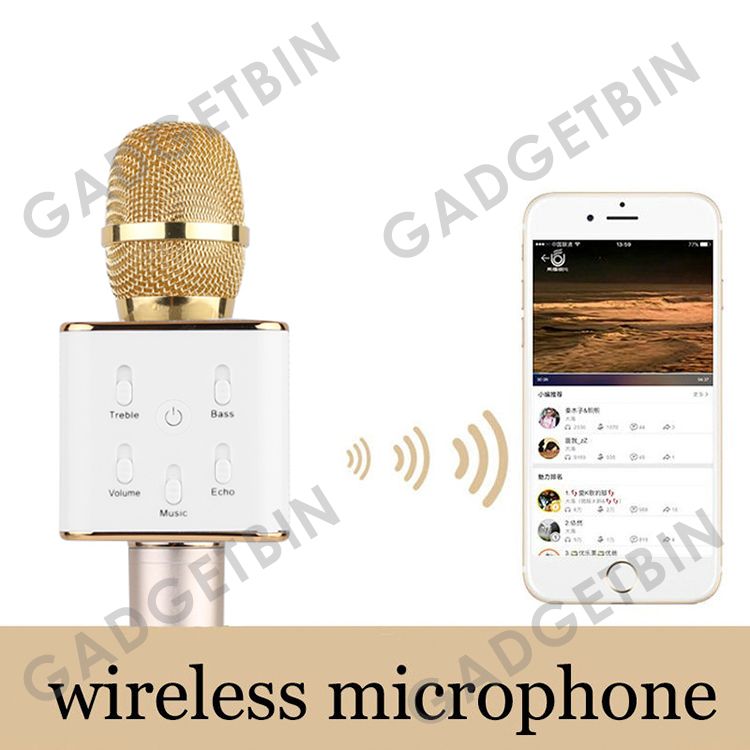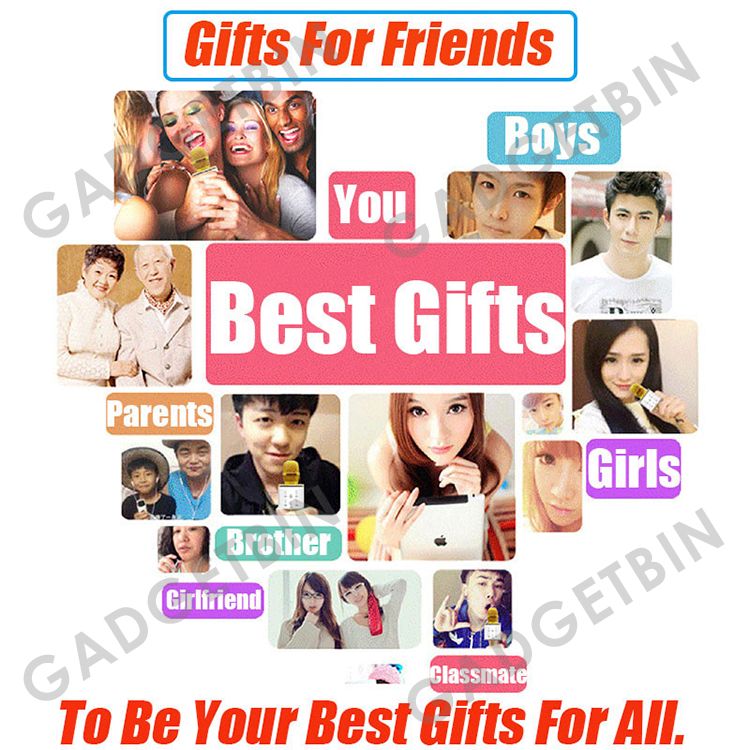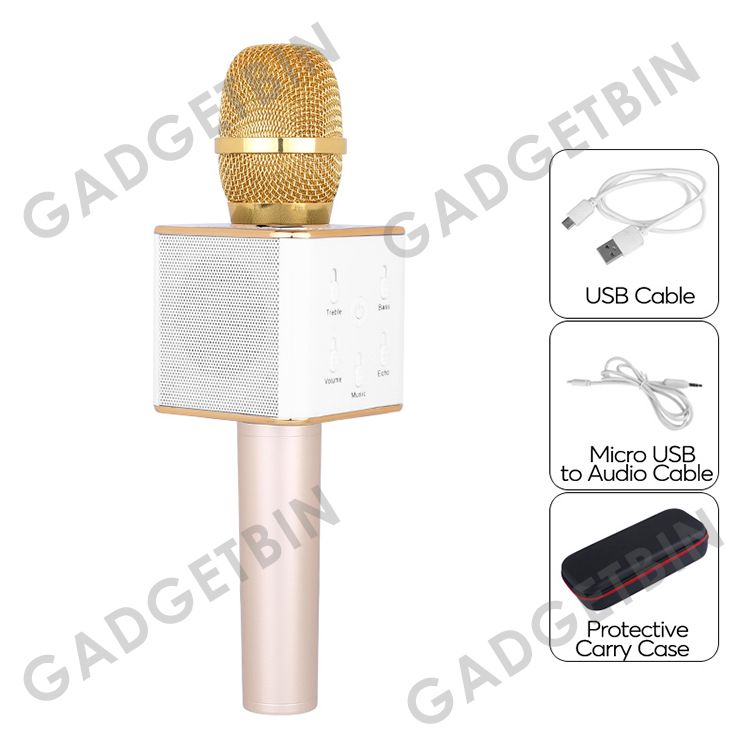 If you are looking for a general microphone, this is not it. However, if you are looking for a multi-purpose microphone, you have certainly come to the right place. Made for the Karaoke lover and aspiring singer, this wireless portable microphone has a speaker at the base that projects stunning KTV live-sound with powerful adjustable echo reverberation effects.

Definitely the best choice for singing without going to a Karaoke centre, you can now show off your vocal chords anywhere and everywhere you go. This wireless speaker supports music play from USB or Bluetooth connectivity means that you can pair it with Bluetooth enabled devices such as your smart phones, tablets, laptops, computers, etc. This gives you access to your favorite playlists for hours of continuous fun!

That is not all. This special one-of-a-kind microphone uses 2600mA Li-ion battery that is chargeable via USB DC 5V. When fully charged, the microphone is good to go for over 8 hours of endless fun!

Set to deliver excellent sound quality with echo reverberation, Bluetooth connectivity and amplifier options over and above basic KTV microphone functions such setting up your treble, volume , bass , echo. This microphone is a rare gem and one that you really must get your hands on!

Features:
2-in-1 portable wireless microphone and speaker, without additional connection works independently.
Bluetooth 4.0 connectivity, able to be paired with Bluetooth enabled devices
Excellent sound quality with echo reverberation effect
High compatibility, it is suitable for iOS and Android smartphones, iPad tablet, Bluetooth etc.
Multipurpose: Bluetooth speakers, karaoke singing, car stereos, musical recordings, interviews, podcasts and so on.
All the applications of ideal singing to speech sound can be used as a bluetooth speakers.
Product Parameter:
Professional tuning button, the treble / bass / volume / paternity / reverb can be adjusted through this microphone.
Power: Rechargeable built-in lithium battery
Playing time: More than 8 hours when fully charged
Specifications:
Style: Handheld wireless microphone amplifier speaker
Communications: Wireless
Link method: Bluetooth 4.0
Pickup: Capacitive
Output power: 2*5W
Frequency range: 100Hz - 10KHz
Maximum SPL: about 115 db 1KHz
THD: up to 1%
Reverb Mode: Echo Reverb
Power: Built-in lithium battery
Battery capacity: 2600 mAh
Charging Power: DC 5V

What's in the box:
1 x Microphone
1 x Audio Cable
1 x USB Cable
1 x Storage Box