Item Specification
Product Description
This intelligence Competition Speed Timer improves your memory, hand flexibility, activates your imagination and creativity. It is perfect for testing your mental skills and challenging your patience.
* Ideal for speed cube and cup stack racing
* Test the playing time accurately and exactly 
* Powered by 2x AAA batteries (Not included)
* With a special function, connect with computer, computer will show the competition time 
* Bar-shaped design with LED light indicator
[Product Name] : QiJi Competition Speed Timer Version 3
[Material]     : ABS Plastic
[Measurement]  : 28cm x 5cm x 2cm
[Postage]      : 
PosLaju - RM8.00 (Peninsula), PosLaju - RM10.00 (Sarawak), PosLaju - RM11.00 (Sabah)
[Payment]      : Maybank/CIMB Account (given upon successful dealing)
QiJi's Speed Timer v3 is built up based on v2 with additional new features. It can connect to computer and display on the monitor. It is more convenient to change batteries from button batteries to 2 pieces of AAA size batteries. The enhancement of the iron buckle is more valuable and practical.
Firstly, before connecting to the computer, download Java zipped file from http://www.qjtoys.com/upfile/cct-9.0.5.rar and unzip it. Double click "CALCubeTimer.jar" to execute the file. If the file could not be executed directly, right click the file and choose JAVA to open file. Secondly, if your computer does not install Java program, do download from http://www.java.com/ and install immediately.After the installation, double click CALCubeTimer.jar to execute CCT program.
Note: This Speed Timer has to connect to microphone port to your computer. Batteries AAA size are not included in this package.
1. Install 2x AAA battery
2. Press the "Power" button, the red light and green light will be flashing
3. When the screen displays 0:00, put your both hands on the sensors, it starts time when you release hands
4. When you put your hands on the sensors again, it finishes and the screen will show the used time
5. Press "Reset" button for next competition
1 x QiJi Competition Speed Timer V3 In The Box
1 x Computer Linked Cable
*** Please use WhatsApp +60173683130, if interested. Try not to use SMS as many messages will be passing around ***
1. Buyer sends Product Name / SKU / snapshot product photo with quantity of order to Seller
2. Buyer states shipment method - COD (Kajang, Selangor only) or Courier;
3. Seller gives itemised prices (if more items) with Total Amount
4. Seller sends confirmed order item(s) photo to Buyer;
5. Buyer confirms order and makes payment with receipt snapshot (ATM transfer) / notification (Bank Transfer - Giro/Instant);
6. Buyer gives Receiver Name and Delivery Address (for Courier).
1. In order to secure for the same day posting, payment has to be settled before 3:00pm of the same working day;
2. Shipment is handle before 5:00pm and Tracking Number will be given thereafter;
3. Delivery is taking 1-3 working days (West Msia) / 2-5 working days (East Msia);
4. Seller will/may send notification message to buyer if delivery is proceeding (depends on the poslaju status update);
5. Buyer may notify Seller the successful parcel receiving.
1. Return/exchange is allowed within 7 days with the following conditions:
---> Wrong item is dispatched;
---> Timer is malfunction.
2. Postage of return to Seller shall be borne by Buyer whereas postage for dispatch out to Buyer is borne by Seller.
---
这个智能比赛速度计时器提高你的记忆,手的灵活性,激活你的想象力和创造力。它完美的测试你的心理技能,挑战你的耐心。
【 邮 费 】:
PosLaju - RM8.00 (半岛), PosLaju - RM10.00 (砂拉越), PosLaju - RM11.00 (沙巴)
【 付 款 】:Maybank/CIMB户头(将会给予成功的欲购者)
奇积第三代计时器在第二代的基础上增加了新功能,可以外接电脑和显示器,原来的扭扣电池更为两节AAA电池,更换电池时更方便,改进版高强铁扣.更超值,更实用。
首先,解压之后,看到的是很多乱七八糟文件。如果你的电脑安装过java程序的话,直接双击CALCubeTimer.jar(下载地址:http://www.qjtoys.com/upfile/cct-0.9.5.rar )就可以运行了。如果不能直接打开的话,就在程序上点右键,然后选择使用java打开。 其次,如果你的电脑没有安装过java程序的话,请先安装java,可以到官网上去下载,附上地址:http://www.java.com/,安装了之后,双击CALCubeTimer.jar就可以运行CCT了。 
备注:计时器的连接线是接在MIC唛克风口。AAA电池不含含在这套件内。
3.当屏幕上显示0:00时,把你的双手放在传感器,当你释放双手时计时就开始
4.当你再次把手放回在传感器,计时便结束,屏幕会显示使用时间
*** 有兴趣者,请发 WhatsApp +60173683130。 请勿使用短信查询,因为来往的回复会超载。 ***
1.买方发送产品名称/SKU/快拍产品照片和订货数量给予卖方;
2.买方指定运送方式 - 货到付款(仅在雪兰莪加影交易)或快递;
3。卖方会列出逐项价格(如果有更多的订购项目)与总额;
5.买方确认订单以及快照支付收据(ATM转帐)/通知(银行转账 - Giro/即时);
1.为了确保在同一天寄发,请在工作日的下午3时之前支付订购款额;
3.包裹会在1-3个工作日内(西马)/2-5天(东马)运达;
4.如果送货正在进行当中,卖方会/可能会发送消息通知给买家(视POSLAJU更新状态);
2.退货于卖方的运费应由买方承担,而卖方会承担送达新货品于买方的运费。
---
Quick Installation Video / 快速安装视频
---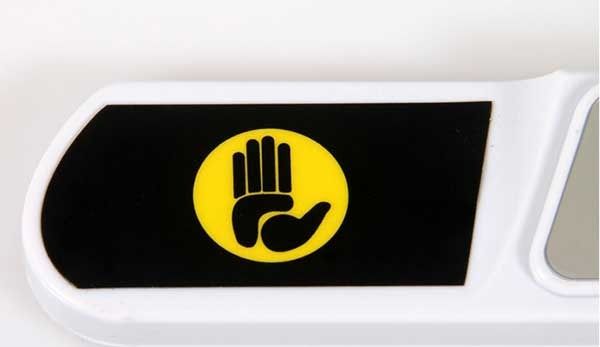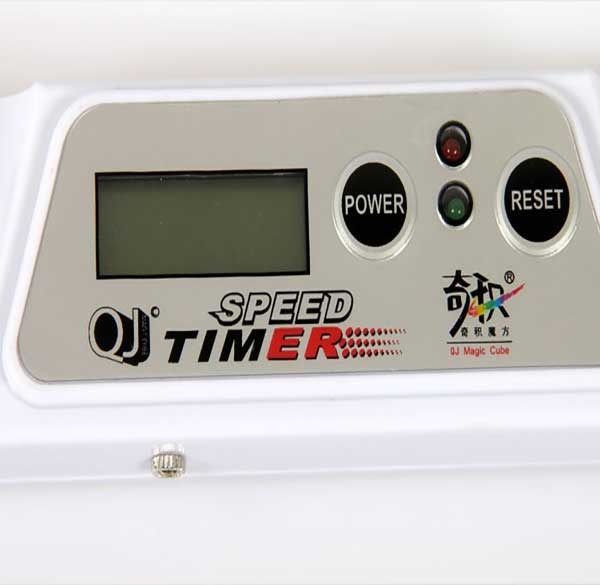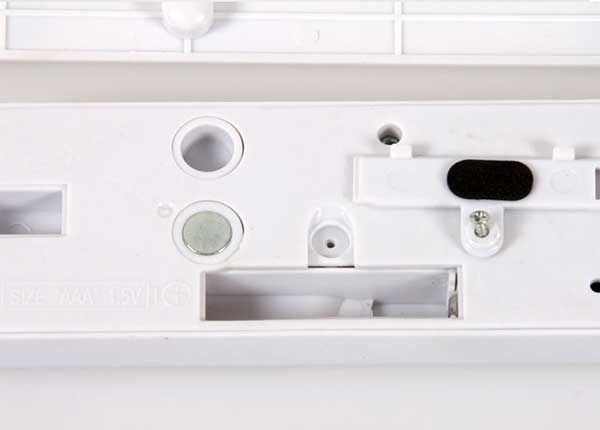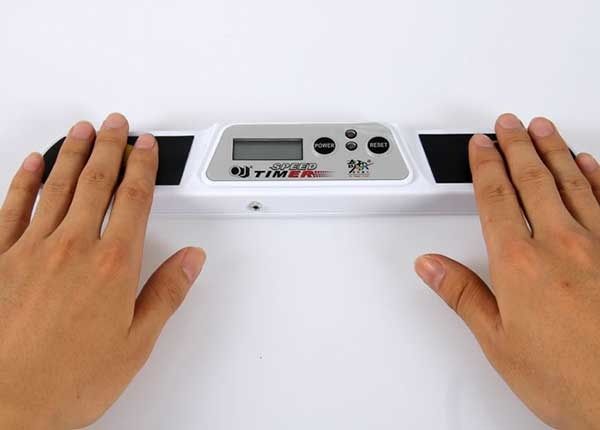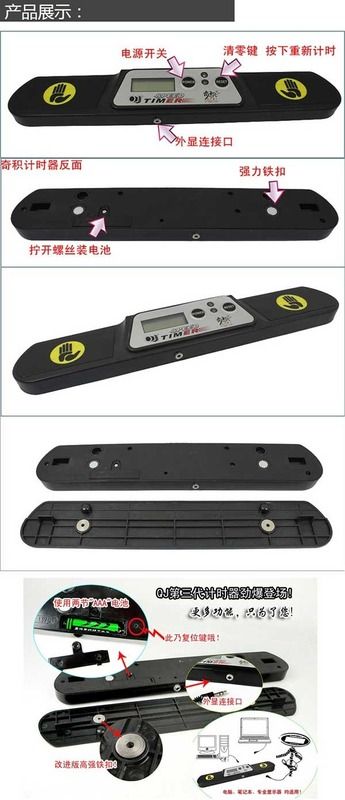 Last Updated @ 8/5/2016 2:49:47 PM

Last Updated @ 10/19/2016 9:54:03 PM

Last Updated @ 10/20/2016 10:59:47 PM
Questions & Answers
Do you have any questions to ask merchant about this product
| | | |
| --- | --- | --- |
| 5 star | | 0 |
| 4 star | | 0 |
| 3 star | | 0 |
| 2 star | | 0 |
| 1 star | | 0 |
Share your thoughts with others
Write a review
Only buyers who purchased the product may leave a review