Item Specification
Product Description
The succession of converted from traditional rules of colours into shape in a unique mirror cube designed. It has various changeable looks, like Transformers, very cool eye-catching!
It feels super soft and no problem of speed twisting. It's cost-effective, ultra-small inner circle structure with pop-up prevention capability, closed-up outside designed and very smooth.
[Product Name] : 3x3x3 Layers Mirror Cube
[Brand Name]   : ShengShou
[Material]     : ABS Plastic
[Measurement]  : Side Length 5.7cm
[Sticker]      : Stickerless
[Postage]      : 
PosLaju - RM8.00 (Peninsula), PosLaju - RM10.00 (Sarawak), PosLaju - RM11.00 (Sabah)
[Payment]      : Maybank/CIMB Account (given upon successful dealing)
1 x 3x3x3 Mirror Cube In The Box
1 x Chinese-English Instructions Manual
*** Please use WhatsApp +60173683130, if interested. Try not to use SMS as many messages will be passing around ***
1. Buyer sends Product Name / SKU / snapshot product photo with quantity of order to Seller
2. Buyer states shipment method - COD (Kajang, Selangor only) or Courier;
3. Seller gives itemised prices (if more items) with Total Amount
4. Seller sends confirmed order item(s) photo to Buyer;
5. Buyer confirms order and makes payment with receipt snapshot (ATM transfer) / notification (Bank Transfer - Giro/Instant);
6. Buyer gives Receiver Name and Delivery Address (for Courier).
1. In order to secure for the same day shipment, payment has to be settled before 1:00pm of the same working day;
2. Shipment is handle before 5:00pm and Tracking Number will be given thereafter;
3. Delivery is taking 1-3 working days (West Msia) / 2-5 working days (East Msia);
4. Seller will/may send notification message to buyer if delivery is proceeding;
5. Buyer may notify Seller the successful parcel receiving.
1. Return/exchange is allowed within 7 days with the following conditions:
---> Wrong item is dispatched;
---> Cube pieces have broken.
2. Postage of return to Seller shall be borne by Buyer whereas postage for dispatch out to Buyer is borne by Seller.
---
镜面魔方设计独特,成功的将传统对颜色规则转换成了对形状,玩起来变化多端,如同变形金刚一般,非常炫酷抢眼!做工精致,手感超柔顺,可速拧,性价比高,绝对推荐!超小内圆结构,超强防止pop能力,外封闭设计,顺滑无比。
镜面的意思是,表面的银色或金色贴纸可以反光,看起来像是镜子,由此得名。
镜面魔方用一句话来形容就是"非常非常的酷。"不过大家别看形状这么怪异,只要你会还原三阶魔方,保证你在10分钟之内就可以学会还原镜面魔方。同三阶相比,还原的原理不是非常的相似,根本就是一样的。魔方是根据六个面的中心块颜色来区别六个面。每个块上又有颜色来决定他们最终的位置对吧。镜面魔方没有颜色,六个面的中心块是由他们的高度来区别,而每个块的最终位置就是由这个块的各边的边长和中心块的高度来匹配而决定的。
一般的,如果会玩三阶魔方就会玩镜面魔方,只是每块的大小变了,三阶是依靠颜色来识别每个面,而镜面魔方是通过每块的几何尺寸来识别,把镜面魔方的尺寸大小类比成三阶魔方的颜色,这样就可以类似于三阶魔方了。
具体解法:建议玩的时候把镜面魔方最薄最小的那一层作为底层,这样在转动的时候比较好观察,在转的时候套用三阶魔方入门教程里的魔方公式就行了。只要你会任何一种魔方的还原方法,那么强烈建议你不要去看镜面魔方的还原教程,自己只要观察几分钟,你就会得到要领,很快就可以搞定啦。而在还原的过程中,镜面魔方会呈现千变万化的炫酷形状,当您的朋友看到你把如此繁复的图形最终还原成一个立方体的时候,那种崇拜的目光我想您一定会感受到。
【 邮 费 】:
PosLaju - RM8.00 (半岛), PosLaju - RM10.00 (砂拉越), PosLaju - RM11.00 (沙巴)
【 付 款 】:Maybank/CIMB户头(将会给予成功的欲购者)
*** 有兴趣者,请发 WhatsApp +60173683130。 请勿使用短信查询,因为来往的回复会超载。 ***
1.买方发送产品名称/SKU/快拍产品照片和订货数量给予卖方;
2.买方指定运送方式 - 货到付款(仅在雪兰莪加影交易)或快递;
3。卖方会列出逐项价格(如果有更多的订购项目)与总额;
5.买方确认订单以及快照支付收据(ATM转帐)/通知(银行转账 - Giro/即时);
1.为了确保在同一天寄发,请在工作日的下午1时之前支付订购款额;
3.包裹会在1-3个工作日内(西马)/2-5天(东马)运达;
4.如果送货正在进行当中,卖方会/可能会发送消息通知给买家;
2.退货于卖方的运费应由买方承担,而卖方会承担送达新货品于买方的运费。
---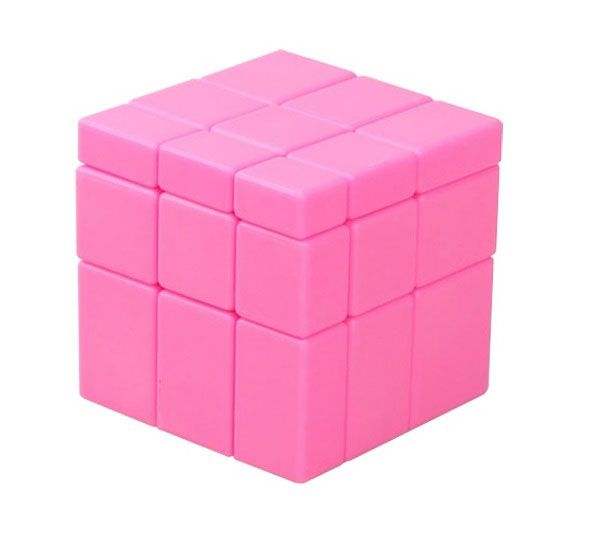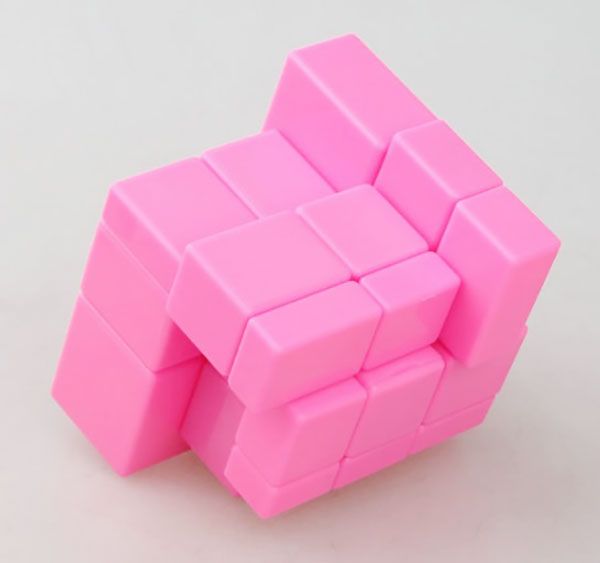 Last Updated @ 10/20/2016 11:10:08 PM

Last Updated @ 11/4/2016 10:23:26 PM
Questions & Answers
Do you have any questions to ask merchant about this product
| | | |
| --- | --- | --- |
| 5 star | | 0 |
| 4 star | | 0 |
| 3 star | | 0 |
| 2 star | | 0 |
| 1 star | | 0 |
Share your thoughts with others
Write a review
Only buyers who purchased the product may leave a review