Item Specification
Product Description
This is the popular Maru Lubricant, which can be used together with silicone-based lubricants to improve performance even more. This is the 10ml size of Maru Lube.
Turn the upper layer of the cube to 45 degrees, exposed parts contact surface, drop the lubricant on the contact surface and turn a few times. Then change the other side until the whole cube can feel the same smoothness.
1. The lubricant is a water-based liquid, it doesn't need too much. Drop little by little slowly. Lubricate it just right, because too many drops will cause trouble.
2. Do wash your hands with detergent or soap after used. This will wash the wax out from the hands.
3. The appearance of lubricant is milky white liquid, look like milk. Store at unreachable children pick up place. In case of eating, drink volume of water. If still feel uncomfort, seek medical assistance immediately. 
[Product Name] : Taiwan Maru Lube 10ml
[Brand Name]   : Taiwan Maru
[Ingredient]   : Silicone
[Postage]      : Poslaju - RM8.00 (Peninsula), PosLaju - RM10.00 (Sarawak), PosLaju - RM11.00 (Sabah)
[Payment]      : Maybank/CIMB Account (given upon successful dealing)
1 x Taiwan Maru Lube 10ml In The Bottle
*** Please use WhatsApp +60173683130, if interested. Try not to use SMS as many messages will be passing around ***
1. Buyer sends Product Name / SKU / snapshot product photo with quantity of order to Seller
2. Buyer states shipment method - COD (Kajang, Selangor only) or Courier;
3. Seller gives itemised prices (if more items) with Total Amount
4. Seller sends confirmed order item(s) photo to Buyer;
5. Buyer confirms order and makes payment with receipt snapshot (ATM transfer) / notification (Bank Transfer - Giro/Instant);
6. Buyer gives Receiver Name and Delivery Address (for Courier).
1. In order to secure for the same day shipment, payment has to be settled before 1:00pm of the same working day;
2. Shipment is handle before 5:00pm and Tracking Number will be given thereafter;
3. Delivery is taking 1-3 working days (West Msia) / 2-5 working days (East Msia);
4. Seller will/may send notification message to buyer if delivery is proceeding;
5. Buyer may notify Seller the successful parcel receiving.
1. Return/exchange is allowed within 7 days with the following conditions:
---> Wrong item is dispatched.
2. Postage of return to Seller shall be borne by Buyer whereas postage for dispatch out to Buyer is borne by Seller.
---
这是受欢迎的小丸号魔方专用润滑油,它可以与硅油润滑剂一起使用,以提高性能。 这是小丸号10ml小瓶装。
将魔方上层转45度,露出零件接触面,在接触面上滴一滴润滑剂,並转几下再换另一面,直到整颗魔方手感一致即可。
1.润滑剂为水性质,使用时不需注太多。一点一点慢慢滴。润滑度刚好就好,因滴太多会造成润滑剂滴漏,反而易造成困扰。
2.使用后请用清洁剂或肥皂洗手,以将手上的腊质洗净。
3.润滑剂外观为乳白色液体,状似牛奶,存放时请注意,勿置于孩童幼儿伸手可取之处,万一误食请大量服用开水,仍有不适请立即就医。
【 邮 费 】:PosLaju - RM8.00 (半岛), PosLaju - RM10.00 (砂拉越), PosLaju - RM11.00 (沙巴)
【 付 款 】:Maybank/CIMB户头(将会给予成功的欲购者)
*** 有兴趣者,请发 WhatsApp +60173683130。 请勿使用短信查询,因为来往的回复会超载。 ***
1.买方发送产品名称/SKU/快拍产品照片和订货数量给予卖方;
2.买方指定运送方式 - 货到付款(仅在雪兰莪加影交易)或快递;
3。卖方会列出逐项价格(如果有更多的订购项目)与总额;
5.买方确认订单以及快照支付收据(ATM转帐)/通知(银行转账 - Giro/即时);
1.为了确保在同一天寄发,请在工作日的下午1时之前支付订购款额;
3.包裹会在1-3个工作日内(西马)/2-5天(东马)运达;
4.如果送货正在进行当中,卖方会/可能会发送消息通知给买家;
2.退货于卖方的运费应由买方承担,而卖方会承担送达新货品于买方的运费。
---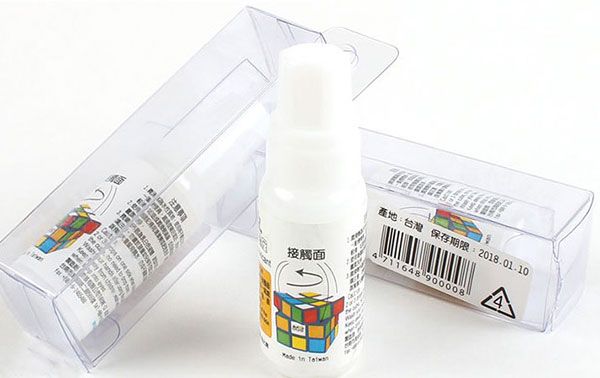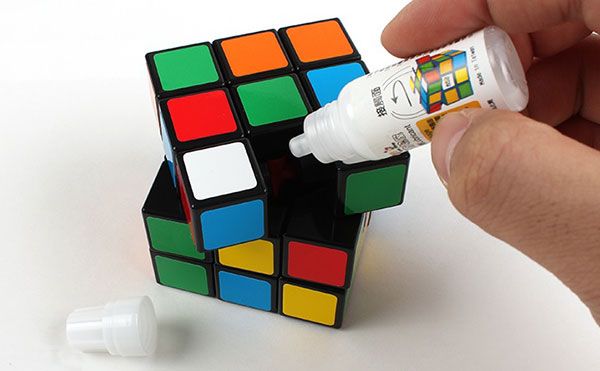 Last Updated @ 11/4/2016 10:22:51 PM
Questions & Answers
Do you have any questions to ask merchant about this product
| | | |
| --- | --- | --- |
| 5 star | | 0 |
| 4 star | | 0 |
| 3 star | | 0 |
| 2 star | | 0 |
| 1 star | | 0 |
Share your thoughts with others
Write a review
Only buyers who purchased the product may leave a review