AAA GRADE Battery for Samsung Model Phone
Available model at below:
a) Samsung W & Y S5360/ S5380 - RM25
b) Samsung S2 I9100 - RM25
c) Samsung S3 I9300/ S3 Mini I8190 - RM30
d) Samsung Grand Duos I9082 - RM30
e) Samsung Grand Win Quattro I8552 - RM30
f) Samsung S4 I9500 - RM35
g) Samsung S4 mini I9190  - RM30
h) Samsung Note I9220 - RM30
 i) Samsung Note 2 N7100 / NEXUS I9250 - RM35
j) Samsung Note 3 N9000/ N9005 & Note 3 Neo N7505 - RM40
k) Samsung Mega 6.3 I9200 - RM40
l) Samsung Galaxy Ace / Ace Plus S7500 - RM25
m) Samsung Galaxy Grand 2 G7106 - RM35
n) Samsung Galaxy S5 - RM40
o) Samsung Galaxy Note 4  - RM50
NEW MODEL BATTERY FOR KOREAN/ CHINA MADE PHONE now available
a) S3 S4 korean battery: 

RM50
 b) Note 2 korean battery: RM55
a
  **PROMO PRICE ( LIMITED STOCK)
Warranty Period for Battery: 6 month
HIGH QUALITY MOBILE BATTERY 
REAL PHOTO OF BATTERY PACK( PACKAGING):
---
METHOD 1: NETPAY
* We are register and certified seller by NETPAY.
* We accept Visa and Master card.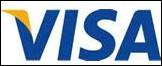 METHOD 2: BANK TRANSFER/ CASH DEPOSIT
* We accept cash deposit and online banking. You can pay to our bank account as below:
Maybank

CIMB Bank

PUBLIC Bank

Hong Leong Bank

A/C No: 512110601802

Name: CHIN KAH YIT

A/C No: 12800003777203

Name: CHIN KAH YIT

A/C No: 4678695300

Name: CHIN KAH YIT

A/C No: 03650319533

Name: CHIN KAH YIT
* In order for us to facilitate the order process, once you made the transfer,
pls kindly must provide us the below details via Lelong PM or
Email us at onemobilegadgets@hotmail.com or Update us on "My Buy Now Order".
Which BANK and ACCOUNT number you Transfer/ Cash Deposit
Amount transferred
Date of transferred
Order ID
---
METHOD 1: Cash on Delivery/ Self Collect
* We provide Cash On Delivery (COD) & Self Collect to our customer
* We are really appreciated to all customer to fix to our preferable time & location,
Preferable postage instead if out of below this location:
WEEKDAYS 6-6.30pm

CENTERPOINT MCD, BANDAR UTAMA

WEEKDAYS AFTER 7pm

PETRON Jusco Bukit Raja/ ESSO opposite Klang Parade

WEEKEND SAT/SUN

KLANG/ SETIA CITY MALL

( INFORMED US – 1-2 days earlier for SELF COLLECT)

 
METHOD 2: Postage
* We using POSLAJU @ POS EXPRESS service to our customer.
* We will post out your items within 1-2 working days upon success payment been made.
* Our cutoff time for postage is 7am daily, Any payment after 7am, we will ship on the following day.
* Any urgent order can PM us, we try our best to sent out on same day.
---
* We provide 1 month warranty to our customer upon purchase.
* Any misfunction or dissatisfaction of the items, may sent us the capture of pictures
items to our email onemobilegadgets@hotmail.com , we will investigated and replace for you.
---
CONTACT METHOD

SMS/ WHATSAPP/LINE/ WECHAT: 017-6696399

EMAIL

onemobilegadgets@hotmail.com

 

Last Updated @ 6/15/2013 5:12:13 PM

Last Updated @ 6/16/2013 1:28:12 PM

Last Updated @ 8/17/2013 10:38:41 PM

Last Updated @ 9/19/2013 1:29:03 PM

Last Updated @ 12/13/2013 6:05:38 PM

Last Updated @ 12/13/2013 6:07:29 PM

Last Updated @ 12/21/2013 1:39:56 PM

Last Updated @ 5/17/2014 8:53:03 AM

Last Updated @ 6/3/2014 10:25:37 AM

Last Updated @ 6/19/2014 8:29:34 AM

Last Updated @ 7/7/2014 12:15:55 PM

Last Updated @ 7/25/2014 5:18:12 PM

Last Updated @ 7/27/2014 12:52:31 PM

Last Updated @ 7/27/2014 12:55:08 PM

Last Updated @ 8/7/2014 11:16:31 PM

Last Updated @ 9/25/2014 8:15:50 AM

Last Updated @ 3/22/2015 1:25:12 AM

Last Updated @ 10/18/2016 12:01:39 PM