Product ID : 204978569
Brand : SAMSUNG
Model / SKU : 8806086916516
Conditions :

New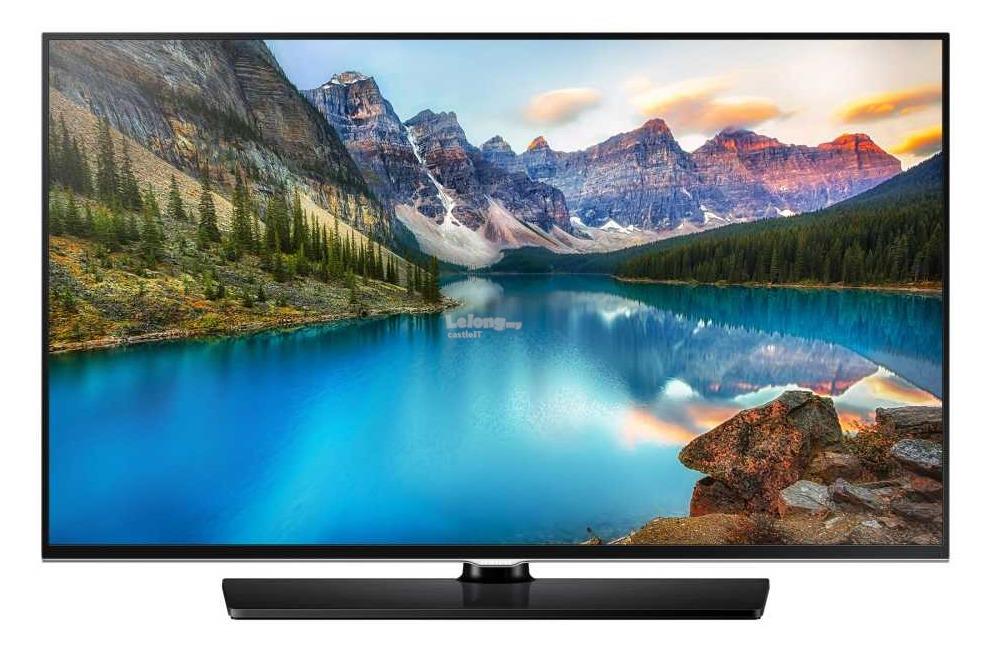 NOTE: All goods sold are subjected to stock availability. If the stock is unavailable/sold out, we will proceed refund to your bank account/credit card. Due to bank process, it may takes up to 7-14 working days.


Actual product may not be exactly as shown.

---

LYNK™ SINC
Compatibility with LYNK REACH 3.1
H.Browser compatibility
New Home Menu
Wireless connectivity
Genuine product.
---

All specifications are subject to change without notice.

---
1-YEAR by Manufacturer






















---
Bank Account and Payment Instruction
Name: Castle IT Online Store
MAYBANK: 51484-2022-336
CIMB BANK: 8001-0246-65
PUBLIC BANK: 3-1874629-06
AM BANK: 233-201-201037-5
AFFIN BANK: 1-002002-452-19
BANK ISLAM: 14-238-01-000375-8
---
Name: WONG WEI LIK
RHB BANK: 1-14213-0014590-7
HONG LEONG BANK: 186-50-07138-8
ALLIANCE BANK: 64050-002007-8110

Email (bank receipt / notification): sales@castleit.com.my
F.A.Q. Order & Payment (

TAKE NOTE

)
Q: How do I make purchase on Lelong.com.my?
A: You are required to
registered
as
Lelong member
to make purchases on www.lelong.com.my/store/castleit. Alternatively, you can
email
or
facebook
us for
ordering
.
Q: Are there any charges?
A: Yes, but

ONLY IF

you make payment through

PAYPAL

.
- PayPal charges up to 3.9% (Malaysia buyer) and up to 5% (oversea buyer) transaction fee for using their services.
Transaction Fee Calculations
PayPal
A: An

additional 2% OFF

. Direct order from us through

Whatsapp / Facebook / Website: www.castleit.com.my
Q: I'm not Lelong member, but I want to pay using my PayPal.
A:
Yes, In this case, please give us with
your

PayPal account

and

email

, we will issue an official invoice for you to proceed payment.
Q: Can I not pay for the extra charges from PayPal?
A: Yes, In this case, please deposit through

Cash Deposit Machine

(ATM), or

Direct Funds Transfer

(Internet Banking) to either one of our

bank accounts

above

, then

upload

your

payment

receipts

to your order as a reference.
Q: How do I upload my payment details or bank receipts?
A: Once you've done the transfer,

notify us

by

uploading

the payment details or receipt to your order, we will then proceed your shipment once the payment has been verified. Please refer to the

instructions below

:
LELONG member
Tips: To purchase multiple items, please click add cart to choose more than 1 item, combine shipment will be set automatically according to the total weight of your order.

NOT a Lelong member?
Please email to us at sales@castleit.com.my, and remark details as below:
i. Item, Brand, and Model
ii. Quantity
iii. Delivery Address
We will revert to you accordingly with the Total Price (included shipping fee), then you may proceed payment if you are agreed with it.
Once payment is made, you can notify us through email with following details:
i. Payment - Bank, Amount, Date
ii. Delivery details - Recipient name, Address, and Contact number
We will proceed your shipment once the payment is verified.
A: Yes, you can but orders will only be released after the cheque is cleared.
- Clearing period for same bank cheque takes

1 working day

, and

3 working days

for a Third-party bank cheque.
Q: What about payment via NETPAY / PAYPAL ?
A: Your order and payment details will be
automatically generated/updated
by NetPay / PayPal.
Q: What about my tracking details?
A: Tracking number normally will be given/updated on the next working day.
Q: When is your cut off time?
A: Please be advised that our last daily order closed at 1:00P.M., kindly submit all your order and payment details as early as possible, so we could arrange your shipment ASAP.
Q: I can not find the "OTHER PAYMENT METHODS" to upload my payment details/banking receipts. How?
A: If you can not find the

button

for

"Other Payment Methods"

at the check-out section, please follow

the

steps

below:
Step 1. Use this link to fix the Bug: http://bit.ly/2cszQAc <== (Copy and Paste, then press ENTER on your browser)
Step 2. Click "Make Payment"

Step 3. Follow the final steps in the picture below:
Your order is successful !
---
---
---
---
---
List of Courier Services
Shipping and Processing: Orders placed are typically processed and shipped within 24-business hour, except for weekend and public holidays. Once an order has processed, delivery time normally would takes 1-working day to reach within West Malaysia and 4-7 working days (POS Malaysia) / 1-2 working days (POSLAJU) to reach East Malaysia. After your order has been processed and shipped, you will receive a shipping confirmation and status update that contains the tracking details.
Weight Samples
Light items (below 1KG) - Processor, Memory RAM, Flash Drive, Software, Mouse, and etc.
Heavy items (above 1.5KG) - Power Supply, Monitor, CPU Case, Motherboard, Printer, and etc.

Peninsular (West Malaysia)
- All shipment will be deliver by POSLaju / GDExpress. (ETA 1-working day)

- Shipment to Free Trade Zone will be deliver by POSLaju (ETA 1 to 2-working day)
Sarawak / Sabah / Labuan (East Malaysia)

- Light shipment delivers by POSLaju (ETA 1 to 2-working day) as default shipping method, changing or upgrading to other couriers are required to top-up for extra charges.

- Heavy shipment delivers by POS Malaysia (ETA 4 to 10-working day) as default shipping method, top-up is required for upgrading to fast shipping couriers such as POSLaju or GDEXpress.

NOTE: If you want other courier services, kindly remark on your order or notify us as early as posible, or else we may not be able to stop it once the shipment has left our warehouse. Top-up may be required for different courier services.
Fast Shipping: The default shipping method to East Malaysia is POS Malaysia. Customer who prefers fast shipment is required upgrade to POSLAJU, top-up fees may vary depends on the size/weight of the parcel and as well as the final location.
Shipping Details (required): Recipient name, address, contact number, and email address (for Warranty). Moreover, student or lecturer's ID number is also required for delivery to University/College or school.
Shiping Destination: We ship both nationwide and worldwide, ship rates may vary depends on the courier company.
Late Shipment: We do not guarantee transit times and shipping fees are non-refundable through us. However, the shipping methods listed below are guaranteed directly through the shipping carrier with certain exceptions such as weather delays, traffic delays, and failed delivery attempts. Please contact the courier directly if you think the shipment is delayed or being late.
Incomplete or Incorrect Address Submission: Please review your shipping address carefully when placing an order. Errors in the shipping address may cause delays in transit times or shipment returned. We will not resend the same order until it is returned to us by the courier and customer is require to bear the cost for resending shipment.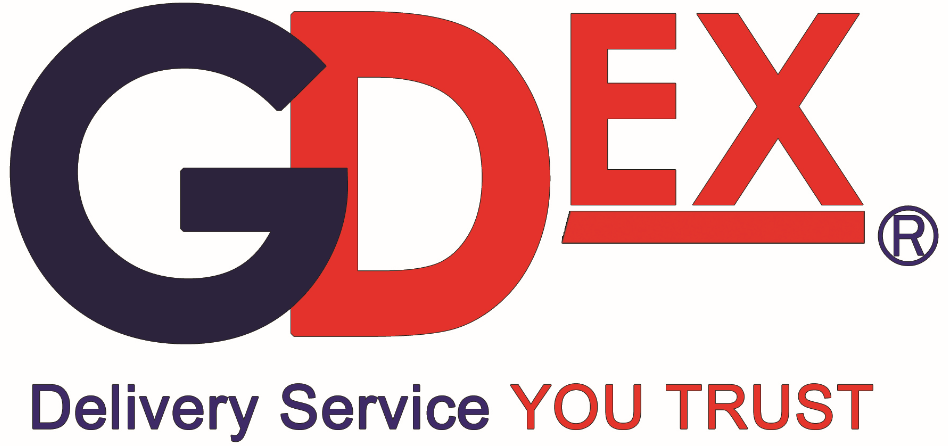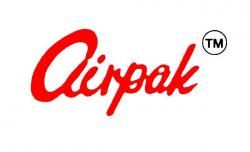 Shipment Rate Estimation

Location

First

RM

Subsequently, every 500gram (RM)

Remark

Peninsular Malaysia

500gram

6

1.2


Gdexpress (Default)

Poslaju (Below 0.9kg)

Sabah/Labuan

500gram

9

2.2

Poslaju (Below 1.5kg)
Pos standard (1.6kg+)

Sarawak

500gram

9

2.2

Poslaju (Below 1.5kg)

Pos standard (1.6kg+)

International

-

-

-

Please Ask
---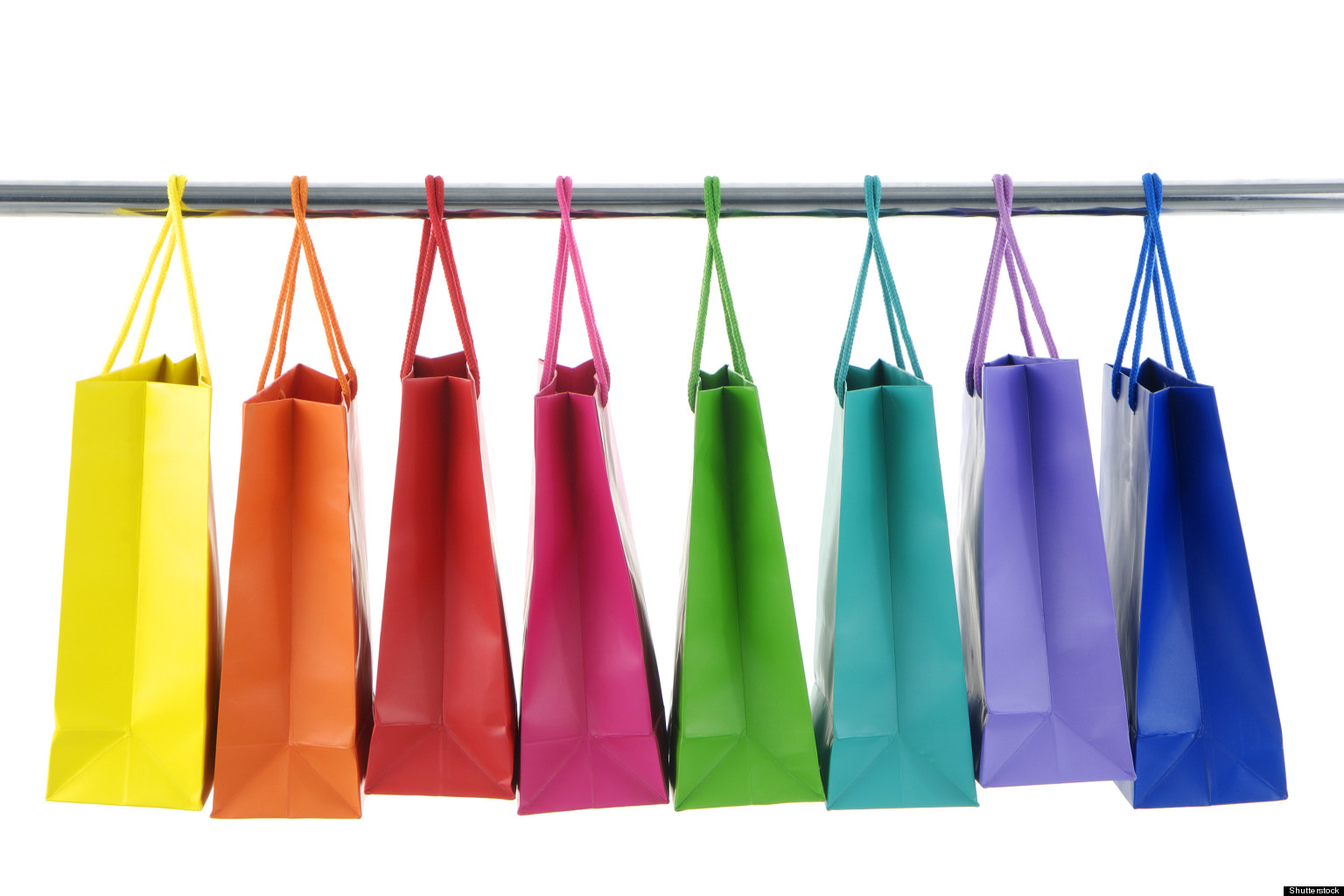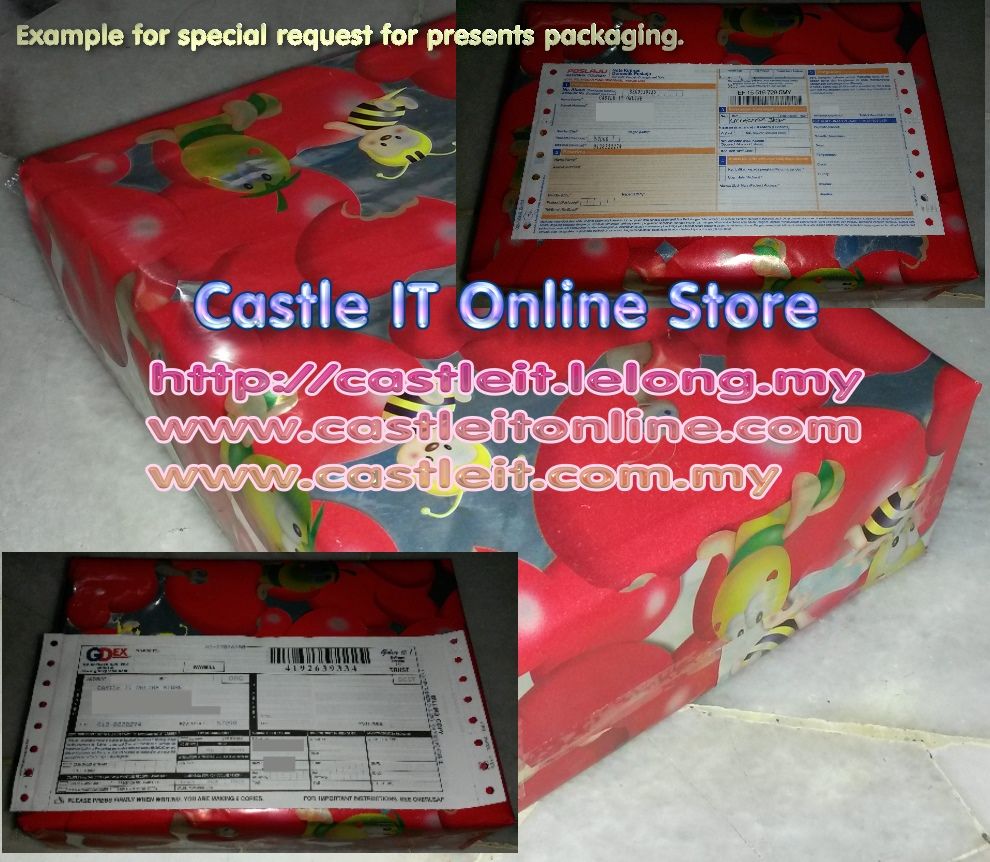 Welcome to Castle IT Online Store. Terms and conditions stated below applies to all visitors and users of castleitonline.com / lelong.com.my/merchant/castleit.htm. You're bound by these terms and conditions as long as you're on castleitonline.com / lelong.com.my/merchant/castleit.htm.

Buyer's MUST READ
The following terms and conditions govern the sale of products by Castle IT Online Store. By submitting your on-line order to Castle IT Online Store, you have indicated your acceptance to be bound by these terms and conditions of sale. At Castle IT Online Store's sole discretion, these terms and conditions may be changed without prior notice at any time.
Goods sold are not returnable, exchangeable or refundable.
Note: All goods sold are subjected to stock availability. If the stock is unavailable/sold out, we will proceed refund to your bank account/credit card. Due to bank process, it may takes up to 7-14 working days.

Confirmed order must pay within 5 days.

Please allow us 1 to 2 working days to process order shipment.

Tracking number will be provided/updated within 24 working hours after shipment made. (Lelong or SMS)
Availability
Castle IT Online Store does not guarantee that products and services advertised on our website will be available when ordered or thereafter.

All orders are based on first come first serve basis. If the item you ordered is unavailble/sold out, you may cancel that item and request for a refund or place a back-order for it, however the remainder of your order will be shipped. We will contact u via email, lelong PM, or phone. (Please MAKE SURE your given Contact Details are correct so we can get in touch to you.)

Seller shall not held responsible for lost damage of the item during delivery by courier service. However, buyer has the right to claim from the courier company.

You may request for a hardcopy receipt under the remark section on your order.

If you prefer to have a product test, kindly request before order being shipped.

Custom PC assemble is FREE of CHARGES while purchasing whole PC set, please remark to us if you'd would like us to help you assemble the PC or you prefer to do-it-yourself.

Order Cancellations Changes
For the benefit of our customers, we attempt to process orders as rapidly as possible. As such, orders may be sent to our warehouse for fulfillment very soon after they are placed. Due to difficulty of locating orders once they have begun the fulfillment process, we will not be able to make any order changes or cancellations once they have reached this stage of processing.

Please review orders very carefully prior to submitting them and in the case a cancellation is necessary; please contact us as soon as possible to increase the likelihood that we are able to stop your order before it goes to the warehouse for fulfillment. Unfortunately, no guarantees can be made.

Shipping Risks during Shipping
When products are shipped to you by common courier, Castle IT Online Store's liability to you for breakage and/or non-delivery of the products by the common carrier to you will be limited by the limits of a liability provided by the common carrier's terms and conditions of carriage. You may wish to purchase insurance from loss or breakage during carriage for full insurable value of the products you have ordered by making the approriate requests when placing your order with Castle IT Online.

Errors, Misprints, and Omissions
Our goal is to provide current and accurate information on our website. However, errors, misprints, and omissions sometimes occur. These include but are not limited to incorrect or incomplete prices, descriptions, specifications, stock availability, photographs or illustrations. Castle IT Online Store makes no warranty that the content of the website is accurate or complete.

Prior to shipment or delivery of any order, Castle IT Online Store may cancel, reject, correct, or terminate any order for products, services, or insurance for which the price was incorrectly displayed or where we otherwise displayed erroneous, incomplete, or inaccurate information. Castle IT Online Store cancel, reject, correct, or terminate at any stage of the order processing, including after an order has been submitted and confirmed, and your credit card or debit card has been charged or an eletronic funds transfer has been sent or received. In the event your order is cancelled by Castle IT Online Store after your payment has been made, Castle IT Online Store will proceed a refund to you via eletronic bank transfer.

Castle IT Online Store is not obligated to complete any sell of products, services, or insurance based on errors, misprints, or omissions on our website.

Castle IT Online Store may at any time, with no prior notice or liability to any website user (a) correct any error, inaccuracy, or omission; (b) change the products and services available on the website, or the prices, fees, description, and specifications of such products, services, and insurance; (c) limit quantitie, promotional or otherwise, available for sale.

If you are not satisfy with your purchased product(s), please return it back to us with the invoice. Please refer no.14 and no.15 for return and refund policy.

Refund Policy
Refund only when the item is sold out/unavailable.

Return Policy
Any item purchased from Castle IT Online Store may be returned for credit, provided that it is returned sealed (in its original, unopened, undamaged packaging, with all documentation, just as it left Castle IT Online Store), via appropriate shipping methods. If a unit is returned unsealed, any costs incurred in the recertification of that item to the condition stated on the original invoice, plus any applicable restock fees, will be deducted from any refund or will be invoiced to the customer. Recertification fees will apply to any unsealed units returned without regard as to whether the unit was actually installed or otherwise used. Castle IT Online Store reserves the rights to reject or refuse to refund if the item has been unsealed by the customer.
Warranty
Please keep a copy of your courier's Consignment Note, Tracking Number or Order ID as warranty reference.

All products are eligible with warranty.

Warranties may take more than 7-weeks, as they will be returned to distributor/service centre, it will depend on their progress.

We offer 1-to-1 exchange policy for faulty item on the first 7-days, beyond that period will be handled with normal warranty procedure.

Warranty do not cover burn, mark, lightning strike, water damage, during courier delivery or any physical defect/damage caused.

Warranty do not cover modification, personal repair or excessive over-clocking results in malfunction.

Certain product may requires buyer manually registration.

Please note that buyer are required to pay for the shipping fees when sending-in warranty and warranty return over first 7-days.

There would be a service charge imposed over a period of time when buyer requires to send in warranty on behalf of them. For instances, a motherboard with 3 years warranty will be entitled to have service free for the first year only.
RMA / WARRANTY
Please submit your warranty details here:
bit.ly/1f3J4Uc
OR do it the manual way as below:
Warranties Return Procedures
Step 1 Prepare your faulty unit
Step 2 Attach a paper note with your information:
i. Name
ii. Address
iii. Contact number
iv. Email Address
v. Order ID / Invoice number (if any)
vi. Problem (simple description)
Step 3 SHIP/RETURN it to our Warranty Department.
You may send your warranty queries to us at sales@castleit.com.my
Average Product Rating
0.0 stars out of 5
| | | |
| --- | --- | --- |
| 5 star | | 0 |
| 4 star | | 0 |
| 3 star | | 0 |
| 2 star | | 0 |
| 1 star | | 0 |
Share your thoughts with others
Write a review
Only buyers who purchased the product may leave a review