SANYO  NCR18650BL  3400mAh

(Same as Panasonic NCR18650B 3400mAh)
Now Enhanced with High-Current IC Protection Circuit !!
Result : Better Conductivity ... More Stable Current ...
A must for High-Quality & High-Performance Devices ...
---
SANYO Li-Ion Battery, one of the best Rechargeable Li-Ion Battery in the world !!
Genuine SANYO Li-Ion Battery is Flat Top and capacity is indicated by battery-top color.
Sanyo 3400mAh 18650 Li-Ion Battery
Advance Technology  that  Difficult to be Imitated !
- The brand name "SANYO" is embossed on the battery body.
- The battery model "18650" is also embossed on the body !
- Unique QR Code is printed on the body !
- Dark Brown Colour Battery Top.
- Laser Marking at the Bottom of Battery !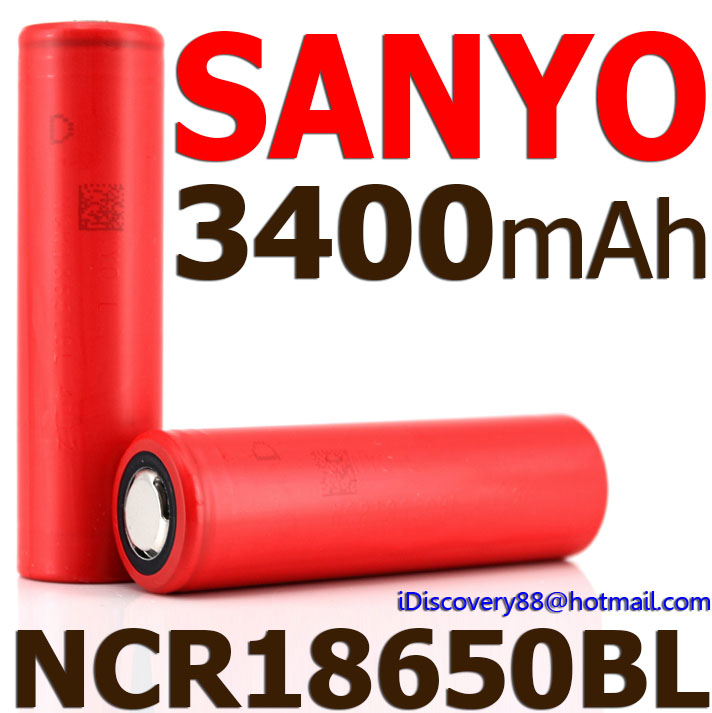 Now Enhanced with High-Current IC Protection Circuit !!
Using 'See-Through' Transparent Wrapping !!
Genuine Sanyo NCR18650BL Battery can be seen inside !!

So that Users can buy & use with confidence !! 
---
Are you "FEVER" or "Headache" ???
For High Performance Cars,  high quality petrol must be used in order for them to fully demonstrate their powers.    Same to High Performance TorchLights or Electronic Devices.

If u are "fever" on TorchLights or e-Cigarette but feel headache that your battery wouldn't last long ... 
Let's try this "Ferrari" class Rechargeable Li-Ion Battery ......

The Li-Ion Battery that normally used by LapTop/NoteBook Computers that capable to support high current discharge ......
"Mao San Wong" is one of the best taste Durian ...
And Sanyo-3400 is the "Mao San Wong" class Li-Ion Battery !
Once you tried, you will never forget!  Yummy ......
Now Enhanced with High-Current IC Protection Circuit !!
Support High-Current Discharge but avoid being Over-Charged/Over-Discharged !!
Best for High-Power LED/HID Torch !
Put it on and let your electronic device show its real POWER !!!
---
Specification
Brand : SANYO 
Model : NCR18650BL(IC)
Type : Rechargeable 18650 Li-Ion Battery
(with High-Current IC-Board Protection !! )
Capacity : 3400mAh 
Dimension : Approx. 69.2mm(L) x 18.4mm(Dia)
Weight : approx 48g
Stock : Ready Stock
Condition : 100% New !! 

Quantity : 1 pcs only
Free 1 battery storage box for every 2 pcs (worth RM3). (While stock last !)
Kindly WhatsApp/WeChat 

012-2231189

 for more info.
---
( Special 
Button-Top
 + 3-MOSFET 10A 
Gold-Plated IC-Board
 ! )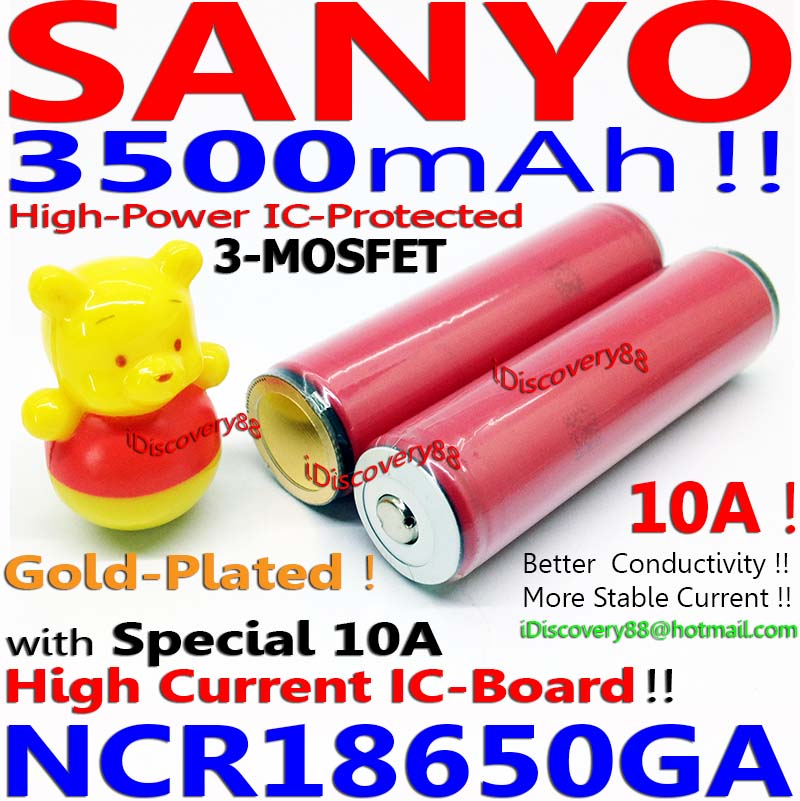 ( A perfect alternative of Nitecore NL189 IC-Protected Battery at much affortable price !! )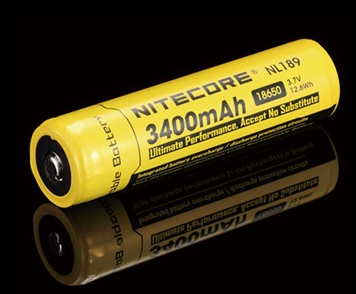 ---
( Special
Flat-Top
 +
Steel-Plate IC-Board
 ! )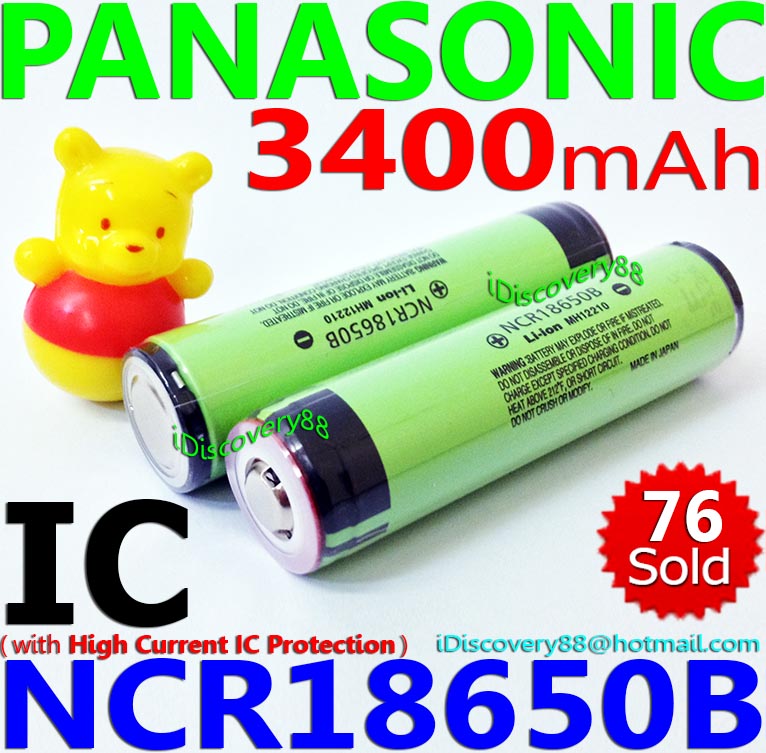 ---
Latest !!  
World Highest Capacity 18650 !!
---
Warranty :
30 Days Product Defect Warranty under normal usage. 
However, it does not cover any electric-short, over-voltage, mishandling, drop, or any other human errors caused. 
Do not try to over-charge or over-discharge the battery.
Tips : 
Lithium-Ion Battery must be charged whenever the light become significantly dim or at least once a month.   
All Batteries will be checked and tested before delivery. 
---
Genuine Capacity 

Rechargeable Li-Ion Battery
Pls click the following pictures for more details:
UltraFire 501B Cree Red Green Blue Light Series
Pls click the following pictures for full details:
---
UltraFire

 502B 

Cree

 Red 

Green

 

Blue

 Light

 

Series
Pls click the following pictures for full details:
---
UltraFire CREE Yellow Light Series
Pls click the following pictures for full details:
| | | |
| --- | --- | --- |
|   |   |   |
| | | |
| | | |
---
UltraFire 501B

 

Cree

 

XML2

 Series
Pls click the following pictures for full details:
---
UltraFire 502B

 

Cree

 

XML2

 Series
Pls click the following pictures for full details:
---
UltraFire C2/C8/C11/C12 LED Torch FlashLight Series
Pls click the following pictures for full details:

Last Updated @ 6/17/2019 3:37:38 PM